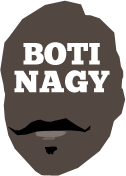 ---
Advertising opportunities available.
Please contact me.
---
NBL Rd.18 Wrap: 20-20 says 14-14 no-no
Tweet
IT has been the most even NBL season on record - we all know that now, surely even those few commentators still saying it is "one of the most even" get it too - but 14-14? That win-loss mark still could suck.
After a super Round 18, where a record 11,005 attended the Kings-United game in Sydney, 8,010 were sardined into Adelaide and the roof was opened at Hisense Arena in Melbourne, little more could top this season.
But those saying a 14-14 win-loss record could be enough to reach the Final Four and the Swisse Finals, may not have that 100 per cent right.
Currently, Adelaide is 17-9, Illawarra 14-13, Cairns, Melbourne and Perth 13-13, New Zealand and Sydney 13-14, Brisbane 10-17.
After Round 19, five - yes FIVE - clubs could find themselves on 14-14.
If Cairns splits its home/away double against Adelaide, it will be 14-14.
If Melbourne loses to New Zealand and beats Perth, it will be 14-14.
In that scenario, with New Zealand beating Melbourne, the Breakers would be 14-14.
If Perth loses to Melbourne but has beaten Sydney, it would be 14-14.
(If Sydney beats Perth, it will be 14-14 so the Wildcats would have to beat Melbourne then to get back to 14-14.)
If battling Brisbane pulls off an upset over Illawarra, the Hawks, TOO, would be 14-14.
That means the team finishing second would be on 14-14 and the team finishing sixth would be on 14-14. Don't tell me that wouldn't suck if that team is the one you follow. Or if you back the fifth-placed 14-14 outfit.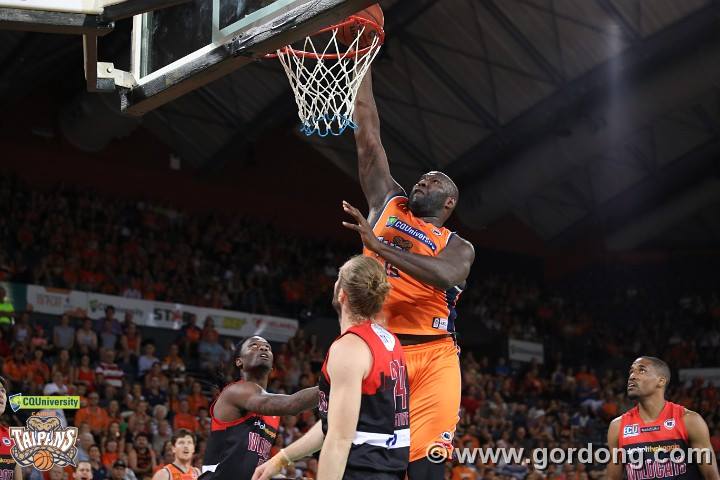 JAWAI SKIES: Nathan Jawai had 22 points, his best score since returning to the NBL.
LOVE it when players banter on social media but there did seem to be just a slight air of cockiness in the Cairns camp heading into Illawarra with a 3-0 series record.
The Hawks wanted to deliver a message and they did, racing 26 clear.
Cairns sliced that back to six deep into the last quarter before Illawarra steadied to snare victory.
IN Perth, Bryce Cotton and Greg Hire both hit 5-of-6 threes as the Wildcats blitzed the depleted Bullets by 31.
Brisbane started well but could not sustain the pressure on Perth's deep lineup.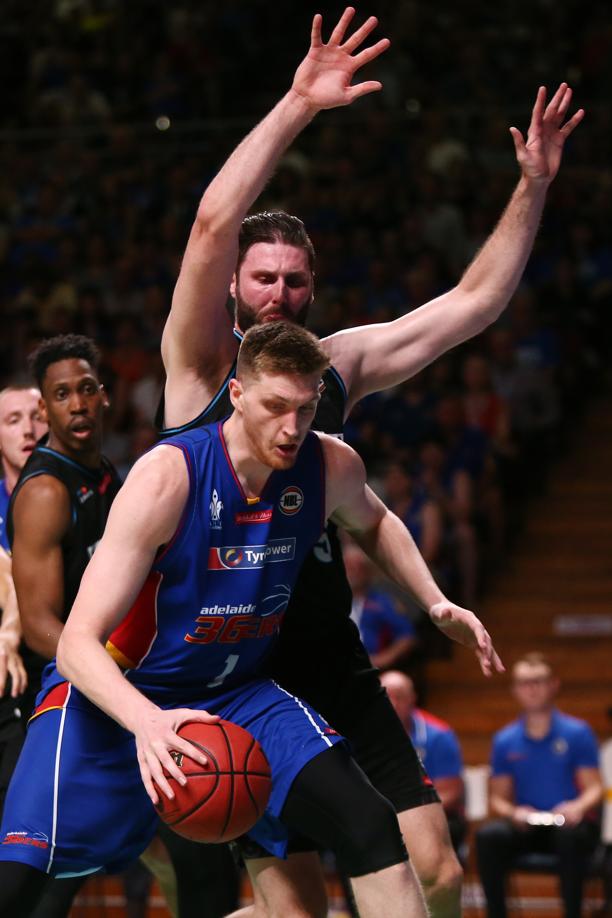 MATT FINISH: Matt Hodgson made some big buckets for the 36ers, ultimately in vain.
SIXERS coach Joey Wright was controversially ejected in the second quarter as New Zealand pushed 13 clear before regular season champion Adelaide came back to also go 13 ahead.
In the end-game, Kirk Penney, Kevin Dillard and Alex Pledger had the answers as the 36ers paid for some poor decisions, the Breakers also overcomiung Mika Vukona's ejection.
DAVID Andersen stuck 4-of-4 triples in his 21-point haul as Melbourne put away a desperate Sydney in front of a record attendance for an NBL game in NSW.
Chris Goulding was magnificent early but Brad Newley's return helped rally the Kings who challenged but never looked likely to haul in the deficit.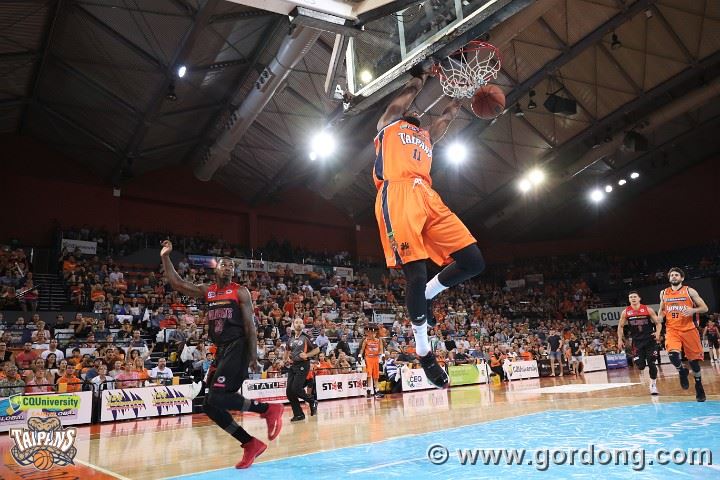 FLYING TAIPAN: Tony Mitchell shows why he's won dunk contests in the past.
TONY Mitchell had his best return with 20 points and Nate Jawai had seven offensive boards and a two-season best 22 points as Cairns overcame Perth's pressure for a vital home victory.
Cairns belied its poor game in Wollongong by sticking with the Wildcats before ultimately pulling ahead and commanding the finish, their pursuit of hauling in the points spread undone by late turnovers.
ILLAWARRA was seeing stars through the open roof and on the court as Melbourne ran away early to force the Hawks into a long night of catch-up.
Even though the final margin only was six points, United always appeared in control, Josh Boone with his best offensive return of 20 points.
YEAH, NO KIDDING
YES, now you're talking.
The way NBL-TV on Fox opened the telecasts of Round 18 was good stuff. 12 games to go, 6 teams in the race, 3 finals spots to fill.
Liked the way that was counted down across the round's matches, opening with that in Wollongong where Matt Russell and Brad Rosen were comfortably calling the "Regional Ruckus."
ON to Perth for some unbiased Brad Robbins wisdom: "Matty Knight's not having the season WE quite want," he told us, early into the match against Brisbane.
So when Knighty scored the Wildcats' first seven points, it was a hasty about-face because, apparently, the veteran big man has been "flying under the radar".
How about Brisbane "will want to get some momentum (going) into next season."
Really? A depleted, patched-up, patch-work Bullets side is going to gather momentum in early February ... for next October?
That would be quite a feat for Andrej Lemanis to pull off.
THE halftime interview with Shawn Redhage, and teaser of Tommy Greer's interview with Damian Martin both were on point as was Anthony Hudsonn when the Breakers overcame a 13-point deficit during the final quarter to take the lead in Adelaide.
"They have come from the clouds, those long white clouds of New Zealand, to get in front," he said. Nice.
No kidding.
OK, but just once from Steve Carfino.
SHANE Heal got one right in Sydney where he predicted pre-game David Andersen would step up for United ... and the 11-time championship winner did just that with his best game of the season.
We got a "user-friendly roll" from John Casey but again, he is doing some of his finest work and leaving behind the bulk of his cliches. He is the best in the business when he is calling it as he sees it, not as he thinks we want to hear it.
There was a "doesn't get the user-friendly roll" from Huddo during the United-Hawks game. Mate, you are compelled to follow that with, "thank you John Casey" or it's a no-no.
TAIPANS mascot Joe Blake with his big dummy behind Cam Tragardh's halftime interview and Tony Mitchell tossing a towel over Nate Jawai during his post-game chat were nice spontaneous moments which added to the coverage.
So too Chris Goulding's assessment of the court conditions with the roof open at Hisense as "windy".
Tragardh also got his pre-game prediction Mitchell would have a big game correct.
Tommy Greer has curbed his "big times" big time, although his assessment of Dave Andersen's game against Sydney was, um, "big time".
Preferred his assessment of Andersen as the NBL's Tim Duncan much more.
And let's close with Adam Ballinger, whose remark about the roof being open as "adds to the mystique of the game" probably baffled a few viewers.
Well done Balls for sneaking a word such as "mystique" into basketball coverage.
BEEF of the WEEK
SORRY, still hating NBL-TV's insistence on cutting from live action to replays DURING LIVE ACTION, bringing us back live when we've missed something.
It happens so often, you'd think it would have dawned on someone pushing the buttons by now.
That's me done, but here's a Beef submitted by reader Andrew Smith who says: "How's this for a beef? It took them 4 minutes and 10 seconds to decide to change the shot clock from 14 to12 in Syd. V Melb."
SOUNDS of the GAME
PERTH coach Trevor Gleeson after referee Nathan Durant called Jarrod Kenny for being out of court in front of the Wildcats' bench during the second quarter, the home team ahead 48-33.
"He was not! Vaughan! Vaughan [indicating a review request with his hands] ... he was well in. That's a horrendous call. Mate, he needs some help Vaughan. That's a bad call. He was right in."
BASKETBALL ON THE INTERNET, NBL PLAYER OF THE WEEK
DON'T often agree with the NBL's choices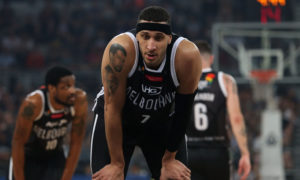 but Josh Boone, despite being in David Andersen's shadow against Sydney, is a worthy winner this round after posting career-best scoring numbers against Illawarra and being a big factor in the win over Sydney with 14 rebounds.
For the two wins, he averaged 16 points at a tidy 76 per cent, 13 rebounds and 2.0 blocks and was hugely influential as a keyway presence.
NBL PotW
Rd1 Torrey Craig
Rd2 Jerome Randle
Rd3 Brad Newley
Rd4 Kirk Penney
Rd5 Jerome Randle (2)
Rd6 Kevin Lisch
Rd7 Torrey Craig (2)
Rd8 Casper Ware
Rd9 Kevin Lisch (2)
Rd10 Casey Prather
Rd11 Jerome Randle (3)
Rd12 Oscar Forman
Rd13 Casper Ware (2)
Rd14 Jerome Randle (4)
Rd15 Kevin Dillard
Rd16 Jerome Randle (5)
Rd17 Rotnei Clarke
Rd18 Josh Boone
Rd.18 Results
ILLAWARRA HAWKS 90 (Clarke 19, Kay 17, Ogilvy 13, Norton 11, Harris 10; Ogilvy 11 rebs; Clarke, Harris 5 assts) d CAIRNS TAIPANS 73 (McCarron 13, Mitchell 12, Gliddon 10; Gliddon 7 rebs; Gliddon 3 assts) at The Sandpit, WIN Entertainment Centre
PERTH WILDCATS 94 (Cotton 25, Hire 20, Knight 11; 5 with 4 rebs; Kenny 4 assts) d BRISBANE BULLETS 63 (Young 16, Bruce 12; Jervis 5 rebs; Kendle 6 assts) at The Jungle, Perth Arena.
NEW ZEALAND BREAKERS 88 (Penney 21, Dillard 20, Loe 15; Pledger 14 rebs; Loe 5 assts) d ADELAIDE 36ERS 87 (Johnson 19, Randle 16, Hodgson 14, Creek, Sobey 10; Randle 8 rebs; Randle 11 assts) at The Fortress, Titanium Security Arena.
MELBOURNE UNITED 89 (Andersen 21, Ware 18, Goulding 16, Boone 12, Blanchfield 10; Boone 14 rebs; Ware 5 assts) d SYDNEY KINGS 76 (Newley 19, Lisch 12, Powell 11; Maric 12 rebs; Newley, Lisch 4 assts) at The Kingdome, Qudos Bank Arena.
CAIRNS TAIPANS 85 (Jawai 22, Mitchell 20, Loughton 13; McCarron 10 rebs; Trice 6 assts) d PERTH WILDCATS 77 (Cotton 26, Wagstaff 13, Prather 11, Martin 10; Martin 11 rebs; Cotton 5 assts) at The Orange Grove, Cairns Convention Centre.
MELBOURNE UNITED 78 (Boone 20, Goulding 18, Ware 16, Andersen 10; Boone 12 rebs; Ware 7 assts) d ILLAWARRA HAWKS 72 (Clarke 19, Forman 12; Ogilvy 10 rebs; Norton 6 assts) at the UN, Hisense Arena.