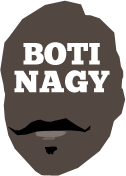 ---
Advertising opportunities available.
Please contact me.
---
NBL Rd19: Throwdown makes it official
Tweet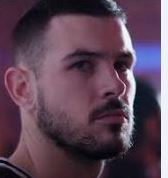 IT seems an eternity ago when Round 19 tipped off but it was on opening night with the Throwdown that defending NBL champion Melbourne sent crosstown rival South East Melbourne into post-season mothballs. United's victory brought up the Phoenix's 12th loss and formally ended their playoff hopes.
Sydney, now with 12 straight wins, Melbourne, Illawarra and Perth will decide the championship, although there may still be some moving of positions within that Final Four.
New Zealand looks consigned to finish in the bomb shelter, despite some fine individual performances from Yanni Wetzell and the Next Stars duo.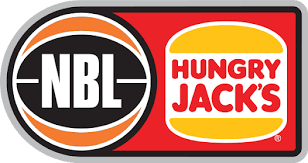 ROUND 19 - GOODNIGHT PHOENIX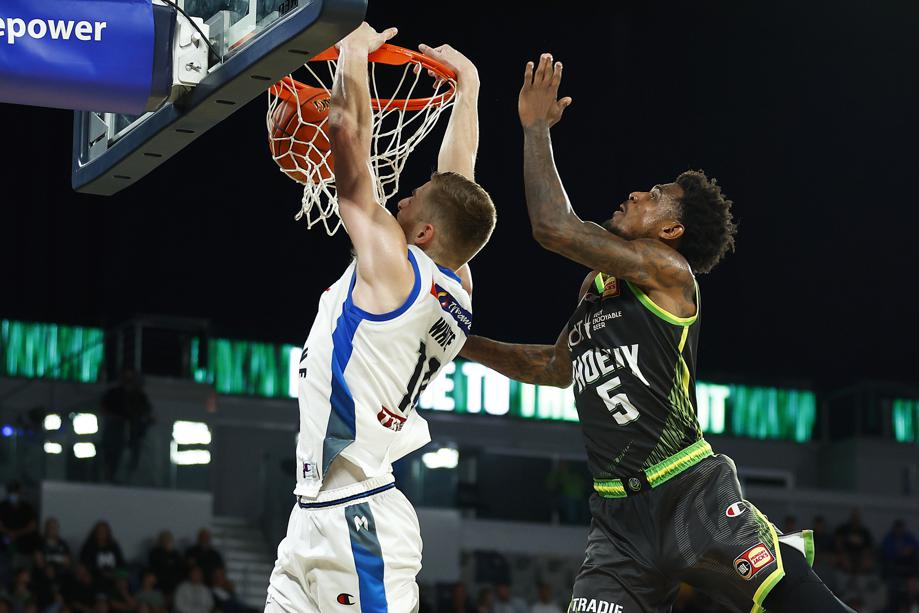 IMPOSSIBLE to fault South East's effort in this version of the Throwdown in Melbourne but again, the Phoenix left it all too late. Not trying to single out Kyle Adnam but his last drive and shot with the score at 88-89 was ill-conceived and SEM's star, Mitch Creek, did not get his hands on the ball in those fateful final plays where - again - the game was lost. Everyone is allowed one brain fade - even Jack White had one late when the game should have been in United's keeping - but the Phoenix consistently have the wrong people with the ball in their hands in the end-game.
MELBOURNE UNITED 90 (Goulding 20, White 14, Lual-Acuil 13, Dellavedova 11; Lual-Acuil 11 rebs; Ili, Lual-Acuil, Dellavedova 4 assts) d SOUTH EAST MELBOURNE PHOENIX 88 (Creek 20, Qi 17, Munford 14, Adnam 12, Te Rangi 10; Qi 7 rebs; Le'Afa 6 assts) at The House of the Rising Sun, John Cain Arena. Crowd: 4,167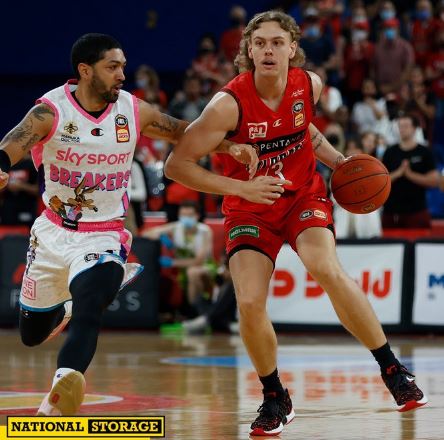 FRUSTRATED by the umpiring, Breakers coach Dan Shamir has good reason to feel that way about the entire season. Vic Law and Luke Travers stood tall for the Wildcats in Perth, though the home team still does not look the same with Mitch Norton out injured. For a genuine run at the title, they need him. Finn Delany, zero points last game, five in this one, looks ready for an extended break. He's no orphan on that team.
PERTH WILDCATS 89 (Law 18, Cotton 16, Blanchfield 13, Travers 11, Hodgson 10; Travers 9 rebs; Cotton 5 assts) d NEW ZEALAND BREAKERS 80 (Wetzell 22, Besson 15, Siva 12, Dieng 11; Wetzell 10 rebs; Siva 6 assts) at The Jungle, RAC Arena. Crowd: 10,270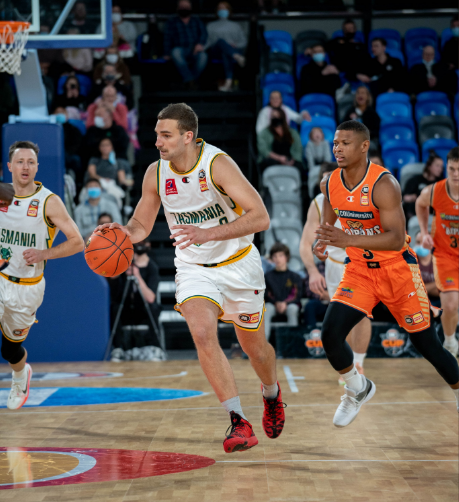 TAIPANS coach Adam Forde may be in some hot water after his strong first-quarter verbal response to a shot-clock violation in Hobart came through very audibly on the television. Let's just say it wasn't exactly PG and he was lucky to escape penalty as Cairns looked set for an upset, Nate Jawai with a season-high 17 points at 83 per cent. But the JackJumpers uncorked a 26-10 champagne third quarter, thriving on multiple contributions and simply had more to play for and thus did so.
TASMANIA JACKJUMPERS 87 (McVeigh 16, Magette 13, McIntosh 11, Adams 10; McVeigh 7 rebs; Magette 7 assts) d CAIRNS TAIPANS 80 (Jawai 17, McCall 14, Pinder, Deng 13, Kuol 11; Pinder 9 rebs; Machado 6 assts) at The Apple Core, Mystate Bank Arena. Crowd: 4,738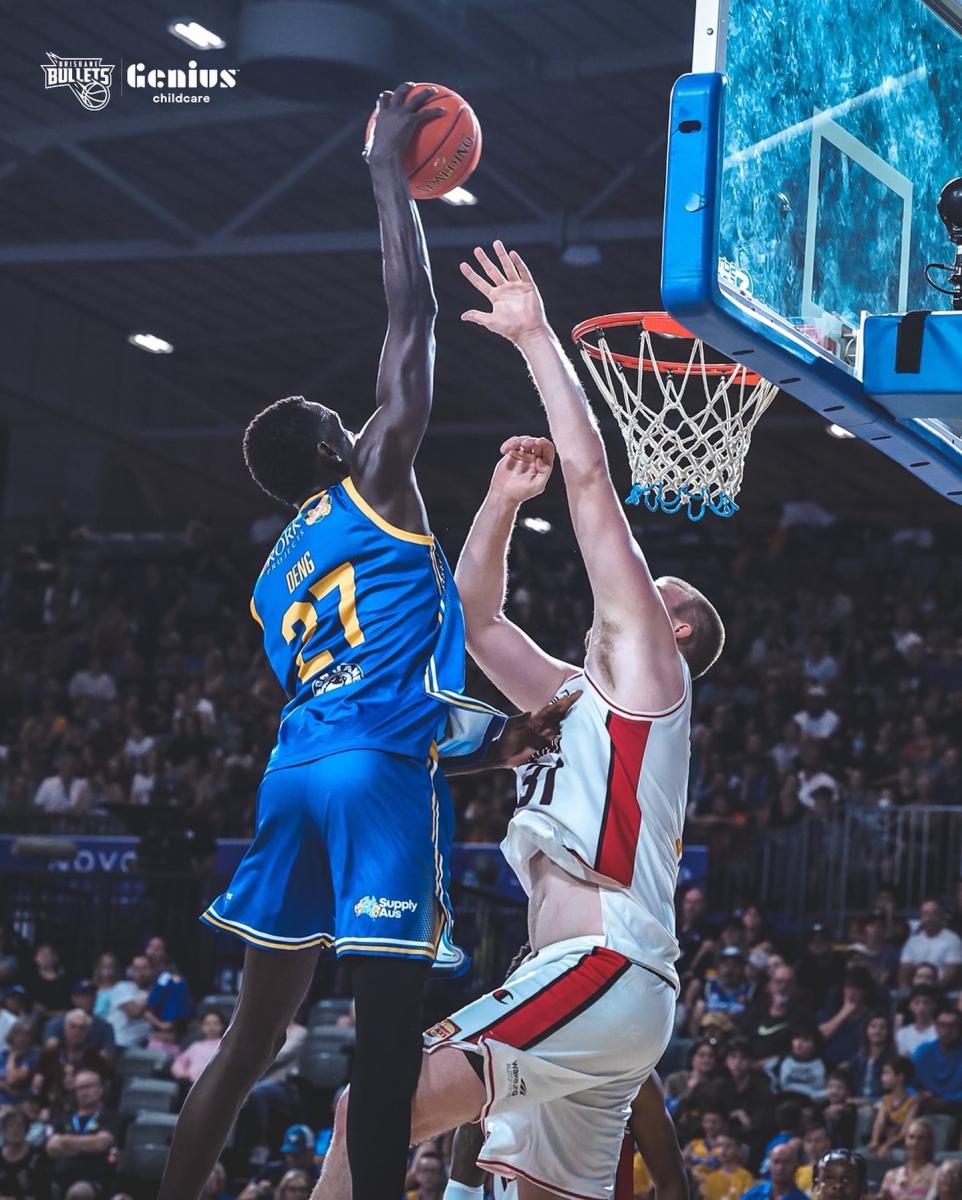 JUMPING the Bullets from the opening tip in Brisbane and never trailing, Illawarra's 32-15 lead at the first break already had this one wrapped up as a W. With so many Bullets personnel simply phoning it in, "The Armoury" easily could have been renamed The Call Centre, Robert Franks and Tom Digbeu the exceptions. Duop Reath (28 points at 86 per cent, 11 boards) and Antonius Cleveland (18 points at 69 per cent, 10 rebounds, six assists) set Illawarra on course for a comfortable win, Brian Goorjian getting minutes into his entire 12-man roster.
ILLAWARRA HAWKS 108 (Reath 28, Cleveland, Harvey 18; Reath 11 rebs; Harvey, Cleveland 6 assts) d BRISBANE BULLETS 77 (Franks 19, Digbeu 14, Drmic 11, Liu 10; Patterson 6 rebs; Digbeu, Cadee 5 assts) at The Armoury, Nissan Arena. Crowd: 3,652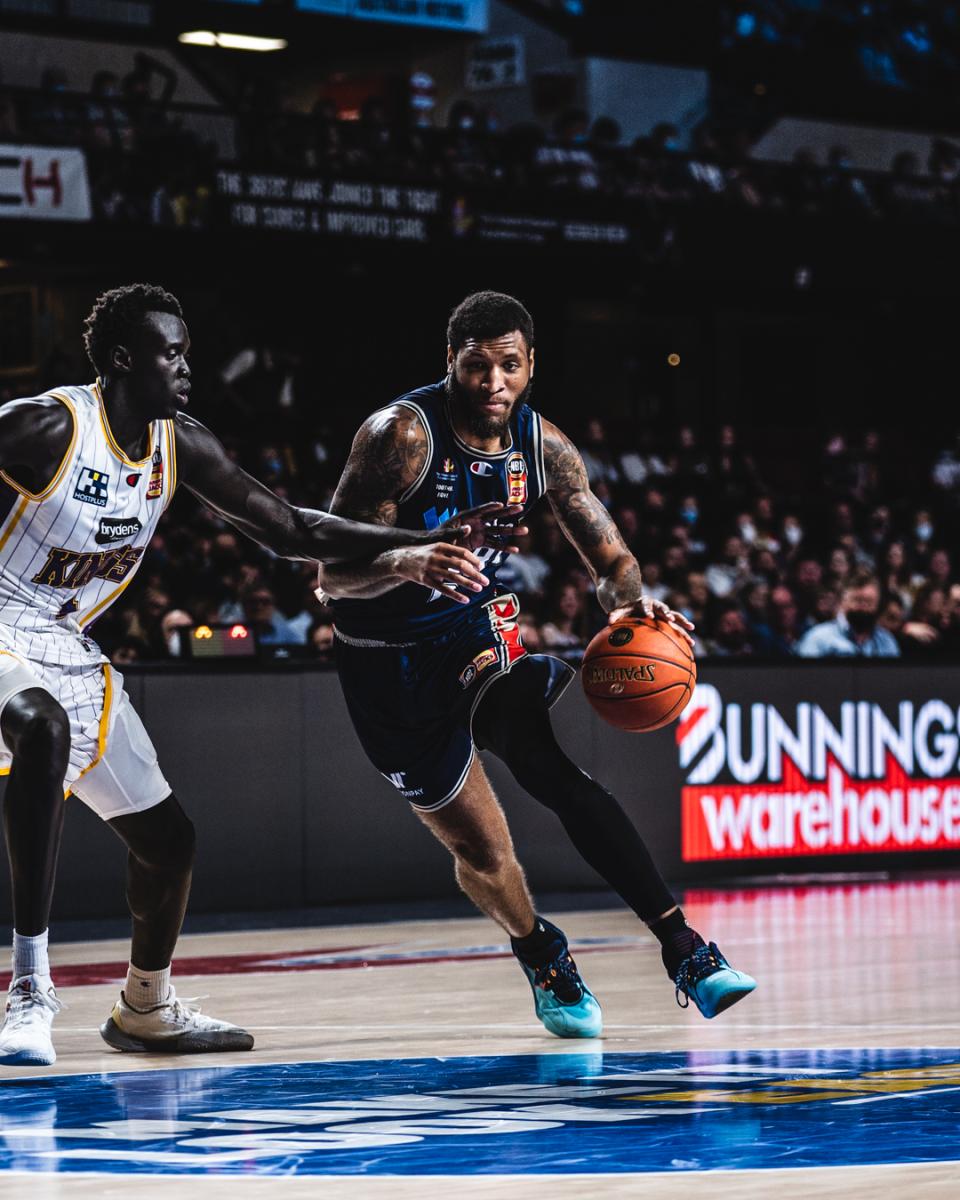 WITH Xavier Cooks again the X-factor for Sydney, compiling 22 points (at 83 per cent), nine rebounds and three blocks in Adelaide, the Kings winning their 11th straight regular season contest was rarely in doubt. For sure the 36ers had their moments and made a game of this. But winning? That really wasn't ever seriously on the cards. Daniel Johnson gave his standard effort to lead the club and should be collecting another Sixers MVP trophy at season's end. But frankly, that can't come soon enough.
SYDNEY KINGS 84 (Cooks 22, Vasiljevic 15, Martin 13, Adams 12; Cooks 9 rebs; Adams 5 assts) d ADELAIDE 36ERS 77 (Johnson 20, Harris, Withers 10; McCarron, Johnson 7 rebs; McCarron, Johnson 4 assts) at The Fun Parlour, Adelaide Entertainment Centre. Crowd: 4,748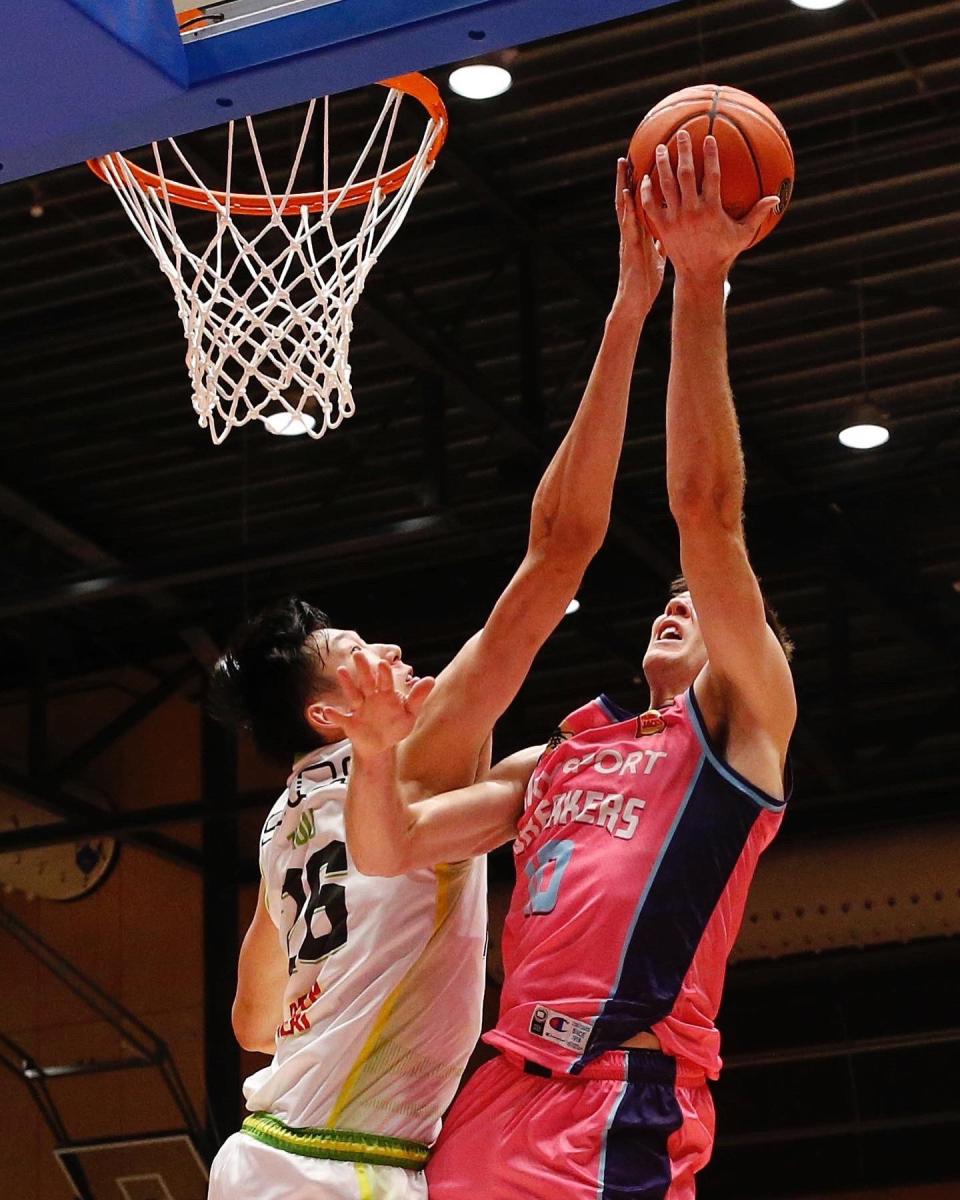 DESPITE scoring a season-best 35 points in the final quarter, all New Zealand managed to do against South East Melbourne in Bendigo was make the final deficit appear more respectable. The Phoenix's 54-29 scoring advantage across the second and third quarters made this one academic, despite Ousmane Dieng having 17 points without a miss at halftime for the Breakers. Zhou Qi was a huge keyway present and Xavier Munford continued his late-season resurgence.
SOUTH EAST MELBOURNE PHOENIX 99 (Munford 25, Qi 22, Le'Afa 18, Creek 16; Creek 8 rebs; Munford 8 assts) d NEW ZEALAND BREAKERS 89 (Dieng 22, Abercrombie 17, Wetzell 14, Delany 12; Dieng, Wetzell 6 rebs; Delany 6 assts) at The Gold Mine, Bendigo Stadium. Crowd: Too many for NBL boffins to count, apparently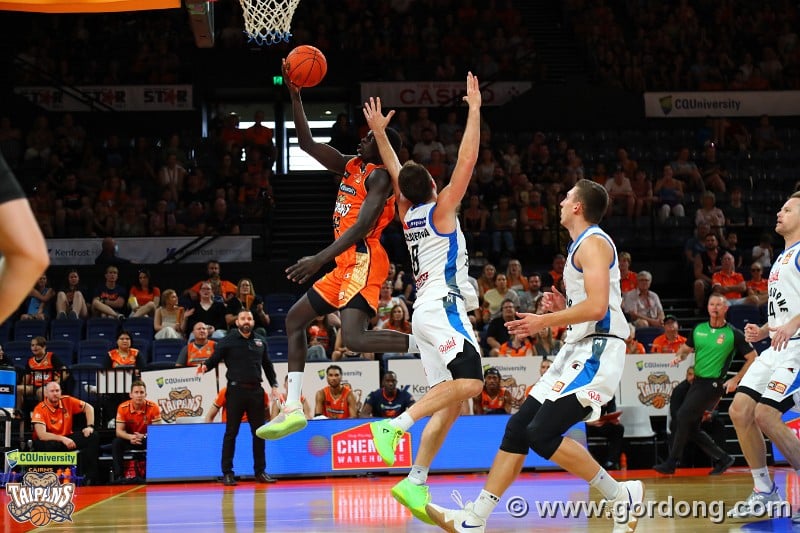 SOMEONE really should have told United coach Dean Vickerman that Jo Lual-Acuil was within one rebound of a double-double in Cairns, having scored 21 points. But he had to be content with nine boards in his 21:58 of action as Melbourne put the finishing touches on a comfortable win over the Taipans. Keanu Pinder enjoyed another double-double with 15-and-11 but Melbourne's 28-10 third period put the final punctuation point on this as a contest, period.
MELBOURNE UNITED 92 (Lual-Acuil 21, Goulding 20, White 12; Lual-Acuil 9 rebs; Dellavedova 5 assts) d CAIRNS TAIPANS 63 (Pinder 15, McCall 13, Ayre 7; Pinder 11 rebs; Ayre 4 assts) at The Orange Grove, Cairns Convention Centre. Crowd: 3,418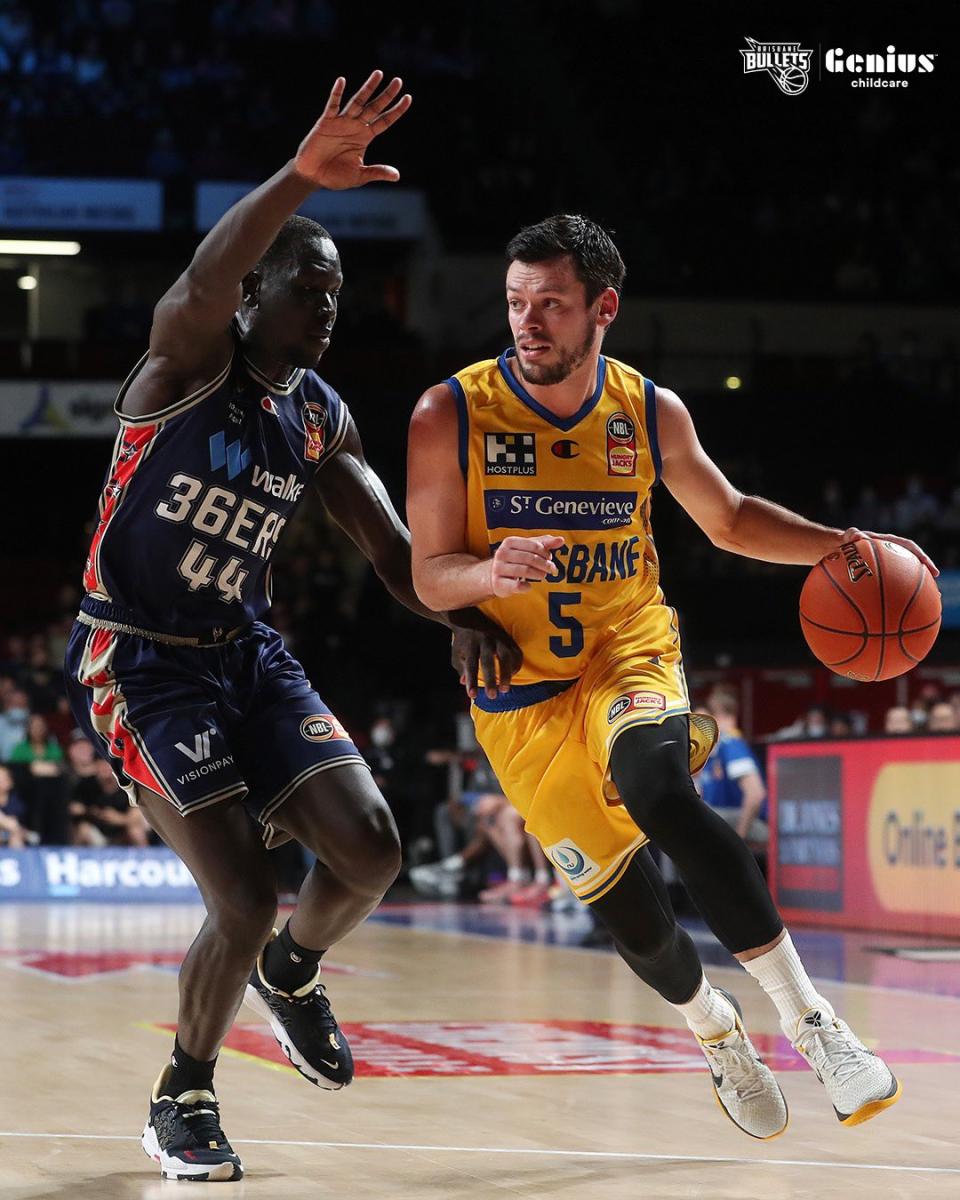 YOU can't trust Adelaide or Brisbane so it was no surprise when the 36ers, who played well despite losing to Sydney, in taking on the Bullets - who were woeful losing to Illawarra - would lose at home in Adelaide. I mean, it stands to reason with these Fraud Squad regulars. Kai Sotto (21 points at 88 per cent) had a positive game for the Sixers who turned back time in terms of playing in front of an Apollo Stadium-sized crowd. Tom Digbeu gave another good effort for Brisbane, this match close till the final minute when a Jason Cadee 3-pointer sealed it before a Tanner Krebs triple inflated it.
BRISBANE BULLETS 93 (Patterson, Cadee, Digbeu 15; Deng 8 rebs; Drmic 4 assts) d ADELAIDE 36ERS 85 (Sotto 21, McCarron 17, Johnson 12; Johnson 10 rebs; McCarron, Johnson 6 assts) at The Fun Parlour, Adelaide Entertainment Centre. Crowd: 3,829
WHEN New Zealand pulled the deficit back to 68-72 against Sydney in Bendigo, it still had time to fashion a most unlikely upset. But Jaylen Adams pulled up a long way outside the top of the key and let fly a 3-pointer which made it 75-68 with 69 seconds left. The Kings weren't great in this one but always had just enough to keep the Breakers at bay.
SYDNEY KINGS 76 (Adams 19, Vasiljevic 16, Cooks 12, Makur Maker 10; Cooks 7 rebs; Adams 5 assts) d NEW ZEALAND BREAKERS 70 (Wetzell 22, Delany 18, Besson 16; Wetzell 14 rebs; Siva 6 assts) at the Gold Mine, Bendigo Basketball Stadium. Crowd: 1,543