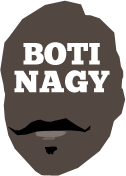 ---
Advertising opportunities available.
Please contact me.
---
NBL Rd.19 Wrap: That's a wrap!
Tweet
THAT'S a wrap! Cut. print it. OK. Now it's Thursday before anyone shouts: "Action!" again, and what action it promises to be.
First-placed Adelaide against fourth-ranked Illawarra, with second-placed Cairns against third Perth in the Swisse Best-of-Three Semi Finals.
The final regular season round started in Cairns where the Taipans held out Adelaide 89-85 to move onto 14 wins, much to their fans' delight (below).
The 36ers rested key players down the stretch but players such as Anthony Drmic (equal career-high 17 points, 5-of-5 threes until a late jack took him off 100%) fought it to the finish, Cam Gliddon putting his imprint on the finish.
DOWN Akil Mitchell and then with its heart-and-soul, Mika Vukona hospitalised with a knee infection, New Zealand showed all the fighting qualities of a champion to kill Melbourne's season 88-70.
Finn Delany announced his arrival as a potential marquee of the future, the Breakers' 21 assists to five showing the clear difference between how these teams approached this contest.
Just as it did last year, NZ put United out to pasture. (And no, that's not some sort of sheep-related aside.)
SYDNEY offered some definite early resistance in Perth before Casey Prather led a Wildcats' charge that turned the Kings into paupers.
Perth had players stepping up everywhere but apart from Brad Newley offensively and Kevin Lisch defensively, the Kings steadily abdicated and were left to lament what might have been.
SIMILARLY in Wollongong, with everything to play for, Illawarra gave Brisbane quite the hiding, Torrey Craig going down fighting with a fabulous 30-point, 18-rebound season swansong.
The Hawks had Oscar Forman shooting out the lights, Rotnei Clarke, AJ Ogilvy, Mitch Norton et al overwhelming the Bullets as The Sandpit faifthul celebrated with cheeseburger enthusiasm.
ADELAIDE honoured Mark Worthington with an extended pregame scoreboard tribute and an ovation from 8,000 he probably never guessed might happen.
Showing no respect whatsoever, he then proceeded to stick two last quarter 3-pointers as Cam Gliddon, Jarrad Weeks, Travis Trice and Stevie Weigh were instrumental in steering Cairns to a super win and an unexpected second-placed finish. As you can see, below.
MELBOURNE had its last match with Perth sold out midweek and fans got to enjoy an entertaining game, even if one team was there to win and the other to put on a show.
A good show it was too, giving the Wildcats quite the hurry up before they made sure of the result - don't let United's last second three fool you - and ensured their 31st consecutive trip to the NBL's post-season.
Casey Prather again was The Man.
YEAH, NO KIDDING
CAM Tragardh on Fox asked the right question of Mark Worthington at halftime of the match against Adelaide, with retirement on the horizon.
"Play it like it's your last game, and it's been the mindset for a while now, and just enjoying the crowd, maybe for the last time, I don't know," an unsually melancholy and philosophical Wortho responded.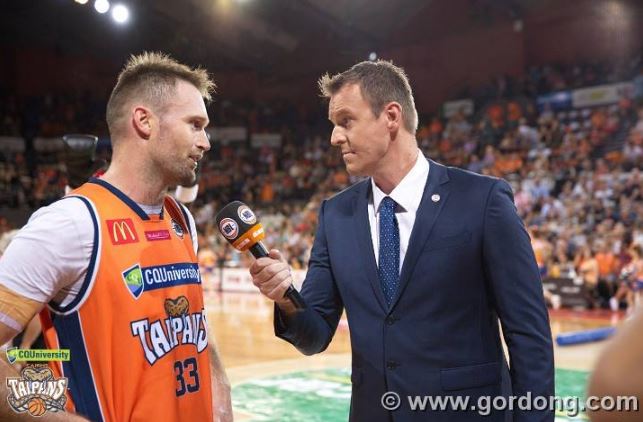 "But just enjoying it for what it is."
The good news?
The quest to go out with a championship continues.
ACROSS the Tasman, Casey Frank paraphrased Mike Tyson after Melbourne came in from a timeout huddle "with a plan".
"Everyone has a plan, until they get punched in the face."
And that's just what happened as New Zealand punched Melbourne's ticket for another early holiday ahead of the playoffs.
BEEF of the WEEK
IN the off-season, Adelaide 36ers have to take a long look at the AC system in Titanium Security Arena.
I recognise when the place opened in 1992, the NBL was played in winter so the evaporative air conditioning system hadn't been exposed for its shortcomings in an Aussie summer.
But the past few 36ers games have been sauna affairs, especially when 8,000 people cram in and it's 36 degrees or worse outside.
Constant stoppages for floor wiping NOT caused by players but by slipping on the moist surface first, is a serious hazard and will put someone's career in jeopardy at some point.
Fixing that definitely should be on the club's off-season "To Do" list.
Rd.19 Results
CAIRNS TAIPANS 89 (Gliddon 16, Trice 15, McCarron, Egwu 12; 3 with 5 rebs; Trice 5 assts) d ADELAIDE 36ERS 85 (Drmic 17, Sobey 16, Hodgson 12; Creek 12 rebs; Sobey 6 assts) at The Orange Grove, Cairns Convention Centre.
NEW ZEALAND BREAKERS 88 (Dillard 16, Penney 15, Delany 13, Ili, Pledger 12, Carter 10; Delany 89 rebs; Dillard 8 assts) d MELBOURNE UNITED 70 (Ware 23, Boone, Andersen 10; Boone 13 rebs; Adnam 2 assts) at The Spiritual Home, North Shore Events Centre.
PERTH WILDCATS 101 (Prather 29, Cotton 21, Redhage 11, Martin 10; McKay, Knight 6 rebs; Prather 6 assts) d SYDNEY KINGS 74 (Newley 19, Cadee 15, Whittington 13; Whittington 8 rebs; Lisch, Cadee 3 assts) at The Jungle, Perth Arena.
ILLAWARRA HAWKS 106 (Forman 26, Clarke 24, Ogilvy 22; Kay 7 rebs; Martin, Clarke 6 assts) d BRISBANE BULLETS 80 (Craig 30, Jervis 14, Kendle 11; Craig 18 rebs; Jervis, Te Rangi 3 assts) at The Sandpit, WIN Entertainment Centre.
CAIRNS TAIPANS 98 (Trice 18, Gliddon, Weeks 16, Weigh 14, Worthington 12; Worthington 5 rebs; Gliddon 5 assts) d ADELAIDE 36ERS 89 (Randle 24, Creek 16, Johnson 13; Crek 9 rebs; Sobey 7 assts) at The Fortress, Titanium Security Arena.
PERTH WILDCATS 96 (Prather 26, Cotton 19, Knight 15, McKay 14; McKay, Knight 10 rebs; Prather 11 assts) d MELBOURNE UNITED 94 (Boone, Ware 27, Goulding 21; Boone 11 rebs; ware 6 assts) at The UN, Hisense Arena.