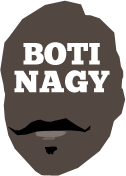 ---
Advertising opportunities available.
Please contact me.
---
NBL Rd.20: Derby to rock the round
Tweet

WILL 13 prove unlucky for Sydney but lucky for Illawarra? For the second round in a row, it tips off with a derby game which rates as arguably the most important of the week. The Kings have 12 wins on the trot and are looking at #13. The Hawks have flown to six in succession. These are the current form teams.
Last round we tipped off with Melbourne pipping South East Melbourne but this NSW rivalry has a real edge to it, both teams definitely in title contention.
And both are rolling at the moment.
Debutante Tasmania also faces another hurdle in its quest to make playoff history when it faces the NBL's previous youngest club and the one its has leap-frogged on the ladder, South East Melbourne.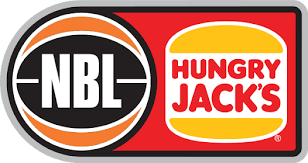 ROUND 20 - FATE IN THEIR OWN HANDS

THE Kings can always expect a hot reception in Wollongong and this will be no exception. There are some great match-ups to savour too, such as Cooks-Reath, Martin-Froling, Harvey-Adams, Vasiljevic-Jessup, Buford-Goorjian ... What a great way to start the round! Tipping Illawarra but only because it is home and maybe, just maybe, Sydney can afford a misstep.
DISCOVERING new ways to lose, Adelaide in Perth presents a whole set of coaching challenges for 36ers boss CJ Bruton. It has been brutal for Bruton but at least his team can take solace from the fact the Wildcats are floundering somewhat still, and therefore vulnerable. Does he have sufficient stallions at his disposal to run over Perth? It's hard going with plodding clydesdales and Shetland ponies.

IS there one last hurrah left in New Zealand? A game in which Ousmane Dieng and Hugo Besson fire, and Finn Delany comes to play, and Yanni Wetzell isn't left to do all the grunt work? Beating Tasmania would be a strong note for the Breakers who have been off key when it matters of late, 30-plus minutes not enough to get the job done. The JackJumpers have their eyes on the (Finals) prize so this could be interesting.

AH Brisbane. Beautiful one game, pitiful the next. But not always in that order! In Melbourne, the Bullets can expect to be found out and exposed again for their lack of unity when push comes to shove. United will have had an eye on how the Hawks slapped Brizzy around last round and this game also presents Dean Vickerman with a chance to pump more minutes into the second unit. Don't expect a sli-up here.

BEATING Cairns in Perth should be a given for the Wildcats, under normal circumstances. But these Taipans can put up a fight, not for a full game usually, but certainly for long enough to keep a crowd captivated. But if Bryce Cotton is in the mood, there is no-one in Orange who can stop him. It would be a few other players now needing to run in to some touch, or risk being touched up by the Taipans.

THEIR fabulous inaugural season could rise or fall on this one road game for the JackJumpers, against a South East Melbourne which can soar or bore in equal measure. Containing Mitch Creek looms as a challenge for Tasmania but its ability to stay on task and play as a team might be the difference here, the Phoenix with nothing to play for. Then again, ruining Tasmania's hopes may be sufficiently motivating.

BACK at the Kingdome, Sydney should add a further digit to the Win column against Adelaide. Having just beaten the 36ers on the road, hosting them should not present any huge grievances. That is, of course, unless complacency creeps into Sydney's psyche. Yet even if it does, the talent disparity in the Kings' favour should get them across the line, whether soaring or limping.

MELBOURNE again will have watched the Perth-Cairns game with some interest, keen to give the Taipans another dose of the same handiwork it dished out last round in far north Queensland. Like Sydney against Adelaide, only complacency could make this unduly difficult for United. But at this stage of the season, that shouldn't be an issue for the champs.