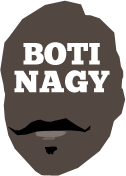 ---
Advertising opportunities available.
Please contact me.
---
NBL Rd.21: D-day for Wildcats, Jackies
Tweet

LET'S not get carried away. We've had closer finishes to the NBL regular season than the one which will unfold with Round 21, but rarely since 1987 has the finals future of the Perth Wildcats hung in the balance this late in the piece. Scott Morrison definitely has re-election to worry about.
His Wildcats, concluding the regular season with nine home games - NINE! - comfortably should have wrapped up their post-season party pass weeks ago. As far as we were concerned, they assuredly were home and hosed, the Final Four settled.
But just like those pesky ants at a picnic, the JackJumpers have continued to swarm around and now are threatening to sneak under the playoff door and climb right in among the potato salad.
The Wildcats are 16-10 with two games to come against Illawarra and South East Melbourne.
With Vic Law now ruled out for the rest of the season (ankle) neither of those games are certainties.
Tasmania is 16-11. If it was to beat defending and regular season champion Melbourne - and it has beaten United in Melbourne - it would elbow the Wildcats out.
Of course, it becomes academic if Perth beats Illawarra. But if it does not, then Tasmania-Melbourne is HUGE. And if the Jackies win, then Perth faces a must-win scenario against the Phoenix.
Yes, we've had far more complicated season finishes in the past, but this sure is a salty one for the folks out west. But for Tassie fans? She'll be apples.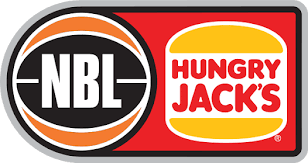 ROUND 21 - IT'S THE ONE AND DONE

CAIRNS has had another season to lament and while Sydney's winning streak made it vulnerable last round, the Kings will NOT want to go into playoffs by losing to one of the competition's also-rans. The Taipans have unearthed some great longer-term prospects but for Sydney, the future is now and it still could lose semi final home court advantage. That makes this a "no mistakes" game, even with Jaylen Adams now also out.

ROAD wins in Perth and Sydney most certainly will embolden Adelaide as it heads in to face South East Melbourne, the Phoenix's fade-out one of the more unusual collapses of the 2022 season. Mitch Creek hates losing to his former club but needs a few more players caring about the result to lead them across the line. The 36ers are feeling good about life right now, making them dangerous.

THIS result will sting the Wildcats because Illawarra may have lost last round in overtime to Sydney, but it is steaming toward the finish line and has a momentum Perth would love to be experiencing. The Wildcats found some touch against Cairns but lost Vic Law in the process. This is another huge challenge for Perth but its recent record hardly engenders a great deal of confidence.

MUCH hinges on the Perth-Illawarra result as to how Tasmania-Melbourne will play out. The JackJumpers will be buoyed if the Wildcats went down because they still can crash the party. Even if Perth won, you still know the Ants will give a good account of themselves. Melbourne's mindset is interesting. Dean Vickerman will coach to win but with first place locked up, does United take any risks?

BRISBANE at Cairns, let's be frank - the result of this one only will interest Queensland NBL fans due to its derby status. Beyond the border, it will fall into the ho-hum category. That doesn't mean it won't be a worthy fixture, it just doesn't mean much anywhere else. Brisbane's zone stung United last week but Cairns has more of its game together and at home, should give the Orange Army a final thrill.

WHEN the going gets tough - as it is most likely to - chances are the New Zealand Breakers will start casting their minds past Adelaide and on to the airport, and finally crossing the Tasman and going home. This second season-on-the-road cannot end soon enough for a talented but weary crew and it would be a masterstroke if Dan Shamir can fire his men up sufficiently to score a win. More likely CJ's men will finish on a high.

THEY went to overtime last round in Wollongong so it will be interesting to see if Sydney's Jarell Martin and Jaylen Adams suddenly miraculously recover from their injuries to delight their fans against Illawarra. This is a rivalry that looks like continuing straight on into the semi finals, revisiting the derby angst of their 2005 battles in the NBL Grand Final Series. Home court may rest on the outcome too.

WITH the benefit of hindsight across this round, Perth will know exactly what is required against South East Melbourne. A win, most likely. This is a Wildcats club floundering to recover its identity, facing a Phoenix which has all but lost theirs. This easily could be the climax of a sensational closing round or the fizzer everyone merely wants to finish to file the result in the books. Bryce Cotton won't let Perth lose.