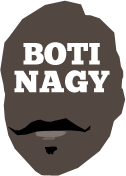 ---
Advertising opportunities available.
Please contact me.
---
NBL Rd.5 Wrap: Lisch with the swish
Tweet
KEVIN Lisch with the swish and Sydney retains first place on the NBL ladder despite split results from a tumultuous Round 5.
Jason Cadee cops a $500 fine for unsportsmanlike behaviour - reduced to $375 with an early plea - and life rolls on pleasantly for the Guardians of the NBL Galaxy, our Game Review Panel.
The integrity of the competition?
Come on now. Who cares, so long as it looks good?
ROUND Five started with a bang as New Zealand made it two-from-two against United, this time in Melbourne and in overtime, giving Hisense Arena fans one hell of a good night. Apart from the result.
What United fans saw was a strong effort from a club down its starting two and three men, Chris Goulding joined on the injury sidelines by Todd Blanchfield, and the Breakers off to a flyer.
They were leading 27-13 before popular guard Kyle Adnam (pictured) was introduced, turning this match into a contest.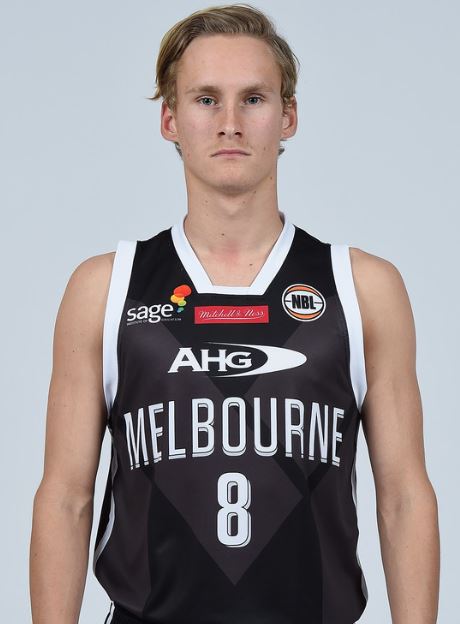 Melbourne produced a 13-0 run to draw to 26-27 into the second period, buoyed by Adnam's energy and his buzzer-beating 3-pointer which closed that first period.
The fans loved it and were loud with it. Nonetheless, when it mattered, Thomas Abercombie was there with consecutive 3-pointers for the Breakers and it was off to overtime.
Paul Henare earned his money, subbing in Rob Loe for Alex Pledger, who had 20 points at 90 per cent and 10 boards. Loe then struck the two 3-pointers which left Melbourne staring down both barrels.
Then Henare prevented Cedric Jackson from posting up Corey Webster by switching Akil Mitchell onto him, creating the turnover which released Abers for the punctuation point dunk.
And remember, New Zealand went the last 2:25 without import point guard Ben Woodside who injured his foot and may be out until February. If it is that length of time, the club obviously would need to replace him.
Maybe they should just wait and see how the strained Jackson-Dean Demopoulos relationship plays out?
CAIRNS had a great lane dunk from Jarrad Weeks and a beaut from Mark "Skywalker" Worthington (pictured) as it surprised league-leader Sydney at the Orange Grove.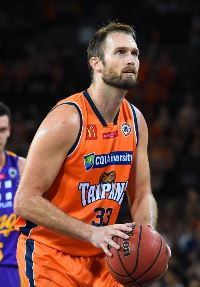 The Kings never were allowed to find a smooth groove in what mostly was an untidy affair but in which the Taipans stuck to their plan and it paid dividends, Cairns with its third straight win.
Shoeless Stevie Weigh even had a couple of memorable moments as he socked it to Sydney.
PERTH dominated the 36ers, owning the paint and taking full advantage of Daniel Johnson's absence (hammy) and Eric Jacobsen's wonky ankle.
Casey Prather was on fire and Jaron Johnson looked as if he'd shrugged off the "we really didn't want you but welcome back" blues.
Damo was Damo, until he got hurt, again, this time a knee injury which will keep him out 10-to-12 weeks, unfortunately. (With his recovery powers, I'm thinking 10.)
Jerome Randle led the 36ers' revival from 16 down at halftime, 18 down in the second half and still 16 in arrears late in the third before Anthony Drmic swished four free throws.
Yeah. You read that right.
Apart from Randle blowing everyone away for 40 points - he was superlative - Drmic realised he belongs, at last, and nailed four 3-pointers in his career-high 17 point contribution.
Matt Knight also was huge, but no moreso than when someone opened an exit door and the wind blew him aside at precisely the same moment Randle drove to the hoop. Referee Matthew Beattie awarded a charge against Randle - just one of a dozen calls the refs bizarrely got wrong for both teams all night - and the Wildcats had escaped again.
Izzy Tueta stepped in and Corey Webster sacrificed his game as New Zealand returned serve to Brisbane, Kirk Penney with 30 points.
IN Wollongong, the refs again were calling some interesting ones, not the least of which was Mitch Norton's baseline save which erroneously (I'm sick of saying "incorrectly") was called out of bounds.
They got the Kyle Adnam travel right though, even if The Dean lost his mind and was inconsolable, earning a tech foul.
Feeling the pressure much?
He didn't want to hear Chris Goulding telling him it WAS a travel, or anything from his assistant Mike Kelly, whose hand on his shoulder he shrugged off in what we now recognise is a glimpse of his regular petulant and entitled behaviour.
This United team was back to dysfunctional, Cedric Jackson still sulking and a few others also starting to feel fed up.
Meanwhile Norton and Rotnei Clarke were architects of a strong win while Marvelle Harris put the Academy on notice for his "I think I might be hurt" performance. Mate, your name is Marvelle Harris, not Richard Harris.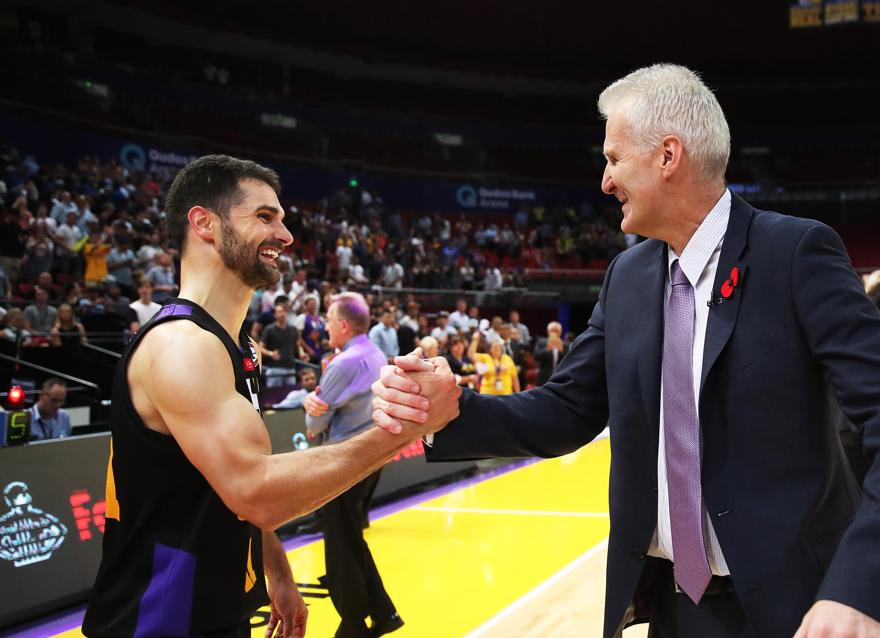 WINNERS: Kings coach Andrew Gaze enjoys the moment with star, Kevin Lisch. Pic: PHIL HILLYARD
THE round finished, finally, with Kevin Lisch hitting the match-winning jumpshot to sink Cairns in Sydney. Yes. Lisch with the swish. He did it again.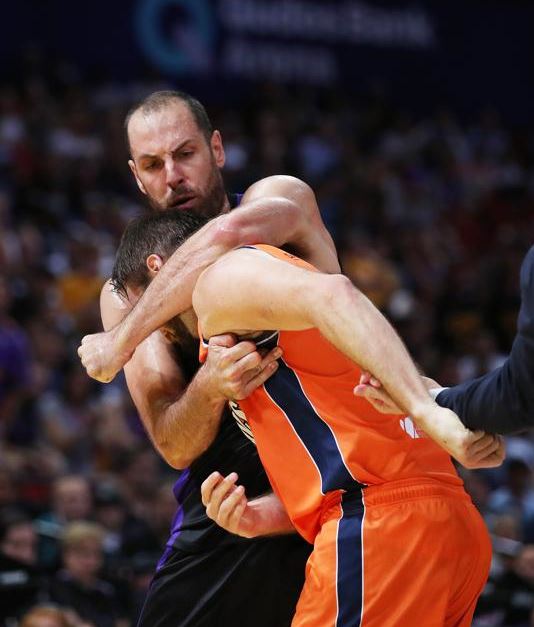 The upshot of the events from late in the second quarter when Nnanna Egwu hard-fouled Greg Whittington on the break, bringing "Superboy" Jason Cadee to the rescue, today quickly were decided, with only JC declared at fault.
Mark Worthington came in to remove Cadee. Then Aleks Maric arrived. There was even a glimpse of WWE-style action for Wortho and The Truck. They'd make a good tag-team!
Fortunately for all, it appears, the Game Review Panel all must have been tuned in last night because they quickly dismissed Egwu, Wortho and Maric and fined Cadee.
I'm sure 36ers fans who saw Terrance Ferguson rubbed out for two games - early plea reduced it to one - for alleged contact "above the shoulders" in his incident with Wortho, are impressed with the GRP's rulings.
So Wortho pushing away Cadee involved no contact "above the shoulders" evidently. And Maric's headlock on Wortho also wasn't contact above the shoulders. Because, you know, the GRP takes a dim view of contact above the shoulders.
I'm not so sure Illawarra coach Rob Beveridge was right a couple of weeks ago when he declared NBL does not stand for National Bush League.
HOW pathetic is whoever it was at the NBL who decided to edit the TV highlights package of the Wildcats-36ers match from Perth Arena?
Said genius has cut the the controversial charge call against Jerome Randle from the frantic final minute.
Seriously. We saw it happen. We know it happened. It was huge. Other people who DIDN'T see it happen, want to see it to make up their own minds. It gets people talking. About the NBL.
Guess the NBL knows the call is so clearly wrong, it just wants it to fade away.
Living in the real world much?
That's the kind of decision by some boffin in the office which firmly keeps basketball in the minor sport category and behaving like amateur hour.
You think the AFL, NBA or any league of note worth respecting, would hide a controversial moment? Or would they flog it for all it is worth?
Some of these folks just don't get it. That's what happens in a sheltered workshop.
YEAH, NO KIDDING
OPENING with a quick note to Anthony Hudson from his call of the Melbourne-New Zealand match.
"Mitchell gets the user-friendly roll," he observed.
Um, Huddo, 'user-friendly roll' is a a patented John Casey line. You should only use it if you then acknowledge Case as its originator.
ANYONE who follows NBL (or WNBL, or Opals, or Boomers, or SANFL) knows it is Casey's line.
Just quietly, many of us are well tired of it - and his other "patented" lines too - and far prefer him calling with the insight, background knowledge and professionalism which sets him apart from the pack.
Not sure even John fully realises that it's THOSE attributes which set him apart and not the Dennis Cometti-wannabe lines, so Huddo, stay with "loses the handle on the ball" which everyone in the profession believes is a requirement to say. Often.
Great to hear the legendary D-Mac, Darryl McDonald on the call too. Just not sure how Huddo, D-Mac and Tommy Greer all failed to see Ramone Moore take about four steps when he caught the ball at the top of the key at the end of regulation before his belated attempt to win it.
IN Cairns, Cam Tragardh in his second time behind the mike, was finding his feet, throwing in a bunch of Trigger originals that made the call far more entertaining than usual. And with the game ending in a 64-57 Taipans win over Sydney, the call NEEDED to be entertaining!
QUICK note to Matt Russell. That was Cam Tragardh you were throwing to for the halftime interview with Nnanna Egwu, NOT Cam Gliddon.
Completely forgiveable, of course. And it gives me this chance to use one of my favourite Cam Gliddon pictures yet again. This is what it would have looked like Matty, if you HAD been throwing to Cam Gliddon.
OH my. Cross-country to Perth where Shane Heal has joined the Adam and Brad Show - and thank goodness. Found myself agreeing with Heal on just about every observation he made in the Wildcats-36ers classic, right down to having the courage to call out Matty Knight and the refs on the match-clinching charge/block "home-cooking" call against Jerome Randle.
Robbins wasn't having a good night, as his halftime question to Damian Martin might suggest: "No DJ for them tonight, you guys seem to be scoring at will in the paint. Is ah, that ah one of the things tonight you're gonna do, or what?"
The Pirate looked embarrassed himself but here's another reason we love Damo. He answered it as if it was a genuinely good question, not some half-baked idea jumbled into a gumball of words with a query of sorts at its conclusion.
Now Brad. I don't know what game you were watching, but just before your cracker of a halftime interview, Randle lost the ball in midcourt and Jaron Johnson swished a monster 3-pointer. That might have been a good first question.
Or how about post-game when talking to Jerome Randle? How about a question about "the call" instead of some lame reference to his 40-point game not being enough. Didn't you just see what went down? How is he feeling about that???
Robbins again, remarking on Matt Hodgson's return to the game late in the piece. "He's only played nine minutes. I'm a bit confused why."
Maybe check the stats and note he has four fouls? Might help clear up some of your confusion.
Enough about Brad. It was not his best night.
LOVING Brenton Speed's work as the play-by-play man on games out of the Gong and now Sydney.
His knowledge and spot-on background info and entertaining sidebars reveal he doesn't just do intricate research but he's long been a basketball junkie.
Speed was part of the Sydney High 1st Grade basketball team which won the first GPS premiership in school history in 1994. They made a run at NSW state champs that year too. He also has followed the Blazers since those halcyon Clyde Drexler days and went to his first NBL game in the 80s.
He's the consummate professional - even if he did confuse Melbourne United assistant coach Mike Kelly with Paul Maley.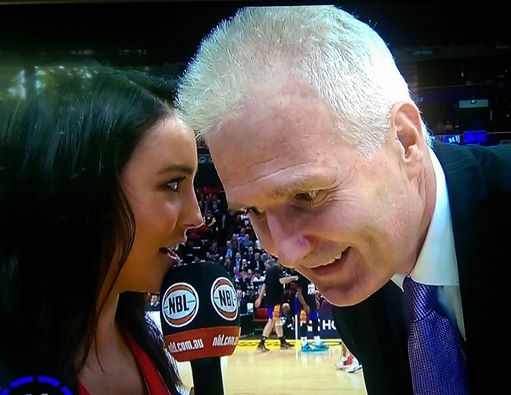 Enjoyed the honest, pulling-no-punches call from Shane Heal and Brad Rosen in that match too.
But when Heal moved on to do the Kings-Taipans game in Sydney, it was immediately noticeable - at least to Andrew Gaze - that on the sidelines, Shane is no Abby Gelmi.
Or you be the judge.
Here's Drewey being interviewed by Abby.
And then below by Shano.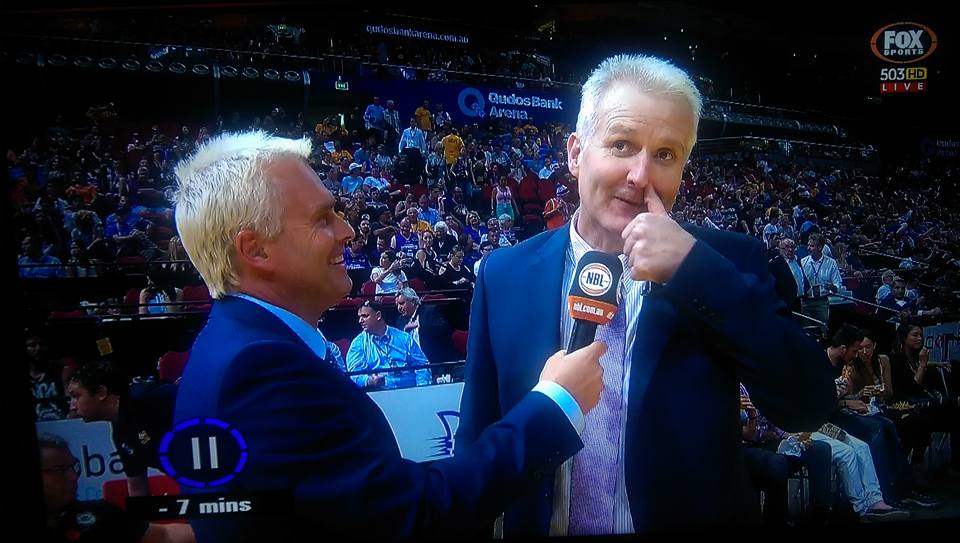 See if you can spot even the extremely subtle difference in the Kingsman's body language.
Got to confess, lately I am really warming to Heal's work on the mike. Yeah. I said it.
BEFORE I forget, yes, Casey Frank was on the money, as usual, in his call of the Breakers-Bullets clash at Vector.
Quality insight, nice turn of phrase, humour at all the right times. He's made the transition from player to analyst far better than most.
BEEF OF THE WEEK
IT stood out like a pig-on-a-spit at a vegan feast.
The match between Perth and the 36ers is poised on a knife's edge.
Jameel McKay misses his free throw with Perth leading 100-97 and we're heartbeats outside the last half-minute of a nail-biter at Perth Arena.
After a long review of a ball out of court off Nathan Sobey, at 39 seconds to go, Corban Wroe inbounds a ball Casey Prather is harassed into losing back over the baseline.
And ... Pandemonium!
Fox Sports inexplicably goes to 32 seconds of replays, from Jaron Johnson's halftime buzzer beater to Randle moves - it is chaos because, WHILE THIS IS HAPPENING, the game is in progress!!
We miss 23 seconds of actual game time while the 36ers steal the ball, apparently - and twice! - so that when we FINALLy return to live action, Adelaide is ahead 101-100! From 97-100, we have no clue what just happened.
Now I know this isn't Fox's doing. They're the network showing the telecast. This is NBL's production which suddenly has gone to absolute crap. And only at one of the most critical times in the game.
Plus! We can hear the live call while we are watching replays being spooled, Wildcat logos, just general panic ... AS THE GAME GOES ON.
Beyond ridiculous.
But now, Adelaide ahead 101-100 and there's a timeout!
So does the production crew seize on that moment to replay the critical plays we've missed because someone hit the wrong buttons? Perfect opportunity, wouldn't you think?
No. Those 32 seconds of actual time and 23 seconds of game time remain consigned to the "What The??" category because there's no replay, just chatter from the men with the mikes over time-outs we cannot go into because it is money time.
Are we 100 percent certain NBL doesn't stand for National Bush League?

TODAY in the NBL press release: Is it truly Edwin Fuquan? Or Fuquan Edwin maybe?
RD.5 RESULTS
Breakers 98 (Pledger 20, Abercrombie, Penney 17, Loe 13, Mitchell 12, Woodside 10; Pledger 10 rebs; Woodside 9 assts) d United 92 (Adnam 19, Wesley 17, Moore 13, Majok, Andersen 11; Majok 11 rebs; Jackson 5 assts) in overtime at Hisense Arena.
Taipans 64 (Worthington 12, Edwin 11, Jawai 10; Worthington 9 rebs; Worthington 4 assts) d Kings 57 (Lisch 15, Powell, Cadee 11; Whittington 16 rebs; 3 with 2 asts) at Cairns Convention Centre.
Wildcats 106 (Prather 28, Johnson 20, Wagstaff 13, Knight 11; McKay 10 rebs; Prather 8 assts) d 36ers 103 (Randle 40, Drmic 17, Jacobsen, Sobey 14; Jacobsen 9 rebs; Randle 9 assts) at Perth Arena. Breakers 86 (Penney 30, Tueta, Abercrombie 13, Pledger 12, Webster 11; Pledger 12 rebs; Mitchell, Penney 4 assts) d Bullets 70 (Beal 16, Young 14; 3 with 6 rebs; Gibson 3 assts) at Vector Arena. Hawks 82 (Kay 15, Clarke 14, Norton 13; Forman, Key 5 rebs; Norton 6 assts) d United 73 (Andersen 23, Williams 13, Moore 9; Jackson, Andersen 8 rebs; Jackson 5 assts) at The Sandpit, WIN Entertrainment Centre. Kings 79 (Newley, Lisch 14, Whittington 14, Cadee 11; Powell 7 rebs; Lisch 5 assts) d Taipans 77 (Jawai 19, Edwin, Gliddon 15; Edwin 8 rebs; Worthington 5 assts) at The Kingdome, Qudos Bank Arena.