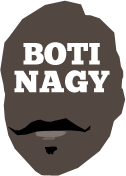 ---
Advertising opportunities available.
Please contact me.
---
NBL Rd.7 Wrap: The tightness is enthralling
Tweet
THE even nature of this season's NBL competition best was exemplified by the fact there were two sets of series matches in the round and in both instances, the results were splits, going with the home team.
Sydney losing to Perth in Perth, then beating the Wildcats in Sydney was one.
New Zealand topping Illawarra in Auckland and the Hawks reversing that in Wollongong again pounded home the value of homecourt advantage.
In a season this even, where any team can beat any other, home court in the play-offs becomes absolutely crucial.
Brisbane beating Adelaide was the only win by an away team in the round.
PERTH burst out of the blocks in this battle for the summit, showing a tenacity, intensity and desire Sydney simply did not match, Casey Prather on his way to 28 points.
Jaron Johnson also buried the memory of last round's turnover brain fade with an aggressive start.
The Wildcats' lead was out to 17 as only Brad Newley (34 points) offered consistent resistance.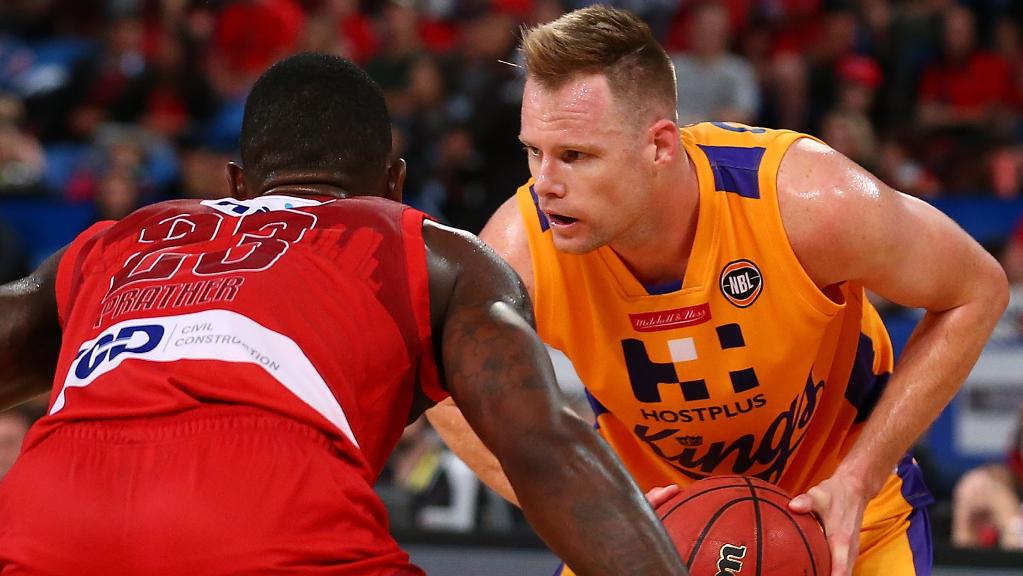 Jarrod Kenny's return was huge for Perth before Sydney finally rallied behind Newls (above).
A Kevin Lisch three-point play even drew the Kings to 80-83. But from there, the Wildcats figuratively "did a Roadrunner" to Sydney's Wile E. Coyote with a "beep beep" 10-0 outburst to the finish and a trip to first place.
THOMAS Abercrombie with a pair of threes, Corey Webster, Alex Pledger inside — before Illawarra knew it, the Breakers were 12-0 ahead, the game's blueprint established in a 33-16 period.
Mika Vukona paired eight assists with eight boards and David Stockton's debut was memorable.
SOJ (Son of John) had 17 points on 8-of-11 shooting and five assists as the Breakers consigned the memory of four straight 2015-16 losses to the Hawks to history.
THE long-awaited return of Rio Olympian and 2015-16 MVP runner-up Chris Goulding — do you suspect he may have missed playing? — was well worth it as he rejuvenated flailing United, sparked by his 30-point return which included 8-of-12 threes.
Casper Ware debuted with six assists but his 12 points came on 3-of-14 shooting, which is bound to improve.
With 12 and 10-point quarters in the first half, Cairns looked shot but instead returned from the break with a withering 35-point period and when it pulled 74-71 clear in the last, the tension in Hisense Arena was palpable.
It was time for Olympians Goulding and Dave Andersen to step up, and they did, effectively saving United's season — and probably Dean Demopoulos' job.
SIXERS coach Joey Wright calls them "youthful mistakes" but "youth-fool mistakes" would be closer, Adelaide sabotaging its chances with a cluster of ill-conceived errors possibly best exemplified by Terrance Ferguson giving up an open three to pass the ball to an unsuspecting Majok Deng for a turnover.
While still sorting that out, Torrey Craig — the real story of this game — was dunking at the other end. Craig shut down Jerome Randle and had a career-high 34 points in the process, while Anthony Petrie sizzled off the Bullets' bench with his 23 points including a career-best 3-of-4 threes.
YOU had to know the Kings would come out fired up at home after losing in Perth so their 23-12 first quarter shouldn't have been any sort of revelation.
Apparently it was though as Sydney led by as many as 18 points, Josh Powell stepping up and Steve Blake finding his stroke with three triples.
The Wildcats were not helped by injuries to Jaron Johnson and a serious one to Matt Knight but this match already was well in the Kings' keeping by that time.
MARVELLE Harris' steal and finish put Illawarra ahead 9-7 and it wasn't touched again by the Breakers in a reversal of Friday's result across the Tasman.
That was despite Harris actually getting injured (ankle) after 4:20 and coach Rob Beveridge's gamble of promoting Kevin White and Cody Ellis into his starting group.
That ignited Rotnei Clarke for his best offensive game of the season, 22 points off the bench leading six Hawks in double figures.
"The Hawks came out and played with a lot of courage, a lot of heart, a lot of intensity and unfortunately we didn't match that," Breakers coach Paul Henare said. Pretty neat summary, actually.
Rd.7 Results
PERTH WILDCATS 93 (Prather 28, Johnson 16, Wagstaff 10; Knight 8 rebs; Kenny, Prather 5 assts) d SYDNEY KINGS 80 (Newley 34, Lisch 21; Newley 8 rebs; 3 with 4 assts) at The Jungle, Perth Arena.
NEW ZEALAND BREAKERS 100 (Stockton 17, Abercrombie, Penney 16, Webster, Pledger 14; Vukona, Pledger 8 rebs; Vukona 8 assts) d ILLAWARRA HAWKS 85 (Clarke 17, Ogilvy, Harris 16; Ogilvy 6 rebs; 4 with 2 assts) at The Spiritual Home, North Shore Events Centre.
MELBOURNE UNITED 84 (Goulding 30, Wesley 16, Ware 12; Wesley, Williams 7 rebs; Ware 6 assts) d CAIRNS TAIPANS 79 (Edwin 12, Trice, Jawai 10, Weeks 10; Worthington 7 rebs; Gliddon 4 assts) at The UN, Hisense Arena.
BRISBANE BULLETS 105 (Craig 34, Petrie 23, Beal 20, Kickert 10; Craig 11 rebs; Gibson 5 assts) d ADELAIDE 36ERS 87 (Sobey 24, Johnson 20, Deng 10; Johnson 12 rebs; Johnson, Sobey 3 assts) at The Fortress, Titanium Security Arena.
SYDNEY KINGS 83 (Newley, Lisch 18, Powell 12; Whittington 13 rebs; Lisch 4 assts) d PERTH WILDCATS 72 (Prather 13, Johnson 11, Knight 10; Brandt 7 rebs; Kenny 5 assts) at The Kingdome, Qudos Bank Arena.
ILLAWARRA HAWKS 109 (Clarke 22, Kay 17, Martin 15, Norton, Ogilvy 12, Coenraad 10; Ogilvy 7 rebs; Ogilvy 5 assts) d NEW ZEALAND BREAKERS 78 (Pledger 16, Mitchell 12, Abercrombie 11, Stockton 10; Pledger 11 rebs; Stockton 7 assts) at The Sandpit, WIN Entertainment Centre.