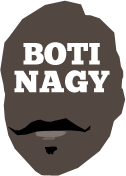 ---
Advertising opportunities available.
Please contact me.
---
NBL Rd.9 Wrap: New Kings challenge
Tweet
EXPECT the NBL-leading Sydney Kings to make a call very shortly on whether to bring in a new backup guard now Steve Blake is almost assured of not returning.
Blake is expected to confirm that within 24 hours, which then will leave the Kings with a quandary after playing so well to knock off Illawarra and clinch that season-series.
(I hear Jesse Sanders has a bag packed...)
But they are a little light in the backcourt beyond the super pairing of Kevin Lisch and Jason Cadee, who accounted for 45 points against the Hawks.
JERMAINE Beal got the ball rolling in his former stomping ground with an 11-point first quarter for Brisbane in Perth and when Cam Bairstow joined the fray, the Bullets were en route to a huge win in the west.
Brisbane led by 20 at halftime, unheard of, and silenced The Jungle drums with the biggest win yet by any team at Perth Arena.
WHEN NZ ruled out Corey Webster with a club-imposed suspension for letting his birthday celebrations get out of hand, the door flew open for Illawarra to take full advantage and they absolutely did.
Dave Stockton had his best personal game for the Breakers with a 24-point, 10-assist double but from the moment Illawarra took the score from 10-10 to 22-10, New Zealand was in deep doggy doodoo.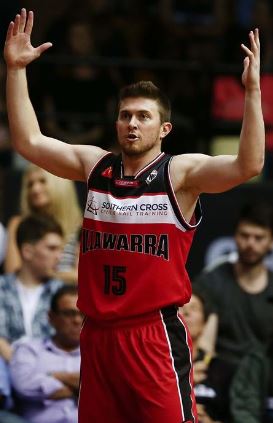 Rotnei Clarke (pictured) shot out the lights - something you simply are not allowed to do at Cairns Convention Centre, unless it's the second half and you're leading, obviously - as the Breakers' wind-assisted late recovery just left it with a more flattering final scoreline.
TRAVIS Trice and Nathan Jawai got the ball rolling for the Taipans in Brisbane and it turned out to be a wrecking ball as Cairns avenged the blackout loss from earlier this season.
The lead twice (Trice?) blew out to 21 before former Taipan import Torrey Craig rallied the Bullets to fire back. They succdeeded in cutting into the 8-point differential they enjoyed after the blackout game by cutting the final margin to five. Technically then, Brisbane still leads the series at 1-1 but with +3 points.
Mark Worthington and Anthony Petrie getting testy late adds some pre-game spice to the next Queensland derby.
ADELAIDE fan favourite Shawn Redhage turned back the clock to rally Perth from a 15-point deficit to force this into overtime as Jaron Johnson and Jarrod Kenny caught fire from range.
Jerome Randle had been unstoppable but down the stretch it was big plays from Matt Hodgson, Nathan Sobey and the "other" Johnson - Daniel - who steered the 36ers home and to their third straight win after four straight losses.
FINALLY at full potency, Melbourne looked once again like the team many (myself included) were picking for the championship preseason as it smashed the Breakers, delighting 10,300 ardent fans.
Casper (B) Ware again was electric and United had contributors all over as the Breakers looked as though they were back at the drawing board, the loss sending them to the bomb shelter while elevating Melbourne out.
NORMALLY if Rotnei Clarke has gone off for 6-of-9 threes and Oscar Forman has come off the bench for 6-of-9 of this own from deep, Illawarra is putting that game into the "W" column.
Not tonight though as Sydney seized control after an early spray from coach Andrew Gaze and had Kevin Lisch, Jason Cadee and Greg Whittington all scoring 20 or more.
The Big O led a remarkable late comeback but when it's winning time, Lisch is always there to take care of it. And he did.
YEAH, NO KIDDING
BRAD Robbins launched the round off in Perth where, with his beloved home team battling to get a win, his usual smatterings of "we" - as in "we need to get a better shot" etcetera - became a bit of an epidemic.
Mate, come on. You're talking to a national audience, not just the Wildcats' faithful.
Fast forward to New Zealand hosting Illawarra and, as is customary, Casey Frank is mixing info, insight and entertainment in what regularly is one of any round's better game calls.
Back to Brisbane where Matt Russell is on his game and Steve Carfino is on the money as his colour man. Come halftime though and as Russell throws to The Carf with something along the lines of "Cairns has to be happy with that half," we get the tedious signature: "No kidding."
He was going so well, too.
Let's arrive in Adelaide where the game is going to the wire and as Jaron Johnson nails a shot for Perth, a breathless Shane Heal informs us: "We saw him hit a game-winner over there in Perth to get it into overtime."
Hmm. That's not quite a "game-winner" there Shane.
As for Dwayne Russell, it took a while but he's lost me I'm afraid. All that overblown enthusiasm that just sounds phony and the comments he makes which are 100 percent inaccurate.
For example: "It's a full house in Adelaide." No mate. It isn't. And to pretend it is suggests you're trying to artificially add kudos where they aren't warranted. Instead of sounding as if the game "has arrived" in Australia, it sounds much more as if Russell doesn't think so and instead has to hype it perpetually.
And that first time he said Perth could miss the playoffs for the first time in 30 years, you just knew this was going to be the line he would intermittently repeat ad nauseum throughout the call. And yes. You weren't then disappointed. Maybe Russell doesn't realise we heard it the first time. And the second ... And ...
In his later match "report" for Fox Sport News, he said "8,000 (fans) were on the edge of their seats..."
He must have been counting individual butt cheeks when they rose - and even that was a little half-assed - because 4,709 was the official attendance at Titanium Security Arena.
Come Sunday and (above) he had that classy thumb working to indicate his co-commentators, and maybe I'm getting picky but that whole thumb thang and the hand in the pocket jazz just doesn't convey casual comfort to me. It conveys bogans in suits.
Once United was underway and hammering the Breakers, it was only a matter of time til it became "a statement game".
(Of course that particular statement was from someone who works for Melbourne and a past United coach.)
So Melbourne, at home, (finally) at FULL strength and feeling great about life after recent wins, beating the Breakers - who had the whole Corey Webster controversy, his suspension and return festering - 98-74 was a "statement" win? It was impressive, no question. As was the 10,300 crowd. Maybe that just got everyone a tad carried away.
So Illawarra thrashing Adelaide by 34 in the opening round. Statement game?
The 36ers bouncing back within 48 hours to beat United in Melbourne. Statement game?
New Zealand beating Adelaide by 26. Statement game?
Cairns beating Illawarra in Wollongong by 15. Statement?
Brisbane whupping the 36ers by 18 in Adelaide ... Adelaide whupping the Bullets by 18 in Brisbane five days later. They making statements there?
I could go on but you get the idea.
This season is way too up-and-down to make any such claim. (For mine, the only real statement game is still beating a full-strength and healthy Perth in Perth by double digits. Do that and you've made a statement.)
Brad Rosen opened the Hawks-Kings call with a "love" fest, this time loving so much about the lineups. His "goes upstairs" is becoming a little overworked too.
Going into an early Kings timeout and seeing/hearing coach Andrew Gaze emphasise a point with a couple of choice expletives, left Fox caller Brenton Speed feeling the necessity to apologise to viewers for that salty turn of phrase.
Excuse me? If Fox wants timeout access then it has to be prepared to wear timeout excess.
Don't apologise for a coach doing his job. Instead possibly remind viewers how great Fox's access is and sometimes that can mean hearing something which may offend. Then move along.
Finally to the guys directing games and cutting to replays or crowd shots DURING LIVE ACTION ... stop it. A footy goal or a try hasn't been scored. You always run the risk of missing something "live" when you don't stay on the play. It happened repeatedly in tonight's Illawarra-Sydney game.
We missed a Kevin White steal-and-layup in the early going and a Greg Whittington dunk. Fortunately, we got a replay of that from a different angle. Possibly while we were missing something else.
PS
Sorry but it's still thumbs down to this type of Dwayne Russell (above) co-caller intro. "Hey mum, look who I stumbled across in the menswear store?" Tacky.
BEEF of the WEEK
HOW long does it have to take for Fox Sports to adjust the score to accurately reflect the scoreboard at NBL games?
When a shot is made, the venue scoreboards reflect it virtually immediately.
But Fox? Who knows?
Case in point below, and it's just a random example.
Brisbane's Torrey Craig has just hit a shot with 10 seconds left on the shot-clock. But here's the thing. Cairns scored on the previous play and its score SHOULD read "67" not 65.
Effectively, since that basket, a full 14 seconds have lapsed (to leave 10 seconds on Brisbane's 24-second shot-clock) and Fox's score graphic STILL has not been updated or adjusted. And now Craig has scored!
Seriously. Is it really so very difficult to just be efficient and have the scoreboard reflecting the game score accurately ASAP, instead of at such modest pace?
Doesn't seem that challenging a task.
Rd.9 Results
BRISBANE BULLETS 90 (Beal, Gibson, Bairstow 17, Kickert 11; Craig 8 rebs; Beal 4 assts) d PERTH WILDCATS 75 (Prather 22, McKay 12; McKay 9 rebs; Kenny 3 assts) at The Jungle, Perth Arena.
ILLAWARRA HAWKS 95 (Clarke 22, Harris 17, Coenraad 11, Norton 10; Ogilvy 9 rebs; Norton 7 assts) d NEW ZEALAND BREAKERS 91 (Stockton 24, Loe 21, Penney 15, Mitchell 12, Vukona 11; Mitchell 11 rebs; Stockton 10 assts) at The Spiritual Home, North Shore Events Centre.
CAIRNS TAIPANS 89 (Trice 24, Jawai 16, Worthington, Edwin 10; Worthington 10 rebs; Trice 4 assts) d BRISBANE BULLETS 84 (Craig 24, Bairstow 17; Craig 10 rebs; Gibson 8 assts) at The Armoury, Brisbane Convention Centre.
ADELAIDE 36ERS 92 (Randle 23, Johnson 16, Sobey 11; Hodgson, Johnson 8 rebs; Randle 6 assts) d PERTH WILDCATS 86 (Johnson 18, Kenny 15, McKay 13, Prather 12, Redhage 11; McKay 9 rebs; Johnson, Prather 4 assts) in overtime at The Fortress, Titanium Security Arena.
MELBOURNE UNITED 98 (Ware 26, Goulding 14, Wesley 13, Andersen 10; Andersen 7 rebs; Andersen 5 assts) d NEW ZEALAND BREAKERS 74 (Webster 15, Penney 14, Pledger 10; Vukona 9 rebs; Vukona 3 assts) at the UN, Hisense Arena.
SYDNEY KINGS 99 (Lisch 23, Cadee 22, Whittington 20, Newley 15, Garlepp 10; Newley, Whittington 6 rebs; Newley 7 assts) d ILLAWARRA HAWKS 93 (Clarke 29, Forman 18, Kay 10; Kay 9 rebs; Ogilvy, Norton 4 assts) at The Sandpit, WIN Entertainment Centre.