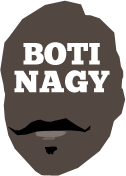 ---
Advertising opportunities available.
Please contact me.
---
NBL: Record crowd, and almost a wrap
Tweet
THERE are days when we should be proud to be part of the basketball community in this country and today is one of those.
The NBL-leading Sydney Kings and their NSW derby rival Illawarra Hawks staged a "rivalry round" game for the ages, a record attendance of 17,514 also seeing their efforts go toward the Salvation Army's bushfire relief.
The crowd at Qudos Bank Arena eclipsed the record of 17,143 set in 1999 at a double-header at the same venue, featuring West Sydney Razorbacks v Brisbane Bullets and Sydney Kings v Canberra Cannons.
Later today in Perth, the Wildcats pulled a tidy 12,945 fans to see them beat New Zealand again, the NBL ruling new Breakers import Glen Rice Jr ineligible to participate following an incident on Thursday in Auckland.
The NBL referred the incident to Basketball Australia's integrity unit for investigation, Rice Jr still able to train and fulfill any other club commitments.

Obviously the outcome of that investigation will play a big role in Rice's future in the NBL.
But on a positive note for the Breakers, chief executive Matt Walsh appealed the $5,000 fine and two-game suspension he received for an unseemly verbal confrontation last week with NBL Commissioner Jeremy Loeliger and the penalty was revisited.
The league's Appeals Panel confirmed the fine of $5,000, but suspended $3,000 of it, pending good behaviour by Walsh for a period of 12 months. It also reduced his suspension from two games to one, noting Walsh apologised for his behaviour and acknowledged it was inappropriate, indicating no incident like this will occur again.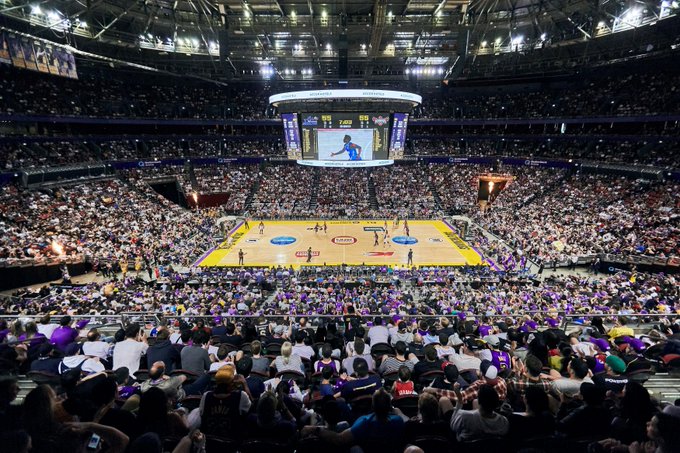 KUDOS TO QUDOS: The record crowd today in Sydney, with funds helping bushfire relief.
* * *
RIVALRY round started in Adelaide where the 36ers hosted nemesis Perth Wildcats and came up short, Nick Kay dominating proceedings. For the full story on that one, hit this link.
* * *
SOUTH East Melbourne shot out of the blocks in THROWDOWN III in Melbourne before United came home strongly on the back of Melo Trimble to steal a 96-95 victory.
With much-maligned Phoenix import centre Keith Benson (18 points, 8 rebounds, 5 blocks) playing the best NBL game of his brief career and Mitch Creek (27 points, 7 rebounds) firing, South East led by as many as 12 points.
United was struggling for consistent winners but found them in players such as Shea Ili (16 points, 4-of-6 threes, 4 assists) and Sam McDaniel with career-best numbers of eight points and five rebounds in 11 minutes. Mitch McCarron's pass as he cut through the key and tossed it behind his head to Ili for three and a 66-62 lead also was a memorable moment.
Scoreless to halftime, Trimble found his answer by attacking the rim, finishing with 22 points. Why the Phoenix fouled him outside the 3-point line, where he was 0-of-5, is a mystery but it was Trimble's free throws down the stretch which finally allowed Melbourne to take a 2-1 Throwdown lead.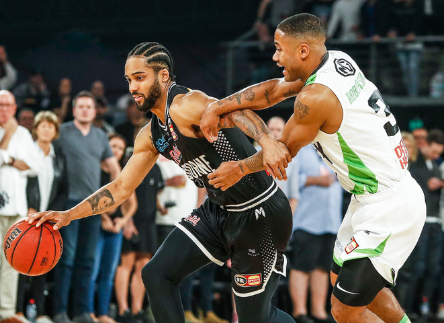 * * *
THOSE unpredictable Taipans in Cairns gave Brisbane a bath in the first official "Sunshine Stoush", jumping to a 16-3 lead and making the Bullets look increasingly helpless as this contest wore on.
The Orange's star rookie Kouat Noi (below) lit up the Bullets with a double-double of 20 points and 10 rebounds, including 5-of-9 threes. Players who have scored five 3-pointers with 10 rebounds in a game this season? Or last? Yep. Just Mr Noi.
Majok Deng's bucket 1:34 from the last break took Cairns' lead to 22 at 74-52 and while Brisbane fought an exciting rearguard action to make the final period interesting, DJ Newbill's crucial three-point play ensured there were no late unpleasant surprises.
Brisbane? You can't win with one functioning import.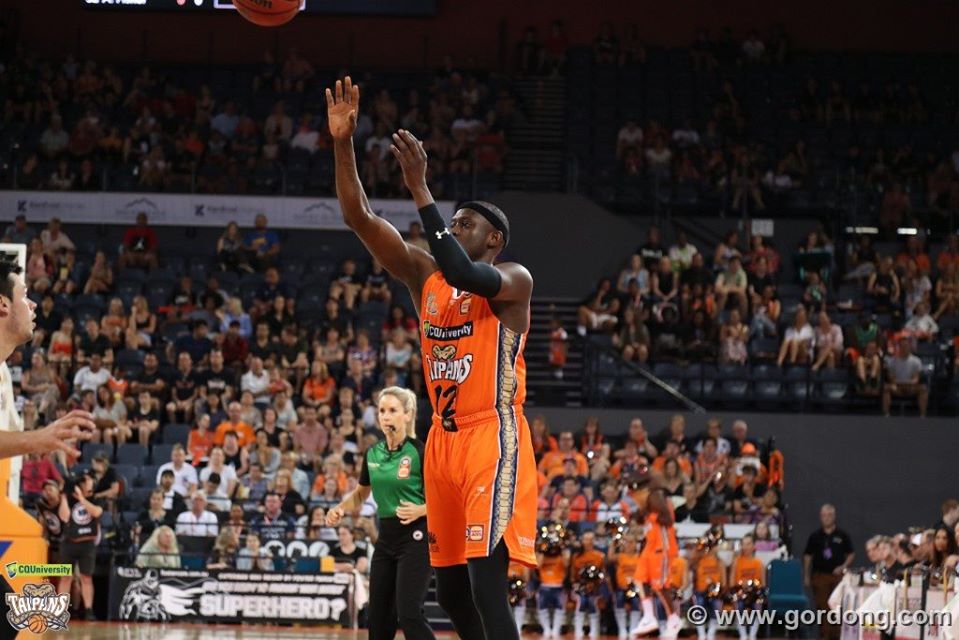 * * *
STARTING with a standing ovation for our gutsy firefighters, it always was going to be a memorable day today for the top-of-the-table Sydney Kings and the last-placed Illawarra Hawks in Sydney.
Don't let those rankings fool you. The Hawks were the immediate protagonists in this one, LaMelo Ball setting the table and Todd Blanchfield at last looking once again like Todd Blanchfield.
Blanchfield had 15 of his season-best 22 points by halftime, David Andersen and AJ Ogilvy/Josh Boone causing some consternation. Fans who came to see Next Stars Ball and Didi Louzada go at it got more than they bargained for in another classic between these two NSW arch rivals.
Benched with three fouls in the second period, Ball could only watch as Casper Ware and Jae'Sean Tate restored order for the Kings who pulled 51-45 clear at halftime by virtue of a 27-17 quarter.
But Ball again got Illawarra moving and in front with an 11-point personal third quarter, interspersed with a couple of terrific assists before he copped a technical foul for a flop on a 3-point attempt and headed for the bench.
A Ware lob to Andrew Bogut for a left-hand slam closed the third and while the game stayed interesting and Sunday Dech continued to grow as a player, the Kings would not be caught.
* * *
WILDCATS megastar Bryce Cotton scored four points in the road win over New Zealand and he had a statement to make today in Perth.
He opened with a 3-pointer, then shot three free throws to have eclipsed his score in NZ within 80 seconds of tipoff. He even led the Breakers 9-4 at one stage, en route to a match-winning 34 points, including 10-of-11 free throws in the 88-77 win.
Corey Webster continued to shine for the Breakers with 23 points, seven rebounds and four assists, New Zealand turning the match back into a contest with a 27-20 third period, after trailing 35-47 at halftime.
Jesse Wagstaff was important off the bench for Perth, the only concern for the Wildcats Terrico White, who left the game in the second half with a left leg injury, hurt while defending a drive by RJ Hampton.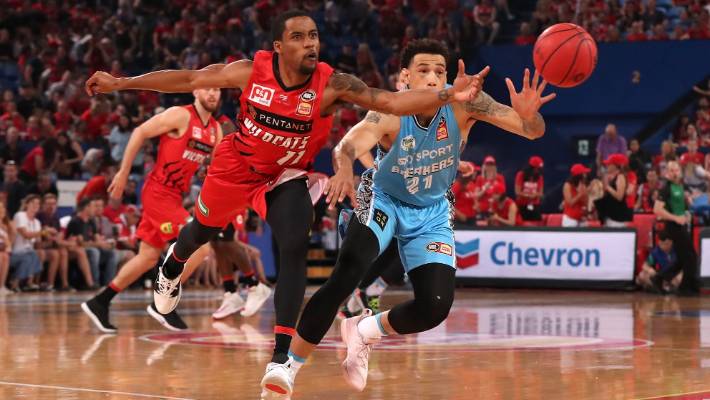 * * *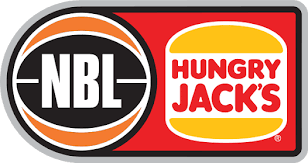 NBL ROUND 7 RESULTS
PERTH WILDCATS 99 (Kay 21, Hunt 19, Cotton 18, White 14, Steindl 10; Hunt, Kay 8 rebs; Kay 5 assts) d ADELAIDE 36ERS 95 (Johnson, Randle 23, Griffin 18; Johnson 13 rebs; Randle 6 assts) at Adelaide Entertainment Centre. Crowd: 6,536
MELBOURNE UNITED 96 (Trimble 22, Ili 16, Goulding, Barlow 13; McCarron, Long 8 rebs; Ili 4 assts) d SOUTH EAST MELBOURNE PHOENIX 95 (Creek 27, Benson 20, Gibson 10; Benson 8 rebs; Roberson 6 assts) at The UN, Melbourne Arena. Crowd: 10,300
CAIRNS TAIPANS 94 (Noi 20, Newbill, Jawai 14, Deng, Oliver 13, Machado 12; Noi 10 rebs; Machado 9 assts) d BRISBANE BULLETS 85 (Sobey 20, Patterson 17, Cadee 13, Hodgson 12; Hodgson 9 rebs; Sobey 7 assts) at The Orange Grove, Cairns Convention Centre. Crowd: 4,017
SYDNEY KINGS 92 (Tate 24, Ware 21, Kickert 10; Bogut 9 rebs; Ware 6 assts) d ILLAWARRA HAWKS 87 (Blanchfield 22, Ball 16, Dech 14, Boone, Ogilvy 12; Ogilvy 13 rebs; Ball 6 assts) at The Kingdome, Qudos Bank Arena. Crowd: 17,514
PERTH WILDCATS 88 (Cotton 34, Wagstaff 14, White 10; Kay 8 rebs; Martin, White 5 assts) d NEW ZEALAND BREAKERS 77 (Webster 23, Ashley 16, Abercrombie 12; Webster, Ashley 7 rebs; Hampton 5 assts) at The Jungle, RAC Arena. Crowd: 12,945