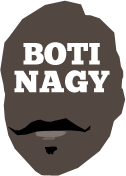 ---
Advertising opportunities available.
Please contact me.
---
NBL rosters, it is time to be excited
Tweet
HOW could any genuine basketball fan in Australia not be brimming with excitement at what the 2018-19 NBL season promises? Just the presence of Andrew Bogut guarantees sell-outs nationwide.
Watching him go 6-of-6 for 12 points, with 11 rebounds, three assists and four blocks as the Sydney Kings last night smacked St Mary's College, rocking Terrigal in the process, Bob Turner's fateful words suddenly sprung to mind.
Long ago, the then Kings mentor said he wanted his club to be every non-Sydney fan's "second team."
It was pie-in-the-sky at the time because the Kings were a team every club loved to beat and those teams' fans felt the same way about that.
But watching Jerome Randle, Kevin Lisch, Brad Newley, Daniel Kickert and Bogut run out as starters against the Gaels did send something of a shiver up my spine thinking I'd like to see this team playing on a regular basis.
Why not? Sydney's starting backcourt is a couple of league MVPs in Randle and Lisch. Newley is a multiple Olympian and international success story, both with the Boomers and with the career he carved out across Europe.
The same goes for power forward Kickert, until recently one of the stalwarts of the Boomers in Asia Cup, Commonwealth Games and World Cup Asian qualifiers.
And then comes Bogut, at 7-foot, our historic first NBA No.1 draft pick, an NBA champion with Golden State Warriors. This man is a basketballer with a huge IQ for the game, reflected by his passing skills and ability to be in the right place at the right time, be that with a screen or a box out.
He also is a "culture fixer", a player who will hold himself, and therefore others, accountable for what they do or do not do on the floor, and off.
With all due respect to the Kings' organisation, since Brian Goorjian held the reins more than a decade ago, Sydney has hardly been the bastion of great culture.
(The Kings could have learned a lesson or three from their AFL counterparts Sydney Swans but sadly, did not.)
Bogut is a massive presence, both on the floor where he commands instant respect and immediately makes those around him grow in confidence, and off the floor where he has a wealth of experience, know-how and wisdom to impart.
As the saying goes: "When you talk, you only repeat what you already know. But when you listen, you may learn something new."
Sydney is learning how to win again and judging by the body language on Andrew Gaze's team, they're loving it.
Let's not forget about the bench, either. Kyle Adnam joins as an NBL champion, fellow backcourt talent Tom Wilson debuts as the 2018 MVP of the second-tier SEABL competition.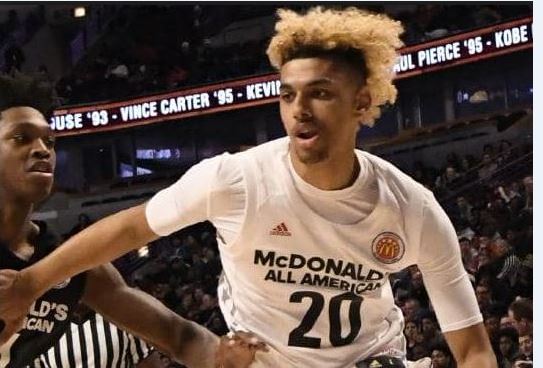 Dane Pineau returns to build on his 2017-18 debut, then there's import forward David Wear, Sudanese-born big Deng Deng and Brian Bowen (pictured), a McDonald's All-American and 201cm small forward who leads off the NBL's Next Stars initiative.
Sydney even still has room for a third import, although the salary cap may make that difficult. (At least that's what Josh Childress told me.)
Excited yet? If you live in Sydney and you haven't bought season tickets or membership, don't delay much longer. You never know how many walk-ups there are going to be for every Kings home game this season.
And if you're not excited, first, check yourself for a pulse. Secondly, how do you reckon this Sydney team would go against a line-up of Stephen Black, Dillon Boucher, Mark Bradtke, CJ Bruton, Ebi Ere, Adam Gibson, Mick Hill, Sam Mackinnon, Dusty Rychart, Brad Williamson?
That's the Brisbane Bullets' 2006-07 NBL champion, coached by Joey Wright and which set a league record with a 21-game winning streak. Many good judges rate that as the deepest, most talented single-season team in league history. Slammin' Sammy cleaned up every major award – MVP, Larry Sengstock Medal, Best Defensive in a season where a kid named Joe Ingles (pictured) was Rookie of the Year.
So how do you reckon this Kings team would go against them?
Jeff Van Gronigen was CEO of the Bullets in 2007 and is managing director of the Kings now, arguably the person in the best position to make the comparison.
"Oh look, I'm probably biased about those 2007 guys," he said. "It's easy to make a case for them because that one's in the book – they won the championship.
"So you've got one team which has done it and another which hasn't, though theoretically, the other one could be pretty good."
But until the first shot of season 2018-19 has been fired, JVG is reserving judgement, though the performance of that Brisbane outfit will take some matching.

* * *
WELL before that becomes any sort of conversation piece, how will the championship-favourite Kings go against the rest of the NBL this season? Because every team has reasons to feel good about themselves.
Melbourne has recaptured two of its three key imports from its 2017-18 championship run with the confirmations Casper Ware and Josh Boone will be back for the title defence.
That is huge news.
Mitch McCarron, Alex Pledger and Daniel Trist bring a varied assortment of talents to Dean Vickerman's planning, Chris Goulding, David Barlow, Craig Moller also importantly back in the United picture.
Heading north to Cairns and new coach Mike Kelly will have a defensive mindset but will "unleash the Kraken" so his Taipans can get cracking at the offensive end.
Devon Hall is a big signing, the Orangemen looking far more threatening than early despatches are giving them credit.
Brisbane also substantially has retooled and present a playoff contender at last, Cam Bairstow the centrepiece of that puzzle.
No-one expects Adelaide to build on 2017-18, which will mark the third year in succession preseason pundits will dismiss the unit Joey Wright has put together.
With Matt Hodgson a Bullet now, the 36ers miss that big interior presence but they sure can run.
Hands up if you are ready to predict Perth will miss the playoffs for the first time since 1986?
Yeah. Not too many hands visible. League MVP Bryce Cotton (below) is back, so are many of the old faces, plus the "new" Damo and Knighty – Mitch Norton and Nick Kay.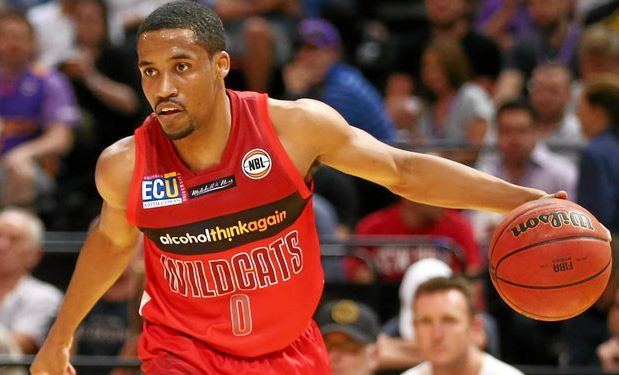 Across the Tasman, new coach Kevin Braswell believes former NBA forward Jerelle Benimon is the final piece of the Breakers' championship puzzle, with Corey Webster back and United championship duo Tai Wesley and Majok Majok into the lineup.
Illawarra Hawks also will not figure in too many pundits' preseason calculations but then, if we can get excited about Sydney suiting two MVPs in Randle and Lisch, why not the Hawks suiting two in Cedric Jackson and Brian Conklin?
They will have chips on their shoulders, as will Jordair Jett, who starred with Townsville Crocodiles a couple of years ago but was overlooked in Best Defensive Player voting.
United's decorated championship winner David Andersen also returns to where his NBL career began 20 years ago, while at the other end of his big league journey, playmaker Emmett Naar makes his debut.
At St Mary's as a senior, Naar was named to the First-team All-West Coast Conference, averaging 9.5 points and 7.9 assists per game while breaking the college's all-time assist record. You know. The one set by Matthew Dellavedova.
You're not excited? Of course you are, or you wouldn't have read this far. Here are the rosters, with still a few moves to come.

ADELAIDE 36ERS: Adris De Leon, Majok Deng, Adam Doyle, Anthony Drmic, Harry Froling, Daniel Johnson, Ramone Moore, Jack McVeigh, Nathan Sobey, Brendan Teys, Jacob Wiley. Coach: Joey Wright
BRISBANE BULLETS: Cameron Bairstow, Jason Cadee, Adam Gibson, Cameron Gliddon, Makoto Hiejima, Matt Hodgson, Stephen Holt, Will Magnay, Reuben Te Rangi, Mika Vukona. Coach: Andrej Lemanis (*Import spot to fill)
CAIRNS TAIPANS: Devon Hall, Nathan Jawai, Jarrod Kenny, Dexter Kernich-Drew, Kuany Kuany, Robert Loe, Alex Loughton, DJ Newbill, Melo Trimble, Lucas Walker, Mitch Young. Coach: Mike Kelly
ILLAWARRA HAWKS: David Andersen, Todd Blanchfield, Tim Coenraad, Brian Conklin, Daniel Grida, Cedric Jackson, Jordair Jett, Emmett Naar, AJ Ogilvy, Kevin White. Coach: Rob Beveridge
MELBOURNE UNITED: David Barlow, Josh Boone, Chris Goulding, Peter Hooley, Mitch McCarron, Craig Moller, Alex Pledger, Tohi Smith-Milner, Daniel Trist, Casper Ware. Coach: Dean Vickerman (*Import spot to fill)
NEW ZEALAND BREAKERS: Thomas Abercrombie, Jerelle Benimon, Finn Delany, Shea Ili, Majok Majok, Armani Moore, Jordan Ngatai, Patrick Richard, Corey Webster, Jarrad Weeks, Tai Wesley Coach: Kevin Braswell
PERTH WILDCATS: Angus Brandt, Bryce Cotton, Greg Hire, Tom Jervis, Nick Kay, Damian Martin, Mitch Norton, Clint Steindl, Rhys Vague, Jesse Wagstaff, Terrico White. Coach: Trevor Gleeson
SYDNEY KINGS: Kyle Adnam, Andrew Bogut, Brian Bowen, Deng Deng, Daniel Kickert, Kevin Lisch, Brad Newley, Dane Pineau, Jerome Randle, David Wear, Tom Wilson. Coach: Andrew Gaze (*Import spot vacant)