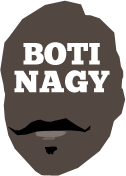 ---
Advertising opportunities available.
Please contact me.
---
NBL Semis: Who has the best trio?
Tweet
IT wasn't so long ago the debate was raging as to whether the Cairns Taipans' NBL imports Scott Machado, DJ Newbill and Cam Oliver were the greatest such trio of all time.
Tomorrow night in Perth when the Taipans play Game 1 in their best-of-three semi final series, the challenge for Mike Kelly's inexperienced playoff crew will be competing successfully with the Wildcats import trio of dual-league MVP Bryce Cotton, Larry Sengstock Medallist (as championship MVP) Terrico White and former NBA "big" Miles Plumlee.
Then Saturday, Sydney's Casper Ware, Jae'Sean Tate and Deshon Taylor match up against Melbourne's Melo Trimble, Shawn Long and Stanton Kidd.
For points production, Cairns' trio wins with Machado's 16.5, Newbill's 19.3 and Oliver's 17.2 points making 53ppg.
Perth's group is next with Cotton's 22.1, White's 16.6 and Plumlee's 10.0 total 48.7ppg.
Then it's the United guys, Trimble on 19.4, Long 18.1 and Kidd 10.1 for a points production of 47.6 per game.
Given Sydney also has naturalised Kevin Lisch, multiple Olympian Brad Newley, NBA champion Andrew Bogut, "Next Star" Didi Louzada, Xavier Cooks, Dan Kickert and Shaun Bruce, no surprise its trio averages the least with Ware on 19.7, Tate 16.4 and Taylor 6.6 for 42.7 ppg.
United leads the rebound count with 17.0rpg (Long 9.3, Kidd 4.2, Trimble 3.5) from Cairns and Perth on 16.0rpg apiece (Oliver 9.3, Machado 3.7, Newbill 3.0), (Plumlee 8.3, White 3.9, Cotton 3.8) and the Kings' 9.4 (Tate 5.8, Ware 2.5, Taylor 1.1).
And the Cairns guys win the assists count with 12.6 (Machado 8.2, Newbill 3.2, Oliver 1.2) by a long way from Sydney's 7.0 (Ware 3.9, Tate 2.1, Taylor 1.0), Perth's 6.5 (Cotton 3.7, White 2.0, Plumlee 0.8) and Melbourne's 6.3 (Trimble 4.8, Long 1.1, Kidd 0.4).
So yes, the statistical case remains very much that it's a slam dunk for Cairns as having the best import grouping in the semi finals.
WHAT difference will that make tomorrow night in Perth is up for debate but it is where the Orangemen enjoyed one of their two wins over the Wildcats this season. Cairns' awful finish to the regular season - two last round beltings by a total of 52 points - will challenge Coach of the Year and recently reappointed for two years, Mike Kelly. But there's been a habit of underestimating the Taipans all season and with award wins and time to refocus, Mirko Djeric, Majok Deng, Nate Jawai and Co will be ready to perform. Damian Martin pressuring the Cairns backcourt will cause issues and at home, it is hard to go past Perth. But don't expect a blow-out.
Round 3 (Oct.18) – Cairns 99 d Perth 76 at The Jungle
Round 8 (Nov.23) – Cairns 91 d Perth 84 at The Sssnakepit
Round 11 (Dec.12) – Perth 88 d Cairns 84 at The Sssnakepit
Cairns 2-1
* * *
MELBOURNE closed the regular season strongly to march into fourth place but taking out the Kings in Sydney in Game 1 looks a tall order. Casper Ware has revelled against his former club but recently United has worked out any path to a championship must go through Chris Goulding. Of course, that's where Kevin Lisch comes in, pitting his renowned defensive prowess against his fellow Rio Olympian. The Kings boast super futuristic offensive weaponry and it will fall to the entire Melbourne unit to get the job done at the defensive end, not just to Mitch McCarron. It is not hard to conceive United taking this upto their host. But it is hard to see it winning.
Round 5 (Nov.4) – Melbourne 107 d Sydney 104 at The UN
Round 9 (Dec.1) – Sydney 111 d Melbourne 101 at The Kingdome
Round 11 (Dec.14) – Sydney 104 d Melbourne 81 at The UN
Round 17 (Jan.26) Sydney 106 d Melbourne 88 at The Kingdome
Sydney 3-1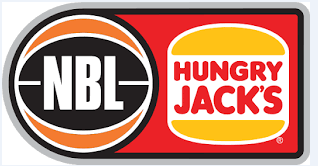 NBL SEMI FINALS
2 v 3:
PERTH WILDCATS v CAIRNS TAIPANS
Game 1: Friday, February 28 – RAC Arena, 9:30pm AEDT / 6:30pm local
Game 2: Sunday, March 1 – Cairns Convention Centre, 5pm AEDT / 4pm local
Game 3 (If Req): Thursday, March 5 - RAC Arena, 9:30pm AEDT / 6:30pm local
1 v 4:
SYDNEY KINGS v MELBOURNE UNITED
Game 1: Saturday, February 29 – Qudos Bank Arena, 7:30pm AEDT / 7:30pm local
Game 2: Monday, March 2 – Melbourne Arena, 7:30pm AEDT / 7:30pm local
Game 3 (If Req): Thursday, March 5 – Qudos Bank Arena, 7:30pm AEDT / 7:30pm local