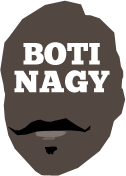 ---
Advertising opportunities available.
Please contact me.
---
NBL TOTW7: You can bend but not break them
Tweet

SYDNEY Kings win another thriller with a buzzer-beater involving Shaun Bruce, Perth finds a groove, Cairns flexes its muscles and New Zealand beats adversity and two contenders! There surely was no shortage of applicants for our NBL Team of the Week award in Round 7.
Sadly, we must dismiss the Kings' bid because for a team at home and in first place, to need a winning shot to beat Illawarra, the team in last place and down a few key men, leaves it shy of the requirements to be the stand-out Team of the Week. It was though the stand-out finish.
Had the Hawks won? Well, yes, as the last-placed team, that would have had plenty of cache. But they didn't, despite another memorable finish in this storied NSW rivalry.
Perth winning its second successive game - you wouldn't think that was a big deal in the past - was huge because, not coincidentally, Brady Manek again stepped up as Robin to Bryce Cotton's Batman. It was a solid win over South East but not ready yet for top dog honours.
Which leads us yet again to Cairns and New Zealand who, as @nblfacts has revealed, for the first time in NBL history have risen from being last season's last-two placed clubs to the top three after seven rounds of the next season.
The way Cairns went about dismantling Brisbane with that withering two-minute 14-point outburst to close the third quarter had to be seen to be believed.
DJ Hogg was huge all night and Keanu Pinder was a wizard in the last, scoring 15 of his 25 points in the period. His continued rise easily is the best individual story of the season.
So too the performances coach Adam Forde is drawing from players such as Bul Kuol and Ben Ayre.
But as fun and as engaging as the Taipans are, our Round 7 Team of the Week lands across the ditch with New Zealand.
In three days, the Breakers were subjected to 37 hours of travel, with three cancelled flights, six hours of delays and, after negotiating the JackJumpers in Tasmania, arriving home in Auckland at 3am, 13 hours before fronting Adelaide.
To first win in Launceston, where the officiating did neither side any favours but severely hampered NZ with a procession of early foul woes to key men, was testament to how strongly these guys believe in their new identity.
Bear in mind, for two years the Breakers hung in the NBL while being treated like travelling salesmen coveting the farmer's daughter. Two seasons with barely a home game due to COVID and no real home base, due to NBL.
Then their draw to start this season was horrific. But despite everything, the Breakers continue to defy the odds and as they put the finishing touches on another landmark win, this time over the 36ers, they made a statement everyone has to hear.
Coach Mody Maor had Cam Gliddon playing minimal minutes but hitting 2-of-2 triples. That was what he was hired to do. The imports are quality, William McDowell-White should be catching they eye of Boomers selectors, Izayah Le'afa and Tom Abercrombie consistent contributors.
Team of the Week for Round 7? Yes, it is the Breakers, and easily.
Sadly, we have a confirmed winner of the Team of the Weak as P!$$ this round too, with Brisbane blowing yet another opportunity to show it is a contender.
At home and with plenty of time to prepare for intrastate rival Cairns, this was a match which the Bullets could have used to build on twin wins over Illawarra and an escape in Tasmania.
Instead they only reinfirced what we feared - that beating the worst team in the league twice and then holding off the JackJumpers by two after the Ants jetted back from a win in Perth, were nothing to take too seriously.
When the game came down to the crunch, they either didn't know how or didn't want it enough which, frankly, was very weak. How weak? You know exactly how weak.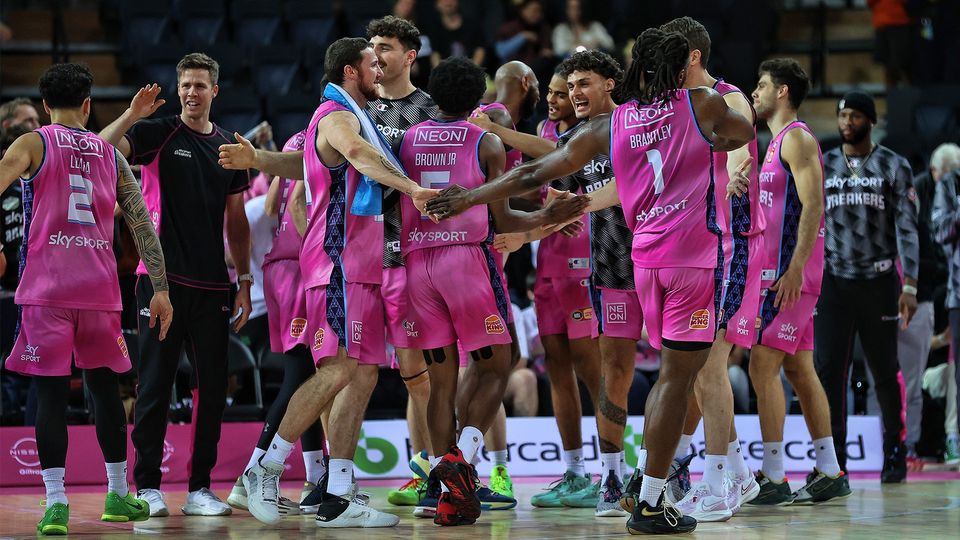 BASKETBALL ON THE INTERNET TEAM OF THE WEEK
Round 7 New Zealand Breakers
Round 6 Cairns Taipans
Round 5 New Zealand Breakers
Round 4 Tasmania JackJumpers
Round 3 Cairns Taipans
Round 2 Sydney Kings
Round 1 Cairns Taipans
BASKETBALL ON THE INTERNET TEAM OF THE WEAK AS P!$$
Round 7 Brisbane Bullets
Round 6 Not awarded
Round 5 Every Referee Crew Which Called a "Delay of Game" tech
Round 4 Perth Wildcats | Melbourne United
Round 3 NBL Games Review Panel
Round 2 South East Melbourne Phoenix
Round 1 Not awarded