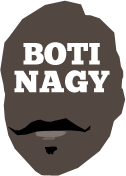 ---
Advertising opportunities available.
Please contact me.
---
Hawks keep Final Four door ajar
Tweet
NEW Zealand's loss to Perth coupled with Illawarra's win tonight over Cairns keeps alive the Hawks' chances of a return to the post-season after reaching last year's Grand Final Series.
Much will be determined next round where the Hawks (10-12, 5th) will play the Breakers (13-9, 4th) twice, home and away.
They also will meet for the final time in Auckland in Round 19, Illawarra winning their initial encounter in Wollongong 90-79 in Round 14.
Basically, that series should decide which of them join Melbourne, Adelaide and Perth in the semi finals.
Cairns formally bowed out of any calculations beyond "spoilers" after losing 78-88 tonight, but in truth, their 14th loss of the season, in Melbourne earlier in the week, left the Taipans zero margin for error.
The Hawks were soaring at The Sandpit and with the game falling out of reach, Cairns loosened up and suddenly produced a dramatic late run.
Cam Gliddon's 3-pointer with 1:19 left trimmed the deficit to single digits after Illawarra had led by as many as 22.
Then a steal and Jarrad Weeks strokes a triple to slash it back to 76-82 with 1:09 left!
With 48 seconds, Delvon Johnson fouled Mitch McCarron on a tough three, Illawarra holding an 84-76 buffer. McCarron stroked two of them, bringing it back to a two-shot difference.
But the Hawks won it from the stripe from there, Cairns forced to foul and jack up prayers.
* * *
WHEN Brisbane ended its 7-loss streak by crunching Adelaide's 7-win streak 95-90 yesterday, then Perth found its missing moxy to munch on the Breakers 90-73, they set up an epic battle for second place this week.
The 36ers (15-9) are away to Perth (14-9) on Friday, before hosting the Wildcats on Sunday.
Isn't a week a long time in sports?
Last week, while Adelaide twice was trouncing Illawarra and Perth twice was being force-fed humble pie by Sydney, you'd have bet money on the 36ers. Now, maybe only Monopoly money.
Sydney fought hard to get its deficit against Melbourne today back to six but blew a couple of chances to cut it to four and United simply stepped on the pedal.
Melbourne (16-7) will take the regular season championship now, so Perth and Adelaide are battling for second and homecourt in the semis, most likely against each other.
* * *
TO say the elevation of CJ Bruton onto Sydney Kings' Wall of Legends long was overdue is to state the bleeding obvious.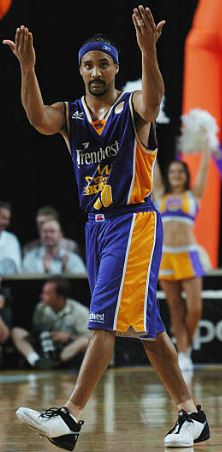 Bruton was the key playmaker in the second two of the Kings' threepeat championship run but in his customary laconic manner, for CJ it's better late than never, man, as far as being elevated goes.
Recruited from Canberra to fill the Kings' playmaking void after Sydney's 2002-03 championship success, Bruton became synonymous with the club's most successful period.
The Hall of Fame bound guard delivered 16.5ppg, 3.7apg, 3.5rpg and 1.4spg in 2003-04, leading Sydney's sweep of Brisbane Bullets in the semis - he later would win a third championship with the Bullets - and its 3-2 Grand Final success over derby rival West Sydney.
CJ opened Game 1 with 35 points, including a championship series record nine 3-pointers before the Kings clinched what Sydney historian Matt McQuade believes was "the greatest NBL playoff series of all time".
Kings coach Andrew Gaze, the NBL's most successful individual player with seven league MVPs - Bruton has six championships - was glowing in his praise for Bruton's contribution to Sydney, the game and the league.
"CJ has been a very significant part of the history of the Sydney Kings and thoroughly deserved the recognition he got today," Gaze said.
"He's been a champion, he guided the team to two NBL titles, and was a very, very important part of the Kings in that phase where it was really 'Kings time'.
"With Brian (Goorjian) coaching them and the work that he was doing. And not only do we look at him as a King for what he did for this team, but what he's done for a variety of different teams throughout the competition.
"And not just him. He inherited some spectacular DNA coming from his dad, with Cal - who's an icon of Australian basketball and not just on the floor but the way he promoted and talked up the game during the late 70s and early 80s.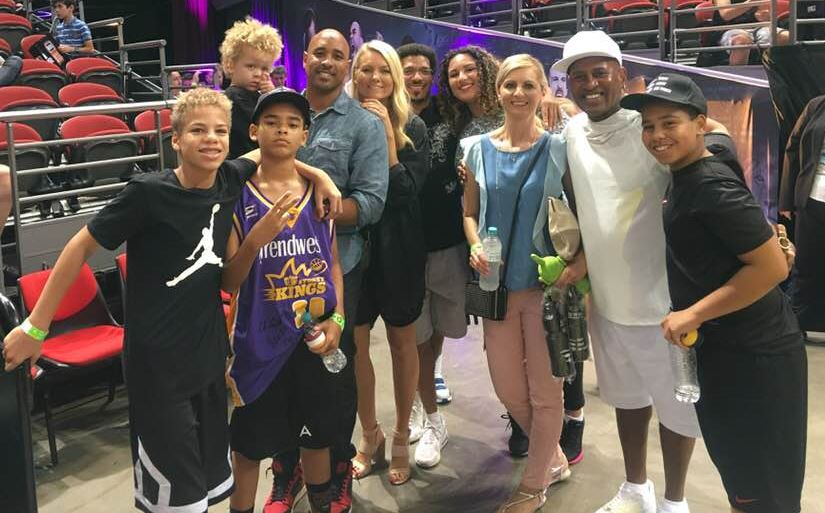 "And then, to produce a son like CJ that conducted himself in a manner where it was all class, represented Australia at an Olympic Games.
"We're proud at the Sydney Kings to be able to hang a banner in his honour because of not just the work he's done for the Sydney Kings but what he's done for the sport over many, many years."
Gaze suggested a little headshot of Cal somewhere on the banner would not have gone astray.
He also was effusive in his praise for fellow Kings "elevatee" and longtime basketball administrator, Lorraine Landon who he said was worth more than a banner, but a statue "because she's had an impact beyond anything that's reasonable."
* * *
SOME history was omitted by NBL general manager Jeremy Loeliger during this week's launch of the league and Basketball Australia's exciting joint venture, 3X3 Hustle.
"We're here with Basketball Australia to announce a groundbreaking initiative for the sport in Australia," he said at the Federation Square launch in Melbourne.
"We're delighted to be launching the first national pathway for 3-on-3 basketball in Australia, the 3-on-3 Hustle."
Not 100 per cent sure what that second comment means. If 3X3 Hustle means direct opportunities to rep Australia, via the BA partnership, then OK.
But Townsville last year represented Australia at a FIBA World Tour event in Mongolia after it won the CLB3X3's national summer series in Melbourne.
And CLB has been running FIBA-endorsed 3X3 events of the type Hustle now will run, since Anzac Day, 2016. That's currently a total of 44 3X3 events nationwide, or, what could be viewed as truly groundbreaking.
* * *
THE debate about whether United's Casper Ware should have worn the retired #21 of Melbourne Tigers' champion Lanard Copeland with his team wearing a former Tigers' strip for heritage month seems much ado about precious little to me.
Fact is, Ware wears #21 for UNITED and it was UNITED wearing the heritage uniform of the Tigers. Now if the club was STILL Melbourne TIGERS and Ware was wearing #21, then there's a case to answer.
But, as Tigers fans always are quick to tell you, United isn't Tigers. Well if that's the case, then Ware wearing #21 is NOT disrespectful to Copeland in any way. Come on Tigers people. You can't have it both ways.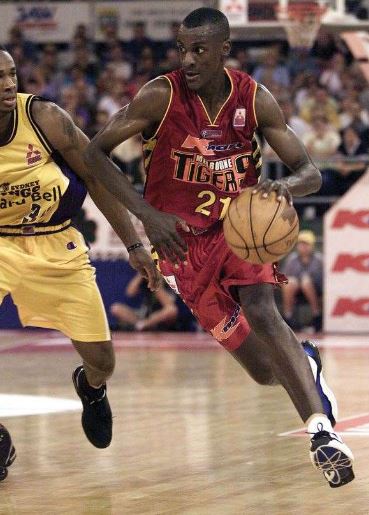 LANARD COPING: Lanard Copeland in action for Tigers. He never played for United...
* * *
WELCOME back Mitch Norton. The livewire Hawks guard, out for nine weeks with a fractured thumb, re-entered the NBL and the game against Cairns today and opened with a nice back cut and quick layup after just three seconds!
Mitch was in the Boomers squad revealed last week by Andrej Lemanis, alongside Mitch Creek and Mitch McCarron. Lemanis' Bullets' forward, Mitch Young, wants to know where he went wrong.
* * *
SIXERS coach Joey Wright wasn't mincing words at the sideline with referee Toni Caldwell during the second half of Adelaide's road loss in Brisbane.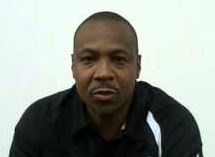 Joey was noting a marked difference in the officiating after the halftime break. Adelaide had four fouls to the interval, Brisbane 13.
(You could put that down to the 36ers' relentless assault on the basket or to the more popular local observation: "How can that be? We're getting screwed.")
Suffice to say, the second half foul count was markedly different. It was 13 on Adelaide, seven on the Bullets. What changed?
You see? This is why there's lingering suspicions in the city of churches about the league and how it views the 36ers. Conspiracy theories abound.
For example, a week ago, Illawarra's Cody Ellis slapped 36ers guard (and occasional pest) Nathan Sobey.
Slapped him.
Was there any GRP follow up? (You know the answer.)
If that's Terrance Ferguson, that's a two-game ban, down to one for an early plea.
* * *
BIGGEST WINNERS/LOSERS
ANY time you end a losing streak, be it three, four or even more, it's cause for celebration. That's what makes Brisbane this round's biggest winner, having scored the prized scalp of in-form (7-win streak) Adelaide, coming back from a double-digit deficit and not blowing the end-game.
THEY went down fighting but they went down nonetheless, and twice. Thus ends the playoff dreams of the Cairns Taipans, a favourite team of battlers everywhere but one unable to beat either Melbourne or Illawarra, falling out of calculations, except as the round's biggest loser.
* * *
NBL ROUND 16
MELBOURNE UNITED 79 (Ware 24, Boone 13, Wesley 12, Goulding 11; Boone 9 rebs; Goulding 6 assts) d CAIRNS TAIPANS 68 (McCarron 16, Loughton 11; Egwu 12 rebs; Egwu 4 assts) at The UN, Hisense Arena.
BRISBANE BULLETS 95 (Buford 24, Trice 15, Te Rangi 12, Young 11; Te Rangi, Trice 6 rebs; Trice 8 assts) d ADELAIDE 36ERS 90 (Johnson 25, Moore 18, Shorter 17; Childress 8 rebs; Moore 10 assts) at The Armoury, Brisbane Convention and Exhibition Centre.
PERTH WILDCATS 90 (Cotton 27, Brandt 16, Wagstaff, Tokoto 14; Cotton 6 rebs; Tokoto 5 assts) d NEW ZEALAND BREAKERS 73 (Pledger, Christmas, Sosa 10; Vukona 7 rebs; Sosa 7 assts) at The Jungle, Perth Arena.
MELBOURNE UNITED 93 (Boone 22, Goulding 21, Ware 20; Boone 13 rebs; Ware 4 assts) d SYDNEY KINGS 76 (Blanchfield 18, Randle 16, Newley 13, Ellis 10; Ellis 9 rebs; Randle 7 assts) at The Kingdome, Qudos Bank Arena.
ILLAWARRA HAWKS 88 (Clarke 20, Kay 17, Conger 12; Ogilvy 7 rebs; Ogilvy 4 assts) d CAIRNS TAIPANS 78 (Loughton 16, Gliddon 13, McCarron 12, Weeks 11; McCarron 6 rebs; Gliddon 8 assts) at The Sandpit, WIN Entertainment Centre, Wollongong.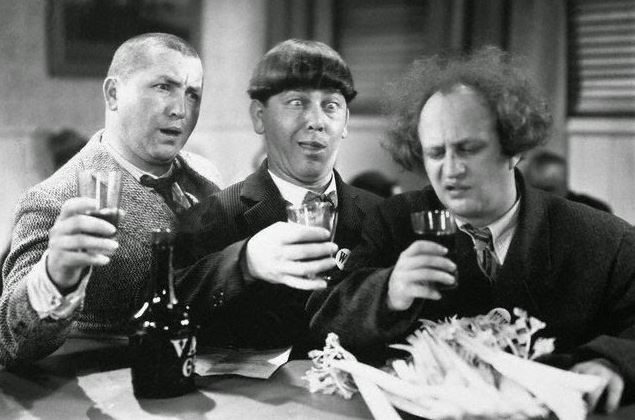 THE feeling you get when you revisit your tips for this round...