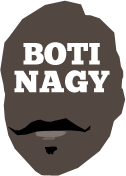 ---
Advertising opportunities available.
Please contact me.
---
NBL19 Wrap #1: Living up to the hype
Tweet
FOUR overtimes, 6-of-7 road winners and a record attendance – among other records. Yes, Round 1 of the NBL Season lived up to all we expected of it.
First came the meltdown in Auckland where NZ Breakers looked comfortable with a double-digit lead before Mika Vukona came in and sparked Brisbane.
Cam Gliddon also found the hot hand for a career-high 29 points as the Bullets hit a club record 13 threes. Gliddon's 29 also was the highest score for any player making his Bullets debut, beating Travis Trice's 27 last year and Steve Woodberry's 27 in 1996.
It certainly was NOT what the Breakers anticipated, outscored 18-2 in the run to the finish line.
In Adelaide, Perth's gameplan and the 36ers' major defensive lapses – Nick Kay going coast-to-coast to end the third quarter by putting the Wildcats a point up – were critical.
Bryce Cotton (below) unleashed his best in the final quarter after Perth trailed by four, his 3-pointer at 86-82 up to make the buffer seven points a killer.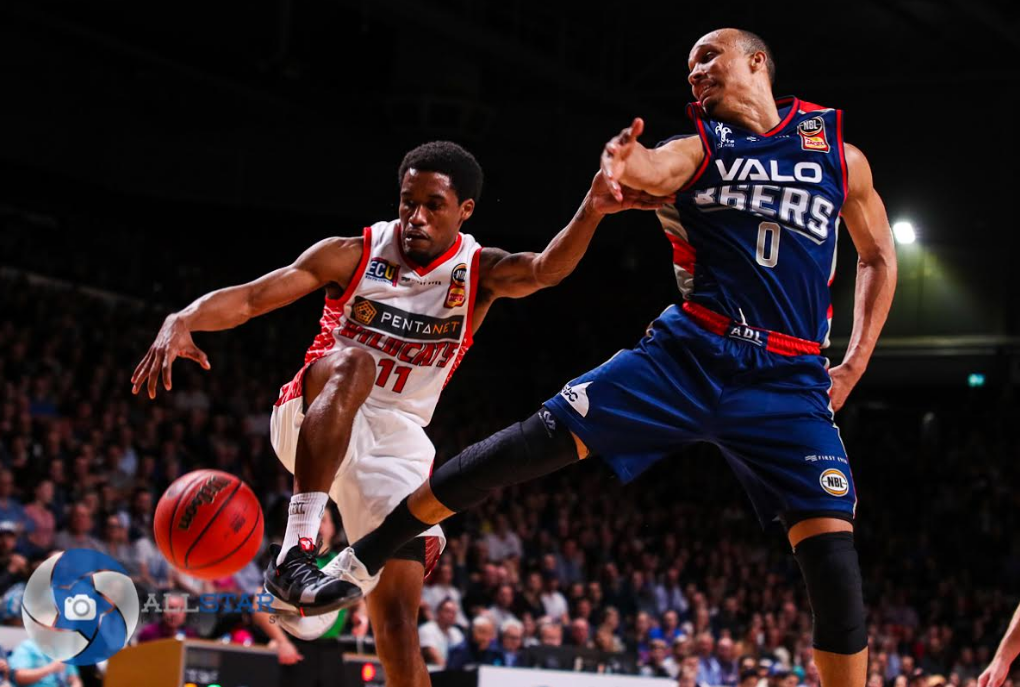 The Wildcats' zone also slowed down the Sixers whose ball movement was poor and reliance on Daniel Johnson huge.
What more can be said of the 4OT extravaganza at The Sandpit where Melbourne finally prevailed 123-122 over Illawarra on a match-winning Mitch McCarron three-point play?
This game was a thing of beauty for spectators – maybe notsomuch for the respective coaches - with massive shots by Chris Goulding, Brian Conklin, Todd Blanchfield, Jordair Jett and finally McCarron before the two-hour, 50-minute marathon crossed the line into legend.
An attendance mark just pocket-change shy of 11,000 saw Sydney give a great account of itself until the final six minutes at Qudos Bank Arena, the Adelaide 36ers running over the top of them in no uncertain manner.
Andrew Bogut, with 10 first-quarter rebounds, looked on course to set a new record but it was 36ers captain Daniel Johnson who enjoyed the 20th occasion in his NBL career that he's paired 20 points and 10 boards.
Nathan Sobey's 20-point haul also was a first for him in terms of consecutive 20-point games, Jerome Randle on fire for the Kings but Jacob Wiley and Anthony Drmic steering the Sixers to their 10th straight win over Sydney.
Adelaide's three turnovers is the second-best in club history and best since it had two against Geelong in 1983, Kings coach Andrew Gaze wearing some of the blame for the home loss, aware many would be pleased Sydney stumbled.
"(I'm) just happy to get the win," 36ers coach Joey Wright (below) said. "I don't know if it was crucial to get the win – it was important for us to come out and play with more intensity than we did in the first game.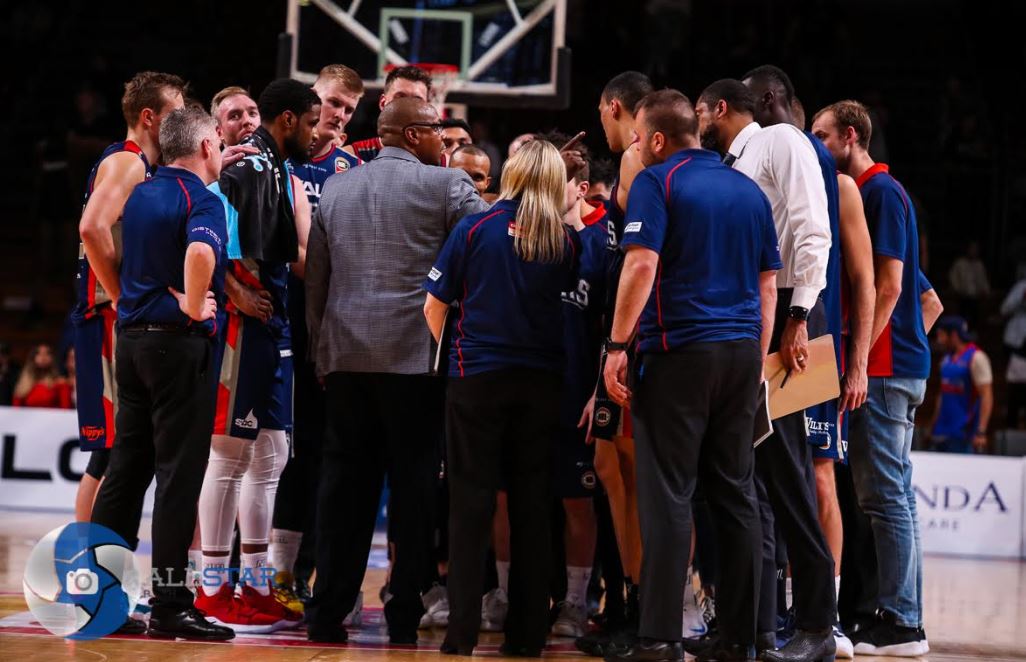 "That's what we're trying to do. Whether you get a win out of it is irrelevant.
"It's great to get the win but we wanted to come out and play harder. We all felt, all of us – even me from the bench, them from the floor – we all felt like we didn't have enough intensity so we wanted to come out and try and do a better job."
On to Brisbane where more records fell, Melo Trimble's 32-point debut the most by any Taipan in his first game for the club, smashing the 23-point marks set by star Cairns import playmakers Scottie Wilbekin in 2015 and Jamar Wilson in 2012 when they scored 23 apiece.
Trimble's 14 made free throws also was the best return from the stripe in a debut since Butch Hays had 18 for Adelaide in 1991 and Calvin Talford dropped 15 for Hobart in 1994.
It was a great night too for Cairns coach Mike Kelly, becoming only the second coach in NBL history to win on the road in their debut by 18 or more points, joining Geelong's Tim Kaiser who beat the Wildcats in Perth in 1982 by 31.
After the 2017-18 championship banner was unfurled, a key player in that success, Tai Wesley, immediately made Melbourne regret it had lost him to New Zealand when he led the Breakers to a tidy road win – the sixth straight for the round, another record.
It's no wonder 48,820 fans watched Round 1 - breaking the previous record of 48,007 set in 1995 - with the third highest attendance for a round since the NBL tipped off to family and friends in 1979.
Clearly, United hit the wall after its four-overtime escape from Illawarra and the Guys from the Gong struck out even earlier in Perth, where Wildcats captain Damian Martin created history with nine assists - the most by any player with no field goal attempts.
Damo always has been the master of influencing games without unduly troubling the scoretable officials but today he broke a long-standing record set by Melbourne Tigers' Warrick Giddey in 1996 and duplicated by Sydney's Mark Dickel in 2011 when they dished eight assists without taking a shot.
Already looking out on their feet, the Hawks weren't helped by AJ Ogilvy apparently injuring an ankle - seriously, it didn't look like much at all – and Cedric Jackson again playing like the Melbourne United version of himself, instead of the NZ Breakers blueprint.

NBL Round 1 Results
BRISBANE BULLETS 86 (Gliddon 29, Bairstow 14, Gee 13, Holt 12; Gliddon, Gee 6 rebs; Cadee 5 assts) d NEW ZEALAND BREAKERS 73 (Webster 23, Wesley 12, Long 10; Long 7 rebs; Richards, Ili 3 assts) at the Wipe-Out, Spark Arena, Auckland.
PERTH WILDCATS 99 (Cotton 22, White 20, Kay 18, Jervis 12; Kay 8 rebs; Cotton 5 assts) d ADELAIDE 36ERS 91 (Johnson 23, Sobey 20, Wiley 13, DeLeon 11; Johnson 10 rebs; Sobey 6 assts) at The Fortress, Titanium Security Arena, Adelaide.
MELBOURNE UNITED 123 (Boone 24, Goulding 23, Kennedy 21, Ware 15, McCarron 13, Barlow 11; Boone 13 rebs; Ware 7 assts) d ILLAWARRA HAWKS 122 (Blanchfield 26, Conklin 17, Jett 16, Coenraad, Ogilvy 15, Andersen 11; Ogilvy 21 rebs; Jackson, Blanchfield, Jett 4 assts) in Quadruple Overtime at The Sandpit, WIN Entertainment Centre, Wollongong.
ADELAIDE 36ERS 94 (Johnson 22, Sobey 21, Drmic 14, Wiley 10; Wiley, Johnson 10 rebs; Moore, Sobey 4 assts) d SYDNEY KINGS 83 (Randle 28, Kickert 14, Bowen 13; Bogut 15 rebs; Randle 7 assts) at The Kingdome, Qudos Bank Arena, Sydney.
CAIRNS TAIPANS 88 (Trimble 32, Newbill 16, Loe 14, Jawai 13; Newbill 10 rebs; Hall 6 assts) d BRISBANE BULLETS 70 (Te Rangi 18, Gliddon 11, Cadee 10; Gee 10 rebs; Cadee 7 assts) at The Armoury, Brisbane Convention Centre.
NEW ZEALAND BREAKERS 88 (Wesley 25, Abercrombie 16, Richard 15; Long 7 rebs; Richard 3 assts) d MELBOURNE UNITED 81 (Goulding 22, Barlow 15, McCarron 14, Pledger 10; McCarron 8 rebs; McCarron, Hooley 3 assts) at The UN, Hisense Arena, Melbourne.
PERTH WILDCATS 101 (White 20, Cotton 15, Kay 14, Norton 12, Brandt 11; Jervis 7 rebs; Martin 9 assts) d ILLAWARRA HAWKS 61 (Conklin 17, Jett 13, Coenraad 10; Coenraad 8 rebs; Ogilvy 4 assts) at The Jungle, Perth Arena.