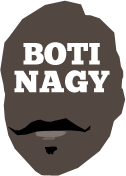 ---
Advertising opportunities available.
Please contact me.
---
NBL19 Wrap #2: Kings, Hawks break ice
Tweet
SYDNEY stepped into the spotlight with a strong performance in New Zealand, Illawarra broke a Cairns duck and there's nothing surer than Adelaide's Anthony Drmic being cited by the NBL Games Review Panel.
Despite Chris Goulding's childish and churlish post-game behaviour when he petulantly refused to shake Drmic's hand, the "incident" was nothing more than a couple of guys scrapping for a loose ball, Drmic ripping it from another United player and in that momentum, connecting with Goulding's head and eye.
Shown in all its chaos and in actual real time, it was 100 percent an accident.
But GRP man Sean Gottliebsen is sure to be all over it, especially after it was shown in slow motion from a reverse angle repeatedly on TV which made it look much worse than it was.
But hey, it's Adelaide so you can bet your house-and-land package the GRP will be frothing at the remote for the chance to issue a fine and/or ban.
Instead, the NBL should be examining how it was possible for DJ Kennedy to pass the ball to Casper Ware INTO THE BACKCOURT with 4.5 seconds remaining.
Kennedy wasn't even inbounding from the halfcourt line but clearly in Melbourne's frontcourt.
That's a passing-back violation, as old-timers used to call it. So it should have been 4.5 seconds to play and Adelaide in possession.
But no, that one will pass through to the keeper.
Drmic? He'll get cited.
* * *
THE naysayers had to pull their heads in at last as Sydney gave the Breakers a hefty touch-up in Auckland.
Let's recap. Sydney had lost twice but to ONE opponent, an Adelaide team which appears to have its measure to some extent. (Even though Friday night's game was an absolute classic and could have gone either way.)
So against its second opponent of the year, it records a 23-point win and in that opponent's lounge-room.
Apparently Kevin Lisch isn't too old, Andrew Gaze learnt to coach during the flight across the Tasman and even David Wear found the shot he has been missing all season. And preseason.
If you've been quick to write off the Kings, like most new-look lineups, it's clear they needed time to acclimatise to one another.
They may not be completely over the hump yet, but when they are, be afraid. Be very afraid.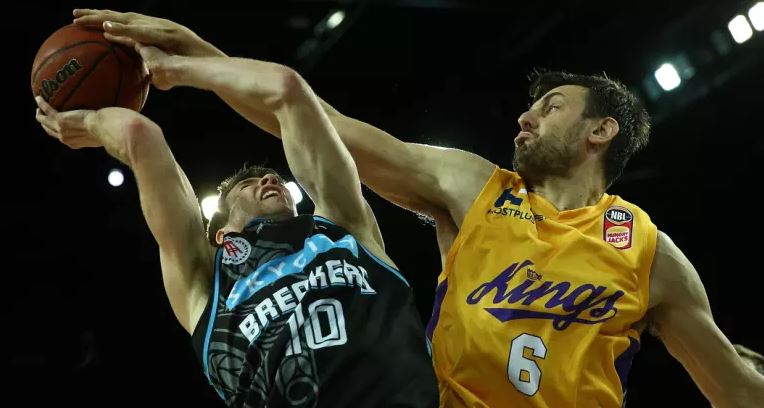 * * *
DOWN AJ Ogilvy (ankle) and captain Kevin White (back), Illawarra in Cairns showed all the heart and soul for which Hawks teams and Rob Beveridge-coached outfits are renowned.
They lost Brian Conklin in the third quarter to a right ankle injury which looked severe and of the type that might not only keep another player from returning to this game, but out for a few more to come.
Nope.
Restrapped, he must've taken a painkiller because he was back before the third period ended, Illawarra firing behind a career-game from Todd Blanchfield and with significant energy from Jordair Jett.
Cedric Jackson looked as if he belonged too as Cairns struggled to find anyone to play with any defensive urgency against a Hawks team locked in on breaking the ice.
It was Cairns' first season-opening home loss in 17 years and in front of its all-time biggest opening-match crowd of 5,000-plus.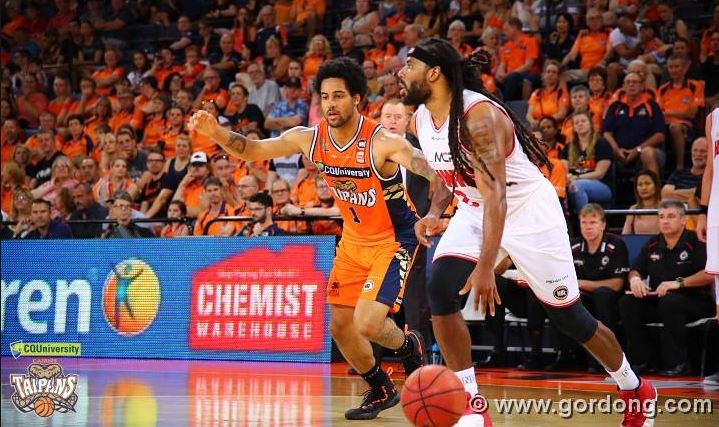 * * *
ROUND 2 started with one of the highest-standard NBL games of recent memory as Adelaide and Sydney went toe-to-toe, the Kings in it right until the final minute.
This was no loss to lament and came as Adris DeLeon became only the fourth 36er in history to stick six 3-pointers with six assists and no turnovers, joining Darryl Pearce (1984), Mike McKay (1991 and 1993) and John Rillie (1996) in achieving the feat.
* * *
IN Perth, the Wildcats took care of business against a feeble Brisbane which bore no resemblance to the outfit which beat the Breakers in NZ and looked far more like the team bound for a third straight season in the bomb shelter.
Matt Hodgson looked as if he'd forgotten how to play, Cam Gliddon and Jason Cadee did little of consequence and Cam Bairstow largely was wasted. The frustration on captain Adam Gibson was palpable.
And Perth just did what it does - taking care of business, Damian Martin getting among the scorers.
* * *
ANDREW Bogut putting the ball behind his back on a layup, nifty pieces of play everywhere from the Kings reduced New Zealand back to battler status
IN Melbourne, David Barlow's 3-pointer from the corner broke a 72-72 deadlock against Adelaide, consigning the 36ers to their first road loss of the season.
* * *
NBL19 Wrap #2:
ADELAIDE 36ERS 106 (DeLeon 21, Johnson 20, Sobey 18, Teys 14, Wiley 11; Johnson 9 rebs; Sobey 7 assts) d SYDNEY KINGS 101 (Newley 23, Randle 17, Bogut 16, Lisch, Kickert 15; Bogut 11 rebs; Lisch 9 assts) at The Fortress, Titanium Security Arena.
PERTH WILDCATS 88 (Cotton 28, Kay 16, Martin 12; Kay 10 rebs; Martin 5 assts) d BRISBANE BULLETS 73 (Gliddon 13, Te Rangi 11, Bairstow 9; Gliddon 8 rebs; Vukona, Gibson, Cadee 4 assts) at The Jungle, RAC Arena.
SYDNEY KINGS 101 (Lisch 19, Adnam, Wear, Randle 15, Bogut 13; Bogut 8 rebs; Adnam 6 assts) d NEW ZEALAND BREAKERS 78 (Wesley 22, Long 17, Abercrombie 9; Long 10 rebs; Ili 5 assts) at The Wipeout, Spark Arena.
MELBOURNE UNITED 75 (Boone, Barlow 15, Kennedy 14; Boone 16 rebs; Barlow 6 assts) d ADELAIDE 36ERS 72 (Sobey 19, Wiley 13, Johnson 12, Drmic 11; Wiley 8 rebs; Sobey 6 assts) at The UN, Hisense Arena.
ILLAWARRA HAWKS 104 (Blanchfield 32, Jett 22, Conklin 21, Jackson 12; Coenraad 7 rebs; Jett 6 assts) d CAIRNS TAIPANS 93 (Trimble 28, Newbill 22, Loe 9; Young 7 rebs; Newbill 7 assts) at The Orange Grove, Cairns Convention Centre.