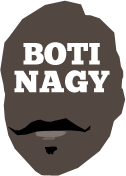 ---
Advertising opportunities available.
Please contact me.
---
NBL19 Wrap #5: Payback is a bitch
Tweet
BRISBANE escaped Adelaide in Round 4 on a match-winning 3-pointer from Cam Gliddon but in Round 5, it took the bullet - TWICE! - on last-shot reversals.
Payback is a bitch, isn't it?
Guessing those who can execute a winning play still don't always have the answers for similar circumstances although, to be fair, Tom Abercrombie's match-winner today for New Zealand came off a chaotic Breakers last play.
That one was a case of "Ssh, it happens."
But in Perth? Wow. That was as serious a defensive bungle as Adelaide made only days earlier.
In Adelaide, everyone in Titanium Security Arena knew Gliddon, with 27 points at the time, was going to get the ball for the last shot with scores tied 90-90.
The 36ers still bought the Bullets' fakeout and Gliddon got the winner off.
Fast-forward to Perth and at 87-87, everyone in the building knew Bryce Cotton, with 34 points at the time, was getting the ball for the last shot.
The Bullets still let him receive the ball, Adam Gibson went under the screen - UNDER THE SCREEN - and Cotton was isolated against Cam Bairstow. Stepback 3-point swish = money.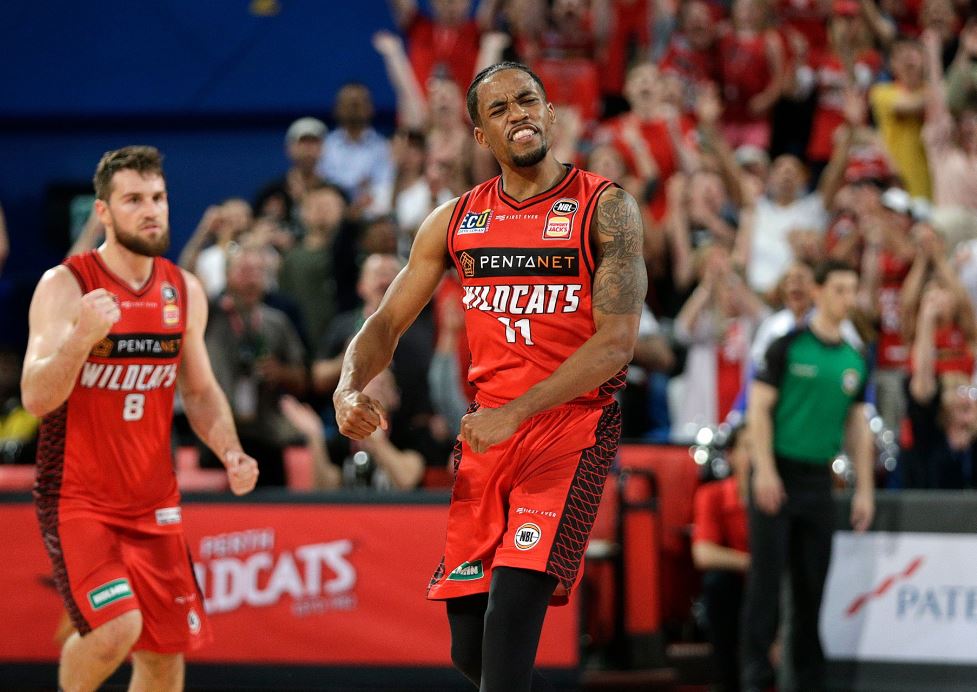 Why Gibbo didn't go over the screen and double Cotton with Bairstow to force him to pass, is a mystery but we all saw what happened.
New Zealand's play was more chaotic, given the ball in its frontcourt with 14.9 seconds left, the Breakers trailing 83-84.
Abercrombie handled it a second time in that same frantic offence when it was kicked to him on the wing and he let fly. It was never going to miss.
The debates rages why Brisbane only had 0.3 of a second for its final shot but there you go. Another classic clash, another classic finale.
Who isn't loving NBL 2018-19?
* * *
DAVID Andersen wound back the clock with a timeless performance, leading Illawarra Hawks to an 87-81 home win over defending champion Melbourne United.
Hampered by the absence of injured captain Chris Goulding and foul woes for DJ Kennedy – he copped a couple of "really??" ones this time out - United had to dig deep as the Hawks pulled 15 points clear.
Casper Ware and Mitch McCarron led a fightback before Andersen (18 points, 7-of-10 shooting, 2-of-3 threes) and his earlier running mate Tim Coenraad steered Illawarra to safety.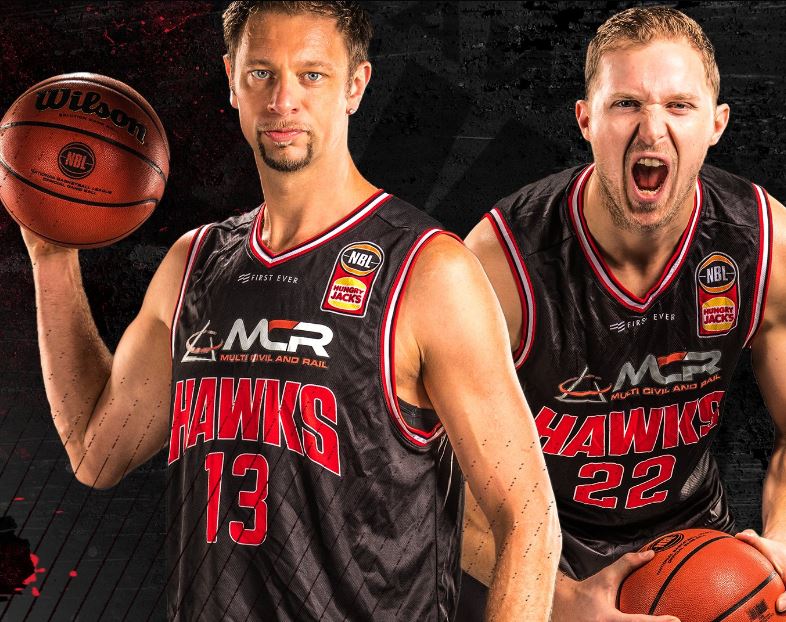 TAG TEAM: David Andersen and Tim Coenraad were key scorers in Illawarra beating United.
* * *
PATRICK Richard had 21 points on 8-of-9 shooting, 3-of-4 threes, and evergreen Corey Webster with 25 at 63 percent with 5-of-8 triples, blew Cairns out of Auckland.
Leading by 32, Kevin Braswell had the luxury of clearing his bench, the Taipans struggling for answers at either end.
Kuany Kuany came off the bench for 10 points on 5-of-5 shooting and six rebounds in 13 minutes to suggest a way forward for the Orange.
* * *
DOWN captain Damian Martin and import Terrico White pre-game against Brisbane, Perth suffered a further blow when it lost Angus Brandt in-game to another ankle injury.
The door certainly was ajar for Brisbane to sneak this road win. Instead, the Bullets smacked themselves in the eye and the Wildcats showed it's never about who is missing but always about who is there.
* * *
WHILE Adris DeLeon showed his quality in playing out his final NBL game knowing it would make no difference to his status as the second import released this season, Sydney was busy exposing Adelaide's defensive ineptitude.
The Kings' 1-2-3 punch of Jerome Randle-Kevin Lisch-Brad Newley went off for 69 points alone, Newley with his highest score in his hometown since joining Sydney.
The Kings set the tone early while Adelaide played hero-ball offence and paid the price. As had DeLeon (below). He was and is, all class.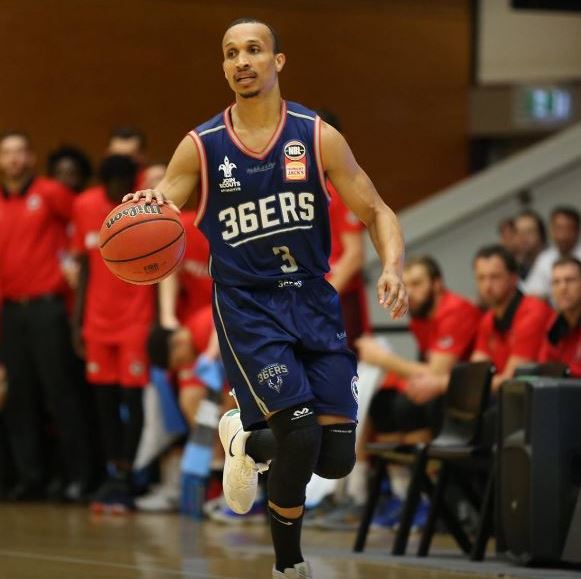 * * *
OUT of the blocks early and utilising Nate Jawai, Cairns jumped United in Melbourne to lead by as many as 12 points.
But Casper Ware was having none of it. The star United playmaker went off for 34 points at 57 percent, with six assists, aided and abetted by Mitch McCarron's 16-point, nine-rebound haul.
Devon Hall found some of his missing shooting touch, to little avail, DJ Kennedy also huge in key moments as Melbourne peeled off the game's final eight points to go from 79-80 to 87-80.
* * *
CEDRIC was back on the road to being "the Entertainer" but as Hawks coach Rob Beveridge warned his team to never underestimate a wounded Wildcat, his words proved prophetic.
Perth came out ready to play, despite being down three starters and again showed the Wildcats are for real.
It was a noisy "homecoming" for Nick Kay and Mitch Norton but Perth opened with a 36-point first quarter, Clint Steindl on fire and the Hawks again were playing catch-up.
And they never quite did.
* * *
ANYONE with any doubt New Zealand cannot win the championship only had to see how it dismantled Brisbane in the first half today.
Finn Delany's dunk made it a 49-26 lead in the second quarter but to their credit, the Bullets steadily reined in the Breakers.
Adam Gibson's ice-cool free throws gave Brisbane the lead 84-83 with that fateful 14.9 seconds to play. And we all know what happened...
* * *
NBL Round 5 Results
ILLAWARRA HAWKS 87 (Andersen 18, Conklin 15, Coenraad 14, Blanchfield 10; Conklin 8 rebs; Naar, Jett 4 assts) d MELBOURNE UNITED 81 (McCarron, Ware 18, Boone 17, Kennedy 11; Boone 8 rebs; Boone 6 assts) at The Sandpit, WIN Entertainment Centre.
NEW ZEALAND BREAKERS 104 (Webster 25, Richard 21, Long 11, Majok 10; Long 8 rebs; Wesley 5 assts) d CAIRNS TAIPANS 81 (Trimble 23, Newbill 11, Loe 9; Kuany, Loe 6 rebs; Trimble 3 assts) at The Wipeout, Spark Arena.
PERTH WILDCATS 90 (Cotton 37, Norton 15, Kay 12; Kay 14 rebs; 4 with 3 assts) d BRISBANE BULLETS 87 (Hodgson, Patterson 13, Te Rangi, Holt, Cadee, Bairstow 11; Bairstow 6 rebs; Patterson 4 assts) at The Jungle, RAC Arena.
SYDNEY KINGS 93 (Newley 26, Randle 23, Lisch 20; Bogut 13 rebs; Randle 5 assts) d ADELAIDE 36ERS 81 (Froling 23, Johnson 14, DeLeon 11, Sobey 10; Johnson 8 rebs; DeLeon 6 assts) at The Fortress, Titanium Security Arena.
MELBOURNE UNITED 87 (Ware 34, McCarron 16, Kennedy 10; McCarron 9 rebs; Ware 6 assts) d CAIRNS TAIPANS 80 (Trimble 19, Jawai 17, Newbill 13, Hall 12; Jawai 10 rebs; Kenny, Trimble 4 assts) at The UN, Hisense Arena.
PERTH WILDCATS 90 (Cotton 19, Steindl, Kay 18, Wagstaff 15, Norton 10; Jervis 11 rebs; Norton 4 assts) d ILLAWARRA HAWKS 81 (Blanchfield, Jackson 16, Andersen 12, Jett 10; Blanchfield 9 rebs; Naar 5 assts) at The Sandpit, WIN Entertainment Centre.
NEW ZEALAND BREAKERS 85 (Richard 21, Abercrombie 15, Long, Ili, Wesley 10; Richard 6 rebs; Ili 6 assts) d BRISBANE BULLETS 84 (Gibson 17, Te Rangi, Gliddon 14, Patterson 11; Bairstow 9 rebs; Patterson 5 assts) at The Armoury, Brisbane Convention Centre.