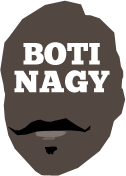 ---
Advertising opportunities available.
Please contact me.
---
NBL19 Wrap #7: Whistleblowing
Tweet
HONESTLY. What can you say about that? Sadly, the focus from Round 7 of the NBL will not be on more spectacular and out-of-your-seat action but on officials who made farces of several games and impacted the result of a few, too.
There have been many (many) times throughout the 40-odd (some, very odd indeed) years of NBL basketball where players, coaches, fans and yes, even administrators, have scratched their heads in dismay at the refereeing.
Yes, those employed by the league will be quick to call out so-called "referee bashing" while conveniently ignoring that most everyone talks about every aspect of a ball game.
If you can call out players for mistakes of judgment, poor decision-making or brain fades - as even TV commentators are happy to do - and coaches for "why is he taking him off?" or "why isn't he staying with zone?" type assessments, why should the referees escape scrutiny?
They're making it impossible to ignore them with, in my mind at least, so much time wasted reviewing video - and often STILL getting it wrong - and taking an unwarranted place in the spotlight.
The rule of thumb used to be, if at the end of a game you couldn't remember who the refs were, they had done a mighty job.
Now you can't avoid them because often they're basking and relishing in attention-seeking behaviour.
Come on now, we all know one ref in particular, who will halt a game at any given time to go "check the monitors" to make sure the call is 100 percent impeccably correct. It's just a coincidence that his head is on the TV.
Instead of placating and facilitating, some even go looking for trouble. You watch now. When a ref makes a contentious call, instead of leaving the affected player (or coach) alone and allowing them to blow off some steam - you know, human nature? - they now will hover for the chance to hear something and add a technical foul.
For the first few rounds, we were seeing a ridiculous amount of offensive fouls being called because, let's face it, refs LOVE wheeling and punching their fist out in a straight line to indicate the charge. Makes them feel powerful. And hey, all eyes are on these little kung-fu fighters!
Either that or we sure were playing some world class defence in the NBL when you counted up the offensive fouls. You be the judge.
Pretty sure we were not alone here at Basketball On The Internet during the off-season warning the NBL it needed to get its officiating house in order, especially with several seasoned refs opting to quit.
But the current answer seems to be for the league to bury its head in the sand, rein in any of its TV callers from expressing any negative referee opinions and keep its fingers crossed at some point this all gets better.
It won't. And refereeing errors will continue to decide games, thereby costing teams games, playoff spots, resultant revenues, viability and livelihoods.
Employing NBA official Ronnie Nunn to help out should have been or still be, the tip of the iceberg. Today's refs need guidance and encouragement because surely none of them is trying to be ludicrous. But calling offensive fouls through bodies in the keyway from the centreline ref is the type of stuff that simply agitates and infuriates all concerned.
And to try and ignore this blight on the evolution of our game instead of offering serious referee training and support, simply undoes all the good work the NBL has completed.
So instead of sticking their heads in the sand, censoring their TV callers from stating the obvious, or having employees try shift the blame to players, coaches, media, fans - anyone they can think of - how about getting on the front foot and saying: "We realise we've got a problem and we're trying to fix it." And then, while they try to fix it, we will show the requisite patience.
Anytime a referee turns to a complaining player and/or coach and says: "I'm sorry. I missed it," regarding a call or non-call, such blunt honesty usually is accepted.
Everyone accepts honesty. And honesty isn't hiding from a truth so glaring everyone following the league can identify it.
* * *
IT was Lamar Patterson's coming out party in Brisbane as the Bullets saw off Illawarra by 19.
The Hawks gave up 35 points in the first quarter to trail by 11, then played some D to cut it back to a basket at the main break.
But Illawarra had too few contributors, Brisbane with seven players in double digits, led by Patterson's 24.
IN a contrary take ... See if you can hear the sideline exchange between Hawks coach Rob Beveridge and one of the match refs to determine if you think the officiating was balanced.
* * *
TAI Wesley tied it up at 84-84 to send New Zealand into overtime against perennial rival Perth in Auckland.
The Wildcats still were down captain Damian Martin and Boomer Angus Brandt but again showed the heart of champions to get the job done.
IN a contrary take, five Breakers fouled out in this game, which hasn't happened since 1990 (and in 1985 and 1986) when games were 48-minutes duration.
* * *
AN awesome performance by import Jacob Wiley and a 3-point shooting clinic straight after halftime by Anthony Drmic drove Adelaide to its 14-point win over Cairns.
Melo Trimble led the way as the Taipans kept on coming but the 36ers' depth and relentless attack on the hoop proved a big difference.
IN a contrary take, refs making calls from 10 metres off the play, through bodies, USFs and a flop tech on Kuany Kuany all contributed to the Taipans' demise.
* * *
BILLED as one of the games of the season, Melbourne hosting Sydney didn't let anyone down, going right to the wire and won on a tip-in by United's versatile Mitch McCarron.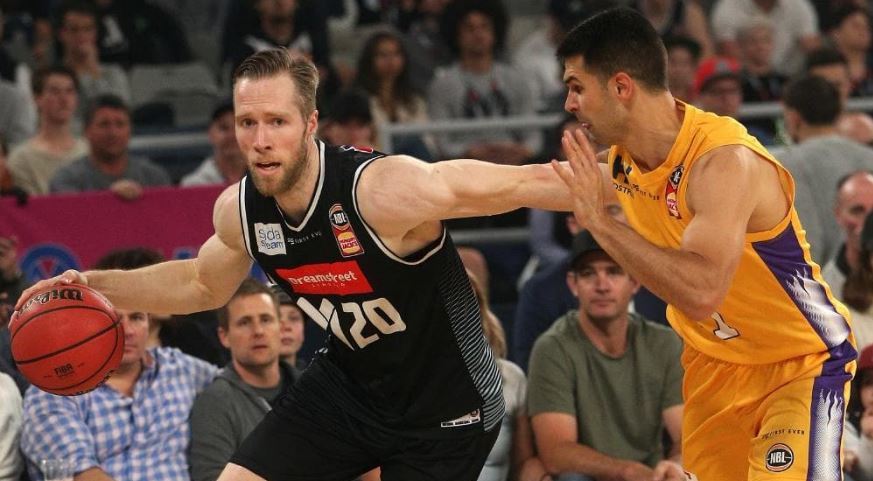 Dean Vickerman's assistant Paul Henare filled in for his ill mentor and did a great job again. Henare made his NBL coaching debut filling in for a sick Vickerman for the Breakers at Illawarra in January, 2015 and also won that game by two points.
Jerome Randle went for 15 in the first, 23 at half and 35 for the game, his best return as a King, but with zero assists.
IN a contrary take, why on earth did the referees see fit to intervene in the byplay between Randle and Casper Ware? Two great PGs, going at it and telling each other about it. We pay to see this sort of passion, not to have a ref steal the spotlight, again.
* * *
FIRED up by Corey Williams' berating them, the Hawks had plenty of pluck this time against Adelaide, led by centre AJ Ogilvy and Jordair Jett who came off the bench for 14 rapid-fire points.
When Jett scored and got into Jacob Wiley's face and space, some boys-will-be-boys tension followed and suddenly Wiley ejected.
Illawarra had 65 points at halftime after a record 40-point second quarter.
Later when Dave Andersen decked Nathan Sobey to also be ejected, innocent bystander Tim Coenraad soon followed as the game descended into farce. Before that though, Daniel Grida had some great minutes and Demitrius Conger worked hard to try salvage something.
IN a contrary take, three ejections, 83 free throws, eight techs, USFs ... this was memorable for only the wrong reasons.
* * *
NO Bryce Cotton means no Perth Wildcats? Guess again.
Even without the reigning league MVP and Ray Borner Medallist, and with Damian Martin also still sidelined, Perth again found a way to beat New Zealand, despite trailing by as many as 16 and down by 12 during the last quarter.
Terrico White's threeball at 84-84 gave the Wildcats the lead and they held on from there, Jesse Wagstaff instrumental in the fightback.
IN a contrary take, New Zealand had five fouls in the last quarter by the 7:22 mark, three of them offensive fouls, the first at 9:49 from the referee at the centreline and against Breakers forward Tai Wesley, posting at the opposite block.
* * *
SO there you have it. An umpiring sweep, influencing the outcome of every game.
That's not why they're there. It is a truly sad and unfortunate state of affairs, the type that leads to widespread disillusionment and frustration with an NBL which could be so very, very good.
ROUND 7
BRISBANE BULLETS 104 (Patterson 24, Gliddon, Cadee 15, Holt 12, Vukona, Te Rangi 11, Bairstow 10; Hodgson 8 rebs; Cadee 5 assts) d ILLAWARRA HAWKS 85 (Conklin, Ogilvy 16, Coenraad 13, Jett 12; Ogilvy 7 rebs; Naar, White, Jackson 3 assts) at The Armoury, Brisbane Convention Centre.
PERTH WILDCATS 98 (Cotton 24, Norton 23, Kay 20, White 16; Norton 7 rebs; Kay 5 assts) d NEW ZEALAND BREAKERS 93 (Wesley 19, Long 17, Weeks, Ili 12, Richard, Abercrombie 11; Richard 8 rebs; Wesley 5 assts) in overtime, at The Wipeout, Spark Arena.
ADELAIDE 36ERS 109 (Wiley 30, Drmic 18, Johnson, Sobey 14, Conger 13; Froling 8 rebs; Moore 9 assts) d CAIRNS TAIPANS 95 (Trimble 23, Hall 17, Newbill 13, Walker 11, Jawai 10; Loe 6 rebs; Hall 6 assts) at The Fortress, Titanium Security Arena.
MELBOURNE UNITED 84 (Ware 23, Boone 16, McCarron 14, Kennedy 10; Kennedy 12 rebs; Ware 6 assts) d SYDNEY KINGS 82 (Randle 35, Bowen 15, Lisch 13, Adnam 10; Bogut 11 rebs; Bogut, Randle 3 assts) at The UN, Hisense Arena.
ILLAWARRA HAWKS 120 (Blanchfield 24, Ogilvy 19, Jett 18, Conklin 15, White 10; Ogilvy 13 rebs; Jett, Jackson 6 assts) d ADELAIDE 36ERS 109 (Conger 22, Sobey 16, Moore 15, Johnson, Deng 14, Johnson, Conger 6 rebs; Moore 7 assts) at The Sandpit, WIN Entertainment Centre.
PERTH WILDCATS 91 (Kay 22, White 21, Norton 14, Wagstaff 13, Steindl 10; Kay 13 rebs; White 6 assts) d NEW ZEALAND BREAKERS 86 (Moore, Wesley 16, AbercrombieWebster, Weeks 10; Long 11 rebs; Weeks 5 assts 13, ) at The Jungle, RAC Arena.