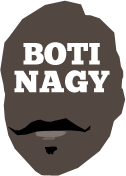 ---
Advertising opportunities available.
Please contact me.
---
NBL21 Rd 13: History in the making
Tweet
ROUND 13 of the NBL seasion was supposed to be unlucky for some - and it certainly was for a few players and teams - but it also was a round when history was made.
Illawarra was first, creating history as the first team to ever play three home games in an NBL round and to score 82 points in each match.
They created history by finally beating South East for the first time and the Phoenix created history by beating Sydney for the first time later in the round.
Adelaide kept its longtime nemesis Perth from reaching double-digit wins, smacking them in Adelaide, while United bumped its winning streak out to seven when it staved off Brisbane.
And we had New Zealand's Tom Abercrombie creating history of his own in tonight's last game of the round, first matching Kirk Penney, then overtaking the Breakers superstar for the most 3-pointers scored at the club, with 490.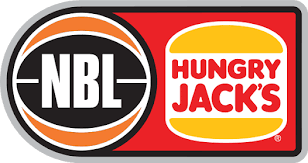 ROUND 13 - GAME BY GAME
IT certainly was looking promising there early for Illawarra as it contained Brisbane to a meagre nine first quarter points while building a 14-point buffer.
Instead we had history made by the Bullets - probably appropriate in a match between two of the league's original clubs - as Brisbane became the first team to win on the road after scoring less than 10 points in the first quarter.

Quarters only were introduced in 1984 so, according to the ever-reliable NBLfacts, that's a tidy 6,300 games played before Brisbane pulled it off with its six-point road upset.
Jason Cadee (22 points, 5-of-11 threes) and Harry Froling (21 points, three triples, nine rebounds) kept Brisbane in the contest until the momentum shifted away from an Illawarra now taking quick shots and going away from its strengths.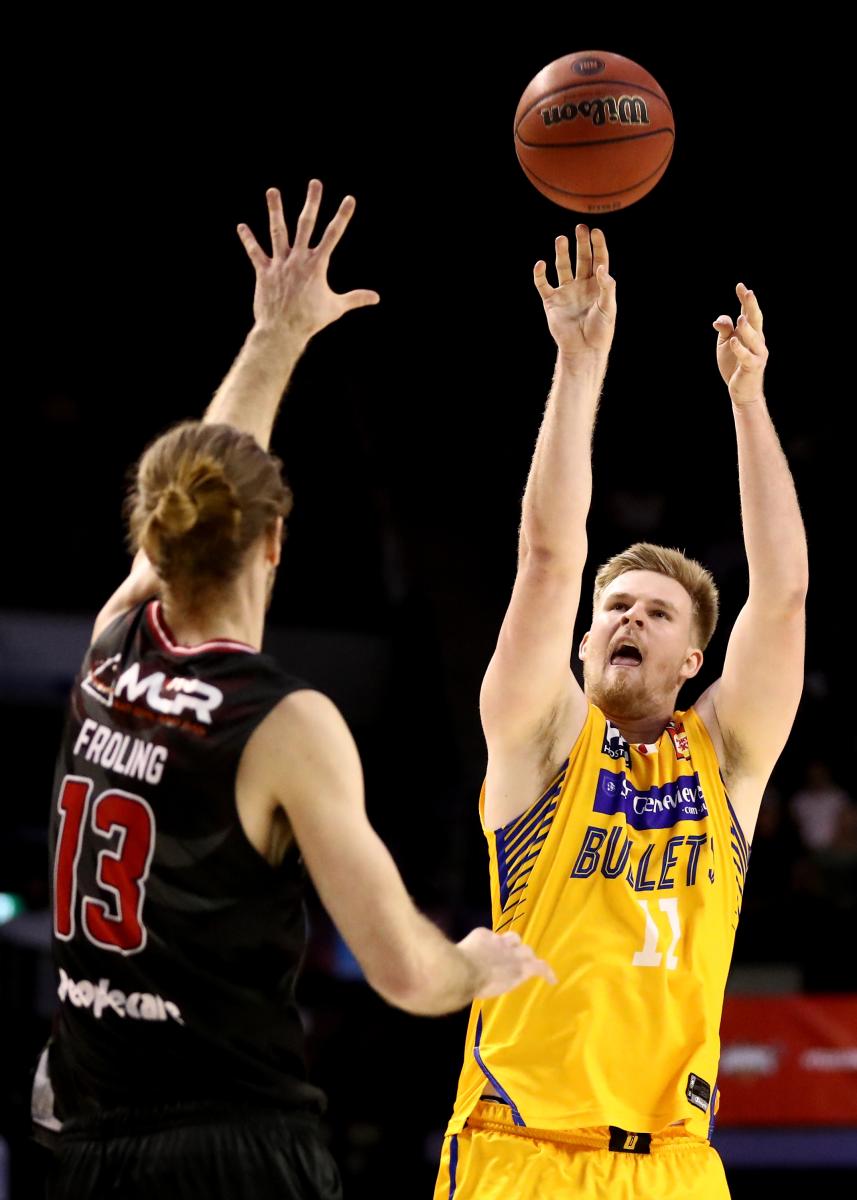 FRO-LINGERING: Harry Froling firing over brother Sam during the Bullets' road win.
Dan Grida provided terrific energy and relief off the bench, but Tyler Harvey, Justinian Jessup, Sam Froling and Justin Simon - all good early - were among the culprits jacking up early shots and giving the ball back to Bullets such as Matt Hodgson (14 boards).
Lamar Patterson's return was forgettable bar for his fourth and fifth fouls, both offensive, which happened in quick succession and were dubious at best.
His fifth foul, an offensive foul call in every sense of the expression, was too ridiculous for words. There was nothing in it. He did unnecessarily throw his head back to exagerate contact but that should have been a flop warning at the very worst.
An offensive foul? Goodness gracious. Let's hope there is some accountability by that particular referee.
Down the stretch, Nathan Sobey drove through the key and threw down a massive slam, then swished consecutive 3-pointers. But it was his assist to a naked Hodgson against the Hawks' press for an easy dunk and 86-81 lead which clinched the win.
BRISBANE BULLETS 88 (Cadee 22, Froling 21, Sobey 17; Hodgson 14 rebs; Sobey 6 assts) d ILLAWARRA HAWKS 82 (Jessup 19, Harvey 18, Grida 12, Froling 10; Deng 8 rebs; Harvey 4 assts) at The Sandpit, WIN Entertainment Centre. Crowd: 2,426
* * *
THIS Sydney-Perth rematch at The Kingdome after last week's controversies at The Jungle was certainly one for the ages - the Dark Ages.
Both teams shot at an amazingly hideous 38 per cent - both a strangely identical 27-of-71 from the floor - with long hauls in the game when their shooting resembled an ironmongers convention. That's when they weren't floating airballs.
The Wildcats were 6-of-29 from beyond the arc (that's about 20 per cent if you're playing along at home) and the Kings connected on 6-of-34 (17 per cent), which is not even worth talking about.
Do you reckon the remote wasn't poised to switch to Netflix about a dozen times?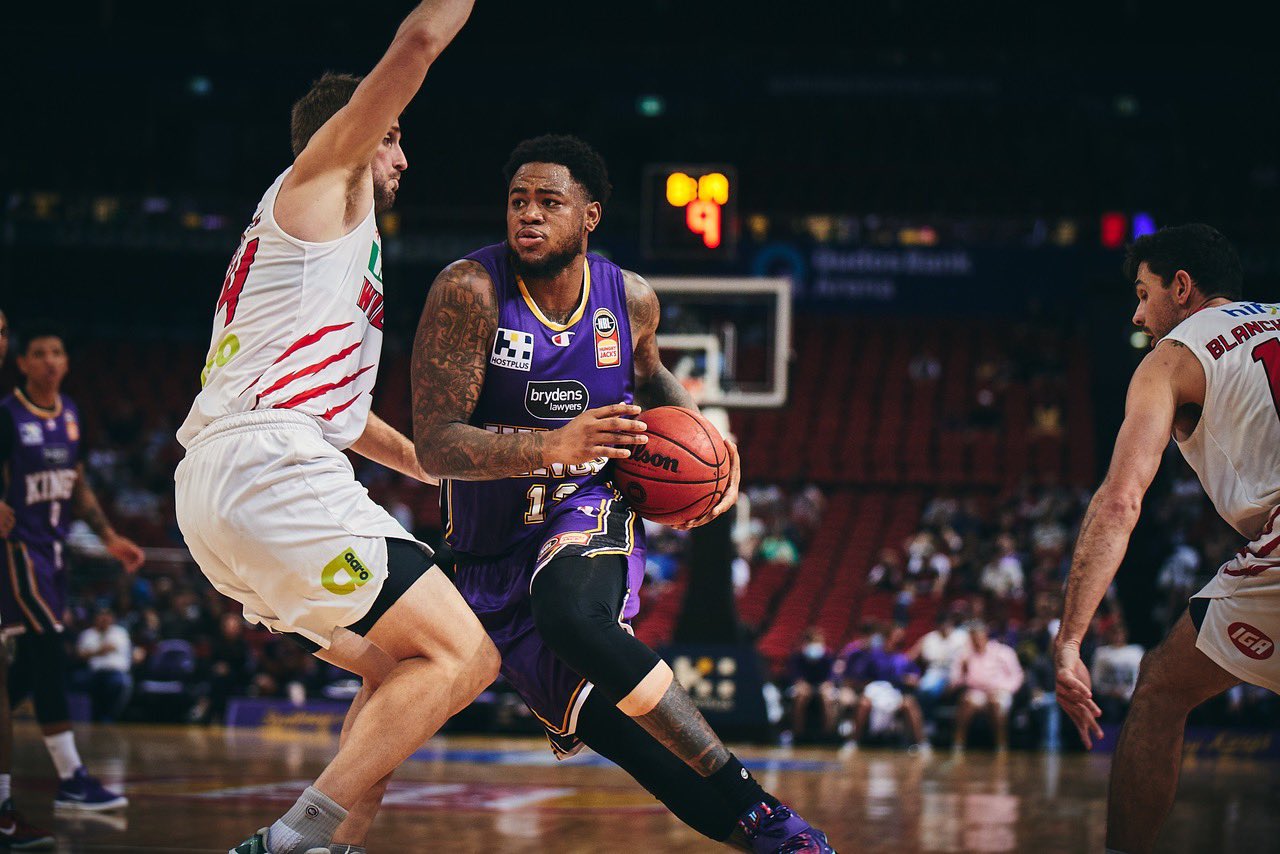 Fortunately, neither led by more than eight points all match which kept it interesting, though I may be overstating it by calling it interesting.
Try these for "interesting" facts. Sydney held Perth to 9 points in the third quarter. (Impressive, no? It's just that Perth held the Kings to 12!)
The Wildcats mustered 26 points in the second half, Sydney 28. Somewhere in the USA, Aaron Fearne was toasting this development.
Didi Louzada's purple patch in the second half, despite foul woes, kept this tense, Casper Ware worked hard to contain Bryce Cotton, John Mooney still made it to another double-double with 21 and 10, but so did Kings import Jarell Martin (above) with 16 and 10.
Martin was restricted by foul problems. His fourth was a simply disgraceful call, inadequately explained by an official who lately has been ailin', but Martin may have been the wrong man to go to for the last clutch 3-pointer.
Worse for the Kings was Dejan Vasiljevic playing only 8:44 before tragically rupturing an Achilles.

This tweet (above) was from DJ for United's Jack White earlier in the week. Those Hoop Gods can be ironic and cruel at the same time.
PERTH WILDCATS 73 (Cotton 23, Mooney 21, Blanchfield 10; Mooney 10 rebs; Cotton 6 assts) d SYDNEY KINGS 69 (Ware 20, Martin 16, Louzada 13, Vodanovich 10; Hunter 13 rebs; 4 with 2 assts) at The Kingdome, Qudos Bank Arena. Crowd: 4,115
* * *
ILLAWARRA finally ended its two-season losing streak to the Phoenix and did it in style, Justinian Jessup's game-high 26 points on 8-of-14 shooting and 5-of-8 threes.
Tyler Harvey added 22 with 4-of-8 threes and five assists as the Hawks' main men stood up just as the game appeared to be slipping right out of their talons.
Trailing 30-41 at halftime, it became even worse for Illawarra when Kyle Adnam (22 points on 7-of-10 shooting, 5-of-6 threes - and it was 5-of-5 until he had to jack a prayer late) knocked down consecutive triples for a 47-30 Phoenix lead.
South East was having its own issues though, recent Hawk-mauler Ryan Broekhoff playing just 10:24 for 2-of-3 threes and three boards before a groin strain prematurely ended his night. (He would join Dejan Vasiljevic on the sidelines for the Sydney-SEM fixture.)
But with Daniel Grida again offering energy and enthusiasm that made a lie of his paltry stats, and Jessup finding the basket, Illawarra stiffened its defence and began the long but steady haul back.
South East Melbourne punished Illawarra early in the final period when the Hawks again briefly succumbed to quick-shot offences, the Phoenix bumping their lead back to double digits.
But a three by Harvey from Sydney's outer limits had the home fans revved and when Illawarra went on an unmatched 11-point tear from 71-75 to 82-75, it was academic apart from the final scoreline.
ILLAWARRA HAWKS 82 (Jessup 26, Harvey 22, Froling 10; Deng, Simon 7 rebs; Harvey 5 assts) d SOUTH EAST MELBOURNE PHOENIX 80 (Adnum 22, Creek 15, Sykes 14; Gliddon, Moore 7 rebs; Gibson, Yetzell, Creek 4 assts) at The Sandpit, WIN Entertainment Centre. Crowd: 2,533
* * *
THIS always was going to be a big game for 36ers coach Conner Henry, the man Perth did not want at the helm after just one season, which raised the question why then would anyone else want him if the club everyone is chasing did not?
But with Tony Crocker again out injured and Josh Giddey with a game under his belt, Henry had a shorter rotation and it also meant Brandon Paul (below) again starting.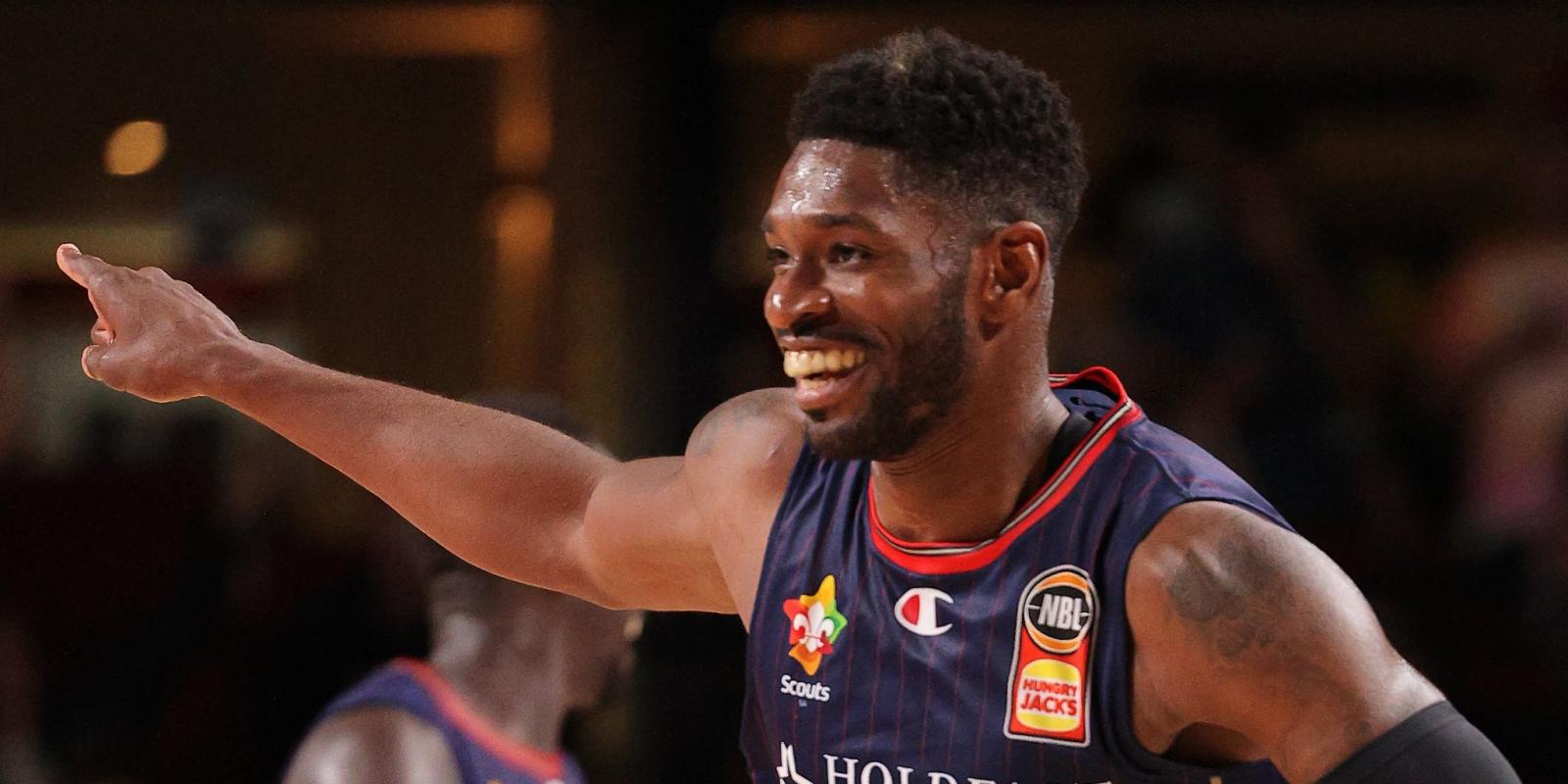 Even early it was evident Adelaide had an air of confidence about its gameplan and that Perth, after a run of nine straight wins, was not playing with its customary sharpness or intensity.
That was excellent news for 36ers fans who witnessed their team finally - and convincingly - win a big game over a serious opponent.
They don't come any more serious than the defending champion Wildcats, who also hit Adelaide as the league leaders and boasting the game's best player, Bryce Cotton.
Whether it was carrying Perth's offence all season, the Sixers' great defensive execution and Sunday Dech's relentless work, or all three, Cotton was a shell of his usual self, finally breaking double figures with 10 points on 3-of-15 shooting. He was 0-of-7 from 3-point territory.
Ask yourself how often that happens a season? (Deng Adel? You be quiet please.)
The fans were thrilled and fully supportive as Keanu Pinder produced a game worthy of an NBL player and finally burying comparisons with Kym Taylor as arguably the 36ers' worst-ever recruit.
Pinder not only hit some shots but made four blocks, including a huge one late when Cotton was trying to inspire a Wildcats rally.
Josh Giddey lived up to his billing with a 13-13 double-double of points and assists, Daniel Johnson maintaining his form with a match-high 28 points.
ADELAIDE 36ERS 83 (Johnson 28, Paul 20, Giddey 13, Pinder 12; Dech 10 rebs; Giddey 13 assts) d PERTH WILDCATS 68 (Mooney 18, Blanchfield 15, Wagstaff 11, Cotton 10; Mooney 14 rebs; Mooney 4 assts) at Adelaide Entertainment Centre. Crowd: 6,339
* * *
LITERALLY as evenly poised as possible with the game at 50-50, Melbourne peeled off the last 11 points of the third quarter to set up its victory over New Zealand.
With new import Levi Randolph making his debut, Rob Loe returned to the lineup and William McDowell-White settled in as a starter in place of injured Tai Webster, the Breakers had good reason to feel confident.
Finn Delany was a stand-out, his career-high 33 points delivered at 67 per cent, New Zealand keeping this as close as possible and rallying to start the final quarter with its first three baskets.
But Breakers director of basketball Dan Shamir - we'll call him "the coach" when the Breakers do - kept Corey Webster on ice for too long as United's usual suspects built a winning buffer late in the period.
Jock Landale (15 points, 11 rebounds, three blocks) was there when it mattered and Scotty Hopson had arguably his best game against his former club.
But watch out now. The Breakers are coming.
MELBOURNE UNITED 84 (Hopson 19, Landale 15, Goulding 14, Lual-Acuil 10; Landale 11 rebs; McCarron 5 assts) d NEW ZEALAND BREAKERS 78 (Delany 33, C.Webster 13, Randolph 11, Iverson 10; Iverson 9 rebs; McDowell-White 4 assts) at John Cain Arena. Crowd: 2,717
* * *
SOUTH East Melbourne may finally have lost for the first time to Illawarra this round, but the Phoenix also snaffled a milestone of their own by beating the Sydney Kings for the historic first time.
It didn't look too promising early as Casper Ware scored off a wicked drive and nailed a pair of 3-pointers, Sydney out by seven at 11-4 and again later before Mitch Creek entered the fray.
Creek swished two 3-pointers in rapid succession and SEM was ahead 21-20. Shaun Bruce beat the buzzer for Sydney, his 3-pointer ensuring it went to the first break ahead 25-21.
The Phoenix's 30-point second period set it up and while the Kings fought the valiant fight after haltime, they never again regained the lead.
Sydney's biggest issue was finding offensive contributors beyond Ware and Jarell Martin. Ware had 20 and Martin 23 for a combined 43 points.
The American duo scored more than half the Kings' total, the rest of the roster combining for 41 points and no-one stepping up to fill the missing shoes of Dejan Vasiljevic.
Creek's dominant 26 points for the Phoenix included 4-of-7 threes, Cam Gliddon also with four triples despite his first attempt being rejected by the side of the backboard.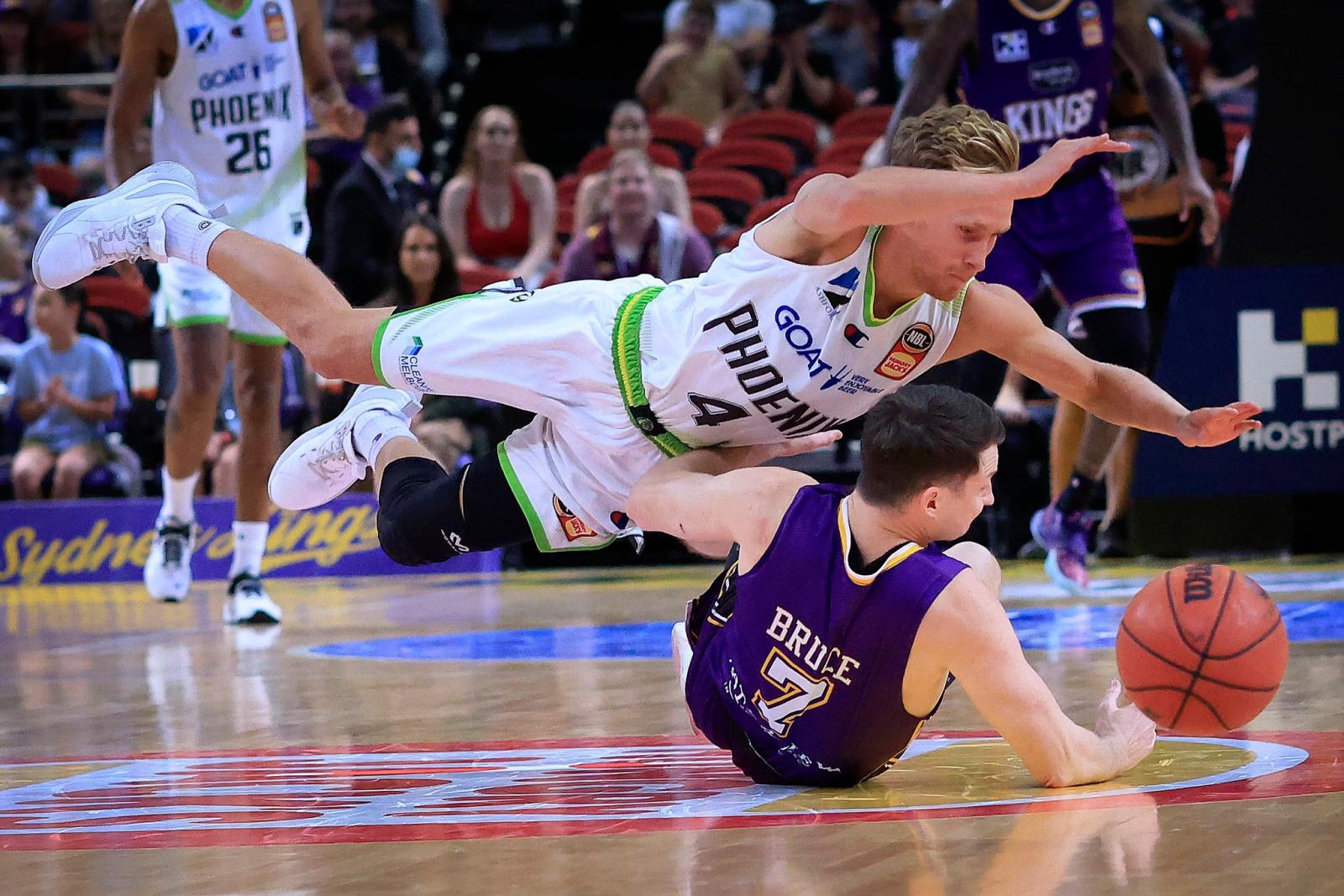 SOUTH EAST MELBOURNE PHOENIX 98 (Creek 26, Moore 20, Gliddon 12, Wetzell 11, Adnam 10; Moore 6 rebs; Adnam 6 assts) d SYDNEY KINGS 84 (Martin 23, Ware 20, Hunter, Bruce 11; Hunter 9 rebs; Louzada 7 assts) at The Kingdome, Qudos Bank Arena. Crowd: 4,236
* * *
THIS was a cracker, as games between the two regional clubs often can be, Illawarra off to a 7-0 start over Cairns, which could have been even more had Sam Froling not aborted two freebies from the stripe.
Tyler Harvey (NBL career-best 35 points) threw in a floater over Nathan Jawai and the bonus free throw made it 13-5, Harvey already with 10 points and the Hawks cooking.
Deng Deng came off the bench and stroked a pair of 3-pointers, the second after a nifty steal and his energy helped Illawarra build a 14-point lead which still was at 11 (46-35) at halftime.
When Scott Machado, who was being well contained and scored his only basket 2:32 out from halftime, did not resume after the interval due to a corky, the road to revelry seemed assured for the Hawks.
Not quite. Cam Oliver went to work and with Tad Dufelmeier scoring his first career points and en route to 12, the Orangemen turned this back into a contest.
A 9-0 run brought Cairns to 68-71 and Dufelmeier's three - he's a chip off the old block for sure - had the Taipans even closer at 71-73.
Harvey's 3-pointer briefly provided Hawks respite at 76-71 before Mojave King erased it for 74-76.
Inside the final minute, Justin Simon in close made it 78-74. He had two free throws at 28.8 to clinch it, bricked both but then ran down the offensive rebound.
Harvey coughed up the ball and Jordan Ngatai showed great composure to pull up, settle and knock down a threeball with 16 seconds left, Cairns trailing 77-78.
Justinian Jessup made two sets of free throws down the stretch for an 82-77 buffer, Dufelmeier's consolation triple at the buzzer setting up the closing scoreline.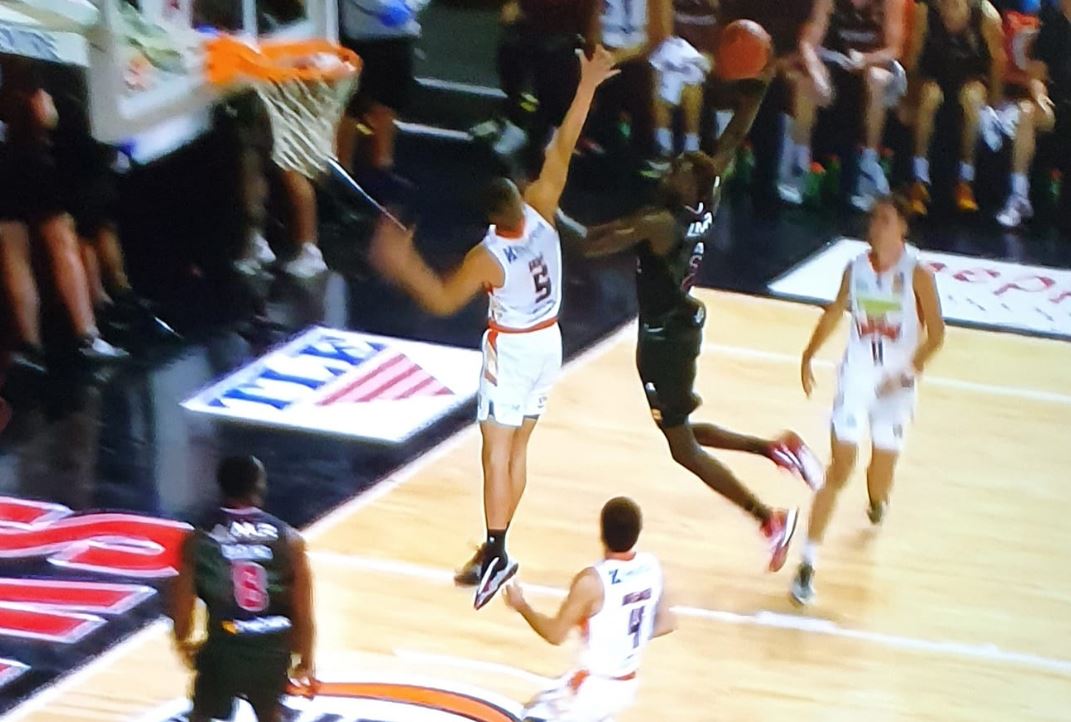 ILLAWARRA HAWKS 82 (Harvey 35, Simon 10, Deng 9; Ogilvy 9 rebs; Ogilvy 5 assts) d CAIRNS TAIPANS 80 (Oliver 27, Dufelmeier 12, Jawai, Kenny 9; Oliver 12 rebs; Oliver 5 assts) at The Sandpit, WIN Entertainment Centre. Crowd: 3,064
* * *
THE Bullets badly were misfiring as a depleted Melbourne pulled away from them with 31 and 27-point first and second quarters respectively.
Mitch McCarron, en route to 11 assists, then the hospital for the birth of his child, drove and dished back out to Jo Lual-Acuil who closed the first period with a 3-pointer from the top of the key.
The second quarter ended with Sam McDaniel in the corner swishing consecutive threes and with Melbourne ahead 58-40, this looked over.
Nathan Sobey had limped to seven points in the first half, all in the fading minutes ahead of the interval, and Brisbane's defence was so cone-like, a group of disgusted conscientious objectors left the building during the break.
Incredibly, the Bullets sparked up in the third, Sobey scoring 13 points. Yudai Baba had done a solid job in the first half but once Sobey had his eye in, by the time Baba subbed back in, the Bullets guard was feeling it.
Lamar Patterson's three to beat the third quarter buzzer was a millisecond late, otherwise Brisbane would have been trailing 66-70 with a period to play.
Sobey continued on to a 30-point bag but Melbourne, with Jock Landale compiling a 23-point, 13-rebound double, plus Chris Goulding, Baba and McDanierl all efficient, had a sufficient buffer to take the club's win streak on to seven.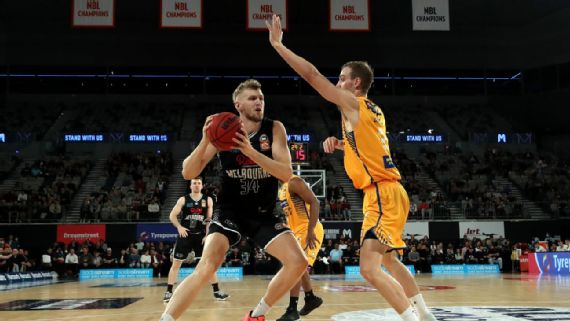 MELBOUNE UNITED 98 (Landale 23, Goulding 18, Baba 16, McDaniel 15; Landale 13 rebs; McCarron 11 assts) d BRISBANE BULLETS 89 (Sobey 30, Froling 15, Hodgson 13, Patterson 12; Hodgson 8 rebs; Cadee 7 assts, ) at The UN, John Cain Arena. Crowd: 3,442
* * *
NBL basketball back in Launceston turned into a huge hit but not because the match between New Zealand and Perth was of such high quality, but because it had all the drama you would expect of an overtime thriller.
The Wildcats were held to a nine-point first period in which Kevin White led their scoring with seven. What more needs to be said?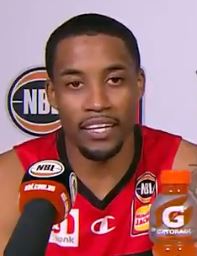 Their shooting was beyond awful as the Breakers, paced by Finn Delany, led 23-9 after one. But when Perth's offence stinks, it always has the failsafe of its defence to fall back on.
Perth's 23-10 second quarter turned this back into a contest.
Neither side could break away until Perth started to assert itself in the last quarter.
Bryce Cotton, who was shooting miserably, suddenly took the ball to the hoop repeatedly and his points - and Perth's - started ticking over.
At 67-63 ahead, Perth appeared to seal it when Breakers guard William McDowell-White made a bad turnover which Todd Blanchfield laid in for 69-63.
Levi Randolph's triple gave New Zealand hope once more and Corey Webster's free throws reduced it to a one-point deficit.
Mitch Norton, who worked hard for his 11 points and nine boards, then aborted two free throws and the Breakers had a final chance.
As if to make amends for his earlier turnover, McDowell-White took it to the hoop and New Zealand was ahead 70-69.
The Wildcats ran a play for Cotton who missed a 3-point bomb - his 17th consecutive miss from beyond the arc over the past few games - McDowell-White strolling to the foul-line to convert both freebies, NZ ahead 72-69, 1.7 seconds left.
And this is when you know. And you know it absolutely. Bryce Cotton may have missed 17 threes in a row, but when he caught the ball and beat the Breakers' defence, his three was going to be nothing but net.
The 72-72 scoreline sent this into the five-minute overtime where McDowell-White with a dunk and Abercrombie with his record-making triple, pushed New Zealand ahead 77-72.
But Cotton was unconscious now and on his way to 31 points, once again breaking the Breakers hearts.
PERTH WILDCATS 85 (Cotton 31, Blanchfield 19, Norton 11, Wagstaff 10; Bairstow, Norton, Mooney 9 rebs; Mooney, Cotton 3 assts) d NEW ZEALAND BREAKERS 79 (Delany 25, C.Webster 11, Loe, Abercrombie 10; Iverson, Delany 9 rebs; C.Webster 8 assts) in overtime (72-72) at the Silverdome, Launceston, Crowd: 1,358
* * *
ROUND 13 (What We Learnt)
*It's not like them thar "goode olde days" anymore when for decades a 14-point lead was the golden margin to reach to ensure a win;
*When you've been in the sport five minutes as a commentator, arguing with Andrew Gaze on basketball technicalities only makes you look stupid, arrogant or both;
*It's hard to keep a good player down for four quarters, Nathan Sobey taking a leaf from Bryce Cotton's book with his last quarter daggers ending Illawarra's hopes;
*After only giving Deng Adel 9:43 of daylight against Brisbane, 14:04 against the Phoenix and 14:00 against Cairns, it appears Hawks coach Brian Goorjian either has run out of patience with his "NBA potential franchise player" or is calculating daylight saving;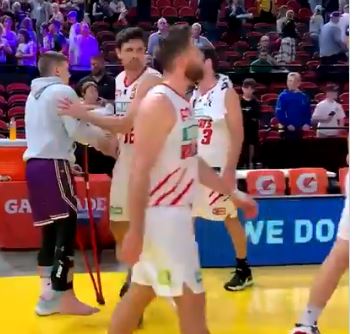 *The telltale sign Dejan Vasiljevic had ruptured an Achilles tendon was the fact he was alone on the court when he moved to cut into the key, slipped and turned around to see who kicked him ... and there was no-one there;
*Can someone please please tell Peter Hooley to calm down on TV commentary and that not every single play in a ballgame has massive consequences and ramifications, even if he seems to think so and needs to impress all with his in-depth and widespread knowledge and insight. You'd swear he's paid by the word;
*The Perth Wildcats may be many things but one for sure is they are a classy bunch, with the entire crew making a beeline (left) for Dejan Vasiljevic to wish the Kings' Rookie of the Year favourite the best after his in-game Achilles injury. Shades of the Taipans last week with United's Jack White. Sportsmanship is alive in 2021, and refreshing to see;
*How badly was Perth superstar Bryce Cotton going against Adelaide? He even tipped in a basket for the 36ers late in the game;
*Tough moment for Horsham basketball fans when local hero Shaun Bruce (Sydney) was defending another local product Mitch Creek (SEM) during their NBL showdown;
*AJ Ogilvy still has spring in those ageing legs as he showed against Nate Jawai, taking the Cairns big man on from near the top of the key for a driving two-handed slam dunk, a pretty important bucket when you win by two;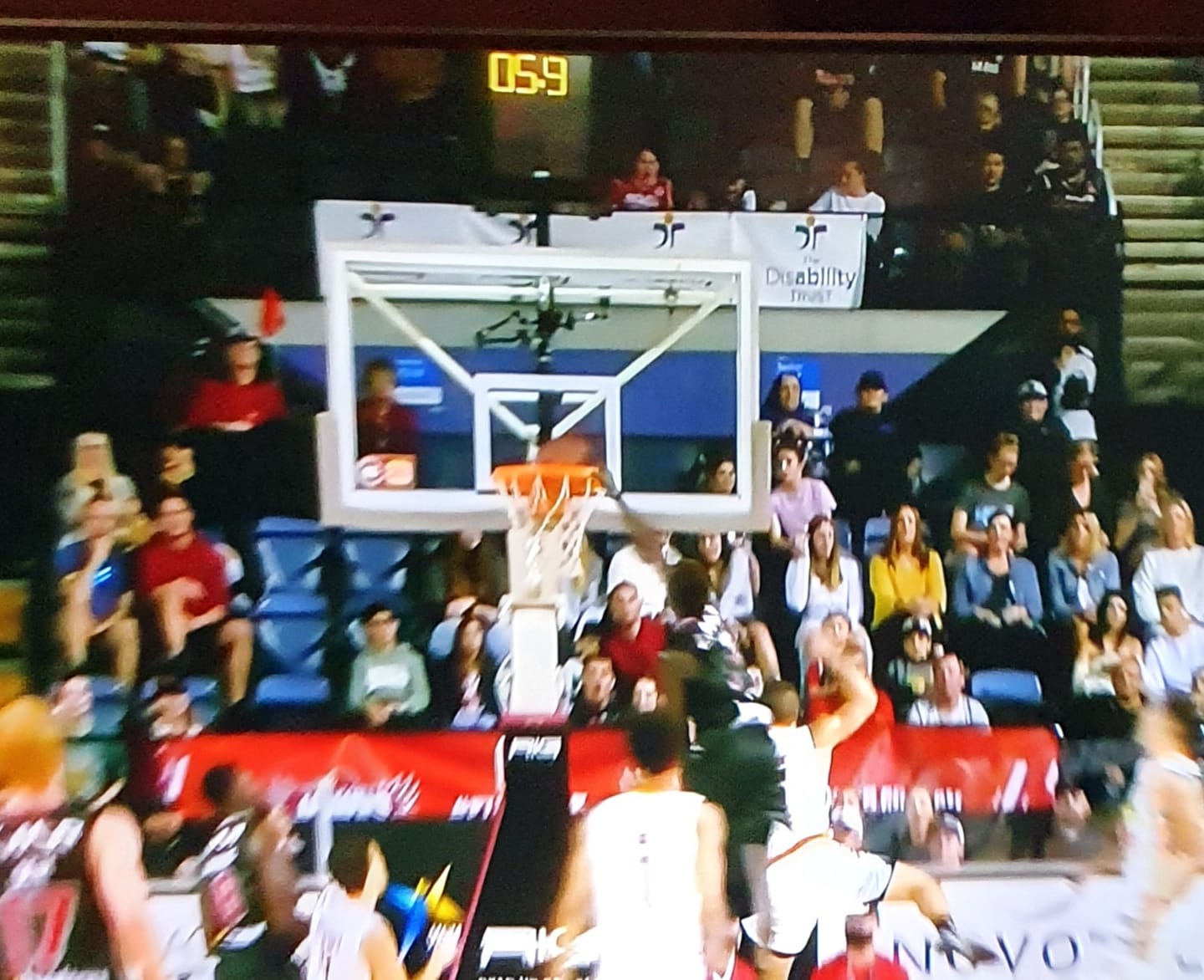 *Quick lesson for Hawks coach Brian Goorjian with his timeout 1:34 from halftime against the Taipans and asking for a tough finish. It's maybe not the best time then to have several of your -most irresponsible players handling the ball. Thank goodness for Deng Deng's dang-it slam-it to close the quarter (above);
*If Round 13 taught us anything, it's that Illawarra had a love affair with scoring 82 points. The Hawks scored 82 to 88 in their loss to Brisbane, and went 82-80 in both their wins over South East Melbourne and Cairns;
*Jason Cadee, Nathan Sobey, Anthony Drmic, Harry Froling and Matt Hodgson started for Brisbane against United, 36ers fans weeping at the sight.
QUOTE of the WEEK
"You know you guys are being totally owned by Goorjian now. That's the most obvious foot, and because he complains nonstop, you give him everything."
South East Melbourne coach Simon Mitchell drawing the refs' attention to a perceived anomaly after a foul call late in the third quarter at Wollongong.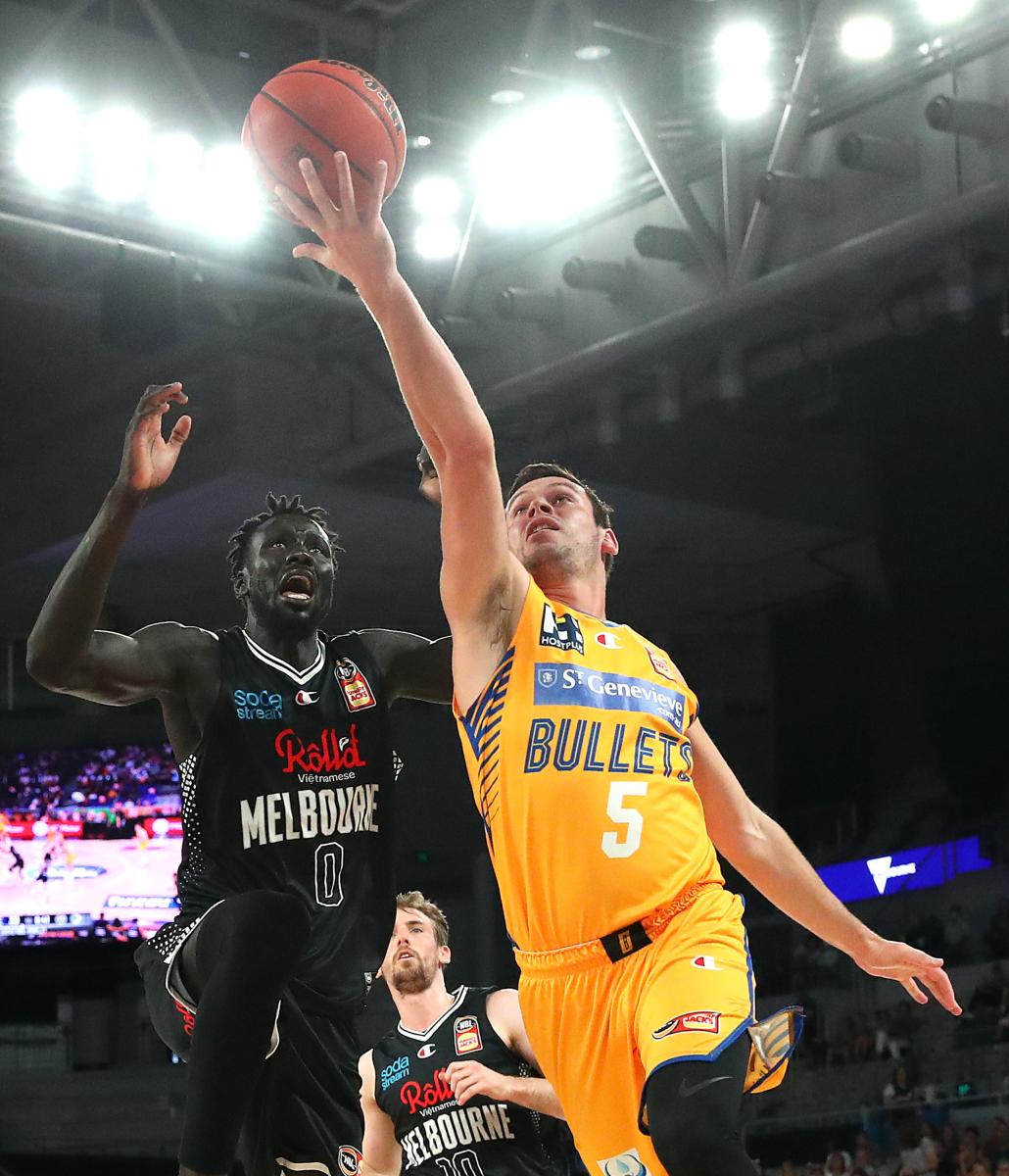 TOMORROW: TEAM of the WEEK / Previews Rd 14