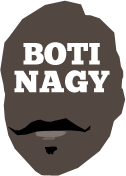 ---
Advertising opportunities available.
Please contact me.
---
NBL21 Rd 13: Is it 'Sayonara' for Andrej?
Tweet
HOW Brisbane performs in this round's NBL fixtures will be fascinating in light of growing speculation Bullets coach Andrej Lemanis will take up a three-year contract in Japan after this season.
Actually, way down here in lil olde Adelaide, I heard that story from one of my most reliable interstate sources, someone within the Bullets inner sanctum.
If the word IS out Lemanis may be moving on, perhaps that might explain some of the lame-duck performances of his team of late.
If the coach is checking out, what's to stop anyone else strapping on a parachute and jumping off?
It sure has looked like it and let's be blunt, if you are a player on that roster who the coach personally recruited, you might be feeling dejected if you believe he won't be around in the longer term.
Then again, it may not be anywhere as sinister and just the fact Vic Law has been out injured and Tanner Krebs was out as well last round.
Stay tuned though.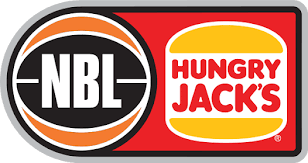 ROUND 13
BRISBANE took a 24-point welt and was listless and awful a week or so ago when it last visited Wollongong. It was down Vic Law and still will be for this rematch, but it does regain Lamar Patterson. It will be fascinating to see just which version of the superstar fronts up. Meanwhile the Hawks copped a hiding and a beating in their past two outings but regain Tyler Harvey. Tough one.

Can't help feeling Bullets are a chance but a few of them look as if they've checked out.
IN the aftermath of post-game comments by Kings coach Adam Forde in Perth after the Wildcats' wind-assisted win, the dynamic for this match is certainly challenging to predict. Typically Perth would storm into Sydney and smack the Kings but by the same token, the Sydney boys must rally behind their coach's words and come out firing to prevent him looking disingenuous. Wow. What a formula for the 2020 grand finalists. I want to tip Sydney but the league-leader starts favourite.

The Wildcat culture is like that of the Vikings - revenge comes first.
HERE's a fun fact. South East Melbourne has never lost a game to Illawarra. And the Phoenix also have never beaten Sydney! That makes their NSW trip this round particularly interesting. After their recent blitz of the Hawks at The Sandpit, it is hard to go past SEM, although the ongoing turmoil surrounding Mitch Creek is a distraction no-one needs. Smashing the Hawks so very recently though assures the Phoenix of one thing - no-one will go under any screens for Ryan Broekhoff.
This should be a lot closer than last round but the Hawks are erratic.
UNSURE whether this is the annual Cattalini Cup game between the 36ers and Perth but rest assured unless Conner Henry has his rotations and substitution pattern down, the Wildcats will come up trumps. Henry has a point to prove as Adelaide coach, given the fact Perth let him go after one season at the helm. When the No.1 club everyone is chasing let's a coach go, it makes little sense then for those in the chasing pack to employ him. This is Henry's chance to show up that decision.

Again, the Wildcats are rolling, which makes it hard to tip against them.
WINNING a championship as New Zealand's head coach and another as Melbourne's boss makes any clash with the Breakers a fun one for United's Dean Vickerman. It also drops those games into the "must win" category. Melbourne is on a winning roll but the Breakers also are pulling their game back together. Whether Tai Webster is 100 per cent remains an important factor for NZ.

Despite the tragic loss of Jack White, United is finding its groove again.
MARKED on SEM's calendar would be this fixture against the Kings. It's time to beat Sydney if the Phoenix want to stay in that championship conversation. You simply cannot have another potential finalist to which you are a bunny, and the Phoenix has been Sydney's bunny since the club's birth. Of course, how the Kings fared against Perth also will play a psychological factor, especially if they won.

Picking Phoenix but seeing them as vulnerable if Sydney is on song.
ILLAWARRA has to beat Cairns. It is really that simple. The Hawks MUST win this one. Lose to the league's lowest-ranked team and maybe it's time to check on holiday destinations or golf tee times for the day after the regular season concludes. This is the game in which Illawarra must pull it all back together. Just don't expect the Taipans to play patsies. They're not far from a win either.

Time for the vaunted Hawks D to step up and contain Scott Machado.
WITH its recent games lacking somewhat in heart - Nathan Sobey exempted - Brisbane's record of strong showings against Melbourne will thoroughly be tested this time around. United's defensive-minded backcourt options of Mitch McCarron, Shea Ili, Yudai Baba and Sam McDaniel will give Sobey some cause for pause and it will be fun to see Lamar Patterson and Scotty Hopson - two of 2020's stars not upto that level in 2021 - trying to recreate their best.
Just motoring along more smoothly than their Brizzy counterparts.
TASMANIAN NBL fans finally will get a taste of elite basketball this round when New Zealand plays a "home" game at Launceston's Silverdome against the defending champion Wildcats. The game's supporters on the Apple Isle can see first-hand what it will take their incoming 2022 team of JackJumpers to match it with a championship outfit such as Perth. And the Breakers might just experience some home crowd support ... if anyone shows up on a Tuesday night.

An epic rivalry rekindled in a new location to sate Tassie fans.
Safest Bet of the Round: Attendance figures will continue to be a national embarrassment.