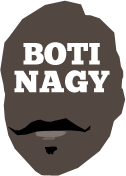 ---
Advertising opportunities available.
Please contact me.
---
NBL21, Rd.11: Shock news for big Alex
Tweet
DEVASTATING news for NBL fans today with one of the game's true gentlemen and sportsmen, a four-time championship-winner with the Breakers and a popular backup at United, Alex Pledger diagnosed with colorectal cancer.
Pledger, 34 and 215cm, was a regular with New Zealand's Tall Blacks and a big-man who played within his limitations, providing a reliable rebounder, scorer and screen-setter.
Admitted last week to hospital in New Zealand after becoming ill, further tests revealed the diagnosis and even more difficult news this could have been something he was battling for a number of years.
His management One Sports and Entertainment, released a statement on his behalf.
"Obviously this has been a shock. Early tests are showing positive signs and I'm feeling really good about our plan to beat this," Pledger said.
"I feel extremely lucky that this has been discovered at the stage that it has. I'm really grateful for the medical team, my family and the wonderful support I'm already receiving from the basketball community. I'm looking forward to the future and hopefully getting back on court."
Pledger will begin radiotherapy next week, his initial treatment plan expected to last six weeks, the thoughts, prayers and support of the basketball community at large behind his recovery.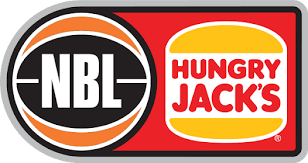 ROUND 11 - GAME BY GAME
NEW Zealand ran out of offensive gas yet again as it succumbed 79-82 to Melbourne in Bendigo, United conceding just 25 second-half points by the Breakers.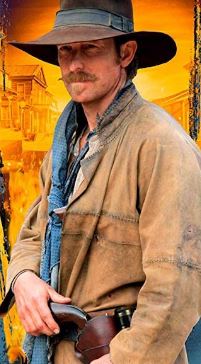 Rasmus Bach, Finn Delany and Colt Iverson (pictured?) - come on now, he sure sounds like some western gunslinger to me - had the Breakers out to an early start which Yudai Baba's insertion helped draw back to a 26-26 first period.
Bach was making sweet music to lead the orchestra and Jeremy Kendle was on song for one of his best NBL games - he'll never hold down an import role in this league but why he doesn't naturalise and thus become a highly-sought commodity is baffling - and New Zealand seized the initiative midway through the second quarter.
By halftime and aided by a couple of late United turnovers, the Breakers were ahead 54-38, Melbourne needing to create history to turn their greatest interval deficit into a win.
It looked even less likely when New Zealand bumped its lead to 18 early in the third before Mitch McCarron (16 points, 7 assists, 7 rebounds), Shea Ili (16 points at 67 per cent, plus great defensive pressure), Jock Landale, Chris Goulding and Baba ignited a tidal wave of offensive finishes which simply drowned the Breakers.
Reduced to one-on-one play, poor decision-making and the now-customary unhelpful officiating, New Zealand had no answers as key players fouled out and Baba led United to safety.
MELBOURNE UNITED 82 (Ili, McCarron 16, Goulding 13, Landale 12; McCarron 7 rebs; McCarron 7 assts) d NEW ZEALAND BREAKERS 79 (Delany 17, Kendle 13, Bach 12, Iverson 11, Weeks 10; T.Webster, Abercrombie 7 rebs; T.Webster 7 assts) at Bendigo Stadium. Crowd: 1,150
* * *
PERTH never has been a particularly happy hunting ground for the Hawks and this proved no exception despite a terrific three-quarters by Illawarra.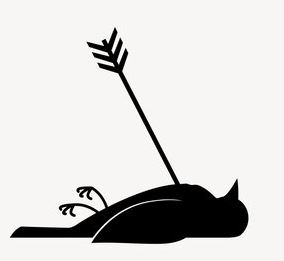 Justinian Jessup started strongly and Cam Bairstow's return was important as Illawarra sprinted 12 clear before Clint Steindl started stroking it from long range.
John Mooney again was Mr Double-Double with 17 points and 16 rebounds, his 11th D-D of the season.
Ahead by two with a period to play, Bryce Cotton again showed why the Boomers need him naturalised and in Tokyo this season when he threw off his shooting woes and the Hawks' defensive shackles.
Cotton went off for 13 of his 22 points in the final period, singlehandedly outscoring Illawarra, which managed just 12.
No-one in the building, and there were 10,216 in attendance, had any doubt that was coming.
PERTH WILDCATS 81 (Cotton 22, Mooney, Steindl 17; Mooney 16 rebs; Cotton 5 assts) d ILLAWARRA HAWKS 70 (Jessup 15, Bairstow, Harvey 13, Froling 10; Harvey 8 rebs; Naar, Ogilvy, Adel 2 assts) at The Jungle, RAC Arena. Crowd: 10,216
* * *
WITH Matt Hodgson ruled out pre-game by Brisbane and Vic Law already sidelined, it was going to take something extra special for the Bullets to hold back the Breakers in this one.
The immediate beneficiary of Hodgson's absence was New Zealand pivot Colton Iverson who tore down 20 rebounds, equalling the club record set by Ben Pepper against Townsville back in 2006.
The Colt also bolted to 10 points, Tai Webster another Breaker producing a double-double, 27 points and 10 assists.
Very little separated the teams for most of this rather ugly contest, Anthony Drmic's 25 points his best return as a Bullet, coach Andrej Lemanis basically using his starters and Jason Cadee, NZ's Dan Shamir essentially sticking with his starters.
Nathan Sobey (23 points) saved Brisbane with a driving left-handed layup to force overtime at 69-69 and it still was locked at 76-76 when Finn Delany drained a 3-pointer from the corner.
Webster iced the game from the stripe as the Breakers kept their season alive, though just barely.
NEW ZEALAND BREAKERS 81 (T.Webster 27, Delany 17, Bach 16, Iverson 10; Iverson 20 rebs; T.Webster 10 assts) d BRISBANE BULLETS 76 (Drmic 25, Sobey 23, Krebs 10; Harrison 16 rebs; Froling 3 assts) in Overtime (69-69) at The Armoury, Nissan Arena. Crowd: 2,395
* * *
CHRIS Goulding. That's really all that has to be said to explain what occurred in this Throwdown.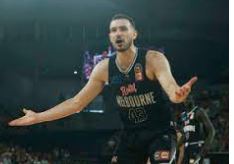 One of the league's finest shooters, he was getting his eye in at the same time United's defence was strangling the life out of South East's offence.
The Phoenix shot at 34 per cent, with only Adam Gibson (2-of-2) and Ben Moore (6-of-11) in the black.
Jack White's return appeared to have a more positive effect on Melbourne than the reappearance of Keifer Sykes for Phoenix, the star import playmaker restricted to 9:19 of action. Kyle Adnam also was ineffective and RTR was a no-show.
Goulding was superb, 5-of-9 from long distance and 9-of-13 overall for his 25 points but United's defence, containing South East to 60 points, was at its best.
The 60 was the lowest score this season, Phoenix's lowest ever score and the margin the biggest yet in a derby throwdown.
MELBOURNE UNITED 80 (Goulding 25, Lual-Acuil 14, McCarron 12; Peatling 12 rebs; McCarron 6 assts) d SOUTH EAST MELBOURNE PHOENIX 60 (Gliddon 13, Moore 12, Broekhoff 8; Moore 7 rebs; Gliddon 4 assts) at The Phoenix Phallanx, John Cain Arena. Crowd: 3,370
* * *
FLYING out of the blocks, the Kings looked revved up early, Casper Ware feeding Jordan Hunter as Sydney scooted out to a 16-8 lead over the defending champs.
Luke Travers shot 11 points without a miss in the first quarter (he finished with 16 on 6-of-6 shooting), and gave Perth a huge injection off the bench, as did Clint Steindl and Jesse Wagstaff, the Wildcats ahead by the first break.
Sydney played them even in a second quarter marred by typically officious officiating which resulted in Ware copping a tech after working to the hoop for a rare basket on Bryce Cotton which he then felt compelled to tell him about.
Basketball trash-talk between two fierce and passionate rivals and combatants is NOT something the game needs to lose but we are hampered by refs with itchy trigger fingers and zero empathy.
That was Ware's third foul and while Sydney worked hard to claw 51-48 ahead after the break, three consecutive 3-pointers from Cotton swung the momentum completely.
The Wildcats held Sydney to nine points in the third and 12 in the last - a 21-point second half that most likely wouldn't beat any team not named Adelaide.
PERTH WILDCATS 89 (Cotton 29, Travers 16, Mooney 13, Blanchfield 11, Norton 10; Mooney 18 rebs; Mooney, Cotton 4 assts) d SYDNEY KINGS 65 (Martin 18, Vasiljevic 13, Hunter 10; Moller 7 rebs; Ware 6 assts) at The Kingdome, Qudos Bank Arena. Crowd: 5,067
* * *
MIRKO Djeric stroked Cairns' first eight points as the home team made its intentions clear, threatening to run Adelaide out of the building.
The 36ers again didn't start the biggest ace they had in their Sunday deck, namely Brandon Paul, and ultimately suffered hugely for it as he lost confidence and any semblance of rhythm trying to fashion plays out of thin air.
Run something for him! Geez. It really is rocket science for some, isn't it?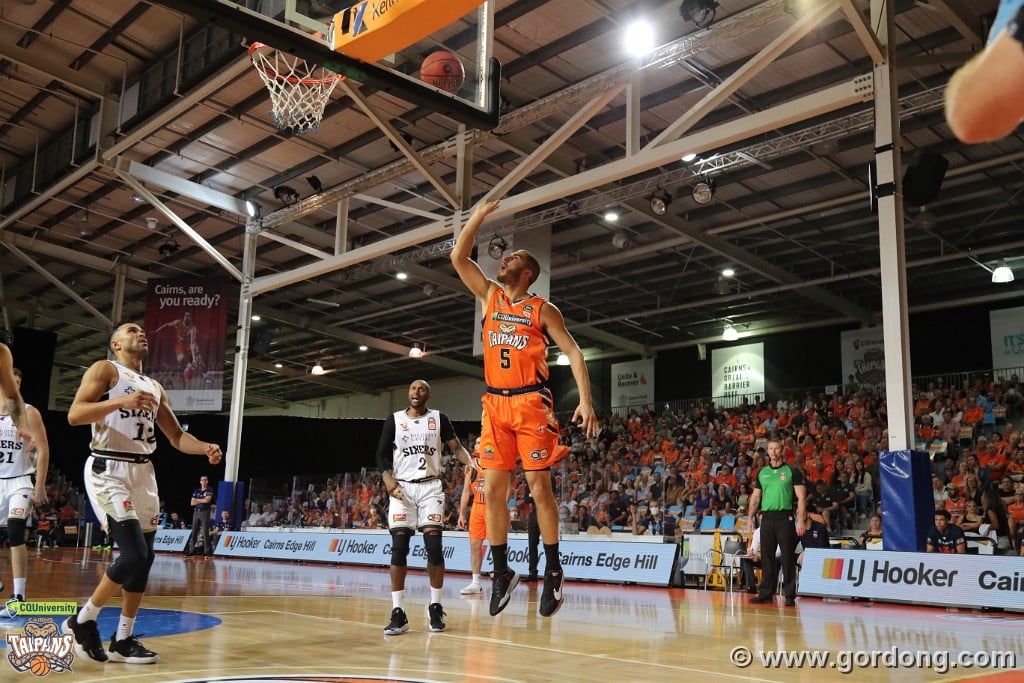 Cam Oliver (19 points at 90 per cent, 9 boards) was involved and active and Fabian Krslovic worked hard to create opportunities, the Sixers reliant on Daniel Johnson, Sunday Dech and Jack McVeigh.
The Taipans had the better of the half but Adelaide was drawing closer when coach Conner Henry called time-out with 2.0 seconds left to halftime.
Paul was shooting free throws so seriously, WTF?
After this essential time-out break in playing transmission, Paul slotted both free throws as we waited for that telltale Henry magic. Well, it appeared he set up a halfcourt press of some kind, which Jarrod Kenny attacked, letting loose a shot from near centre which never looked like missing. Yes, that was a Sixers masterstroke indeed.
Paul worked hard to stay connected but this genuine NBA talent who could be ripping up our league, instead now must be wondering what the hell he has fallen into because if it looks like manure, smells like manure and has the texture of manure, it likely is manure.
Scott Machado led his team to a comfortable win between two teams trying to avoid the inevitable.
CAIRNS TAIPANS 79 (Oliver 19, Machado 17, Djeric 13; Oliver 9 rebs; Machado 6 assts) d ADELAIDE 36ERS 65 (Johnson 21, McVeigh 15, Dech 11; Johnson 8 rebs; Dech 5 assts) at the Snag-Pit, Cairns Pop-Up Arena. Crowd: 1,945
* * *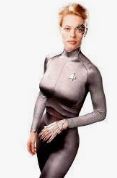 BRISBANE produced the season's first "180-game" against Illawarra tonight. Whatever coach Andrej Lemanis requested, the Bullets instead did a 180 and were punished by a Hawks team brilliantly led by Tyler Harvey.
By halftime, Harvey was 7-of-9 from 3-point territory - that's my personal favourite "7-of-9" pictured - and en route to a game-high 28 points.
His personal tally heavily was impacted by the fact he retired from the contest after a running bucket during the third quarter from which he landed awkwardly.
Harvey had his 28 at 63 per cent, with 8-of-10 threes, three assists and a rebound in small change over 23 minutes of action.
Vic Law suited but didn't play for Brisbane which was listless and lifeless as the Hawks sped 27 points clear.
A string of Jason Cadee baskets sliced the deficit back to 12 late in the last and Bullets fans thought for a second they could see a respite. But it was only a mirage.
The difference between the two teams best was reflected in a single play as Nathan Sobey hung back to remonstrate with a referee over what he thought was a missed foul on his preceding shot as Deng Deng ran the floor and threw down a monster dunk.
C'est la vie. Deng Adel also enjoyed a quality effort with 11 points, 11 rebounds and six assists.
ILLAWARRA HAWKS 96 (Harvey 28, Bairstow 12, Naar, Adel 11; Jessup 10 rebs; Adel 6 assts) d BRISBANE BULLETS 72 (Cadee 17, Froling 12, Krebs, Sobey 11; Hodgson 9 rebs; Sobey 6 assts) at The Sandpit, WIN Entertainment Centre. Crowd: 2,521
* * *
ROUND 11 (What We Learnt)
*United's David Sets-The cannot guard anyone who puts the ball on the floor;
*But he IS still a quality stand-up 3-point shooter;
*Luke Travers invented a new shot against Illawarra, the Scoop-A-Luke;
*Dan Shamir's decision to sub out Tai Webster 1:05 from halftime against Melbourne was huge in allowing him to rest before taking that taxing stroll to the locker room;
*The only player who can limit Bryce Cotton for four quarters is Bryce Cotton. For anyone else, three quarters just won't get it done;
*Mitch Hare needs to take a chill-pill and be a little more tortoise-than-hare when dishing technical fouls for banter;
*That it is more interesting discussing Adelaide being down Isaac Humphries and Josh Giddey than mentioning Cairns missing Majok Deng and Kouat Noi;
*Calling a time-out with 2.0 seconds left before halftime when your guy is about to shoot free throws may not be the smartest strategy. Maybe only call it at 3.0?
*Apparently the Sydney Kings do NOT have to provide relevant and appropriate injury updates to their fanbase unless it is in accordance with NBL policy. So Kings fans, and we know you're out there despite only 5,000 showing up to watch the home game against the champion Wildcats, you'll only get news from your club management when disclosure is a league-wide mandate;
*Adam Forde apparently buys his waistcoats at The Golf Store;
*Better to hang on the rim during warmups than have the backboard drop on a player or players in-game;
*TV courtside reporter Jo Healy's skillset includes the ability to catch a loose ball and even receive a compliment for it from Hawks coach Brian Goorjian mid-interview.
QUOTE of the WEEK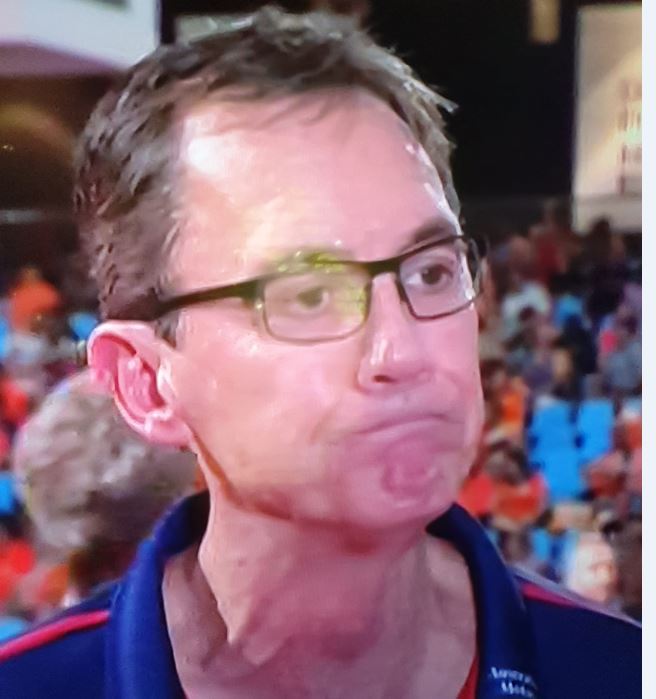 "Brandon hasn't been real good in the beginning of this game but he's now finally getting his feet under him. He'll play a lot in the second half."
- 36ers coach Conner Henry during halftime of the loss in Cairns, defending the indefensible as to why his recently-recruited NBA stud isn't being utilised, before subbing him on at 5:45 in the third and running nothing for him.
TOMORROW: Team of the Week