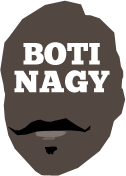 ---
Advertising opportunities available.
Please contact me.
---
NBL21 Rd14: Tune in to our 'hit' parade
Tweet
GOING a musical route with this week's NBL match summaries, now we've seen Cam Oliver (Cairns) and Didi Louzada (Sydney) leaving, on a jet plane.
"Next Star" Louzada has been activated by NBA club New Orleans while Oliver has been released to go home by the Taipans due to family reasons.
Both will be tough to cover but the Kings, very much in the Final Four race, may have it harder due to the fact they already have so many sidelined players, including scorer Dejan Vasiljevic.
There's still a long and winding road ahead for a number of teams.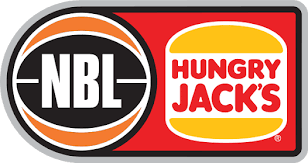 ROUND 14 - GAME BY GAME HIT PARADE
SOMETIMES you just want it more and Cairns proved it has a spine when it came from 20-36 down during the second quarter to beat an in-form Adelaide by three.
The 36ers' NBA-level import Brandon Paul had a wide-open three from the corner at the game's death to try for the tie but passed it over to Jack McVeigh who rushed a pressured 3-point attempt which never looked like dropping.
It was a magnificent performance by the Taipans, easily their gutsiest victory of a dismal season considering three of their starters were out, the last, most notably Scott Machado with a severe corky.
Adding him to already absent Majok Deng and Kouat Noi meant coach Mike Kelly needed to show faith in players such as Tad Dufelmeier and they didn't let him down.
Oops. Hold it right there. Forget all that and just go with our song title summary below!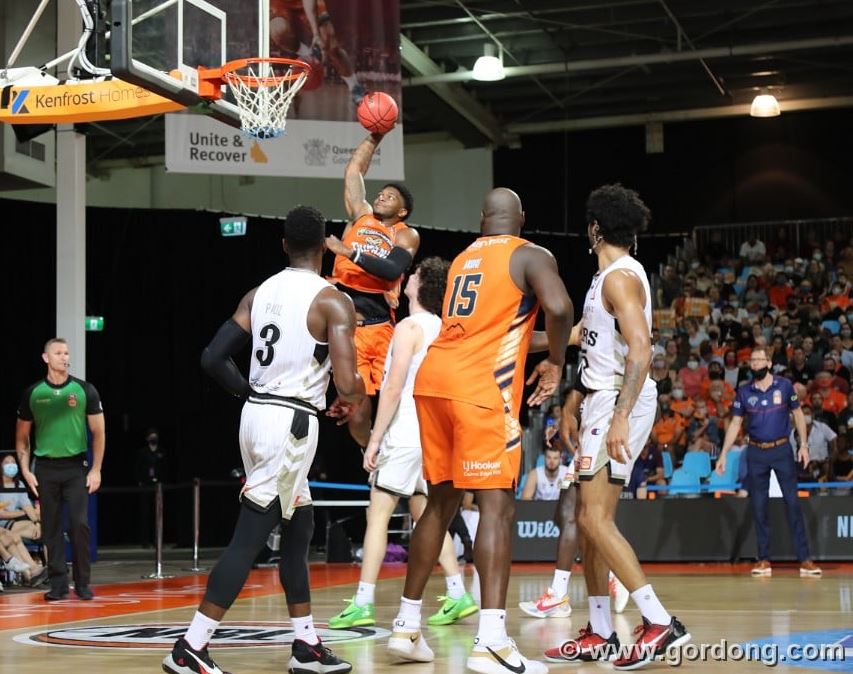 I CAN'T TELL YOU WHY: Well, maybe I could but that would diminish just how well the Taipans - down three starters now in Machado, Deng and Noi - played, coming back from 16 down in the first half, 11 down in the third.
While the 36ers were on "triple double watch" instead of "Win watch" the Orange seized the day, enjoying that peaceful, easy feeling of victory against the odds.
CAIRNS TAIPANS 91 (Oliver 25, Ngatai 15, King 14, Jawai 13; Oliver 17 rebs; Kenny 7 assts) d ADELAIDE 36ERS 88 (Johnson 24, McVeigh 22, Paul 18; Giddey 9 rebs; Giddey 7 assts) at The Snagpit, Cairns Pop-Up Arena. Crowd: 1,869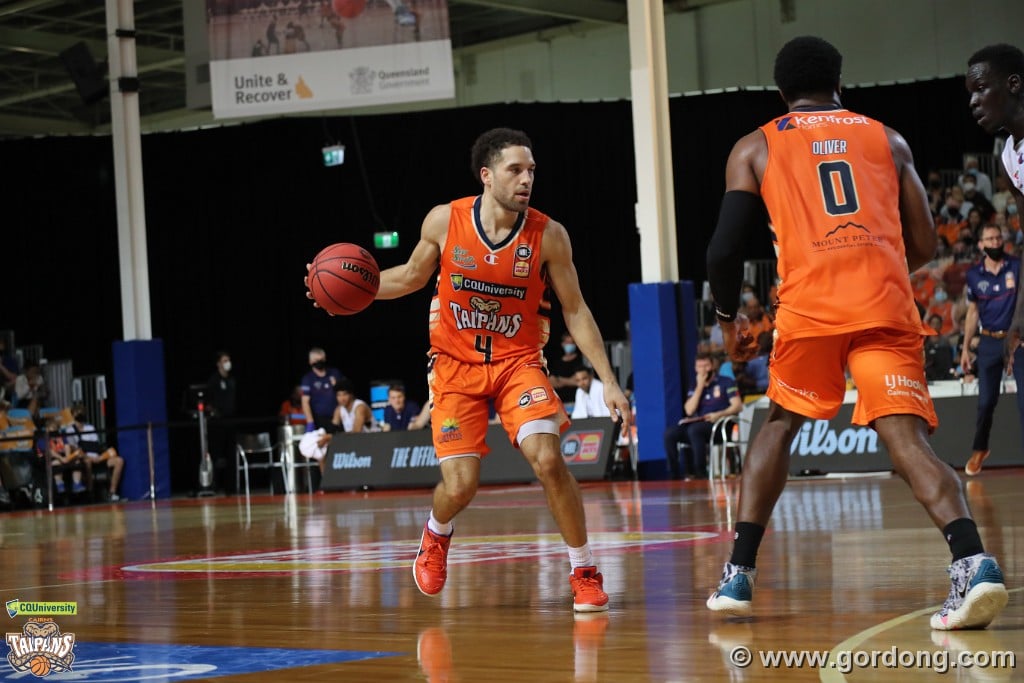 A TAD TOO GOOD: Tad Dufelmeier was instrumental at keeping Cairns in harmony.
* * *
I'VE HAD THE TIME OF MY LIFE: Easy for Didi Louzada to sing now he's departed the Kings for New Orleans and its NBA Pelicans with this one big game, a 28-point, 8-board haul to underpin Sydney's win.
Sydney was waiting to have one of these nights and finally had it, with Dan Kickert and Brad Newley also shooting out the lights.
SYDNEY KINGS 97 (Louzada 28, Kickert, Newley 17, Hunter 11; Louzada 8 rebs; Ware 6 assts) d SOUTH EAST MELBOURNE PHOENIX 90 (Mauriohooho-Le Afa 29, Moore 19, Creek 17; Moore 7 rebs; Sykes 5 assts) at the Kingdome, Qudos Bank Arena. Crowd: 4,476
* * *
I'VE GOT A FEELING: It's a feeling deep inside, oh yeah, that the Breakers are on their way now and it's time to start preparing for a slice of Kiwi heaven.
Randolph drove the Chevy to the levy and the Bullets ran dry.
NEW ZEALAND BREAKERS 91 (Randolph 20, Delany 17, Abercrombie 16, McDowell-White 13; McDowell-White 10 rebs; McDowell-White 14 assts) d BRISBANE BULLETS 71 (Hodgson 16, Sobey 15, Patterson 9; Harrison, Hodgson, Sobey 6 rebs; Sobey 2 assts) at the Silverdome, Launceston, Crowd: 1,559
* * *
CARRY THAT WEIGHT: That's exactly what Bryce Cotton does for the Wildcats and here he was again, standing up when they needed him against a Hawks outfit full of pluck.
PERTH WILDCATS 83 (Blanchfield, Cotton 18, Mooney 17, Wagstaff 12; Mooney 15 rebs; Norton 5 assts) d ILLAWARRA HAWKS 69 (Froling 15, Harvey 14, Simon 10; Froling 8 rebs; Naar 4 assts) at the Jungle, RAC Arena. Crowd: 11,485
* * *
WHAT A FOOL BELIEVES: Trusting the 36ers is somewhat akin to trusting Brisbane - don't do it! They'll let you down when you least expect it, surprise you when they should be toasted.
Can they make a run at the playoffs? Hmm. Revisit the song title.
ADELAIDE 36ERS 90 (Johnson 22, McVeigh 18, Dech 16, Paul 13; Johnson 9 rebs; Giddey 11 assts) d SOUTH EAST MELBOURNE PHOENIX 81 (Creek 17, Mauriohooho-Le Afa, Gliddon 14, Wetzell 13, Moore 11; Creek 14 rebs; Moore, Gibson 3 assts) at the Phoenix Fallanx, John Cain Arena. Crowd: 2,512
* * *
LIVIN' ON A PRAYER: Players may be going down - or out - all season, yet the Kings keep the flame burning, this time Casper Ware lighting the torch with a season-high 40-point haul.
They're halfway there.
SYDNEY KINGS 89 (Ware 40, Louzada 11, Vodanovich 9; Louzada 8 rebs; Bruce 4 assts) d CAIRNS TAIPANS 84 (Oliver 27, Ngatai, Machado 14; Oliver 19 rebs; Machado 5 assts) at The Kingdome, Qudos Bank Arena. Crowd: 5,214
* * *
THE LONG AND WINDING ROAD: Flying across the country hasn't been kind to the Hawks who really need all their key pieces in place to make that push for the playoffs.
United are receiving contributions from everywhere, it's all starting to "come together".
MELBOURNE UNITED 87 (Lual-Acuil 15, Landale 13, Baba, Goulding 11; Landale 11 rebs; Landale 5 assts) d ILLAWARRA HAWKS 76 (Jessup 19, Harvey 17, Froling, Ogilvy 11; Froling 7 rebs; Naar, Deng, Jessup 4 assts) at the UN, John Cain Arena. Crowd: 3,749
* * *
STAYIN' ALIVE: Ah, ha, ha, ha, well you can tell by the way Tom stole the ball, the Breakers are ready to stand tall.
They've got home games coming now, an (almost) settled lineup so no more heebeegeebees following this great win out west.
NEW ZEALAND BREAKERS 83 (Randolph 23, C.Webster, Abercrombie 14, Delany 13, Iverson 11; Iverson 17 rebs; Delany 5 assts) d PERTH WILDCATS 78 (Mooney 22, Blanchfield 19, Wagstaff, Cotton 12; Mooney 8 rebs; Cotton 10 assts) at the Jungle, RAC Arena. Crowd: 11,316
* * *
QUOTE of the WEEK
"Quit calling bullshit."
-Hawks coach Brian Goorjian cops a technical foul in the second quarter in Perth after his succinct summary of ref Chris Read's discretionary travelling call on Deng Adel.