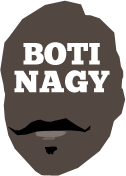 ---
Advertising opportunities available.
Please contact me.
---
NBL21 Rd.21: This. Is. It.
Tweet
WHICH two teams will join Melbourne and Perth in the NBL Final Four for the tilt at the title? It's going to take the final round of the regular season to find out as the wannabes face rival teams in the hunt, their fates in their own hands.
Illawarra (19-15) has Perth and Sydney in its last two outings.
South East Melbourne (18-15) meets Brisbane twice, and New Zealand, the Bullets' (16-17) other game against Sydney (17-17).
The Kings' other match is against Illawarra.
As you can clearly see, everyone's fate is in their own hands with Perth potentially enjoying a playoffs dress rehearsal against Illawarra (who they most likely will meet in the semi finals) and Melbourne (their projected grand final opponent).
The regular season championship - and its playoffs homecourt advantages - also still hangs in the balance though Melbourne is in the box seat, with its last game a likely win over hapless Adelaide.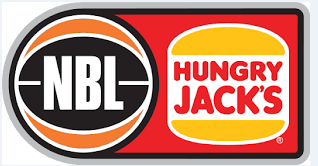 ROUND 21

TAKING a punt on the home side tonight having enough to play for to stave off the burgeoning depth and power of the defending champion Perth Wildcats. A win here would consolidate Illawarra's place in the playoffs giving it everything to play for. Tyler Harvey's support cast would need to step up again, as it did against Adelaide, because the Wildcats will be trying to further evolve their game in the absence of Bryce Cotton. It truly is a case of now-or-never for the Hawks.

THE not-so-shocking news coach Mike Kelly will not be back to helm the Taipans next season is sure to have some impact in this clash of the dual grand final rivals. Kelly's last game as team mentor after being NBL Coach of the Year last season will be an emotional finale for him and how his charges respond will be telling. If he has lost the players, as some suspect, this game will reveal which ones. The Breakers will be anxious to close a difficult year the right way, and there's no reason why they shouldn't.

BACKING South East Melbourne here to inflict a deep wound on Brisbane's chances by winning this first clash of two between them in this round. That prediction is based solely on the fact that, at their best, the Phoenix are the #3 team in this comp. The challenge has been to keep them playing "at their best" for the full 40 minutes, as Cairns exposed last round. Brisbane is not a team you can trust but with so much at stake, surely we can expect a committed performance. In that case, this would go to the wire.

WHAT a way for Illawarra to finish its regular season, hosting arch and derby rival Sydney and at a time when the Kings are equally desperate for the win. Battling hard to beat league-leading Melbourne in double overtime will have Sydney feeling confident in its ability to shake off the Hawks, though Xavier Cooks may be hampered or even sidelined by injury, changing the dynamic. If Cooks is out, then the Hawks should swing into favouritism but Sydney is so close to the ultimate, it has enough weaponry to fashion out a win.

FORGET that Perth and its culture of "Wildcats basketball" is the reason we like it to beat championship favourite Melbourne in this final stoush before the finals stoushes. United rightly should start favourite and appears to have much better internal coverage for the injured Jack White than Perth has for the injured Bryce Cotton. The X-factor in this one is Will Magnay who really must start asserting himself or risk becoming the culprit or any Wildcats slippage. Chris Goulding is the other X-factor in this, as he often is.

THIS is that Cairns-type danger game for the Phoenix, who no doubt will be up for twin clashes this round with Brisbane, but easily could let down for this one against a Breakers team playing with the house money and with nothing to lose. Of course, if Simon Mitchell can sell his charges on the fact that a win here could make that last game less significant, then New Zealand will have its hands full. Curbing Levi Randolph, who is playing some of his best basketball now, will be a key element in any South East success.

AN impossible one to predict from this far away because how Brisbane and Sydney have fared in matches leading up to this well could determine their state of mind for it. If they've dropped games and are fading from the playoff picture, then how they come out here assuredly will be impacted. On face value, and given Sydney's injury toll, Brisbane has to start as slight favourite but you never know about the Bullets. Which version of them will show up? The world-beaters or the chest-beaters? Just leaning toward them slightly.

OBVIOUSLY the easiest game of the round to predict, Melbourne should put the cherry on top of the regular season championship by closing the season the way it began, by belting Adelaide. Not much changed in between, United fulfilling its championship contention and the 36ers being the basket case we expected. It would be nice to see Daniel Johnson go out with a big bag of points and also playing some D, Brendan Teys enjoying a decent send-off and for the Sixers' kids to get a look in, the result being meaningless. But don't count on it.

EVERY instinct of my being suggests Brisbane, in what will be Andrej Lemanis' last game as coach - assuming the Bullets don't make the Final Four - should start favourite to win this one. But still I cannot go past the Phoenix rallying to bounce into the playoffs off a winning springboard, Brisbane having been the league's most erratic team this season. Losing Vic Law to injury was a monumental loss and helped shape - or mishape - Brisbane's season. They might have a point to prove here, though what it would be remains a mystery.
Safest Bet of the Round: There still will be plenty of on-air discussion about Trevor Gleeson going to Japan next season to coach, even though some measure of investigation would reveal that is a most unlikely scenario.