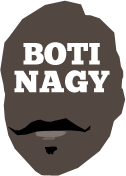 ---
Advertising opportunities available.
Please contact me.
---
NBL21 TotW Rd.20: Red is the colour of the day
Tweet
RED was the colour of the day when it came down to selecting our NBL Team of the Week for Round 20, with Perth Wildcats and Illawarra Hawks the two clubs battling it out for our top honour.
The Wildcats were playing Sydney and the Kings not only had a playoff spot to try and grasp, but also a point to make after a prolonged soliloquy from coach Adam Forde the last time they lost at The Jungle.
To make matters tougher on the Wildcats, Bryce Cotton was not only out injured but not even in the venue to support his teammates.
Yet the further this contest went, the greater Perth's control over it, Mitch Norton setting the example with a great defensive performance on Casper Ware and players such as Todd Blanchfield and Luke Travers picking up the slack.
John Mooney provided another double-double as Perth comfortably won 81-67, leaving Sydney's playoff aspirations in the wait-and-see basket.
Chasing a return to the Final Four and the post-season, Illawarra won a tough contest on the road to New Zealand and did it in style, 84-73, even though it still was evenly poised going into the final minutes.
Schooling Adelaide's dunces 97-83 was less challenging but made for a top round by the Hawks in their playoff build.
Splitting the clubs for our Team of the Week was difficult but beating a finals aspirant such as the Kings, and without suiting their best player - and the best player in the league - made us lean slightly to Perth, given both Hawks wins were over teams at the lower end of the ladder.
And while some would be dismayed we did NOT give South East Melbourne our Team of the Weak As P--- award this round for its fade-out in Cairns, the fact is we felt that would have dissed the Taipans for their outstanding achievement.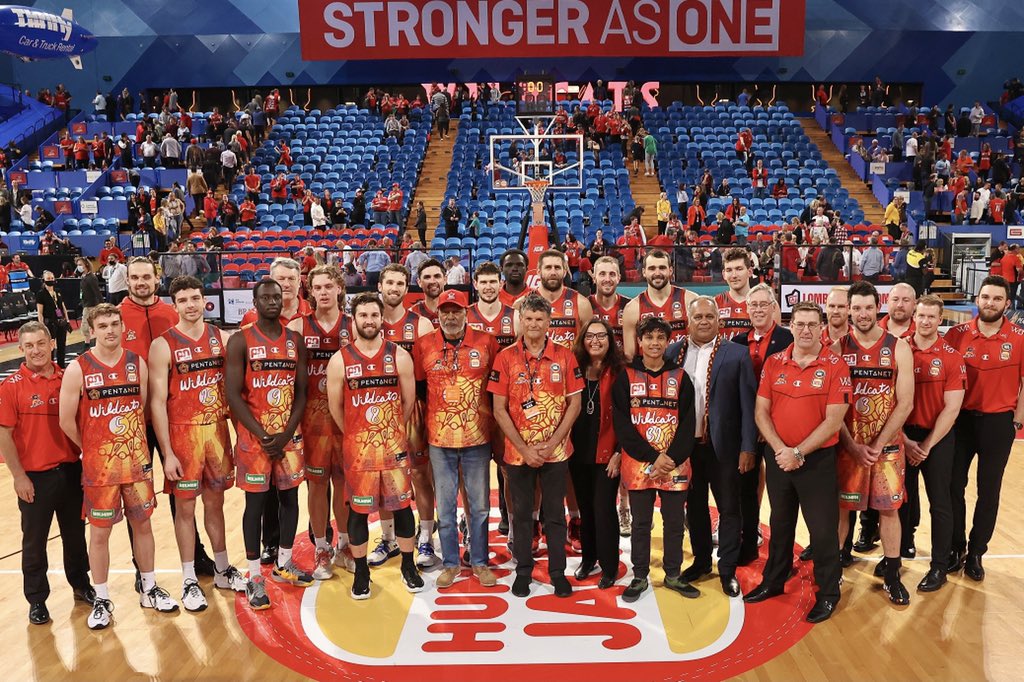 BASKETBALL ON THE INTERNET TEAM OF THE WEEK
Round 20 Perth Wildcats
Round 19 Melbourne United
Round 18 South East Melbourne Phoenix
Round 17 Adelaide 36ers
Round 16 Adelaide 36ers
Round 15 Sydney Kings
Round 14 New Zealand Breakers
Round 13 Adelaide 36ers
Round 12 South East Melbourne Phoenix
Round 11 Perth Wildcats
Round 10 Sydney Kings
Round 9 South East Melbourne Phoenix
Round 8 Brisbane Bullets
Round 7 Brisbane Bullets
Round 6 Perth Wildcats
Round 5 Melbourne United
Round 4 South East Melbourne Phoenix
Round 3 Adelaide 36ers
Round 2 Illawarra Hawks
Round 1 Illawarra Hawks
BASKETBALL ON THE INTERNET TEAM OF THE WEAK AS P---
Round 20 Not awarded
Round 19 Brisbane Bullets
Round 18 Not awarded
Round 17 South East Melbourne Phoenix
Round 16 South East Melbourne Phoenix
Round 15 Brisbane Bullets
Round 14 Brisbane Bullets
Round 13 Not awarded
Round 12 Not awarded
Round 11 Brisbane Bullets
Round 10 Cairns Taipans
Round 9 (Cup Rd.4) Adelaide 36ers
Round 8 (Cup Rd.3) Not awarded
Round 7 (Cup Rd.2) Adelaide 36ers
Round 6 (Cup Rd.1) Not awarded
Round 5 Perth Wildcats
Round 4 Adelaide 36ers
Round 3 Not awarded
Round 2 Not awarded
Round 1 Not awarded
BASKETBALL ON THE INTERNET PLAYER OF THE WEEK
Honourary Rd 20 Mention Tyler Harvey
Honourary Rd 19 Mention Chris Goulding
Honourary Rd 18 Mention Keifer Sykes
Honourary Rd 17 Mention Bryce Cotton
Honourary Rd 16 Mention John Mooney
Honourary Rd 15 Mention Finn Delany
Honourary Rd 14 Mention Levi Randolph
Honourary Rd 13 Mention Jock Landale
Honourary Rd 12 Mention Colton Iverson
Honourary Rd 11 Mention Chris Goulding
Honourary Rd 10 Mention Bryce Cotton
Honourary Rd 9 Mention Bryce Cotton
Honourary Rd 8 Mention Tai Webster/Dejan Vasiljevic
Honourary Rd 7 Mention Nathan Sobey
Honourary Rd 6 Mention Bryce Cotton
Honourary Rd 5 Mention Casper Ware
Honourary Rd 4 Mention Casper Ware
Round 3 Vic Law
Round 2 Tyler Harvey
Round 1 Daniel Johnson