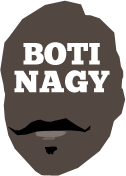 ---
Advertising opportunities available.
Please contact me.
---
NBL21 TotW: We're wild about these guys
Tweet
EAST of WA's border with the rest of Australia, it would be fair to say Melbourne United virtually was a unanimous preseason prediction to win the 2021 NBL season.
With the talent and depth of that roster, that was no great surprise. But the extent to which the defending back-to-back champion Perth Wildcats - in pursuit of their historic first "threepeat" - was dismissed?
That WAS a surprise.
Or ... maybe not.
The Wildcats have made it to the playoffs every season since contesting the 1987 grand final series and to some degree, it virtually is a case of "wishful thinking" when eastern states scribes almost annually come up with reasons Perth finally will falter or fail.
Me? I select a top three each season, to accompany Perth in the Final Four. It's just simpler that way.
This week the Wildcats, in the wake of a rare and humiliating 25-point smashing by a South East Melbourne outfit they beat a few days earlier by 31, came out and did the allegedly impossible.
They beat pacesetting, undefeated Melbourne United 89-85, Bryce Cotton with 29 points, seven assists and three steals, fellow import John Mooney with 13 points, nine rebounds, three assists and a block. Old face Jesse Wagstaff added 14 points and new face Todd Blanchfield 12 as Perth ended predictions Melbourne could go through the season unbeaten.
Full of pluck and vigour, Sydney Kings gave Perth all it could handle in the first rematch of last season's unrequited grand finalists before the Wildcats prevailed 113-106.
Mooney was simply magnificent, his 30 points at 92 per cent, plus a whopping 18 rebounds and three assists. Blocked a couple of shots, too.
Cotton also went for 30, plus nine assists, Blanchfield adding 17 points and Mitch Norton pairing 10 points with eight assists.
For the round - Round 6 of the regular season, Round 1 of the NBL Cup - Cotton averaged 29.5ppg and 8.0 assists, Mooney 21.5ppg, 13.5 rebounds. And Cotton now is on the threshold of gaining Australian citizenship.
Be afraid NBL. Be very afraid.
Perth Wildcats unanimously claim this round's Team of the Week mantle and in a rare move, no team qualified for Weak As P--- (dis)honours, several splitting a potential candidate performance with a better one.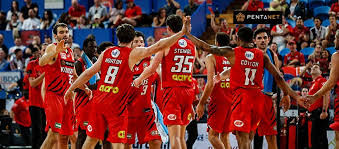 BASKETBALL ON THE INTERNET TEAM OF THE WEEK
Round 4 South East Melbourne Phoenix
Round 5 Melbourne United
Round 6 Perth Wildcats
BASKETBALL ON THE INTERNET TEAM OF THE WEAK AS P---
Round 4 Adelaide 36ers
Round 5 Perth Wildcats
Round 6 (Cup Rd.1) Not Awarded
BASKETBALL ON THE INTERNET PLAYER OF THE WEEK
Round 1 Daniel Johnson
Round 2 Tyler Harvey
Round 3 Vic Law
Honourary Rd 4 Mention Casper Ware
Honourary Rd 5 Mention Casper Ware
Honourary Rd6 Mention Bryce Cotton