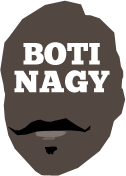 ---
Advertising opportunities available.
Please contact me.
---
NBL23 Rd5: Ask Melbourne about Melbourne?
Tweet

BACK in 2018, then Adelaide 36ers coach Joey Wright was fined for saying something like "why complain to Melbourne about Melbourne?" The fact the NBL - owned by Larry Kestelman, as is United - has done nothing to even reprimand one of its players after he claimed "he shoved his finger up my arse" just reiterates Wright's point.
It happened during United's home loss to Cairns after a tech foul on Chris Goulding and his verbal response was one I'm sure he'd love to take back. And he did. He recanted the assertion soon after.
Yes, it reinforced the pressure United is feeling, as did coach Dean Vickerman's post-match comments throwing under-achieving import Jordan Caroline under the bus.
Vickerman since has apologised to Caroline in front of his team for those remarks and lauded the young man's professionalism. But the Goulding meltdown? It has barely raised even a ripple.
Surely if one of your marquee players makes an unsubstantiated claim of that nature - and it falls under the extremely serious category of sexual assault - then says he made it up, that warrants some sort of League reaction?
A reprimand? A fine?
Imagine if Jesse Wagstaff claimed that. Then recanted. All hell would break loose.
And while I'm sure the popular and charismatic Goulding regrets his remarks - and did try to fix it up soon after - the Melbourne-based NBL should have had some sort of reaction. After all, this is "a world class league" is it not?
But in the wise words of Joey Wright: "Wny complain to Melbourne about Melbourne?"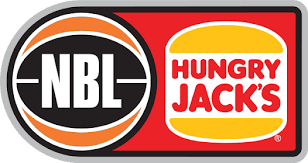 ROUND 5 - HOMECOURT? BAH
HUMBUG

IT was only a matter of days ago that Brisbane flogged Illawarra in Wollongong, the Bullets finally recognising Aron Baynes' strengths and utilising them for a dominant win. Now, at home, the Bullets should reprise that victory, albeit against a hardier Hawks crew with Peyton Siva in the team.
AFTER shutting up the Kings in Sydney, Adelaide will be looking forward to hosting the surging New Zealand Breakers in what arguably is one of the matches of the round. When Craig Randall is on target, these Sixers are tough to beat but NZ prides itself on its defence and also is looking like one of the major playoff contenders. This is a coin toss.
HUMBLED at home, humiliated on the road, Perth's history is one of retribution and it could not have a better mark than South East. The Phoenix have put a couple of good wins together and are finding their identity while the Wildcats are still seeking theirs and are a work-in-progress. If there's enough help for Bryce Cotton though...

HOW the Hawks manned up against Brisbane will have much to do with their mindset as they host a Melbourne team deep on controversy, lighter on depth. United has the pieces to win this, provided Xavier Rathan-Mayes doesn't decide to be a one-man show against his former club. Heroball has not served United well whereas ball movement and touches for Goulding has.

WITH a score to settle after losing at home previously to Cairns, Sydney will be fired up for this rematch between the league's leading teams. Keanu Pinder has been a revelation this season. A joke at Adelaide, his stature hugely grew last year under Adam Forde and any head-to-head now with Xavier Cooks looms as pivotal. Hats off to him and the Taipans road warriors.

ANOTHER match with the potential to highlight the round, New Zealand at home host the ever-vigilant and aggressive Tasmania JackJumpers in their historic first-ever clash across the ditch. The Jackies are the league's "Moneyball" team for sure but the Breakers also are in playoff contention, making this a huge showdown. Home court didn't do NZ much good last round though.

MITCH Creek always is a factor in any matchup between South East and the 36ers where he once was the face of the club and its captain. This clash doesn't figure to be much different as both clubs look to build on recent gains. Home court is suppoosed to be worth something, isn't it? It sure hasn't been the case this season and maybe incoming Adelaide can sneak the win.

BEATING Perth in Perth has been the high point of Melbourne's season so far but managing to repeat the dose at home, where United has more often been a casualty than in a comfort zone, appears a tall order. The Wildcats will be revved to get some momentum going while United is banking on a new import and the returns of Shea Ili and Mason Peatling to save its season.
GAMBLING RESPONSIBLY (A contradiction in terms if ever there was one): Would not rule out South East beating the Wildcats in Perth or Adelaide in Melbourne. They're a difficult read at present.