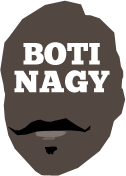 ---
Advertising opportunities available.
Please contact me.
---
NBL23 Rd6: Wildcats? JR would struggle playing for JR
Tweet

JOHN Rillie might find it tough playing under John Rillie. The rookie Perth Wildcats coach always knew taking on the NBL's most storied franchise after a "down" year would be a difficult way to start his head coaching career and no-one should be baying for his head, despite his team's struggles.
If we're going to be blunt rather than harsh, there have been a few issues he may not have seen coming.
For a start, crowd numbers have been dipping, fans irate the club's ownership is not from Western Australia and has no WA sensibilities.
That's before even looking at the team itself. As much as I am a huge fan of Mitch Norton, truth is for whatever reason, he hasn't been anywhere near his consistent, hustling, harassing self.
Todd Blanchfield has joined the ranks of Cam Gliddon and Reuben Te Rangi where it is impossible to know from week to week what he is going to serve up. Great or Grate?
Corey Webster was a prize recruit to add scoring punch and ease the burden on Bryce Cotton. It hasn't been happening.
Cotton is carrying the team offensively through the first half of games, then hitting the wall as the matches wear on.
Luke Travers, another favourite of mine, has at times looked as though he is believing the hype about Luke Travers, resulting in some careless play that stings his team.
Turning to the imports and Brady Manek, straight out of college basketball, needs time to find and master the pace and requirements of the NBL.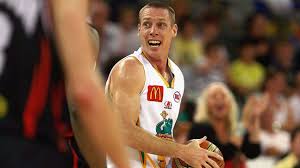 You don't get that when you're in-and-out of games like a yo-yo. That's why I believe John Rillie the player - a gym rat and absolute lover of the game - would not enjoy playing for John Rillie on the current way JR is coaching.
It very much resembles college coaching where there's a steady stream of change of on-court personnel, with a few notable exceptions, usually dictated by star status.
Coaching at college level, where JR has done his apprenticeship, is a vastly different prospect to coaching at the professional level. In the majority of college programs there's a high rate of in-game personnel turnover. This is a competition where coaches dominate and fans support the uniform.
But in the pro game, fans come to see the stars and those are the guys (and gals) who should be dominating the minutes. (Even referees need to understand this.)
Making substitutions every two-three minutes is not conducive to a quintet finding much of a groove together and for a gym rat such as Rillie, he should fully understand people need to be on the court for extended stretches, not anxious about getting the hook.
Take the Melbourne game for a recent example. Blanchfield was having his issues scoring but from the start of the third quarter, went on a personal 8-0 rampage which brought the Wildcats from 40-50 at the interval to 48-50.
He was subbed out soon after. Now unless he asked to come out - which, when a shooter gets on a roll he very rarely does - that made no sense. Coming out at 6:05 - what, he couldn't muster four minutes? - was hard to comprehend.
Imagine Rillie in his prime splitting two 3-pointers with a runner, then being subbed out. Pretty sure he wouldn't be thrilled.
Growing out of the college mentality, letting players find and master the tempo and having a management let the fans enjoy the game-night experience instead of willing them to stand and clap and blah blah, all will help turn Perth back around.
Or they can take the more usual route and just sack someone.
Meanwhile Adelaide tonight has a chance in Wollongong to make a statement as Craig Randall will be missing. Do a few others now step up or will his absence leave too big a hole to fill?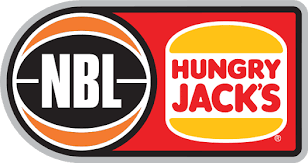 ROUND 6 - TIME FOR ANSWERS

HOW desperately does Illawarra at home and incoming Adelaide need a win? Peyton Siva's presence has helped the Hawks while the 36ers bounced back from a home mauling by the Breakers to narrowly miss at SEM. It's the Sixers' reluctance to commit defensively which Illawarra can exploit. The Hawks were unlucky to fall away when they lost in Adelaide. Craig Randall being out injured also helps.
YES, Tasmania took a welt last round in NZ but so too did Perth, dropping by 17 in Melbourne and on a four-game skid unheard of since a similar blot in 2018. The Wildcats should be fuming after their record-breaking loss in Hobart but can they stop the Jackies? The big news is Will Magnay is back at last. Actually he's not. I just wrote that to see if you were paying attention.

STIFF to lose on the road to Sydney and having already beaten United in Melbourne, Cairns should start favourite for this rematch in Cairns. But United seemed to have found its chops last round and for some reason, looks capable of an upset here. This is an even-money bet though, unless Nate Jawai suits. (Which he won't. For either. Again, checking if you're on the ball.)

EXPECT Brisbane to be "up" for its trip to Hobart, where Jason Cadee will play his 350th NBL game. Tasmania has had Brisbane's measure but Nathan Sobey looked like an Olympian last round and the JackJumpers will need their full "Moneyball" mentality operating. Are the Bullets really "in form" after twice routing a crappy Illawarra? Or are they the first major contenders for "Fraud Squad" status? This round should help determine that.

DOES anyone in Adelaide know if this bout with Perth is the formerly "annual" Cattalini Cup game with the Paul Rogers MVP award? Or have both clubs now forgotten about their annual ritual? You've gotta love admin and management changes and their impact on "traditions". Tipping Adelaide to win twice in a round is as precarious as tipping Perth to lose twice. Ah, WTH. Let's live dangerously.

NEW Zealand first with a 6-2 record, hosting defending champion and second (on percentage) Sydney, also on 6-2, looms as the match of the round. The Breakers have had a typically ghastly draw but are making the most of it, Tom Abercrombie's return also a bonus. It's a fact this season that homecourt has meant little-to-no advantage but after two years on the road, New Zealand may be the exception. So again, why not take a punt?

THROW-UP ... er ThrowDOWN time as Melbourne hosts crosstown rival South East Melbourne, the Phoenix humming along nicely. Ryan Broekhoff has found his game, Gary Browne is a massive asset, Mitch Creek is as focused as ever ... it adds up to a fun watch for SEM fans. Melbourne needs to extract the digit and avoid throwing elbows - oh wait. That's right. Indiscretions don't matter when it's United. Just expect another great clash between these two true adversaries.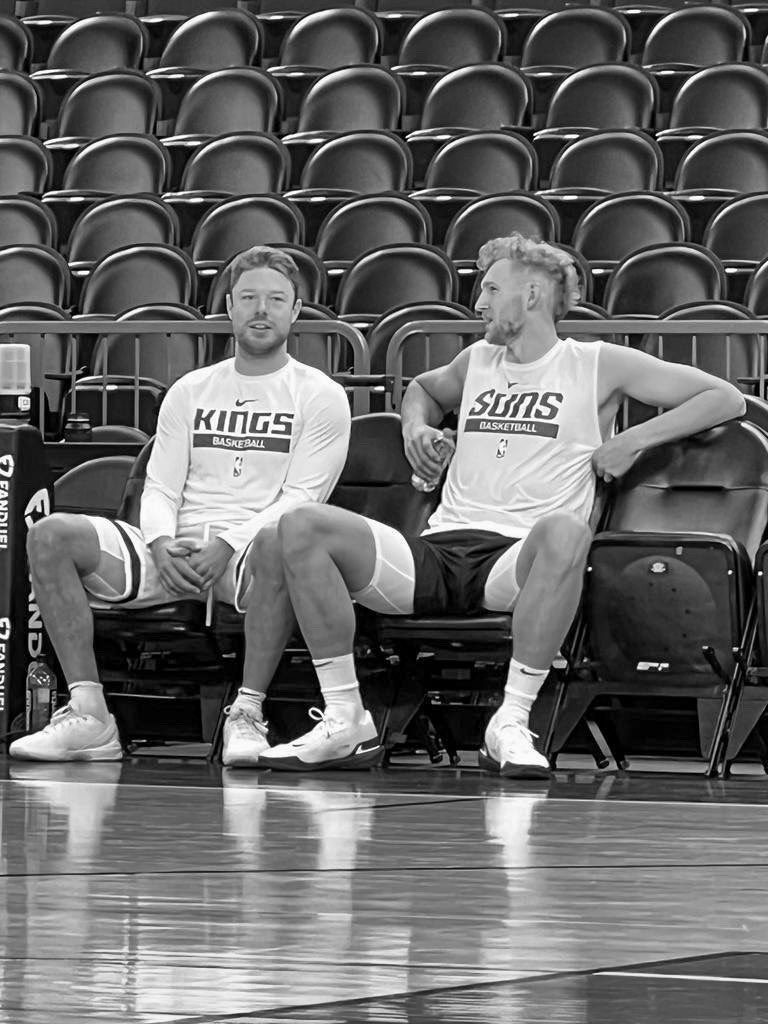 WHAT do you reckon? The boys back home missing us a little?