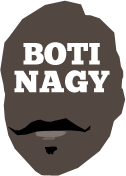 ---
Advertising opportunities available.
Please contact me.
---
NBL's ace of an idea
Tweet
MAKE no mistake. Combining an NBL regular season game tonight with the Australian Open tennis in Melbourne was a minor stroke of genius.
In fact, given Melbourne United plays out of the tennis precinct already, the only surprise probably is that someone didn't think of it sooner!
But exposing our league to a tennis world is a great initiative and the prospect of the roof also being opened will make this Melbourne-Cairns match unique.
Everything is set and the Taipans have to love the chance to control their own destiny in their last-ditch drive at keeping their finals dreams alive.
Watch some tennis, then watch some basketball – it's a sporting feast for all so if you're a Melbournian, what the deuce are you doing, sitting at home?
Get down amongst the racket and enjoy yourself.
* * *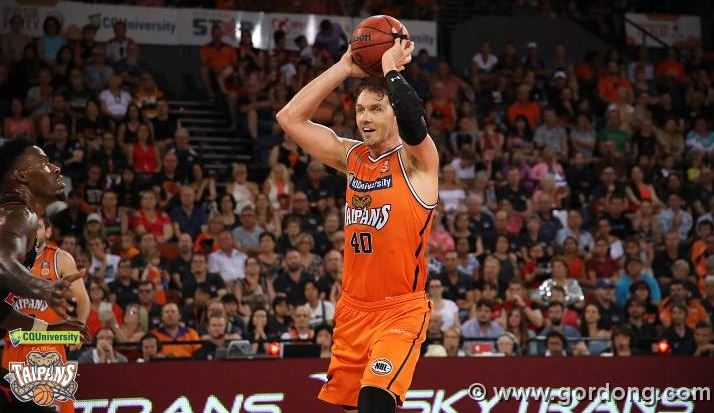 ALL seems to have gone quiet on the Most Improved Player front of late.
Remember when everyone was talking up New Zealand's Shea Ili before his form dipped? Then Perth's comeback story of the season, Lucas Walker, put his hand up for serious consideration.
Meanwhile, Cairns veteran Alex Loughton (above) – playing so well he is back in the Boomers squad – has had a stellar season, revisiting the form of his youth and certainly making a case for Most Improved considerations.
Here's another one for you. Craig Moller.
The former AFLer (who saw the light) was little more than a sometimes handy novelty with Sydney Kings last season. But this season at Melbourne United, he has thrived as a do-it-all Mr Fixit type and definitely a contender in the MIP stakes, if not Sixth Man.
Check him out. He does a lot of things well and is always active and committed.
Loughton and Moller (below) in the same game tonight promises some fun moments for certain.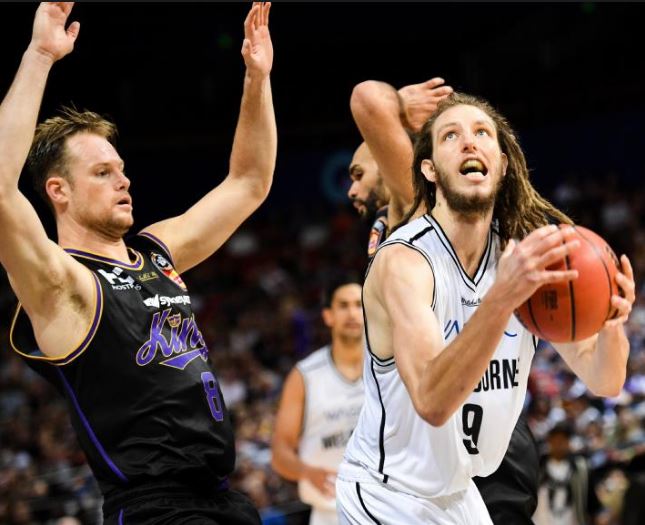 * * *
REPEATEDLY asked why on social media I'm not drawn into the "Top 5" list debates which currently are all the rage on FOX, with Corey Williams at its forefront.
The reason is simple. There's only eight teams. It's actually harder to miss out on the "top five" than to make it!
Yes, "top five" lists make some modest sense when talking NBA and 30 teams. But top five out of eight? To quote Ebenezer, "bah humbug".
* * *
WILL Cody Ellis be cited by the NBL games review panel anytime soon for his open hand slap of Nathan Sobey on Sunday?
Yes, the refs gave both the Illawarra forward and the 36ers guard USFs for their trouble, but were the actions that equal?
Is being annoying the same as being slapped?
Is the degree of pain inflicted by the slap a determining factor?
Loved Steve Carfino on the FOX call saying it had gravity, while asking is it a less serious offence if "it's only a flesh wound"?
Corey Williams too thought an ejection was imminent.
"Contact to the head"? Isn't that a GRP priority above all others?
Just asking. But don't wonder why Adelaide feels it gets a raw deal from the league.
* * *
AFTER a hiccup in Auckland, Melbourne was back to form dismissing Brisbane and must start favourite at home tonight.
But the Taipans twice have handled United, albeit in Cairns.
They took a welt earlier this season in Melbourne and, here's a stat to curl your moustache (or straighten your hair) – Cairns has only won in Victoria five times and lost on 41 occasions.
That's not even what you'd call a strike rate! A strike-out rate, maybe.
Taking it all into consideration and the stakes at, well, stake, if the occasion doesn't get to them, don't be surprised if the Orange peel off an upset.