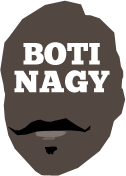 ---
Advertising opportunities available.
Please contact me.
---
Night at the Basketball, United style
Tweet
LET'S be blunt. When it comes to game-night presentation, some NBL clubs definitively have it all over the others, but when it comes to Melbourne's annual Boxing Day "open roof" match, that's an event all of its own.
United doesn't just do that one better than most, it has made the match the biggest single NBL event, outside the playoffs.
As some 10,300 people file into Hisense Arena, the air of anticipation and excitement is palpable. There's already plenty of colour, noise and activity to keep even the most hard-to-please fan captivated.
But unlike any other game, this one has the added spectacle of the roof at Hisense being opened and trust me, it is quite the spectacle.
OK. You easily could take the position of well yes, a roof opening is quite the treat, right up there with clipping open your car's sunroof or flipping a pancake.
But United does this so very well, building the anticipation incrementally.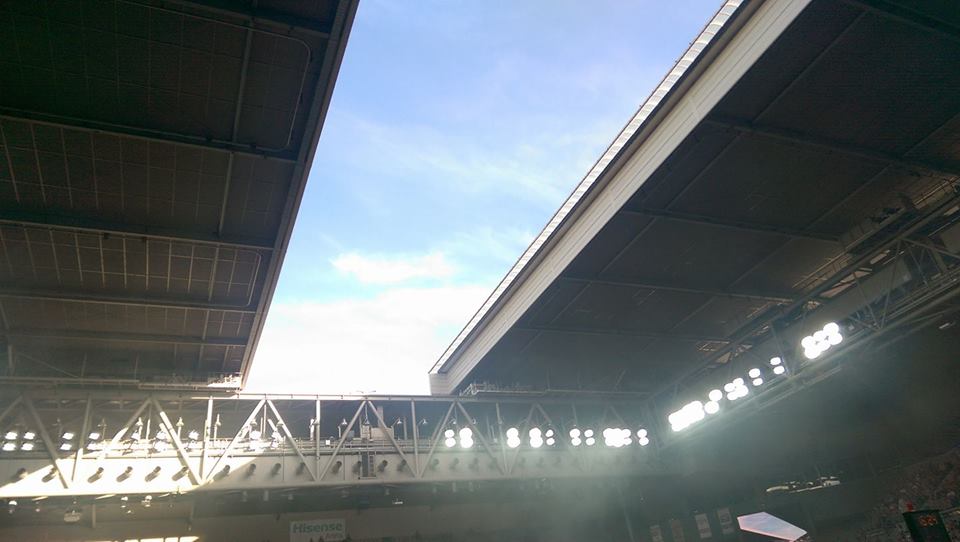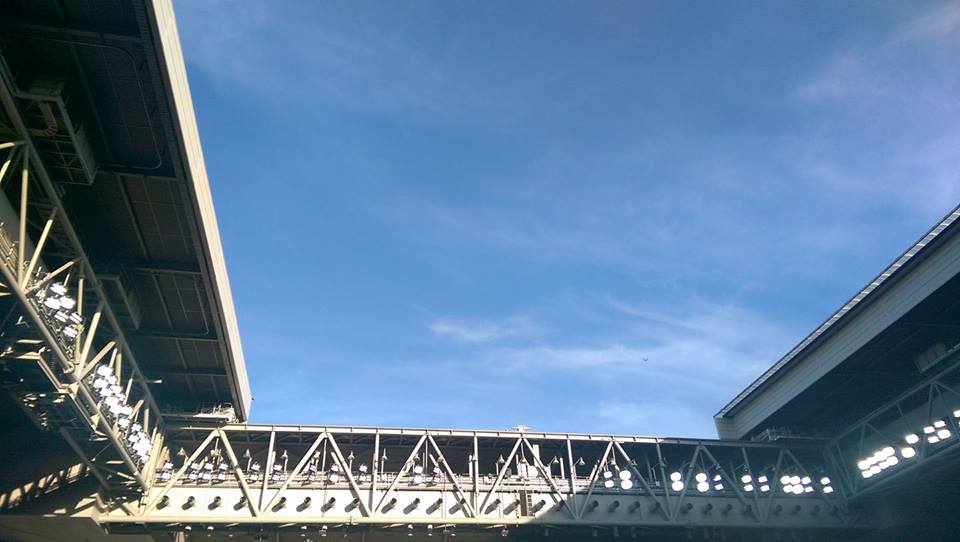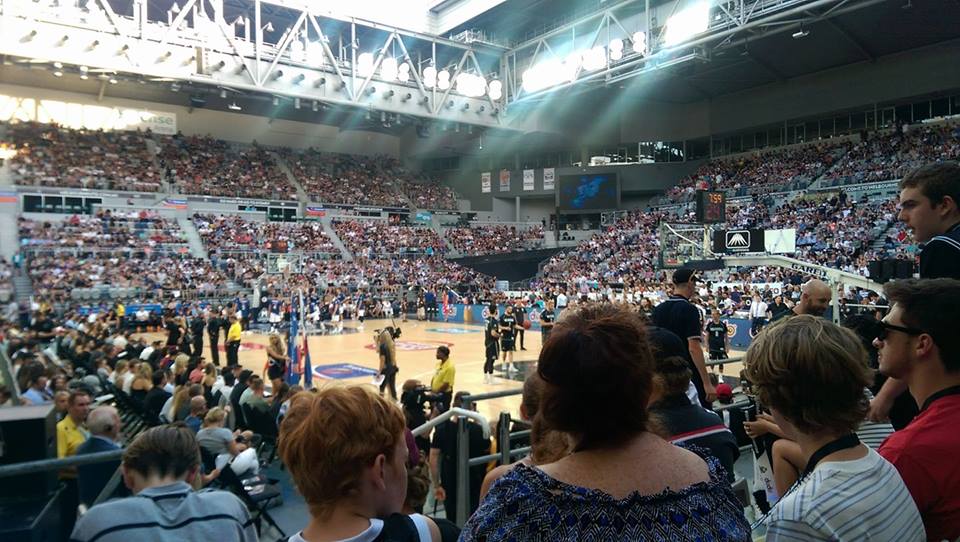 1, 2, 3 - HERE COMES THE SUN: The roof is open at Hisense Arena. And the fans are loving it.
The sun beams in, there's a roar of appreciation and the activity all around is full of zest, enthusiasm and life. There's so much going on, it's hard to know where to look.
And it erupts during every break in the contest.
Frankly, a "Night at the Basketball" in Melbourne makes a night at the NBL in Adelaide look more like a "Night at the Museum", tired and old.
(And we haven't even gotten to the basketball match!)
Brisbane, with Adam Gibson enjoying his best offensive game in his second coming as a Bullet (19 points on 8-of-10 shooting, 3-of-5 threes) quickly races away.
Tom Jervis is another strong offensive option as Brisbane moves 12 clear at 24-12.
United coach Dean Vickerman turns to his bench, and with Dave Andersen joining Craig Moller, Kyle Adnam and Peter Hooley, the resurgence closes the first quarter and continues into the second.
These are the guys who move the ball and play together, Andersen the consummate finisher, the game heading back to an even keel.
As United's "A-Team" steadily is reinserted, the play style changes and Brisbane again blows out to a double-digit lead by halftime.
Only Tai Wesley of the starters is getting it done, going on to score 14 points at 50 per cent, with nine rebounds, three assists, two steals and two blocks.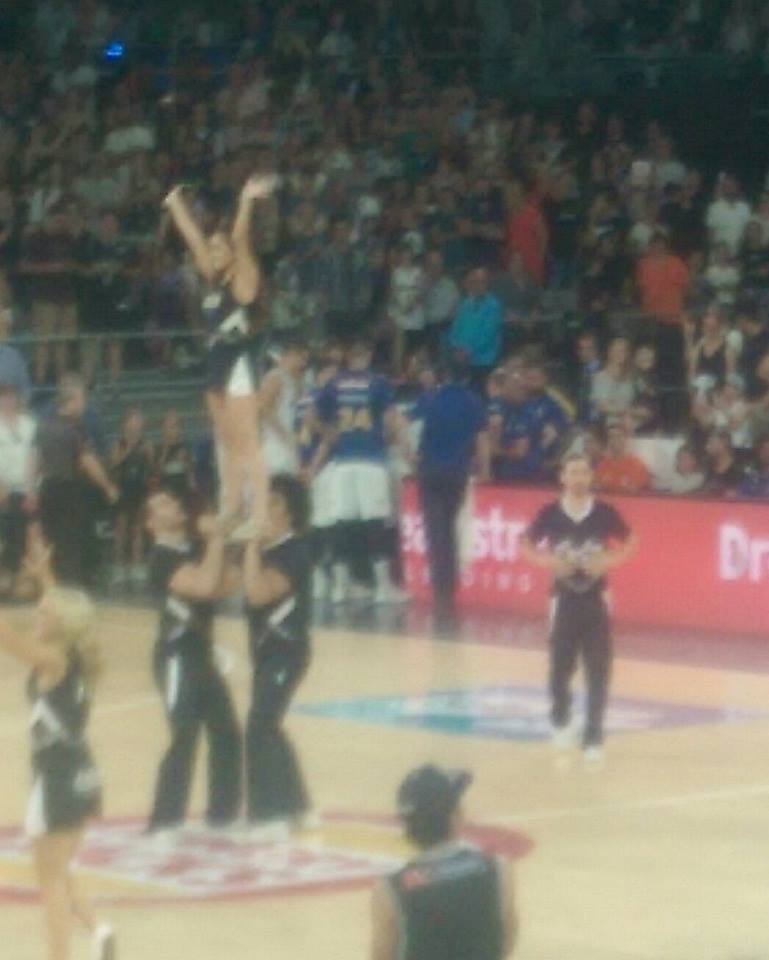 IT'S ALL HAPPENING: Relentless activity is the hallmark of United's game night.
The second half unfolds in much the same way. Brisbane is patient, moves the ball well, pulls double-digits clear. Melbourne inserts Moller, Adnam, Hooley to support Andersen and claws back into the game.
Adnam coast-to-coast has fans out of their seats. Time for the A-team.
This time, players such as Chris Goulding - who has been starved of the ball - find the room to make the big shots, Moller strokes a second game-tying 3-pointer and Melbourne escapes unscathed 69-68.
Everyone - other than the Bullets, who did enough to win but walk away empty-handed - leaves happy.
It's been a night at the basketball like no other. And make no mistake, Perth Wildcats do it brilliantly and Sydney Kings are no slouches.
But Melbourne's Boxing Day match is one out of the box. (Even the music isn't over-the-top.)
In the nation's (if not the world's) most sports-mad city, if you're a Melbourne sports fan and you haven't experienced the "open roof" game, turn now to your 2018 calendar and mark December 26.
It is another "event" that has to be experienced to be believed.
MELBOURNE UNITED 69 (Andersen 15, Wesley 14, Goulding 12; Boone 11 rebs; Wesley 3 assts) d BRISBANE BULLETS 68 (Gibson 19, Jervis 17, Trice 12, Te Rangi 11; Buford 10 rebs; Gibson, Kickert 3 assts) at The UN, Hisense Arena.