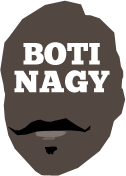 ---
Advertising opportunities available.
Please contact me.
---
No missing Lynx - WNBL Preview
Tweet
TIPPING off its remarkable 36th season on Friday, the WNBL is gearing for one of its greatest despite dealing with extraordinary adversity.
Players such as Olympians Abby Bishop, Jenna O'Hea, Cayla George, Rebecca Allen, Rachel Jarry, Katie-Rae Ebzery, Stephanie Talbot, along with quality WNBL stars such as Tess Madgen and Louella Tomlinson are among an exodus of our best, now plying their trade in Europe.
For the second season in a row, the league will start without any television coverage and on the back of our regular Olympic medal-winning Opals in Rio coming off their worst Games performance in history.
On the surface, it hardly looks like cause for optimism but the flipside of the coin is the influx of WNBA-based American talent and the return from US colleges of young Australian players, giving fans new faces to follow.
"You can't overlook Olympians such as Laura Hodges and Marianna Tolo coming back from overseas either," WNBL competitions manager Paul Maley said.
"And despite not being on television last season, our attendances went up by 30 per cent on the previous year, which already was 19 per cent up on the year before.
"Every club now is better-resourced with each having a fulltime general manager and their own staff."
The MAC Adelaide Lightning will suffer some bruises this season with the club staying focused on its stated intent of returning the team to its local base of players, resiling from the "foreign legion" it steadily had become.
"This team has the best chemistry of any team I've ever coached," multiple championship-winning Lightning head coach Chris Lucas said.
Lucas' former Townsville team again will heavily be in the title race but 2016 runner-up Perth Lynx, now under the auspices of the NBL's Perth Wildcats, is the team to beat.
The club has not and will not spare any expense, suiting four American-born players alongside its Opals duo of Tessa Lavey and Nat Burton.
That was made easier by the WNBL acknowledging permanent residents as "locals", where other leagues in Australia require citizenship to play.
Bendigo will be back in the mix in what promises to be another year going down to the end of the regular season before the top four, let alone championship favouritism, is determined.
THE TEAMS
ADELAIDE LIGHTNING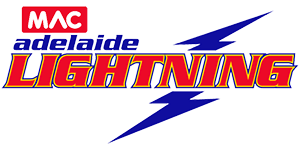 Last season: 10-14, 7th
Coach: Chris Lucas (129-69, 65%)
Returning: Alex Ciabattoni, Jess Good, Ieva Nagy, Shannon McKay, Sarah Elsworthy, Mollie McKendrick.
New: Laura Hodges (Bourges, France), *Samantha Logic (San Antonio Stars, WNBA), *Colleen Planeta (Hume City Broncos), Tayla Roberts (Melbourne Boomers), Jordan Hunter (NZ Tall Ferns), Chelsea Brook (Norwood Flames), Opal Mader (North Adelaide Rockets), Anne Hatchard (Sturt Sabres).
Gone: Kelly Bowen (Melbourne Boomers), Jess Bygate (Melbourne Boomers), Mikaela Dombkins (Retired), Leilani Mitchell (Sydney Uni Flames), Taylor Ortlepp (Boston College), Mikayla Pirini (Diamond Valley Eagles), Tara Robinson (Retired), Mikaela Ruef (Canberra Capitals), Kayla Standish (Townsville Fire), Morgan Yaeger (Uni of Oregon).
Five to Watch: Four-time Olympian Laura Hodges returns to lead this new group, imports Colleen Planeta will surprise with her versatility and Sam Logic with her on-court leadership, Tayla Roberts could be the recruit of the year and Sarah Elsworthy will excite with her tenacity and fearlessness.
Best case: Everything clicks on court as smoothly as the chemistry off it, the local content steps up to the challenge and the Lightning pull off a Bulldogs-style miracle and reach the post-season.
Worst case: Extended stretches without scoring, inexperience and lack of substantial size combine to sabotage the on-court effort and the Lightning struggle for wins.
Ms Clutch: Laura Hodges
My tip: 8th
Time Out: As much as she hated to see her regular coffee date go, Suzy Batkovic is relieved Lucas has left Townsville so she now can kick her caffeine addiction.
BENDIGO SPIRIT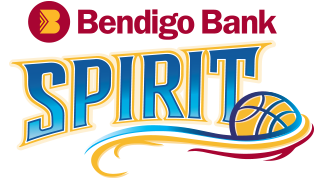 Last season: 12-12, 6th
Coach: Simon Pritchard (12-12, 50%)
Returning: Jane Chalmers, Kelsey Griffin, Kerryn Harrington, Heather Oliver, Gabrielle Richards, Ashleigh Spencer, Andrea Wilson
New: *Blake Dietrick (Seattle Storm, WNBA), Molly Matthews (Ballarat Rush), Nadeen Payne (SEQ Stars), *Nayo Raincock-Ekunwe (Wasserburg, Germany), Ashleigh Karaitiana (Uni of Hawaii)
Gone: Joy Burke (Ballarat Rush, SEABL), Belinda Snell (Sydney Uni Flames), Kelly Wilson (Townsville Fire),
Five to Watch: Kelsey Griffin has been a league superstar for years, US guard Blake Dietrick brings WNBA nouse, 188cm Canadian star Nayo Raincock-Ekunwe shores up the frontcourt, national junior Ashleigh Karaitiana will surprise many and Gabe Richards still is a keyway colossus.
Best case: After marking time last season to refresh, regroup and refocus, Bendigo not only fires back into playoff calculations but returns to championship glory.
Worst case: Griffin enjoys the Aussie lifestyle too much, the new pieces aren't as smooth a fit as hoped, Richards loses a step and the Spirit watch the post-season on TV. (OK. They can't do that regardless.)
Ms Clutch: Kelsey Griffin
My tip: 3rd
Time Out: Simon Pritchard is reading a number of self-help books to improve his self-confidence.
CANBERRA CAPITALS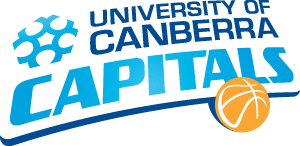 Last season: 2-22, 9th
Coach: Paul Goriss (Rookie)
Returning: Alice Coddington, Abigail Wehrung, Carly Wilson
New: Janelle Adams (Brisbane Lady Spartans), Keely Froling (Southern Methodist University), Kate Gaze (Townsville Fire), *Jazmon Gwathmey (James Madison University), Lauren Mansfield (SEQ Stars), *Mikaela Ruef (Adelaide Lightning), Marianna Tolo (LA Sparks, WNBA).
Gone: Jessica Bibby (retired), Abby Bishop (Seattle Storm, WNBA), Rosie Fadljevic (Dandenong Rangers), Lauren Jackson (Retired), Renee Montgomery (Minnesota Lynx, WNBA), Stephanie Talbot (Gorzów Wielkopolski, Poland), Hanna Zavecz (Retired).
Five to Watch: Mikaela Ruef is talented at padding her boards stats by chasing her misses, Marianna Tolo is a superstar, Lauren Mansfield will make SA fans pine for her North Adelaide days, import Jazmon Gwathmey hits the capital from a San Antonio Stars stint and Kate Gaze is ready to relish extended minutes.
Best case: Goriss shapes this team into a top-four club in his first season, dragging Canberra from the bomb shelter to the penthouse, with Tolo making a case for MVP consideration.
Worst case: Ruef continues to make even the easiest plays look difficult, Tolo gets hurt and Goriss spends every Monday on the phone to Carrie Graf asking: "Why?"
Ms Clutch: Marianna Tolo
My tip: 6th
Time Out: Goriss suspects he can better last year's wins record by Round 3.
DANDENONG RANGERS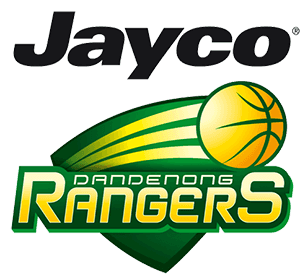 Last season: 15-9, 4th, lost semi final
Coach: Larissa Anderson (15-10, 60%)
Returning: Sara Blicavs, Aimee Clydesdale, Stephanie Cumming, Najvada George, Jacinta Kennedy, Lauren Scherf, Amelia Todhunter, Bree Whatman
New: Rosie Fadljevic (Canberra Capitals), *Ally Malott (Washington Mystics, WNBA), *Natalie Novosel (Townsville Fire).
Gone: Tegan Cunningham (Melbourne Boomers), Tenaya Phillips (Perth Lynx), Annalise Pickerel (Obscurity)
Five to Watch: Washington Mystics forward Ally Malott brings frontcourt athleticism, Stephanie Cumming has an All Star game, Sara Blicavs is the league's tallest small forward, Lauren Scherf has the potential to be a massive keyway presence and Natalie Novosel brings import skill and championship experience.
Best case: Scherf continues her evolution, Jacinta Kennedy helps that along, second-year coaching experience brings the best out of Anderson who guides these Rangers into the grand final.
Worst case: Natalie Novosel, Aimie Clydesdale, Stephanie Cumming, Amelia Todhunter, Briahna Whatman, Najvada George, Rachel Antoniadou – is it just me or does this team look a little guard-heavy?
Ms Clutch: Steph Cumming
My tip: 4th
Time Out: I had to pick Dandenong for the top four or my Christmas present from Sara (again) would have been another crappy, er, wonderful signed 8x10 glossy.
MELBOURNE BOOMERS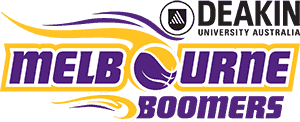 Last season: 8-16, 8th
Coach: Guy Molloy (93-82, 53%)
Returning: Bec Cole, Maddie Garrick, Alice Kunek, Chloe Molloy, Brittany Smart, Olivia Thompson
New: *Chante Black (Bendigo Lady Braves), Kelly Bowen (Adelaide Lightning), Kasey Burton (Perth Lynx), Jess Bygate (Adelaide Lightning), Monique Conti (Melbourne Tigers), Tegan Cunningham (Dandenong Rangers)
Gone: Shanae Greaves (Sydney Uni Flames), Tess Madgen (Pszczóka AZS UMCS Lublin), Elyse Penaluna (injured)
Five to Watch: Import Chante Black is a huge "get", Bec Cole is back from injury to run the point, Brittany Smart is a further fine import, Monique Conti will be frontrunner for Rookie of the Year and Alice Kunek is one of the league's leading forwards.
Best case: The Boomers have been decimated by injury in the past so have built impressive depth this time around, good enough on their night to crack the top four.
Worst case: The depth of the rest of the league also is impressive and the varying personal agendas of this outfit can just as quickly derail it.
Ms Clutch: Chante Black
My tip: 7th
Time Out: After last year's injury ravages, Guy Molloy wisely has wrapped himself in cotton wool believing he may be overdue for a fall.
PERTH LYNX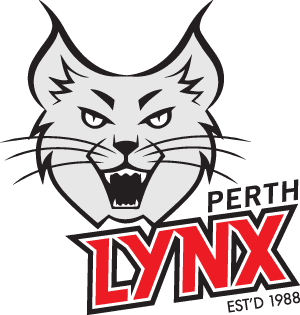 Last season: 16-8, 2nd, lost grand 0-2 to Townsville
Coach: Andy Stewart (17-10, 63%)
Returning: Nat Burton, Toni Edmondson, Ashleigh Grant, Tessa Lavey, Carley Mijovic, Sami Whitcomb.
New: Tahlia Fejo (West Adelaide Bearcats), *Ruth Hamblin (Dallas Wings, WNBA), Kisha Lee (Brisbane Lady Spartans), Tenaya Phillips (Dandenong Rangers), *Monica Wright (Seattle Storm, WNBA),
Gone: Stacey Barr (Kalamunda Eastern Suns), Kasey Burton (Melbourne Boomers), Izzy Chilcott (Hobart Lady Chargers), Betnijah Laney (ACL tear), Louella Tomlinson (Campus Promete Logrono, Spain)
Five to Watch: Monica Wright returns from the WNBA, Ruth Hamblin joins from Dallas Wings, well-travelled US veteran Kisha Lee and superstar Sami Whitcomb now play as "Aussies" while Carley Mijovic is set for a break-out season.
Best case: The talent-level - including four US-born players - outweighs every other team in the league, leading the Lynx to the promised land.
Worst case: The talent-level - including four US-born players - outweighs every other team in the league, leading the Lynx to the promised land.
Ms Clutch: Sami Whitcomb
My tip: 1st
Time Out: Perth has put in a call to Earnest Ross, wondering if he knows of any further eligible foreign female players who were born in Guam.
SYDNEY FLAMES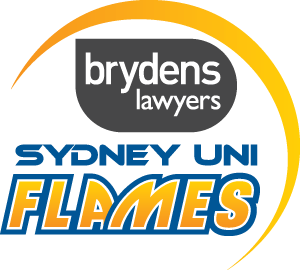 Last season: 13-11, 5th
Coach: Cheryl Chambers (91-83, 52%)
Returning: Carly Boag, Hayley Moffatt, Tahlia Tupaea (eventually, injured), Alex Wilson
New: Sarah Graham (West Coast Waves), Shanae Greaves (Melbourne Boomers), *Jennifer Hamson (LA Sparks, WNBA), Leilani Mitchell (Adelaide Lightning), Belinda Snell (Bendigo Spirit), *Asia Taylor (Connecticut Sun, WNBA)
Gone: Rohanee Cox (Retired), Katie-Rae Ebzery (Dynamo Moscow, Russia), Casey Samuels (AFL), Carolyn Swords (Olympic fencing), Joslyn Tinkle (In the loo)
Five to Watch: Olympic starter Leilani Mitchell was the best playmaker in the league last season, import Jennifer Hamson brings 201cm of opposition headaches, 2006 Opals world champion Belinda Snell is back, Connecticut Sun forward Asia Taylor is an international star and Sarah Graham brings veteran backcourt leadership.
Best case: Chambers in the chair again has some very exciting puzzle pieces, brings this disparate group together and with Mitchell running the on-court show, scores her first championship.
Worst case: With so many new (old) faces there's a chemistry issue and the Flames struggle for consistency, their best scary, their worst horrifying.
Ms Clutch: Leilani Mitchell
My tip: 5th
Time Out: Cheryl Chambers has had a clause added to her contract that if she makes the grand final, Tom Maher cannot be hired as coach.
TOWNSVILLE FIRE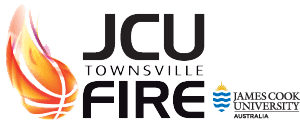 Last season: 17-7, 1st, Won Championship
Coach: Claudia Brassard (Rookie)
Returning: Suzy Batkovic, Micaela Cocks, Darcee Garbin, Mia Murray, Chevannah Paalvast, Jacqui Zelenka
New: *Natasha Cloud (Washington Mystics, WNBA), *Amy Kame (Nunawading Spectres), Kayla Standish (Adelaide Lightning), Kelly Wilson (Bendigo Spirit)
Gone: Kate Gaze (Canberra Capitals), Cherie Gallagher (Retired), Cayla George (Sopron, Hungary), Natalie Novosel (Dandenong Rangers), Tamara Tatham (Slovak Extraliga)
Five to Watch: Washington Mystics star Natasha Cloud brings WNBA talent, Suzy Batkovic will have a Rio chip on her shoulder so look out, import Amy Kame is another scoring guard, Darcee Garbin is set for a break-out season and Kayla Standish is back as a "local".
Best case: Claudia Brassard opens her elite coaching career with a championship as the Fire ride the Batgirl's back to a third straight title, Townsville's experience and the evolution of Mia Murray proving insurmountable.
Worst case: With more guards than Fort Knox – Cloud, Cocks, Wilson are all playmakers – there are issues settling the rotation and the Fire miss the grand final for the first time in five years.
Ms Clutch: Suzy Batkovic
My tip: 2nd
Time Out: If Suzy Batkovic has another stellar season, she'd surely have to be the front-runner for 2018 FIBA World Cup Opals selection.
FIVE PREDICTIONS

1 Bendigo's naturalised forward Kelsey Griffin (Right, courtesy of Akuna Photography) will stay healthy and win her long overdue MVP award.
2 Melbourne's Monique Conti will win Rookie of the Year honours from Perth's SA guard Tahlia Fejo.
3 We will see the WNBL's first in-game dunk this season.
4 Suzy Batkovic will play like a woman possessed after her absurd Rio Olympics snub.
5 Kristen Veal won't come out of retirement again this season.
THIS JUST IN!
Perth Lynx and Adelaide Lightning both are well down the path of some form of local television coverage across the 2016-17 season, reviewing both producing their own home-game coverage with the possibility of onpassing to a TV station such as Channel 7, or looking to show WNBL action on YouTube.
With any sort of national TV deal still only imminent, this is a huge step and, according to sources, has league approval.
Maybe it is time for Canberra Capitals to revive their once popular live-streaming format as well.