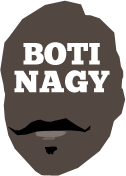 ---
Advertising opportunities available.
Please contact me.
---
Not so fine for Perth: NBL19 Wrap #8
Tweet
PERTH Wildcats coach Trevor Gleeson may have brushed it off as – to paraphrase Shakespeare – "much ado about nothing" but the NBL still fined him $500 for pushing Sydney centre Andrew Bogut in the chest.
The incident occurred with 22.6 seconds remaining and on a dead-ball situation, as Wildcats players went to Gleeson for an impromptu sideline huddle.
Bogut decided to join in the fun, Gleeson shoved him away and Bogut pushed away the Wildcat coach's hand.
"Just a little bit of a love tap," Gleeson said post-game when asked about the contact with the NBA championship winner.
"I tried to run a play and his big boof head got in there and tried to listen, so I said 'get out for a little bit' and then he grabbed me, so I was trying to milk it to see if I could anything out of it.
"Bogues is a good guy."
Frankly, suspect most of us saw it similarly, too.
The referees handled it well, WITHOUT needing to watch video etcetera, just telling everyone to settle down and let's get on with it.
But, you know, it's never great form to flick a Bogey so the NBL had to act.
Of course if the coach in question had been Joey Wright...
Those saying Bogut's stunt was in poor form, well, frankly, it is perfectly legal for a player to do what he did and many would recall Paul Rees and Mark Davis upto similar shenanigans, back in the day.
* * *
SYDNEY tipped off the round needing to make a statement against Perth, especially with the league leaders till down injured MVP Bryce Cotton – one of the very rare triple-medallists as a Larry Sengstock Medallist (Championship Series MVP), Andrew Gaze Trophy Winner (league MVP) and Ray Borner Medallist (Blitz MVP).
It was Gaze having the last laugh this time though as Brad Newley ignited the Kings to a 15-point lead, despite the Wildcats containing Jerome Randle to eight points.
Nick Kay led a Perth revival which closed the Wildcats twice to within a point in the last quarter before Sydney pulled away for a 77-72 final scoreline.
* * *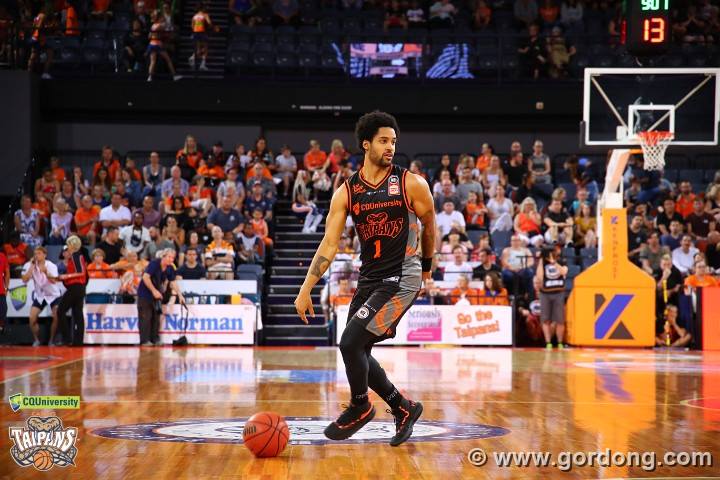 ANOTHER team needing to show something but coming up empty for the ninth straight time, Cairns consigned itself to an official "spoilers only" season, as Illawarra made it 2-0 at the Orange Grove, winning by double digits.
The Hawks received solid contributions across the board but particularly impressive was rookie guard Emmett Naar who had four points and a game-high seven assists in under 16 minutes of playing time.
Most of the Taipans' work was done by their import trio, the club's local content – Nate Jawai exempted – rarely offering consistent or significant input.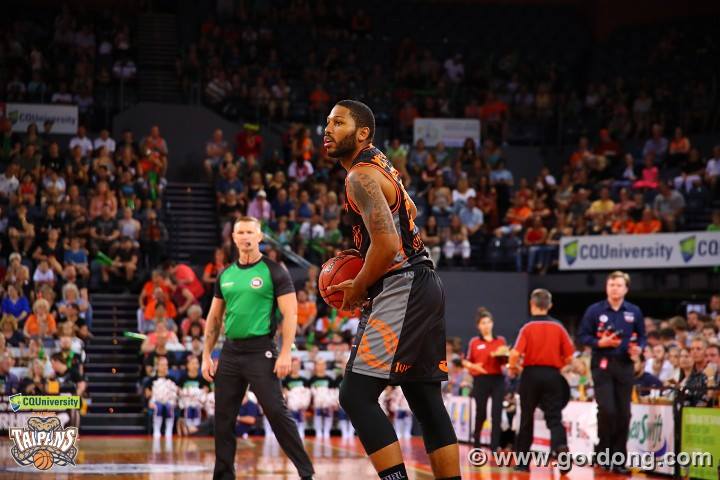 * * *
MELBOURNE looked headed for a massive win during a withering third quarter outburst that saw it 79-62 clear over Brisbane in Brisbane.
But imports Lamar Patterson and (Stephen Holt's temporary replacement) Jeremy Kendle had other ideas, igniting an inspired fightback, Kendle with nine straight points to start the fourth, Brisbane behind at the break 69-80.
Patterson was an unguardable monster for United as the Bullets seized the momentum, two big 3-pointers by David Barlow almost restoring order before the home side clinched an impressive victory.
* * *
ANDREW Bogut decided it was time to do some scoring and led this game with 23 points on 11-of-15 from the floor as Sydney held off New Zealand 71-70.
In creating history for winning back-to-back games while scoring less than 80 points, the Kings produced a 21-6 third period, the Breakers' all-time second lowest scoring return in a quarter.
But just when Sydney looked to have this wrapped in a bow, NZ's Corey Webster going 0-of-9, Jarrad Weeks did a Jeremy Kendle to rally New Zealand, taking this down to a last-gasp shot by Tom Abercrombie in a frantic final 30 seconds.
For the Kings, who spent close to six hours at Auckland Airport pre-game, this was a big win.
* * *
ADELAIDE opened with a Ramone Moore steal and layup and had Illawarra on the ropes, racing to a double-digit lead.
But, as has often been the case, the Hawks found ways to force Adelaide to play their less-favoured halfcourt game and turned the momentum around.
Still down 79-86 into the final stanza, Jordair Jett led the Hawks home as they produced an 8-0 run to close this fixture, Jett's brilliant driving basket seizing the win at the buzzer.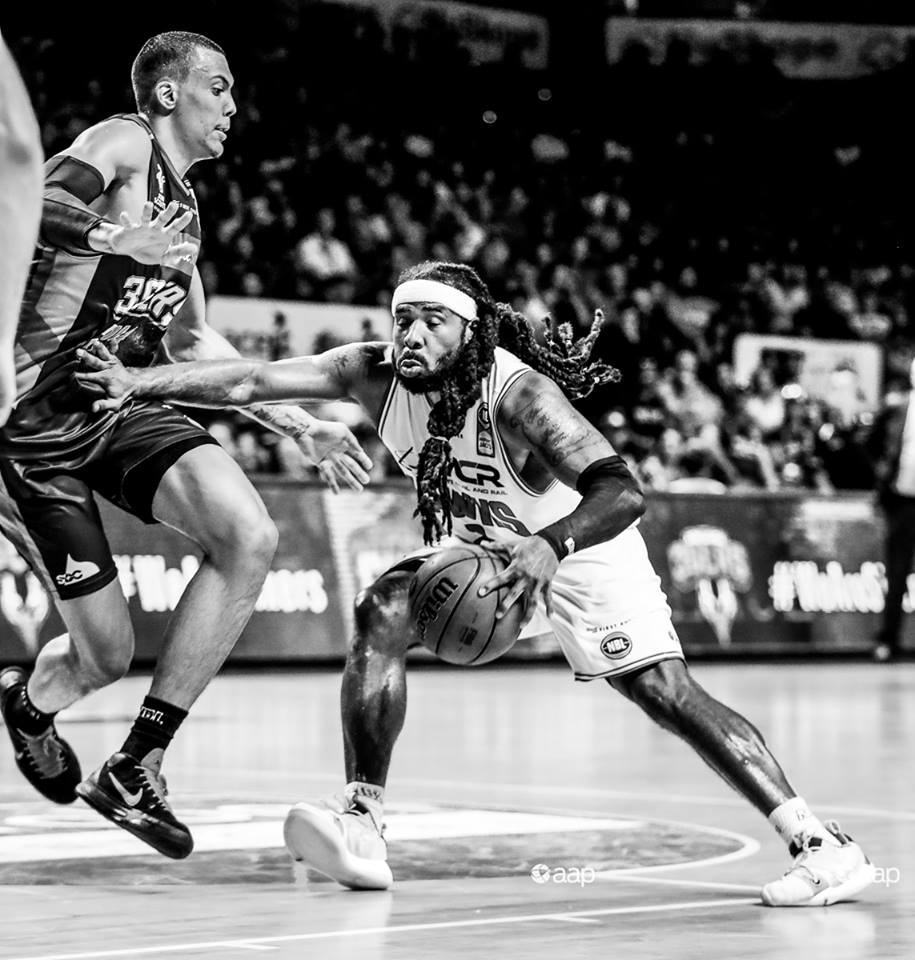 * * *
BRYCE Cotton, taped hand and all, returned early from injury to provide the offence while Damian Martin and Mitch Norton tag-teamed Melo Trimble into submission, Perth routing Cairns by 22 points in The Jungle.
There were no last-gasp brain fades this time - not that it would have mattered - as the Wildcats established themselves immediately with a 31-17 first quarter and were never headed.
With Trimble held to eight points on 2-of-9 shooting, Cairns always was going to struggle, Nate Jawai still putting together a solid 13-point, 9-rebound effort.
* * *
BRISBANE is for real and the most likely team to join Perth, Melbourne and Sydney in the NBL playoffs this season.
That's the only conclusion after the Bullets pulled off a narrow home win over the defending champs earlier in the round, then travelled down to Melbourne and smacked United, breaking a long drought in the south and doing it in very impressive style.
Two big triples by Cam Gliddon in the third broke open the contest and a storming 33-19 final period had United out of answers, starters Chris Goulding, Josh Boone, David Barlow and DJ Kennedy, plus reliable Mitch McCarron, all scoring in single figures.
Lamar Patterson again showed his poise and all-around talent while Jeremy Kendle further built the case for himself to be retained on Brisbane's roster.
Beating the champs twice in the same round, home and away? That's Final Four-type stuff for sure.
* * *
NBL Round 8 Results
SYDNEY KINGS 77 (Lisch, Newley 16, Bogut 10; Wear 7 rebs; Randle 3 assts) d PERTH WILDCATS 72 (Kay, White 17, Steindl 16; Hire, Kay 8 rebs; Norton 4 assts) at The Kingdome, Qudos Bank Arena.
ILLAWARRA HAWKS 95 (Blanchfield 20, Conklin 17, Coenraad 14, Jett 13, Ogilvy 11; Ogilvy, Blanchfield 8 rebs; Naar 7 assts) d CAIRNS TAIPANS 84 (Newbill 21, Trimble 19, Hall 15; Hall 9 rebs; Jawai, Trimble 5 assts) at The Orange Grove, Cairns Convention Centre.
BRISBANE BULLETS 97 (Patterson 33, Kendle 15, Bairstow 13, Hodgson, Cadee 12; Hodgson 6 rebs; Cadee 5 assts) d MELBOURNE UNITED 94 (Barlow 20, Ware 17, Goulding 15, Boone 11; Pledger 7 rebs; Ware 9 assts) at The Armoury, Brisbane Convention Centre.
SYDNEY KINGS 71 (Bogut 23, Randle 14, Kickert, Lisch 10; Bogut 16 rebs; Randle 4 assts) d NEW ZEALAND BREAKERS 70 (Weeks 19, Abercrombie 18, Wesley 14, Long 11; Wesley 11 rebs; Webster, Ili 5 assts) at The Breakwater, Spark Arena.
ILLAWARRA HAWKS 87 (Jett 16, Andersen 11, Ogilvy, Blanchfield, Conklin 10; Ogilvy 8 rebs; Jett 5 assts) d ADELAIDE 36ERS 86 (Sobey 24, Wiley 14; Wiley 11 rebs; Doyle, Johnson 3 assts) at The Fortress, Titanium Security Arena.
PERTH WILDCATS 94 (Cotton 21, Kay 15, Martin 11; Kay 8 rebs; Kay 6 assts) d CAIRNS TAIPANS 72 (Newbill 17, Jawai 13, Kenny 12, Loughton 11; Jawai 9 rebs; Newbill 4 assts) at The Jungle, RAC Arena.
BRISBANE BULLETS 90 (Patterson, Gliddon 17, Cadee 16, Te Rangi 14, Bairstow 13; Patterson, Hodgson 8 rebs; Gibson 4 assts) d MELBOURNE UNITED 74 (Ware 22, Pledger 13; Barlow 9 rebs; Barlow 5 assts) at The UN, Hisense Arena.