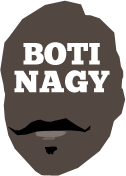 ---
Advertising opportunities available.
Please contact me.
---
Nothing means anything anymore
Tweet
THE excitement is real but the build-up to the FIBA World Cup could not be much worse for Australia's Boomers, where management has been the architect in the decline of this team's expectations at an unfortunate time where nothing anyone says has any real meaning anymore.
I mean in all seriousness, what do you believe in or trust right now?
That David Barlow is the best possible replacement for the sudden late withdrawal of Jonah Bolden for "personal reasons"?
What part of that question do you believe? That Barlow was the best possible option? No.
Easiest, safest, simplest and most comfortable? Yes. Best? No.
That Bolden withdrew for "personal reasons"? Well yeah, you can believe that. But as to what those reasons were? Was it the sudden illness of a loved one back in the US?
Or should we take Andrew Gaze's word for it, given we do tend to still trust him and he was over in Perth when Bolden played against Canada and so, therefore, within the team's inner sanctum?
"It's all happened real quickly so those who aren't aware, Jonah Bolden plays for the Philadelphia 76ers," Gaze told radio listeners. "He's been selected in the (Boomers) team but after the two games in Perth against Canada, he's decided that - it's been announced for 'personal reasons' - he's leaving the team, he's going back to Philadelphia.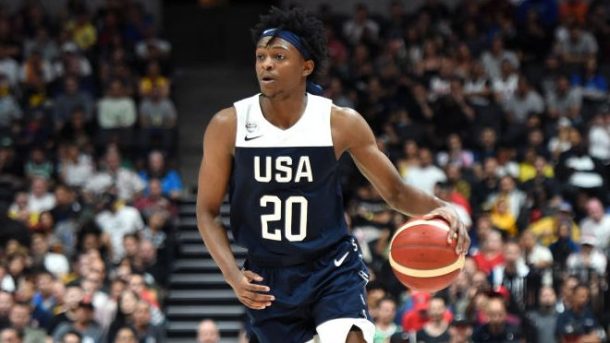 ANOTHER ONE BITES THE DUST: De'Aaron Fox dropped out of the US team at the weekend.
"Now I don't know, there could be a very, very valid reason but judging by body language and just sort of drawing on my own experience, I suspect that Jonah's seen Jack (sic) Landale do what he's doing, seen how he might fit into the program, and these days - and it's a sad thing - but these days players are so concerned about their 'brand'.
"And how it would look, if you're going over there and playing behind a guy that's not in the NBA, maybe not featuring in the rotation like you probably would have expected.
"So, now I don't know if this is the case, but - on two fronts - the USA team in the exact same situation with De'Aaron Fox, he's just left (the team) and decided not to come to Australia - and they haven't picked their team but they've got it down to 14 and he was in the 14.
"They played a practice game over the weekend as well against Spain and he only played a handful of minutes.
"Now I think that they might have looked at that situation and said: 'Well I'm not going to be a prominent player in the rotation so perhaps this is not good for my brand' and maybe they make a decision not to play.
"Now I don't know if that's the case and there might be a very very valid reason but not just for Jonah and De'Aaron Fox but I think this is a view of a lot of the players that are playing and have these decisions to represent their country, which is a shame.
"If in fact that is the case, and we've always got to put a little asterisk next to it, if it is, I think it's a terrible situation that you can't just see the bigger picture when you're playing for your country.
"But such is the case when you're talking about hundreds of millions of dollars."
Now with all due respect to Corey Williams who shoots from the lip and as such often then can be discounted, Gaze does not cast aspersions without sound background knowledge.
So despite his repeated assurances that he wasn't sure this was the case, it pretty much does sound as if he is on the money. That's if anything actually means anything anymore.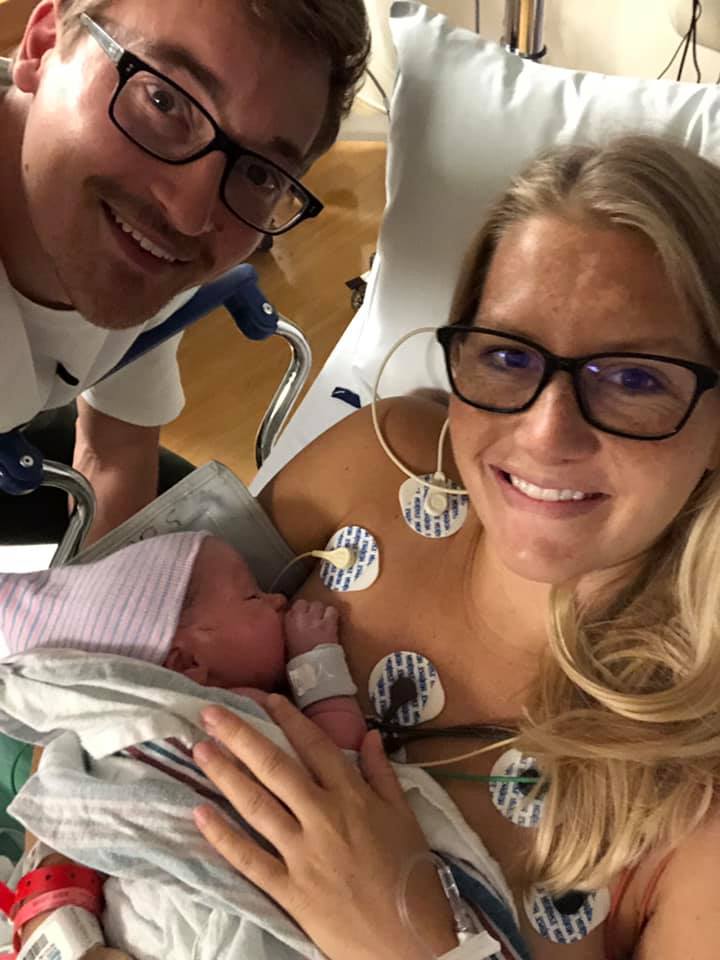 We all understand a family bereavement, family crisis or family commitment - Ryan Broekhoff's wife giving birth a primary example - but we all also ponder when a person's reason for making themself unavailable is for the vague and non-specific "personal reasons".
Personal reasons make most cynics smile in the same way they do when a club management boldly announces "the coach has the full support and backing of the board" because experience has taught us that's club/media-speak for the coach being dead in the water.
(Or another case of nothing meaning anything.)
There was almost unprecedented excitement - certainly none bigger since the USA played the Boomers in Melbourne ahead of the 2000 Sydney Olympics - when the Marvel Stadium matches were trumpeted last year.
The chance to see players such as Steph Curry, Kevin Durant, James Harden, Russell Westbrook, Klay Thompson et al, playing against a burgeoning Boomers battalion being bolstered by Ben Simmons seemed too good to be true.
(Remember my dear old mum's favourite saying: 'If it's too good to be true, it probably isn't?' Hasn't that come home to roost?)
But does anything mean anything anymore?
I mean, we knew early that Broekhoff was unavailable so immediately we also knew this would NOT be our most talented team because he is on the one that is, or was, or will be.
But with Simmons, our NBA core guys of Patty, Joe, Delly, Aron and Bogues, plus the potential new faces of Bolden, Thon Maker, Deng Adel we still had great cause for excitement.
Then Big Ben made the long-anticipated announcement that he was in!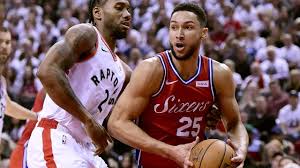 But nothing means anything anymore, because that announcement was followed by Ben withdrawing from the FIBA World Cup.
And then delighting his Aussie fans by declaring he WOULD play the two USA games on Thursday and Saturday. But then the decision was made that he wouldn't because it would be at odds with the Boomers' World Cup preparation. Fair enough.
He showed what is still to come, hopefully in Tokyo 2020, by dominating a Boomers practice before coach Andrej Lemanis got down to trimming his 18-man squad to the "final" 12.
And once that 12 was revealed, the immediate and blatant omissions stood out like Luc Longley at a pygmy convention.
No Mitch Creek, Brock Motum, Deng Adel. And surprise selections such as Cam Gliddon, Nathan Sobey and maybe even Nick Kay.
But everyone heard Kay (pictured below) was killing at selection camp and on top of his form in the Boomers qualifications, starting on an NBL champion and selection in the league's All Star Five First Team, no-one should argue against him.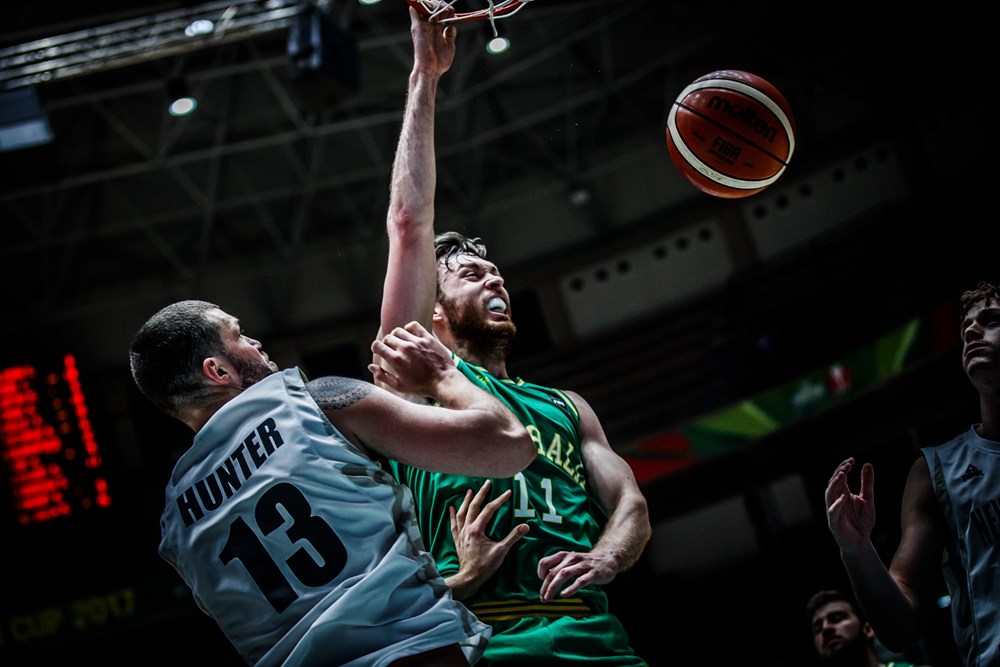 Next it filters out that Gliddon "had a great camp" and each selector had him in their team of 12. And we additionally are informed how essential the camp is, even though every one of us knows any one of our "Big Five" of Patty, Joe, Delly, Aron or Bogues could have strung together several poor sessions and still been in the team for China.
Why? Because they're our NBA core and the faces - if not the co-creators - of Boomers culture.
So does anything being said about camp mean anything? Because we also are fed Creek's skillset - and he was the standout by far on Australia's NBL Boomers qualifying team and Asia Cup - was not as complimentary to the group selected and also reminded "this is not an All Star team".
Yeah, we get it. If your country's 12 best players are all small forwards, you can't really pick 12 small forwards. Fine. But surely we still should be trying to get as close to the best 12 compatible players as possible, with the key word in that sentence being "best", not "compatible".
(Plus social media burns down on a story which filters from camp alleging Creek annoyed some senior players, a story later shown to have no basis in fact. But hey, nothing means anything, right?)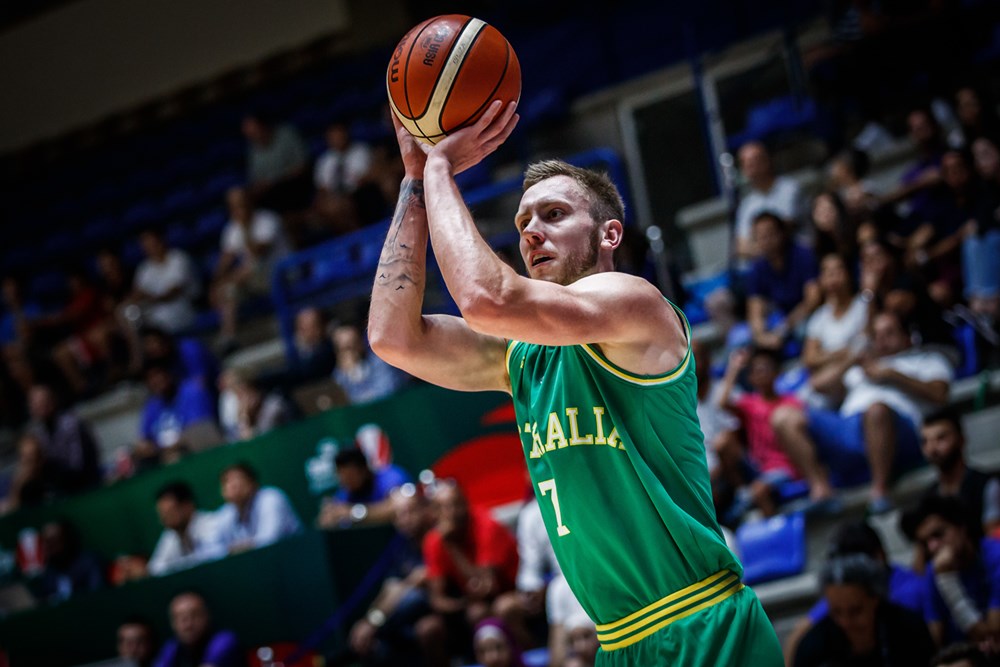 Xavier Cooks then suffers a shattering tournament-ending injury and now, suddenly overnight, Creek (above) again has found the skillset necessary to achieve at international level!
So what were all those disclaimers worth? Yeah that's right. They were worth nothing.
Finally, well at least let's hope this is finally, Bolden bails out of the team for personal reasons so do we go back to Motum, now with his new team in Spain?
Maybe change the Deng narrative?
No. We opt for Barlow, who was not even in the 18 invited into camp.
Yes, camp. Remember that? It's where some unexpected players proved they truly did belong, while Barlow was not required to attend.
Don't get me wrong. This is not personal. I am happy for him at 35 and with what he's been through to be gifted this wonderful opportunity. I can also see where he could be very valuable.
But what a mockery his selection makes of all the rhetoric about All Stars, skillsets, camp relevance etcetera.
Barlow is fit and he's familiar with the program, is what Lemanis' assessment basically boiled down to which is true, but for the fact he apparently has a back twinge which will keep him out of the first Boomers-USA game.
That said, the excitement ahead of the matches and with the USA team - despite all the marquee absences - training in Melbourne is absolutely palpable.
That is, of course, except for those fans seeking refunds following the Australian Competition and Consumer Commission investigation into whether our basketball fans were duped as to who they were expecting to see on court at Marvel.
Like many of us, they read and saw a great many words. Just such a shame so many of them mean nothing anymore.