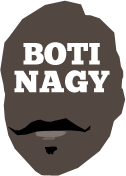 ---
Advertising opportunities available.
Please contact me.
---
Now Game 3 becomes the be-all
Tweet
HOW quickly all the emphasis in a championship series can shift. With Melbourne brushing aside Adelaide 107-96 in Game 1 of the best-of-five Grand Final last night, it becomes all about Game 3 now.
Now don't for a second think Game 2 tomorrow at Adelaide's Titanium Security Arena is in any way irrelevant. Just consider this.
If the 36ers win it to tie the series at 1-1, Game 3 in Melbourne becomes pivotal for Adelaide because if it was to snatch a road win, it would come home for Game 4 leading the series 2-1 and playing in front of its rabid home crowd for the championship.
If United wins Game 2 to take a 2-0 lead, it heads home for Game 3 at Hisense Arena next Friday with a huge psychological edge and the chance to sweep the series.
So regardless of which outfit wins tomorrow in Adelaide, Game 3 in Melbourne becomes the biggest match of the championship.
In the meantime, Adelaide has adjustments to make ahead of Game 2, though mostly, in the words of coach Joey Wright, the biggest should be an attitude adjustment.
"Look we're disappointed in probably our effort for a grand final game," Wright said.
"We shouldn't be talking to guys about energy levels and we had too much conversation (about that).
"We haven't had those types of conversations in the last month so maybe the anxiety stifled us.
"I'm not sure, but that was probably one area. Then we wanted to defend the 3-point line a little different way and we just didn't get there.
"They (the players) just need to do what we ask. They do what we ask, maybe it will work. We don't know yet.
"We let Chris (Goulding) run around all night. I mean I think Chris got to shoot whatever shot he wanted to, same as (Casper) Ware.
"And Josh (Boone) did exactly what we didn't want him to. So I don't think we stepped up and played any defence at any point in time.
"So Chris was running around all game."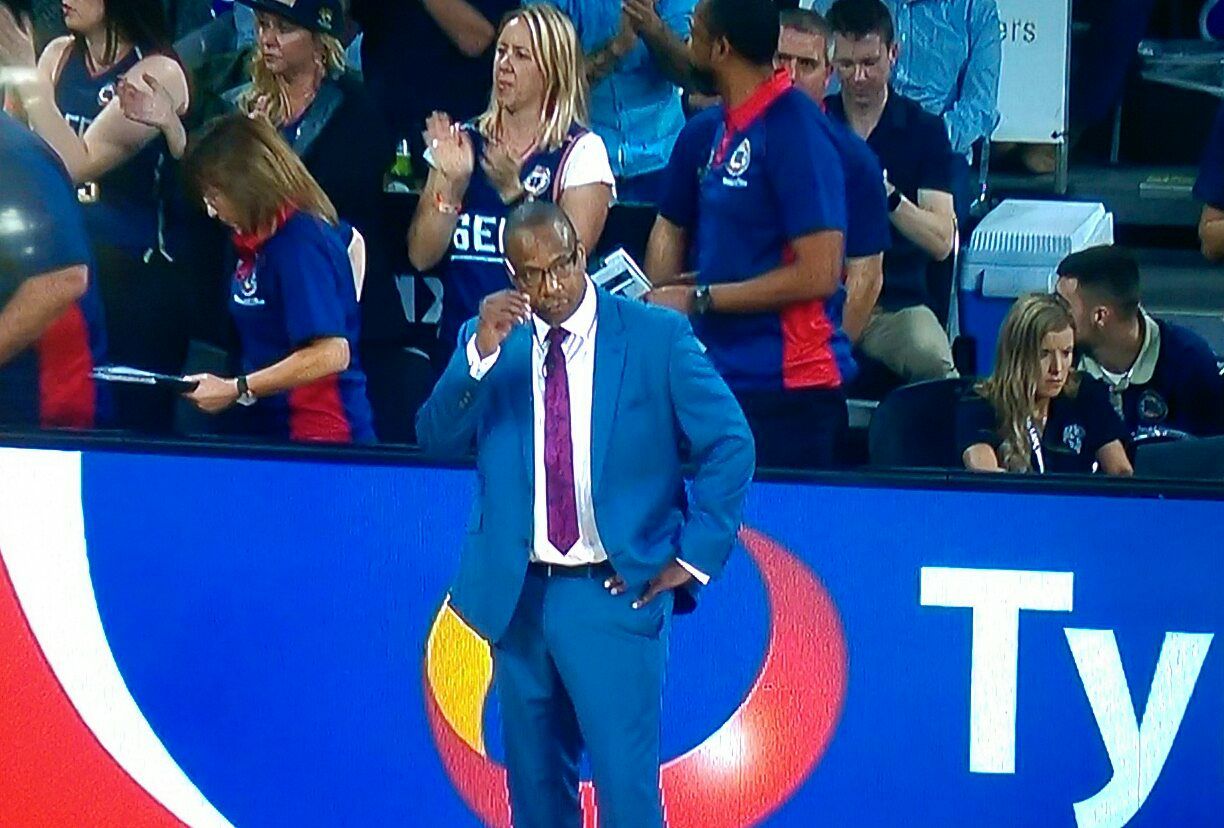 UNIMPRESSED: Halftime last night and Sixers coach Joey Wright is less than amused.
Early fouls on Daniel Johnson and Josh Childress hampered the 36ers but across at the opposite bench, Melbourne was dealing with the loss of Ware for most of the first half.
"The second five minutes of the second quarter was huge for us," United coach Dean Vickerman said. "I think it was a 17 to eight run, or something like that."
Actually, from 32-39 down to a 53-47 interval lead was a 21-8 run and crucial in changing the match's momentum.
Johnson, who again was in quick foul trouble as was the case in Perth for Game 2 of the semi finals, had four points, three boards and two fouls at the main break. Childress had two points and two fouls.
Fired up, the duo scored Adelaide's first 11 points of the second half, Childress with seven of them.
But with Adelaide leading 64-58, Goulding seized the moment and the space the Sixers defence allowed him to drive United ahead.
"Obviously me and Chill were pretty frustrated getting into early foul trouble," Johnson said. "We feel like we're trying to play the right way and try and stay out there and help our team but we keep finding ourselves on the bench in these important games.
"It's frustrating but we've just got to do a better job of adjusting I guess and trying to play through it."
Wright was more forthright, the officiating most definitely taking a turn for the bizarre. The USF was back, discretionarily. But the amount of contact being allowed was jaw-dropping, especially in contrast to the soft calls also being made.
Teams expect playoffs to be more physical but adjusting was hard going for both teams last night.
Asked whether it was a "game of runs," Wright said it was a "game of calls".
"They got calls, then we got calls, they got calls, we got calls – the game flowed back-and-forth depending on what was happening with the whistle," he said.
"We didn't know how they were going to call it. I don't think anybody's figured that out all year.
"Once again, who should I talk to (about it)? Talk to Melbourne about Melbourne?"
As they say: That's not my call.
But it also wasn't the reason Melbourne leads 1-0 ahead of the showdown at The Fortress.
"The game was lost on the boards and in our energy levels and second chance points. They had 28 second-chance points to our 18," Wright said.
United also kept Nathan Sobey under lock-and-key, while curtailing the profound influence Mitch Creek and Matt Hodgson exerted in the first half.
Whatever happens tomorrow - and it feels like 1-1 is brewing - Game 3 is where this series will be determined.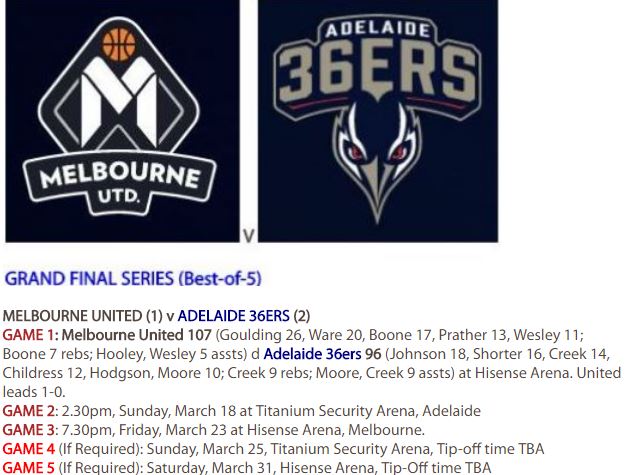 GAME 1 match summary here.
Adelaide guard steps up for United, here.
* * *
HASTY work from FOXSPORTS and the NBL production team, promoting the $50,000 prize up for grabs at Friday's Game 3 (it's the big one of the series) at Hisense, by using an action pic from a United-NZ match. It's actually a Melbourne-Adelaide Game 3 there fellas (and gals).