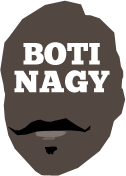 ---
Advertising opportunities available.
Please contact me.
---
Now Phil Smyth joins the legends lunch
Tweet
"AN Intimate Afternoon with Ken Cole" on Saturday in Melbourne just got better again with four-time Olympian and five-time FIBA World Championship Boomer Phil Smyth joining the superstar panel.
After Cole coached Adelaide 36ers to their 1986 NBL title, it was a 12-year wait until Smyth had the reins and led the Sixers back to the top of the hill again.
Like Cole, a pacesetter as a player, Smyth says he owes the Hall of Famer, especially in his early days.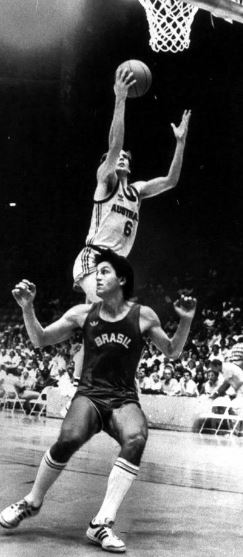 "Ken believed in me," he said.
"He put me in the South Australian team when I was 17.
"He had the ability to make you feel positive about yourself and what you could do, what you could be."
Smyth was "just a boy" when he was selected for the SA team which in 1976 challenged the 10 Victorian Olympians to a classic grudge match at Apollo Stadium.
The place went ballistic when SA won, captain Werner Linde addressing the raucous sellout crowd post-game with coach Cole smiling in the background.
Victorian and Olympic coach Lindsay Gaze attempted to respond but was jeered from the podium in a night to remember.
Unfortunately, FIBA Hall of Famer Gaze, when I interviewed him to revisist that fateful night, didn't remember it with any clarity.
Maybe he just wanted to forget it.
Truth is, Lindsay's 1972 Olympic team had 11 Victorians and one South Australian. His 1976 team had 10 Vics and two South Aussies.
Too bad if you played for any other state.
In hindsight, of course, Gaze's insistence on stacking his teams with Victorians made sense on some level. After all, he and Linde were co-captains of the 1968 Australian team which never made it to the Mexico Olympics, bowing out in the qualifying series due to in-fighting along state lines. There were five Victorians, four South Australians, three New South Welshmen.
So when Lindsay won the national job, he probably figured it was just easier to have the team training in Melbourne and swapping its Victorian navy for Australia's green-and-gold.
Like I said, on some level it made a modicum of sense. But fair? Hell no.
Cole and Linde brought the in-fighting to a head ahead of Mexico and were never selected again for an Olympic team.
"Keep your mouth shut and just get on with it," was the advice both men gave a young Smyth when he was embarking on his first steps for Australia.
Of course, neither Cole nor Smyth, or two other super basketball legends and guests - Lindsay Gaze and Cal Bruton - will be keeping quiet on Saturday.
Truly, this is your last chance to get tickets so do not delay.
It's not to be missed : Sat 15th October 12:30 Dandenong Basketball Stadium
RSVP: tracey@gamchangerevents.com.au 0466 664 933