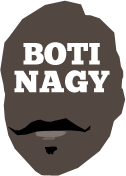 ---
Advertising opportunities available.
Please contact me.
---
Oct.13-20: That's an NBL/WNBL Wrap? Not quite
Tweet
BRYCE Cotton did it again today, breaking the hearts of United NBL supporters in Melbourne, while in country Bendigo, Carley Ernst had a stunning game to life Bendigo over Perth in a shock WNBL result.
Already twice victimised by the Boomers, the Spirit rode home 91-79 over Perth on the back of Ernst's 29 points at 52 percent, 16-rebound, four-assist, three-steals performance.
But more of that under the Chemist Warehouse WNBL logo because only minutes after Ernst carried Bendigo to its first WNBL W of the season, back in the Vic capital it was Cotton saving the Wildcats with a long-range banker for 95-93.
And unlike last year in Cairns when Melo Trimble was a Taipan, this time Cotton did not foul as his American counterpart missed his last-gasp three, avoiding any further deliberations.
It was another amazing round of NBL basketball and it isn't over yet, with Adelaide tomorrow facing Illawarra in Wollongong.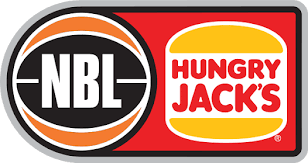 NEW Zealand opened its NBL season in Sydney where RJ Hampton went after the league's premier point guard Casper Ware, scoring a couple of sharp early buckets over him. It didn't faze Ware though as he finished with 27 points and five assists. But Andrew Bogut's keyway presence was the big difference. On his way to 11 points from six shots, 15 rebounds, five assists, he also blocked five shots and changed a number of others as the Breakers struggled to deal with his influence. Didi Louzada, like Hampton one of the players under the eye of NBA scouts as part of the Next Stars program, also had some spectacular moments as the Kings went to a 3-0 season-start for the first time in more than a decade. Scotty Hopson led the Breakers with 27 points, Brad Newley flourishing for Sydney with 17 points on 7-of-11 shooting.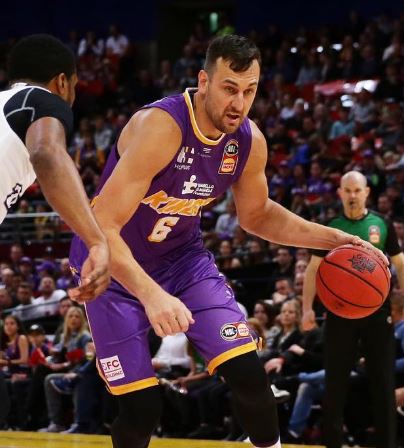 IN Perth, Cairns pulled off another upset win, as the Taipans did in the same venue last season.
For more on that record-breaking performance, go here.
TO Adelaide and the Entertainment Centre where the 36ers were hoping to break the club's alleged home attendance record of 8,127 from Game 2 of the 2013-14 Grand Final Series - "alleged" because there were around 8,500 at Game 1 of the 1994 Grand Final, with fans standing on the concourse and seated in what then was the Apollo Restaurant upstairs, in defiance of fire code safety regulations at the sold out Clipsal Powerhouse - 7,515 showed up and they were loud as Obi Kyei threw down a great first quarter dunk and the 36ers surged away from Brisbane with a 30-18 second quarter. The Bullets fired back and tied it up in the fourth quarter through an 11-0 run. The 36ers steadied again, a coast-to-coast drive by Daniel Johnson a highlight, new import Eric Griffin staying out of foul trouble and providing 22 points with six rebounds and three blocks. "I was pleased with it early and I was pleased when it picked back up," Sixers coach Joey Wright said. "In the fourth quarter we picked it back up a little bit." Jack McVeigh enjoyed a career-best performance with 16 points on 7-of-9 shooting, including a couple of threes.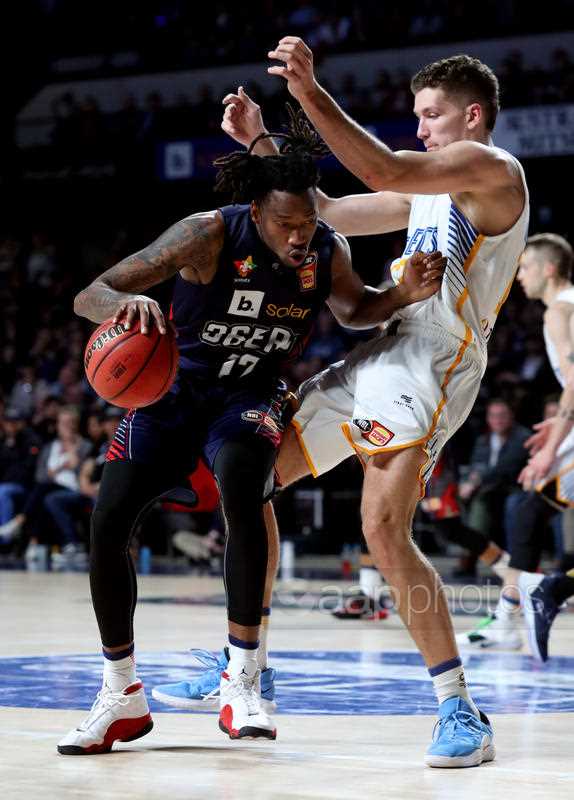 ILLAWARRA gave South East Melbourne much more than it bargained for when the two clubs locked horns at the Fire Pit in Melbourne but some undisciplined play by Aaron Brooks, frivolous play by LaMelo Ball at key moments - yes he is only 18 and still learning - and AJ Ogilvy reverting to his less popular on-court persona opened the door and the Phoenix flew through. John Roberson was scintillating again with his 26 points at 54 percent including 5-of-9 threes, plus he also dished 10 assists. Dane Pineau rocked a 12-point, 10-rebound double-double while Mitch Creek in his 200th NBL game again enjoyed a stacked stats line in front of 10,098 fans, the Phoenix adding another new record as the first new club to win the first three games of its debut season.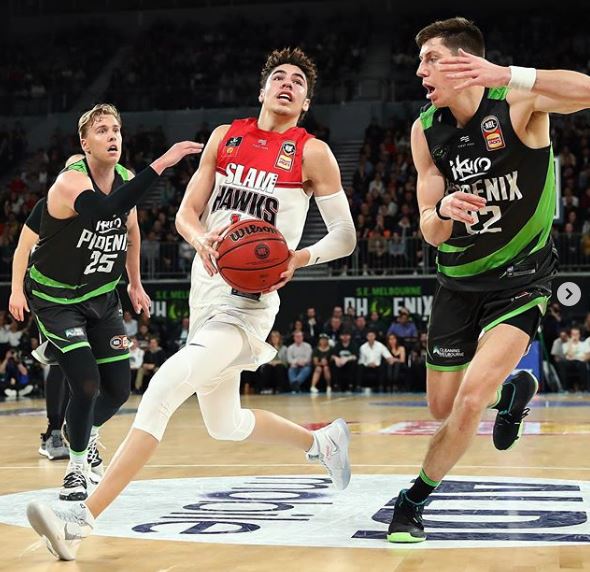 BACK across to Auckland and once again New Zealand could not find an answer for Andrew Bogut in the paint, the Kings' big man and reigning league MVP compiling 13 points at 63 percent, plus 16 rebounds. Still without injured starter Kevin Lisch, the Kings' defence clamped on the Breakers with a 19-8 final period decisive in the outcome. New Zealand didn't help itself, shooting at 33 percent (26-of-78), the club's worst shooting percentage in its 72 NBL games at Spark Arena. Kings coach Will Weaver copped his first technical foul before Sydney pulled away. Breakers guard Scotty Hopson, whose 27 points in Sydney was second most of any Breaker on debut - Carlos Powell's 34 in 2006 is the club record - went 5-of-22 in this one.
TO the second thrilling meeting this season between the 2019 Grand Finalists Perth and United, this time in Melbourne and this time it was Bryce Cotton breaking hearts, sticking an amazing bank shot from the top of the key to pinch victory 95-93. Chris Goulding, who missed the recent last-gasp loss in Perth, started on fire, stroking 3-of-3 threes early as Melbourne exploded. But he soon found himself on three fouls and no longer quite the same factor, Shawn Long with a 19-point, 12-rebound double-double and Melo Trimble finding his stroke with 4-of-6 threes in his 21-point haul. Perth went through a mid-game patch where it struggled to buy a basket but United did not capitalise with scoreboard pressure. Inside the last minute a terrific poised play by the Wildcats saw the ball whipped around to find Nick Kay alone inside to make it 93-91. Trimble then tied it up, setting up Cotton to weave his usual endgame magic, leaving United stranded on a 0-3 start.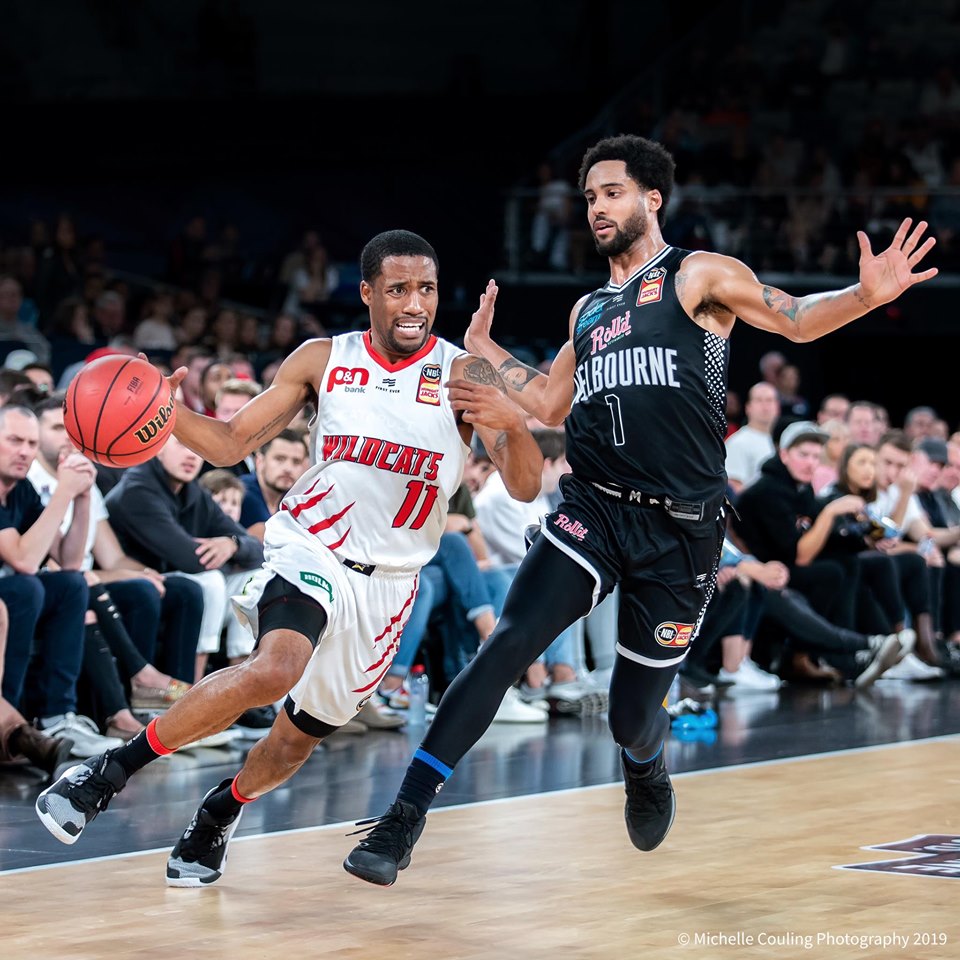 NBL ROUND THREE
SYDNEY KINGS 96 (Ware 27, Newley 17, Tate 14, Bogut 11; Bogut 15 rebs; Ware, Bogut 5 assts) d NEW ZEALAND BREAKERS 91 (Hopson 27, Webster 21, Loe, Henry 12; Abercrombie 11 rebs; Webster, Hopson 3 assts) at The Kingdome, Qudos Bank Arena.
CAIRNS TAIPANS 99 (Oliver, Deng 22, Machado 18, Noi 13, Newbill 11; Oliver 9 rebs; Machado 7 assts) d PERTH WILDCATS 76 (White, Kay 15, Cotton 14; Hunt 8 rebs; Martin 6 assts) at The Jungle, RAC Arena.
ADELAIDE 36ERS 104 (Griffin 22, McVeigh, Johnson 16, Randle 13, Moore, Froling 10; Johnson 7 rebs; Randle 5 assts) d BRISBANE BULLETS 98 (Patterson 21, Hodgson 16, Cadee, Sobey 13, Braun 11; Braun, Hodgson 5 rebs; Patterson 6 assts) at Adelaide Entertainment Centre.
SOUTH EAST MELBOURNE PHOENIX 106 (Roberson 26, Creek 23, Madgen 14, Pineau 12, Stephens 11; Pineau 10 rebs; Roberson 10 assts) d ILLAWARRA HAWKS 102 (Brooks 23, Coenraad 16, Blanchfield 15, Ball 11, Froling 10; Ball 7 rebs; Ogilvy 5 assts) at The Fire Pit, Melbourne Arena.
SYDNEY KINGS 76 (Ware 17, Bogut 15, Tate 13; Bogut 16 rebs; Bruce 3 assts) d NEW ZEALAND BREAKERS 66 (Webster 14, Hopson 13, Loe 11; Loe, Ashley 8 rebs; Hopson 4 assts) at The Breakwater, Spark Arena.
PERTH WILDCATS 95 (Cotton 27, White 19, Kay 15, Hunt 11; Kay 8 rebs; Hunt 7 assts) d MELBOURNE UNITED 93 (Trimble 21, Long 19, Goulding 17, McCarron 10; Long 12 rebs; Trimble 5 assts) at The UN, Melbourne Arena.
ILLAWARRA v ADELAIDE tonight at The Sandpit.
* * *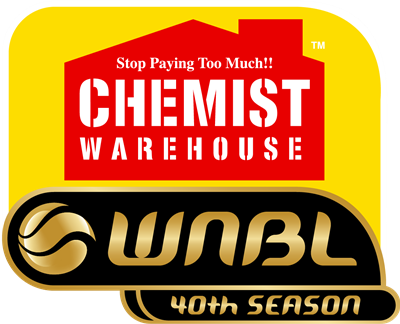 HOW strongly did the round open with Southside Flyers having to battle every centimetre of the way against Perth Lynx? It was a thriller, scores locked 86-86 to close regulation, Aimie Clydesdale hitting some big late baskets to save the Flyers. Then in the extension, despite the magnificent and unstoppable work of Alison Schwagmeyer-Belger (34 points at 58 percent, 12 rebounds, 3 assists) for Perth, Southside prevailed, Bec Cole "fouled" as she made the layup to take the lead to 96-93 and adding the free throw to put it out of Perth's reach. Nadeen Payne hit some huge shots (4-of-7 threes) and Imani McGee-Stafford worked hard for her 17 points, 9 boards. Jenna O'Hea was everywhere for the Flyers, compiling 19 points at 67 percent, 8 rebounds, 8 assists, 6 steals, Mercedes Russell and Leilani Mitchell with double-doubles, the former with 18 points, 15 rebounds, the star Opals guard with 11 points, 10 assists.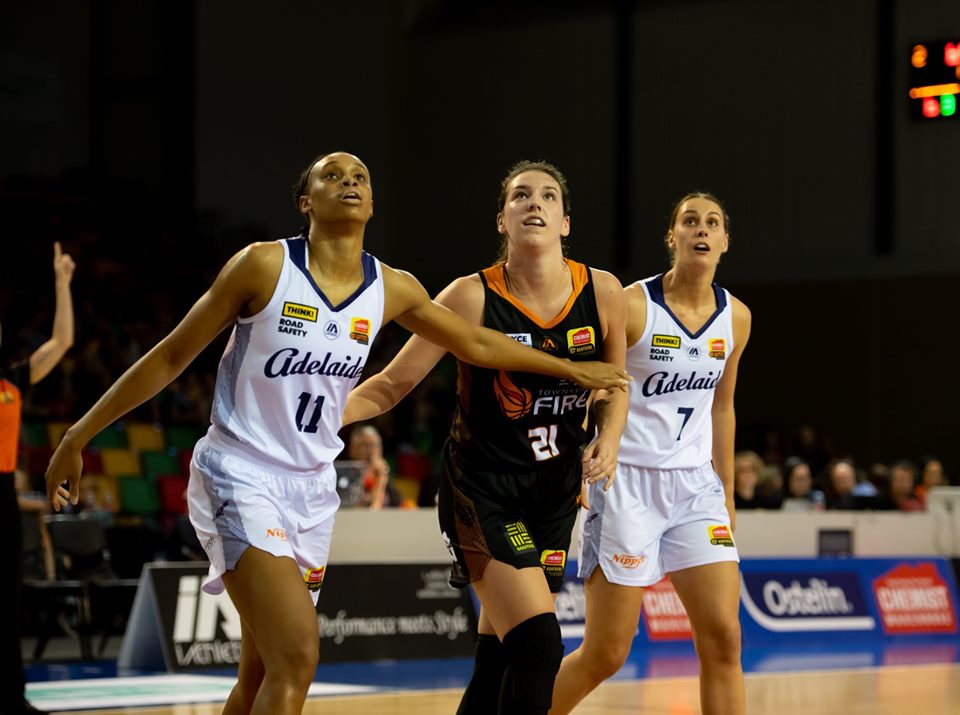 IN Townsville and down Crystal Langhorne, Adelaide still found a way to get the W, with that report here.
SOUTHSIDE flexed its muscle in Sydney as the Flames crashed to 0-3, Opals Olympians Jenna O'Hea and Leilani Mitchell largely responsible for the 85-72 win. O'Hea had 22 points on 8-of-11 shooting, six rebounds, six assists, two steals and a block as the Flyers' 23-13 final period sealed victory. To power home that strongly after their home overtime win over Perth was a quality effort, Mitchell creating a double-double with 14 points and 10 assists, not to mention six rebounds and three steals which, oops, we apparently have mentioned. Mercedes Russell's 15 points came at 63 percent, 11 rebounds also giving her a double-double. For the Flames, Jessica Kuster was hot with 16 points at 63 percent, plus 10 rebounds. Alice Kunek scored 17 and Tahia Tupaea 15, but it came on a less-than-stellar 4-of-14 and 5-of-14 shooting respectively.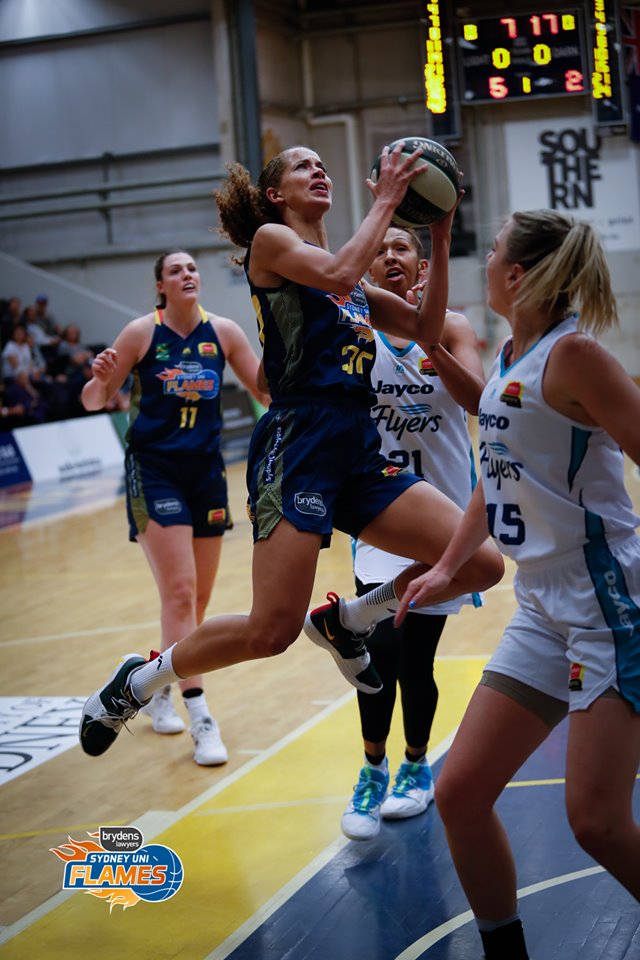 WHEN Carley Ernst hit a 3-pointer inside the last half minute to bring Bendigo to within 70-72 of the Boomers in Melbourne, the last stanza was going to be hairy and exciting. Sophie Cunningham however sealed the win from the stripe, where she was 5-of-5 in her 18-point haul, the Boomers again across the line. Cayla George dominated the paint for Melbourne, compiling 24 points, 12 rebounds, five assists and three blocks to again expose the Spirit's inside deficiency while Bec Tobin and Gabe Richards remain sidelined.
EMBARRASSING against Adelaide, Townsville import Bridget Carleton (14 points, seven rebounds) turned it on against the Capitals in Canberra where Julie Vanloo had a shot for victory but missed it, giving the home team a 67-65 escape. Not that it's a huge factor but the Caps shot 23 free throws to the Fire's 12 and had to hold on in a nail-biting finish. Kelsey Griffin produced a 16-point, 13-rebound double and past Caps championship-winner Abby Bishop went for 12 and 13 for the Fire in her former home town.
UNLUCKY to lose to Southside, Perth was well on its way toward making amends, ahead 25-15 at the first break in Bendigo and looking likely. But the Spirit plugged away, Abbey Wehrung delivering 14 points with 3-of-5 threes to light the way. Carley Ernst then erupted for a breakout game against her former club, knocking down 29 points on 10-of-19 shooting to inspire her teammates. She had four 3-pointers in that lot and another former Lynx star, Tessa Lavey bobbed up with 3-of-6 triples in her 12-point return as the Spirit completely swept Perth aside. Lynx's game disintegrated as Bendigo uncorked a 26-13 final period, Marena Whittle battling hard for 15 points in her former stomping ground.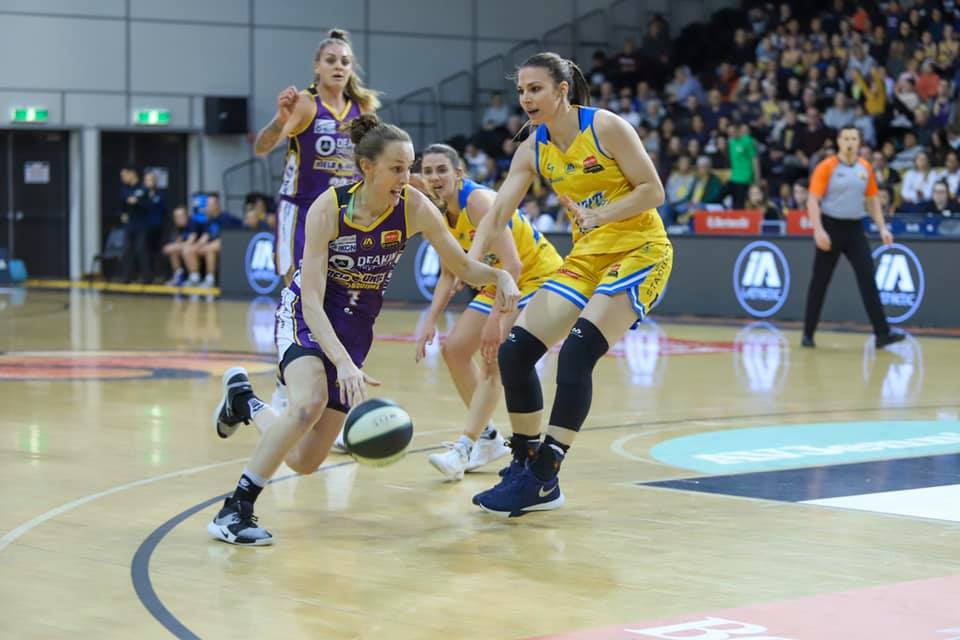 WNBL ROUND 2 RESULTS
SOUTHSIDE FLYERS 97 (O'Hea 19, Russell 18, Mitchell 16, Clydesdale 13, Blicavs, Mitchell 11; Russell 15 rebs; Mitchell 10 assts) d PERTH LYNX 93 (Schwagmeyer-Belger 34, McGee-Stafford 17, Payne 14, Ebzery 12; Schwagmeyer-Berger 12 rebs; Mansfield 9 assts) in overtime (86-86) at The Hangar, Dandenong Stadium.
ADELAIDE LIGHTNING 86 (Turner 19, Talbot 18, Nicholson 15, Hurst 13, Seekamp 11, Brook 10; Turner 9 rebs; Seekamp 7 assts) d JCU TOWNSVILLE FIRE 68 (Bishop 24, Garbin 13; Garbin 10 rebs; Madgen 4 assts) at The Firehouse, Townsville Stadium.
SOUTHSIDE FLYERS 85 (O'Hea 22, Russell 15 Mitchell 14, Cole 12; Russell 11 rebs; Mitchell 10 assts) d SYDNEY UNI FLAMES 72 (Kunek 17, Kuster 16, Tupaea 15, Planeta 14; Kuster 10 rebs; Tupaea, Kunek 4 assts) at The Law Courts, Bryden's Stadium.
MELBOURNE BOOMERS 74 (George 24, Cunningham 18, Allen 12; George 12 rebs; Allen 6 assts) d BENDIGO SPIRIT 70 (Wilson 19, Lavey 13, Grays 12; Ernst 9 rebs; Wilson 7 assts) at The Boomerang, State Basketball Centre.
UNI of CANBERRA CAPITALS 67 (Griffin, Nurse 16, Froling, Epoupa 13; Grffin 13 rebs; Griffin, Epoupa 4 assts) d JCU TOWNSVILLE FIRE 65 (Carleton 14, Cocks 13, Bishop 12, Madgen 10; Bishop 13 rebs; Vanloo 5 assts) at Study Hall, National Convention Centre.
BENDIGO SPIRIT 91 (Ernst 29, Grays 15, Wehrung 14, Lavey 12; Ernst 16 rebs; Wilson 9 assts) d PERTH LYNX 79 (Whittle, Payne McGee-Stafford 15, Ebzery, Schwagmeyer-Belger 10; McGee-Stafford, Schwagmeyer-Belger 9 rebs; Schwagmeyer-Belger, Ebzery 5 assts) at The Spirit Cabinet, Bendigo Stadium.
* * *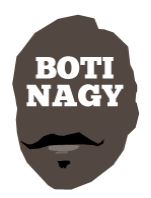 Here's what you may have missed this week:
It's nice to know we can still rely on some people, such as KB - here.
We had a familiar face winning our WNBL Player of the Week here.
Round Two of the NBL had its analysis right here.
It was definitely a new face winning our NBL Player of the Week here.
Here were some of the week's big moves, NBL, NBA and NBL1.
Tips and Rankings for NBL & WNBL were right here.
Jennie Rintala replacing Crystal Langhorne at Lightning was here.
The Free Throw Foundation's latest lunch guest coup was here.
And a 50-year-old FLASHBACK tournament revisit can be found right here.
* * *
IT'S a wrap on this year's NBL v NBA preseason series and this is how we fared: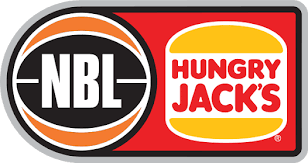 V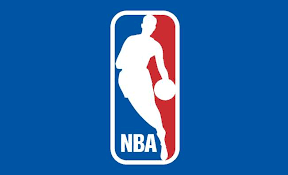 NBLxNBA
UTAH JAZZ 131 (Bradley 18, Green 16, Williams-Goss, O'Neale 12, Howard 11, Ingles, Bogdanovic 10; Bradley 10 rebs; Ingles, O'Neale 6 assts) d ADELAIDE 36ERS 81 (Randle 18, Johnson 13, Griffin 12, Dillon 11; Froling 11 rebs; Dillon 4 assts) at Vivint Smart Home Arena, Salt Lake City.
MEMPHIS GRIZZLIES 108 (Jackson Jr, Allen 18, Crowder 15, Guduric 14, Jones 13; Clarke 12 rebs; Morant 10 assts) d NEW ZEALAND BREAKERS 94 (Webster 19, Hopson 16, Loe 12, Abercrombie, Henry 10; Hopson 8 rebs; Webster 8 assts) at FedExForum, Memphis.
OKLAHOMA CITY THUNDER 110 (Adams 19, Gilgeous-Alexander 18, Diallo 16, Bazley 12, Muscala 10; Adams 10 rebs; Schroder 6 assts) d NEW ZEALAND BREAKERS 84 (Loe 19, Hopson 15, Webster, Ashley 10; Hopson, Majok 6 rebs; Hampton 5 assts) at Chesapeake Energy Arena, Oklahoma City.
LOS ANGELES CLIPPERS 118 (Harrell 22, Williams 16, Robinson 15, Walton Jr 14, Beverley 11, Patterson, Zubac 10; Zubac 8 rebs; Williams 7 assts) d MELBOURNE UNITED 100 (Trimble 22, Long 17, Goulding 16; Long 9 rebs; Trimble 6 assts) at Staples Center, Los Angeles.
SACRAMENTO KINGS 124 (Bagley 30, Ferrell 24, Barnes 18, Hield 14; Bagley 14 rebs; Hield, Ferrell 6 assts) d MELBOURNE UNITED 110 (Goulding 25, Trimble 20, Long 15, Lual-Acuil 12, Pledger 10; Long 15 rebs; Trimble 6 assts) Golden 1 Center, Sacramento.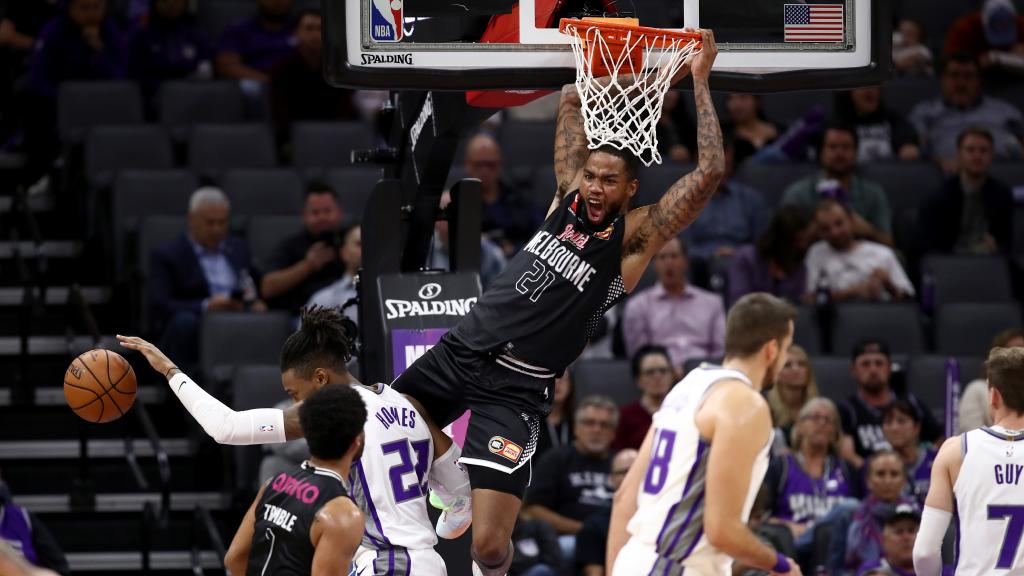 PICS courtesy of Michelle Couling Photography, All Star Photos and respective clubs.