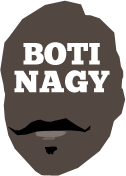 ---
Advertising opportunities available.
Please contact me.
---
OMG! It's 'Underdog Round'
Tweet
THE NBL has so many specific "Rounds" that this week it forgot to send out the Memo reminding scribes and pundits alike that it is "Underdog Round"!
I mean, we probably should have realised when New Zealand beat South East Melbourne, then Illawarra beat Adelaide. But no. The penny was slow to drop!
Tonight, it finally did as Brisbane remembered how to win and dumped league leader Sydney, then undermanned Melbourne marched into RAC Arena and slapped Perth Wildcats around.
So be prepared tomorrow and Monday ... although who gets to be the underdog from Illawarra-New Zealand? At 0-2, I guess it's the Hawks.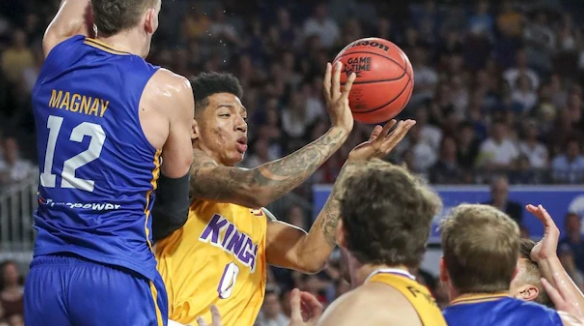 THE MAGNATE: Will Magnay (on D) enjoyed a career night for Brisbane. Pic courtesy AAP.
WILL Magnay announced his formal arrival as the Bullets' premier big man in Brisbane where the home team again made some of Sydney's rotations and decisions look questionable in a 13-point win.
Magnay had his first career-start alongside Matt Hodgson, the big man who throughout his entire NBL career has simply not mastered the art of foul discipline and played a total of 6:05 for four fouls.
While the rest of the world waits for Hodgy to one day realise he is the common denominator in early foul troubles, Magnay seized the day for a spectacular 23-point, 14-rebound tour de force, much of it against the league's reigning MVP, Andrew Bogut.
Sydney started well and Jae'Sean Tate's highlight reel dunk was huge in its 29-21 lead after one.
That blew out to 12 during the second quarter before Magnay started exerting his influence at both ends of the floor.
Massive dunks, shot rejections, 3-of-6 from 3-point territory for the night, "The Magnate" got the Bullets firing and by halftime they were ahead 48-45.
That lead was out to 15 before a few more Kings joined the fray, Casper Ware magnificent.
Trailing 58-69 to start the last, Ware scored almost immediately, Didi Louzada followed suit and Ware scored his 26th point for 64-69 and timeout Andrej Lemanis.
Back in, Magnay threw down another shuddering rim-rattler, Lamar Patterson a three, then Jason Cadee a 3-pointer for an 8-0 response, 77-64 lead and a Bullets team headed for their best win of the season.
Why Ware checked out when Sydney needed points is a mystery, Bullets guard Cam Gliddon enjoying his best return for the season with 13 points on a perfect 4-of-4 field goals (3-of-3 threes) and 2-of-2 free throws.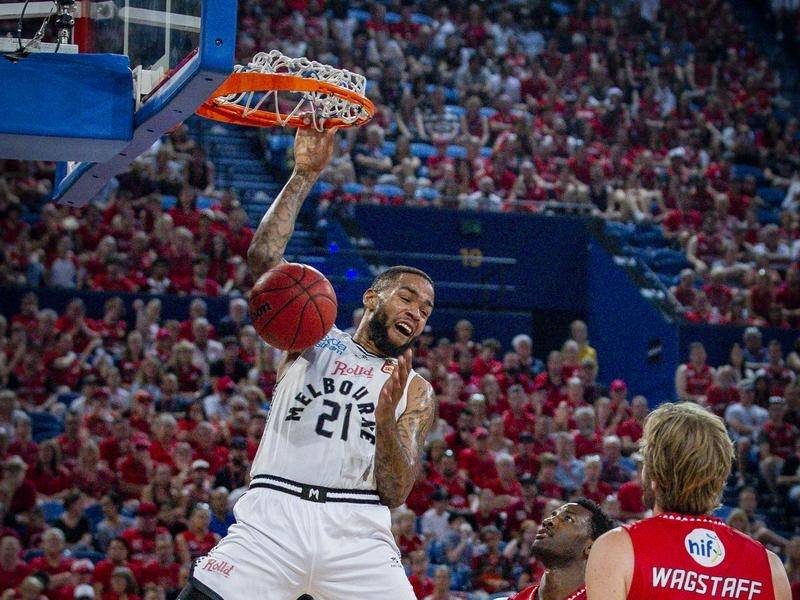 IN Perth, a United team having just announced the signing of Stanton Kidd, 27 and 202cm from the Utah Jazz, as their replacement for injured Casey Prather, turned on an exceptional performance to score a stunning 87-74 win.
Melbourne scored its first win at The Jungle since January, 2018, ending a five-game losing streak extending back past last season's Grand Final Series, with its import tandem of Shawn Long and Melo Trimble dominating.
Backing up from Monday's "taking care of business" win over Illawarra in Wollongong, Mitch McCarron also sizzled for a 12-point, 12-rebound double, plus four assists and a block.
Long's 23 points came at 71 percent (10-of-14), accompanied by 13 rebounds, an assist, three steals and a block.
Trimble delivered 23 points at 58 percent (7-of-12), with three 3-pointers and a game-high six assists.
With Adelaide stumbling at home to Illawarra, it kept Melbourne securely in third place as United brought the Wildcats' four-game winning streak to a sudden and emphatic halt.
Bryce Cotton led Perth with 15 points but, unusually, it simply could not contain Melbourne's offence or cope with its defensive strategies.
Meanwhile Kidd, who is expected to make his NBL debut on Boxing Day in the open-roof clash with Cairns, had this Twitter endorsement from Joe Ingles for his former NBA teammate: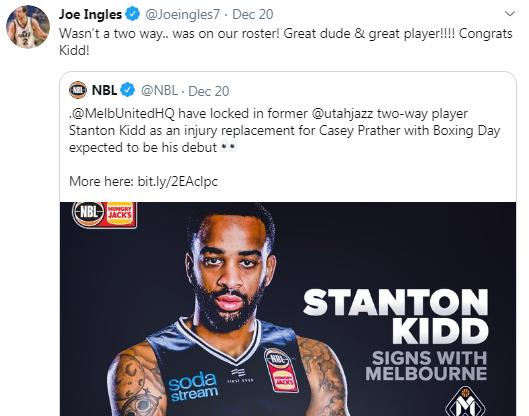 BRISBANE BULLETS 87 (Magnay 23, Patterson 15, Gliddon 13, Sobey 12; Magnay 14 rebs; Cadee 4 assts) d SYDNEY KINGS 80 (Ware 26, Tate 13, Kickert 12; Cooks 7 rebs; Ware 3 assts) at The Armoury, Nissan Arena. Crowd: 4,016
MELBOURNE UNITED 87 (Long, Trimble 23, McCarron 12, Barlow 11, Goulding 10; Long 13 rebs; Trimble 6 assts) d PERTH WILDCATS 74 (Cotton 15, White 14, Kay 11; Kay 5 rebs; Martin, Cotton 3 assts) at The Jungle, RAC Arena. Crowd: 13,130
* * *
THE 36ers looked complacent in their loss in Adelaide to Illawarra, coach Joey Wright confirming it in last night's post-game press conference.
"That's exactly what it was (complacency), and that started two hours after we beat New Zealand," Wright said.
"Our attitude as a group was extremely unprofessional, our approach was unprofessional and we got an unprofessional result."
Challenged as to what actually occurred, Wright said: "That's for our group to know, but we definitely acted unprofessionally.
"I just think our egos got ahead of ourselves. Bottom line, I think we thought this would be an easy one and we acted like it all week and it caught up to us."
Adelaide backs up tomorrow against the Taipans in Cairns.
"I've said it before, when I was a player if I played bad or didn't put my best foot forward then having another game (soon after) is really good. It's hard to sit on games for a week when you play as bad as we did tonight," Wright said.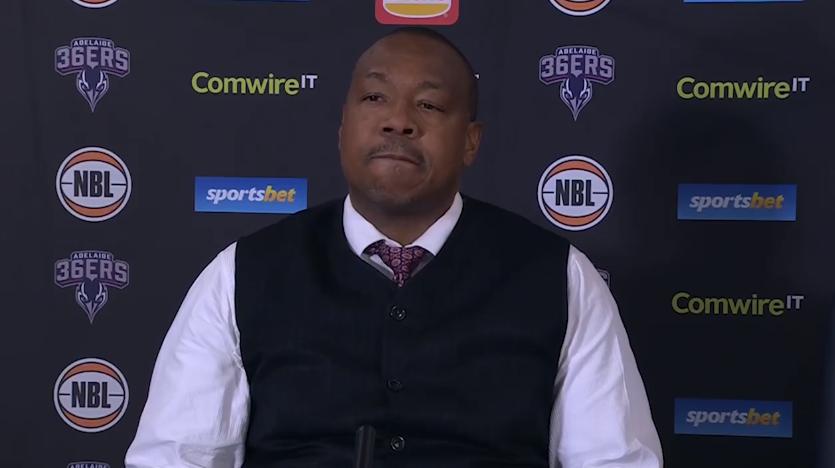 "We were one of the leaders in field goal percentage. Tonight our first five or six jump shots were all contested - we had some good looks at the bucket with DJ - and once we didn't look at that, we lost some intensity as a group.
"We thought about ourselves way too much, it was a complete example of what being selfish is all about.
"Just don't do it, think about the team. For me and in every team I played in, it's a lot easier to go in thinking 'what can I do for the group?' rather than having to score 30.
"I go out there thinking about playing D, communicating, boxing out and if I'm open I'll shoot the ball, but we didn't think about that tonight. We thought what we were going to get out of it because we thought we already had the win."
Illawarra thought different.