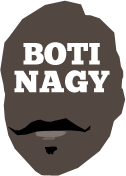 ---
Advertising opportunities available.
Please contact me.
---
On This Day: April 16, 2015
Tweet
THE NBA Playoffs tipped off yesterday with seven Aussies going into post-season action. But in 2015, this was the last day of the regular season and our own Matthew Dellavedova had a big one, On This Day...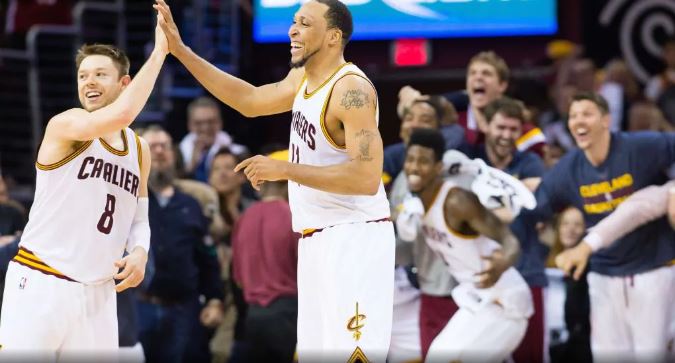 AUSSIE Olympian Matthew Dellavedova paired 18 points with 12 assists as his Cleveland Cavaliers closed their NBA regular season today with a 113-108 overtime win over Washington.
The clash in Cleveland closed with 15-year veteran Shawn Marion stealing a pass and slamming the final exclamation point on the win before being mobbed by elated teammates.
Dellavedova's two free throws with 9.1 seconds left stretched the Cavs' lead to 111-108 before Marion, who has announced he will retire when Cleveland's playoff run ends, sealed it with his steal.LeBron James was rested from the contest, Kevin Love leading Cleveland with 19 points, Dellavedova's haul including 4-of-5 threes.
It wasn't quite as good a night for the reigning champion San Antonio Spurs who slipped from potentially second seed to sixth in the Western Conference after losing 103-108 to New Orleans.
London Olympics leading scorer Patty Mills came off the Spurs bench for 15 points at 75 per cent in 10:32 of action and fellow Aussie Aron Baynes started, delivering eight points and six boards.
Anthony Davis led the Pelicans with a 31-point, 13-rebound double, the win giving New Orleans the West's eighth seeding.
Houston rocketed over the Spurs into the second seed spot with a 117-91 home rout of Utah.
Dante Exum had four points and Joe Ingles zero for the Jazz as the Rockets shot to a 65-35 halftime lead.
James Harden produced his fourth triple-double of the season with 16 points, 11 rebounds and 10 assists for Houston.
The Jazz closed the year on a 38-44 win-loss record but with great optimism for what their future holds.
Golden State Warriors finished with the NBA's — and the franchise's — best record at 67-15 after finishing over Denver 133-126.
They will open the playoffs at home to the Pelicans on Saturday.
The Spurs will face the Los Angeles Clippers at LA's Staples Center on Sunday.
Houston will be at home to the Dallas Mavericks, the Mavs exiting the regular season with a 144-98 win over Portland which now will host Memphis in its playoff opener.
Indiana's late run at eighth spot in the East came unstuck when the Pacers lost to Memphis 83-95.
Brooklyn stitched up the East's eighth seed and will start away to Atlanta on Sunday after beating Orlando 101-88.

The second-seeded Cavaliers will host Boston on Sunday.
Chicago will host Milwaukee and Toronto will entertain the Wizards when the Eastern Conference playoffs tip off.
Oklahoma City Thunder smashed Minnesota 138-113 but ultimately to no avail, missing out on the West's eighth spot to the Pelicans.
Russell Westbrook's MVP-type season included 11 triple-doubles and one scoring title, the Thunder's super guard with 37 points, eight rebounds and seven assists.