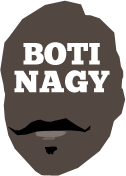 ---
Advertising opportunities available.
Please contact me.
---
On This Day: March 13, 2015
Tweet
ON THIS DAY, a mere three years ago, fall-out crashed after current Sydney Kings coach Andrew Gaze publicly proclaimed the NBL should "go into a hiatus," while right here at B.O.T.I., we pointed to a moment of Basketball Australia infamy.
Revisit both now ahead of what promises to be an absolutely thrilling NBL Grand Final Series between Melbourne and Adelaide, and see how far we have come since 2015...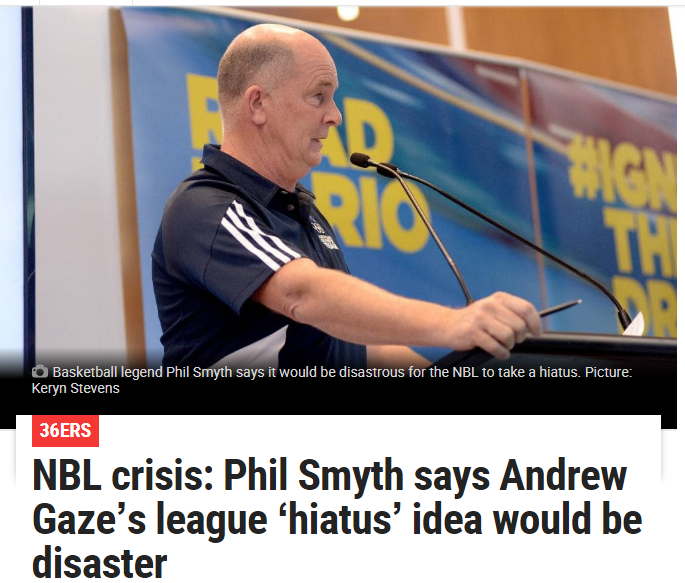 PHIL Smyth has hit back strongly at Andrew Gaze's claim the NBL needs to take a hiatus, saying it would be a ridiculous move that would kill the league.
Gaze, a seven-time NBL MVP made the comments on Wednesday on SEN Radio, in a News Corp story and again on Channel 10's The Project.
"I understand Andrew's concerns at a time when two of the eight clubs (Wollongong Hawks and Townsville Crocodiles) have gone into voluntary administration in the past few weeks," said Smyth, a four-time Olympian and six-time NBL championship winner as a player and coach.
"But to shut down the league would be a terrible step, sending an army of players, coaches and club staff into unemployment. Club sponsors also would find other sports to invest in. It would be a disaster.
"The league just needs to get its model right."
Smyth said it was "no coincidence" the Cairns Taipans, a community-based club, had posted a profit for the fourth straight year since also being on the verge of extinction.
"The problem, as I see it, is private owners are less likely to get financial assistance as opposed to association-backed teams," he said.
"The league started with clubs backed by associations and built by volunteers. Sponsors and the corporate community were inclined to jump aboard, knowing the funding assistance they drove would filter down into the sport.
"When they think it might be going into an owner's coffers, people are less likely to be supportive. It's exactly what happened to Vince Marino."
Marino saved the WNBL's Adelaide Lightning but, as a private owner, was perceived to be able to bear all the costs and was given little or no support at any level of the sport.
Marino eventually bailed after investing $500,000 a year for eight years.
"That's the thing - people think owners can just do it but the reality is they need help," Smyth said.
"But everyone is dropping bombs on basketball right now when the other reality is most sports are plagued by financial issues.
"Footy, rugby, soccer, you name it. Port Adelaide lost $2.5 million and they were playing a great brand of footy.
"TV broadcast money props up a lot of sporting clubs."
New NBL chairman Graeme Wade also categorically has ruled out any form of hiatus, stating the league could continue with less than eight teams.
The likelihood though is the Hawks in Wollongong successfully will come out of voluntary administration.
Also On This Day in 2015...

AS long as our "One Basketball" world remains driven by private and personal agendas, the sport cannot progress in the eyes of the people who matter - those who DON'T currently support basketball.
The sponsors, corporates and fans we want coming to our game - or returning to it - need to see a thriving entity to jump aboard. So too the media.
Returning an NBL team to Brisbane is something the league desperately needs.
A thriving NBL is something the sport desperately needs.
So Basketball Australia, or more specifically the Board of BA which made the decision, should hang its collective head in shame for initially charging the NBL $50,000 for the return of the Brisbane Bullets' IP.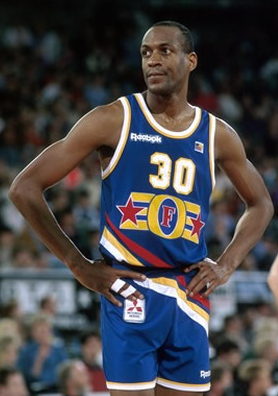 In a world where it is increasingly more difficult to be surprised by the idiocy of so many pushing their agendas in so many areas, to have the sport's governing body pull such a conniving, disgraceful, money-grubbing stunt is beyond my comprehension.
Sure, the BA Board met last Thursday and on Monday told NBL Chairman Graeme Wade that it now could have the IP back - still with certain stipulations but with the immoral fee withdrawn - and naturally the league jumped at the chance to regain the Bullets' name.
But when the clever boffins at BA first decided to charge the NBL 50 grand for the return of an IP which belonged to the NBL in the first place, was received FOR FREE by BA (when it took over running the league) and should in all conscience have been returned when the demerger occurred in 2013, all they achieved was sabotaging the one genuine bid the NBL had for a Brisbane team in 2015-16.
Even as I type that sentence, my mind boggles that a federation could act in such a way and still claim to have the sport's best interests at heart.
Just to be clear, you got the IP - and all other NBL-related paperwork - for free when you initially saved and took over running the NBL.
But when the "oversight" occurred in 2013 that the Bullets IP was not handed over, it then became a potential legal wrangle?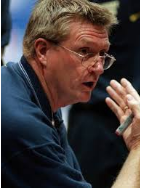 So instead you simply asked the NBL for $50,000?
In its infinite naivety or inexperience, the NBL then took that back to the bidder for the Brisbane license - Paul Bendat - telling him it did not own the Bullets IP and asking him to pony up the 50G.
Guess what he said?
That was the NBL's biggest mistake in this.
What it should have done the SECOND it was presented with this option by BA was to release a media statement and tell the world what was happening. (You know, that TRANSPARENCY we so often covet?)
BA would (rightly) have been shredded and shamed by every media outlet that covers our sport. (Yes, I know some of you will be thinking "that isn't many" but trust me, the media LOVES this kind of embarrassing story.)
OK, so now BA has done the right thing (sort of) and (conditionally) released the IP back to its rightful owners without a monetary fee.
Congratulations. The Bendat bid is gone and now the NBL is scurrying around trying to keep the Brisbane dream alive.
Scott Derwin, as Chairman of the BA Board, has been across some amazing decisions during his watch. In recent times The Derwinator oversaw the death of the Gold Coast Blaze and the Logan Thunder, an interesting SE Queensland track record.
Andrew Gaze also is on the BA Board. I know Andrew well enough to believe his recent comments about the league "being broken" and needing to take "a hiatus" come from genuine concerns and aren't necessarily fuelled by any agenda beyond those concerns.
But all he did with his high profile was deal the NBL a further blow.
At the same time, a player still IN the league, such as Mark Worthington, has stayed positive and upbeat, his #WeAreTheNBL hashtag trending strongly on social media.
Our sport has many passionate people such as Wortho - look back at what the Kerles, Turners and Coles achieved long ago - and I have no doubt whatsoever the NBL will survive and work its way through this, even if its management does not understand the meaning of transparency.
But BA, and its Board members, should slink quietly off into a corner somewhere or, better yet, find a mirror, stare into it and ask: Was what we did in the best interests of the sport we are here to serve?
(Hard to believe this is where our game was, just three years ago...On This Day)