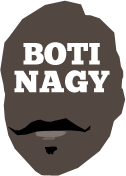 ---
Advertising opportunities available.
Please contact me.
---
On This Day: May 20, 2016
Tweet
TIME flies and ON THIS DAY, just two years ago, we celebrated the return home of South Australia's own NBA star, Joe Ingles, with a series of feature articles. It makes for an interesting revisit today.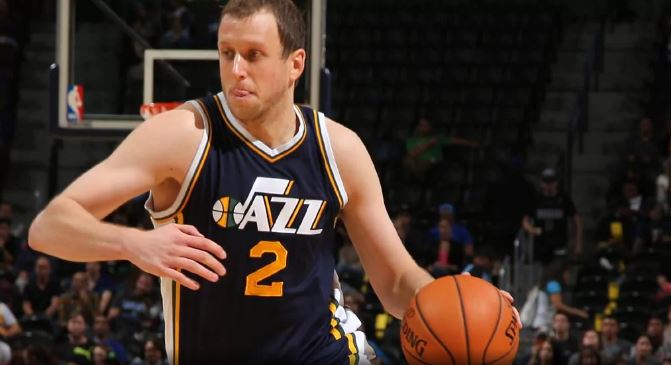 TRUE blue Aussie mateship and a dimming of the aura surrounding NBA superstars is fuelling Australia's belief in its Rio Olympic medal prospects according to Joe Ingles.
South Australia's most successful NBA player, coming off a second solid, albeit frustrating season with Utah Jazz, Ingles says medalling in Rio is realistic.
With seven NBA players — Andrew Bogut, Matthew Dellavedova, Patty Mills, Aron Baynes, Cam Bairstow and Dante Exum — the Boomers have a strong nucleus around which to build.
Plus the core of the team, with additional players such as European-based stars Brad Newley and David Andersen, has been together now for many international campaigns.
"When I first started playing (for Australia) you didn't see these (NBA) guys up close until you were in a game against them," Ingles, 28 and 203cm said.
Their reputations meant they started with huge advantages against awestruck opponents.
"They're still superstars," Ingles said. "But there's seven of us playing against them and in a couple of instances, with them, every night.
"They lose a bit of that aura."
Bogut plays alongside dual-MVP Stephen Curry at Golden State, Dellavedova with dual-champion LeBron James at Cleveland.
"You're playing in the same league as they are, night-in, night-out and you feel a bit more confident.
"We're not on the same money, have the reputations or the hype but there's seven of us playing them every night and it gives you confidence you can compete."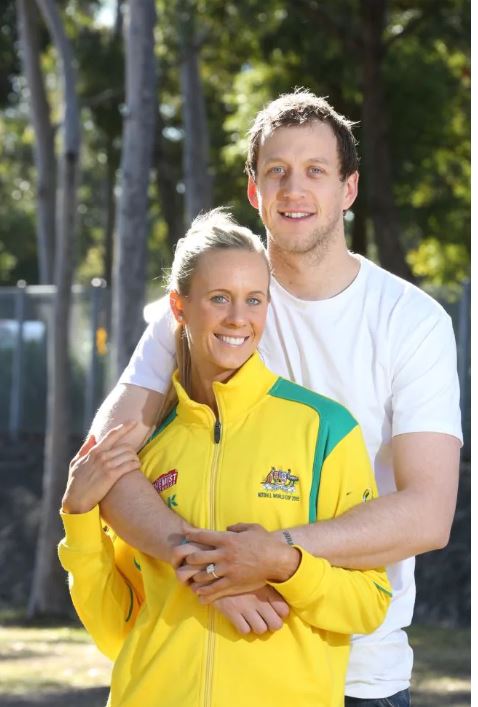 Camaraderie also is a huge asset for the Aussies, who gathered together in San Diego during the NBA's All Star Game break.
"Catching up during the All Star break was great," Ingles said.
"All seven of us were there and we caught up as mates and talked as friends.
"We weren't talking about basketball but it did show how close we are.
"Our core group has been together a long time, then you add Bogut and his massive X-factor."
Ingles' excitement grows at the very prospect, although he is likely to be the busiest Boomer in the lead up, wife Renae due to give birth to twins on August 4.
"I think the (Olympics) opening ceremony is August 5," Ingles said, though Renae has lightened the burden of possibly missing the birth of their first born.
"Full term for twins is 36 weeks and that's our 36-week mark.
"But twins can come four-to-six weeks earlier, which brings us to the start of July.
"We don't leave (for Rio) until the 21st."
With Renae a world champion netballer for Australia and a winner of the International Player of the Year award, she understands the demands of elite level sport.
"She's a sportsperson and she understands," Ingles said of the possibility he may miss the birth.
"She knows what it feels like to represent Australia.
"If there's the slightest chance, I'll be there (at the birth). I've always wanted to be a dad."
Ingles said he had no expectation Renae would give up her career and she was equally supportive of his, the 2014 Euroleague champion heading in 2016-17 for his third NBA season at Utah.
"I loved it, it was frustrating, it went well — all of those words," Ingles said of a Jazz playoff run which fell just short.
Suffering a severe finger injury in late January, the team kept it "in-house" while Ingles' shooting percentage dropped from 35-40 to 19 during the six-week period.
The injury, to the ring finger of his left (shooting) hand meant even catching the ball was excruciating, while taping it affected his touch.
"With my role, I'm expected to come in and make shots so for me, it was frustrating because I also didn't want to miss games," he said.
"Any time I caught the ball, I had a sharp pain through my hand."
Recovery took longer than desired, with unexpected mishaps such as catching the finger awkwardly in a towel while exiting a shower.
"I'm still using a splint and I'm about to have physiotherapy," he said.
"The biggest thing has been getting it 100 per cent straight again.
"It was still 15 per cent out when I left Utah but it's at about 95 now."
Utah is excited to have him back and Ingles is keen to return to a team where, as he says: "our two biggest stars are unselfish and when a team is like that, everyone is there to win.''
"The club was happy I played through injury and while it sucks we didn't reach the playoffs, we believe without the injuries, we could have made sixth spot in the West.
"We're the youngest or second-youngest team in the league, three of our first six were out for extended periods and we had a rookie start (in) 30-40 games.
"We think the future looks very bright."
Bright as a medal and a smile on twin faces.
* * *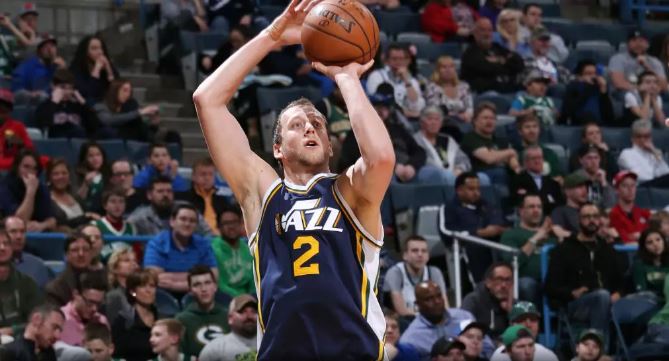 JOE Ingles' two basketball goals as a boy were to play for Adelaide 36ers and Australia.
A long-time fixture with the Boomers, his other goal — after growing up idolising Brett Maher and the Sixers — remains unrequited, though not abandoned.
"Growing up I wanted to play for the 36ers more than ever," he said.
"I wouldn't take back winning the (NBL) Rookie of the Year or the championship (at South Dragons) but I'd still like to play for the Sixers in the future."
The Southern Tigers junior was highly-sought when he came out of the AIS in Canberra but a couple of Adelaide blunders set him off interstate.
"I was only 17 when I met with the Sixers," Ingles recalled.
"I had my dad along and one of the first things that came up was they said they needed a back-up power forward.
"I'm 80 kilos and 6-6 so my first thought was if that's what you're thinking, we're screwed.
"The minimum salary at the time was $20-$22,000 and while money wasn't a primary concern for me, they offered me a two-year deal at $12,500 per, plus two season tickets."
Ingles had several other contract bids to consider, all offering at least the minimum and many of them providing additional incentives.
When his contract from the 36ers arrived, his name was misspelt. Contrary to an often-repeated story about it, it wasn't addressed to Joe English — the 36ers previously had suited an import named Jo Jo English — but to "Joesph".
"I think they must have written 'Joe' then maybe thought to make it more formal and added the 'sph' for Joseph, I don't know," he said.
It hardly left a glowing impression, the Dragons actually the last club to call him.
"They said: 'If you come to Melbourne for a day, you'll change your mind' and that's what happened," Ingles said.
It worked out magnificently, actually, Ingles claiming a title and further awards with Dragons while also meeting Renae Hallinan, who would become his wife.
* * *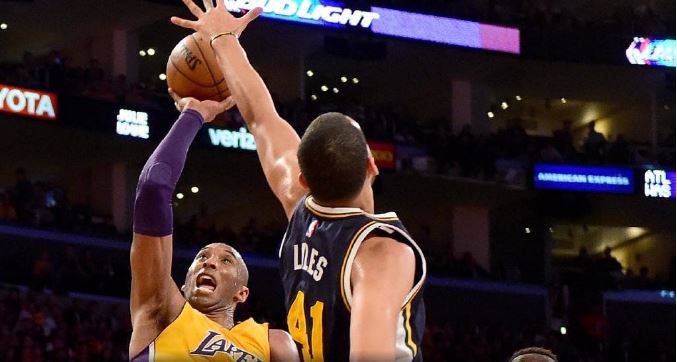 JOE Ingles believes he only truly fully will appreciate playing against LA Lakers megastar Kobe Bryant in the NBA icon's farewell game long after he, too, is retired.
In the meantime, he is pretty pumped Bryant signed a pair of the Kobe playing shoes Ingles has worn through much of his career, including THAT night.
Ingles' Utah Jazz faced the Lakers at Staples Center as Bryant drew the curtain on a 20-year NBA career, blasting 60 points in a comeback 101-96 upset. Many noticed the banter between them, Bryant out injured during Ingles' rookie season.
Ingles said despite Bryant's near legendary status for unrelenting focus, intensity and fierce passion, coming up against him in 2016-17 was a blessing.
"I think because he knew he was retiring, he was so much more relaxed, relieved and enjoying it," Ingles said. "We play them four times a year but even in the pre-season, we had a chat."
Bryant sympathised with Ingles' long journey to the NBA via Europe, then in one fixture after Ingles scored a couple of his trademark long bombs, Bryant subbed onto him.
"He had a crack at the rookie who'd been guarding me and we had a bit of a laugh," Ingles said.
"Kobe said: 'I can't leave you in the corner to make threes' and I said: 'It's my job.'
"In the game before (Bryant's final match against the Jazz), I banked a three on him accidentally. I thought he was going to foul me so I compensated and it banked in. We had a laugh about it."
Ingles saw some time defending Bryant in that fateful farewell game, playing impeccable defence but he may as well have been invisible.
"He was chatting as we went back-and-forth making shots," Ingles said, the banter good-natured and extending to Joe observing the calls were going the Lakers' way, Bryant confirming that was "as it should be".
"Right now it (playing in Bryant's last game) is not such an amazing thing," Ingles said.
"But later I'll probably see how special it was, I know I'll be in some of the highlights of his last game. I got my shoes signed by him after the game."
Nike produced a pair of black Kobes for all of its athletes, in black and with the date emblazoned in gold.
"He signed them with a gold pen on each shoe," Ingles said, the keepsake safely under lock and key, an Adelaide-born star far more than a footnote.