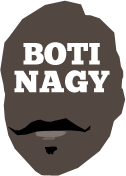 ---
Advertising opportunities available.
Please contact me.
---
Odds say United. What say you?
Tweet
ODDS-makers have installed Melbourne United as heavy favourites to control tomorrow night's Game 1 of the NBL's best-of-five Grand Final Series when it tips off at Hisense Arena.
Melbourne was paying $1.50 for the opening win and Adelaide out at $2.60, with United at $1.60 to win the championship and the 36ers at $2.35.
The odds appear to have given heavy consideration to the fact Melbourne swept the 36ers 4-0 en route to the regular season championship.
But in Adelaide that only has sparked comparisons with 20 years ago when South East Melbourne Magic swept the 36ers during the regular season.
The similarities are irrefutable.
South East Melbourne swept Adelaide 3-0 in season, claiming the regular season championship, and Adelaide finished second. Magic coach Brian Goorjian was named Coach of the Year. South East swept Brisbane in their semi series, Adelaide swept Perth.
Come the Grand Final and few expected the 36ers to sweep South East Melbourne. But they did.
Fast-forward 20 years and Melbourne United has swept Adelaide, claiming the regular season championship, the 36ers finishing second. United coach Dean Vickerman was named Coach of the Year. United swept New Zealand in their semi, Adelaide swept Perth.
"Our team's got a bit of a swagger but they haven't been over-confident all year," Vickerman said on Fox this week.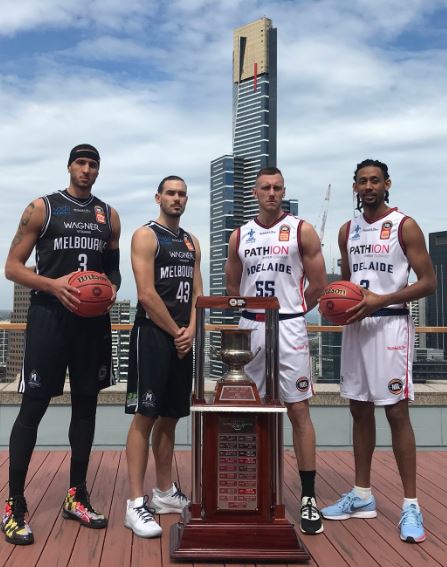 ONE MORE SLEEP: Josh Boone, Chris Goulding, Mitch Creek and Josh Childress eye the prize.
"They know the process for us, if we do the right things defensively, we're going to be able to create the kind of shots that we want.
"We've won different ways this year. Against Adelaide, we've been able to score close to a 100 points most games, (but) we've won games in the 70s with defensive lockdown.
"They play at such a high pace, defensive transition is huge for us, and then offensively they switch a lot. How do you take advantage of those? What are the best mismatches to go at?
"And I think we're coming in confident but certainly not over-confident and with great respect for our opponent."
Melbourne captain Chris Goulding, who played for 36ers coach Joey Wright in Brisbane - he was a DP on the 2007 championship team - and also at Gold Coast Blaze, recognises "championship-winner" is absent from his illustrious resume.
"This is a box that I haven't ticked and it's something that weighs on my mind and I want to try and get this win," Goulding said.
"A week goes by we've been training, we've been beating each other up in practice – we want to get this thing underway."
* * *
BOTH teams have connections to each other.
For Melbourne, Kyle Adnam was one of the first players Joey Wright brought into Adelaide as a Development Player, describing him as a "phenomenal passer".
The Goulding-connection has already been covered and backup United playmaker Peter Hooley is an Adelaide player for whom the 36ers could not find a roster spot.
With Adelaide, 2017-18 Sixth Man of the Year, Ramone Moore, was a United import last season and 36ers centre Matt Hodgson a Melbourne DP before the 36ers snapped him up.
Daniel Johnson started his NBL career with Melbourne, when they were still the Tigers.
* * *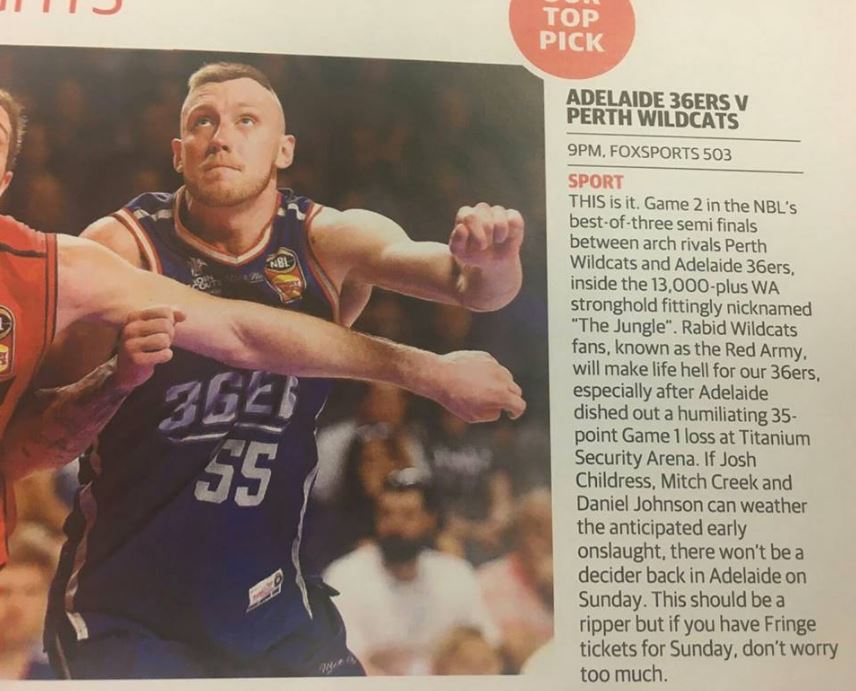 THIS was in the TV/entertainment page of Adelaide's "The Advertiser" newspaper last Friday as the "top pick" for viewers that night. It was a pretty bold, confident tip. Pretty curious what it may say tomorrow!
* * *
THE memory of last season's regular season championship, then sudden semi final expulsion by Illawarra after Adelaide had taken a 1-0 series lead, was a huge motivator for 2017-18.
"It hurt going out in the semis on your home court in Game 3 against Illawarra," said Mitch Creek, who was captain last year.
"None of us forgot that so we didn't want to go to a Game 3 in Perth, so to smash that always was a fantastic effort.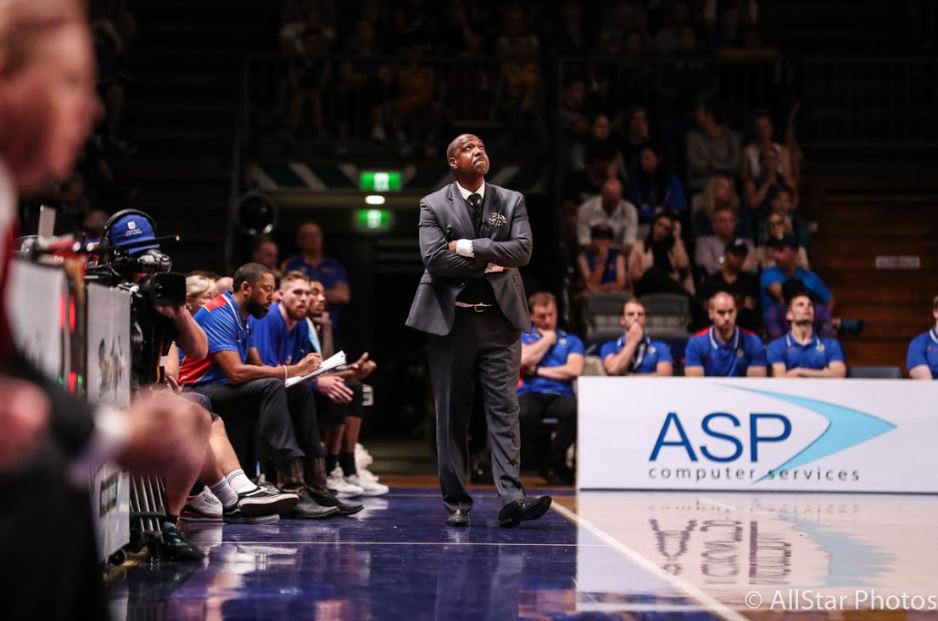 FLASHBACK: The inevitable end is in sight in Game 3 of last year's semi against Illawarra.
"Right now it's another Grand Final. It's a new beast. Melbourne's a whole new team and a whole new system of play and it will be a completely different style to watch."
Not so for the 36ers. While they cope with United's 3-point potency, it will be business as usual.
"At this point, we are who we are so we're going to get out and run and get up-and-down the court and play our style of basketball," Sixers coach Joey Wright said.
"We'll try to use our bench to offset and make a difference cause running over five games in a short period of time (will) burn you out a little bit."
* * *
JUST a reminder how the four regular season matches between Melbourne and Adelaide - who last saw each other last year before either was on their current rolls - panned out:
October 5, Titanium Security Arena: Melbourne United 99 (Ware 23, Prather 20, Boone, Wesley, Andersen 10; Boone 10 rebs; Ware 6 assts) d Adelaide 36ers 97 (Sobey 21, Drmic 17, Creek 15, Shorter 14, Johnson 13, Moore 10; Sobey 9 rebs; Sobey, Shorter 4 assts). After Adelaide started strongly, Melbourne's 40-27 second quarter blitz turned this one around, Ware a huge factor. Chris Goulding (appendicitis) didn't play and 36ers were without a third import.
October 14, Titanium Security Arena: Melbourne United 99 (Adnam 23, Boone, Ware 18, Wesley 12, Andersen 10; Boone 10 rebs; Ware 6 assts) d Adelaide 36ers 79 (Creek 20, Drmic 16, Moore 13; Creek 9 rebs; Sobey 7 assts). A 29-14 first quarter and a 22-9 last by United, made this one-way traffic for the visitors. Shannon Shorter (family bereavement), Josh Childress (not yet signed), Chris Goulding (appendicitis) did not play, Casey Prather (below) playing 11:55 before injuring his leg.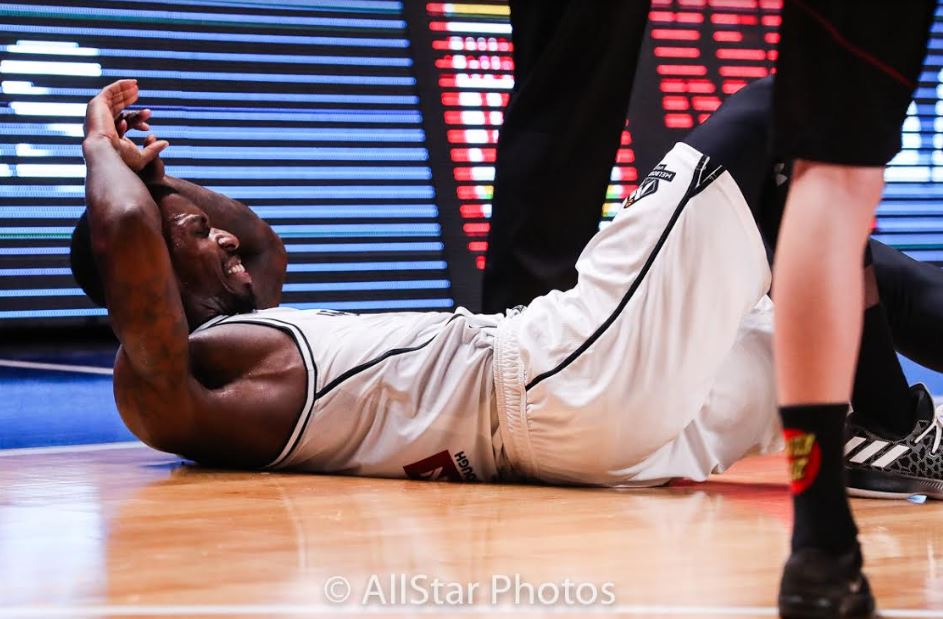 November 4, Hisense Arena: Melbourne United 101 (Prather 25, Ware 21, Andersen, Boone 13, Goulding 11; Andersen 7 rebs; Ware 8 assts) d Adelaide 36ers 84 (Johnson 23, Creek 16, Shorter 13, Drmic 11; Johnson 8 rebs; Shorter 3 assts). Wright lost it in the third quarter after seeing "more of the same" from the second period where United outscored Adelaide 26-17 and the Sixers weren't getting any love from the officials despite taking it at the ring. Melbourne went 29-13 in the third - 55-30 over the middle two periods - to win comfortably, Nathan Sobey hardly used by the 36ers and Josh Childress still a new face.
December 22, Hisense Arena: Melbourne United 99 (Ware 24, Goulding 22, Wesley 14, Hooley 11; Boone 12 rebs; Ware 5 assts) d Adelaide 36ers 91 (Johnson 20, Sobey 19, Childress 18, Deng 14, Shorter 11; Shorter 11 rebs; Shorter 5 assts). The 36ers were minus Mitch Creek and Anthony Drmic with injury.
So in their head-to-heads this season, the averages for Melbourne and Adelaide's main guys are:
UNITED: Casper Ware 21.5ppg, 3.8rpg, 6.3apg; Chris Goulding 16.5ppg, 1.5rpg, 3.5apg; Casey Prather 15.7ppg, 3.7rpg, 2.3apg; Josh Boone 11.3ppg, 9.5rpg, 0.5apg; Tai Wesley 11.3ppg, 4.8rpg, 2.5apg; David Andersen 9.5ppg, 4.0rpg, 1.8apg; David Barlow 5.8ppg, 2.5rpg, 1apg; Craig Moller 4.8ppg, 2.3rpg, 1.3apg.
36ERS: Mitch Creek 17ppg, 6.3rpg, 2.3apg, Daniel Johnson 15.8ppg, 7rpg, 2apg; Anthony Drmic 14.7ppg, 5.3rpg, 0.7apg; Shannon Shorter 12.7ppg, 6rpg, 4apg; Josh Childress 12ppg, 4.5rpg, 1apg; Nathan Sobey 12ppg, 3.5rpg, 3.3 apg; Ramone Moore 8.8ppg, 2.5rpg, 1.5apg; Majok Deng 6.5ppg, 2.3rpg, 0.8apg; Matt Hodgson 3ppg, 4rpg, 0.8apg.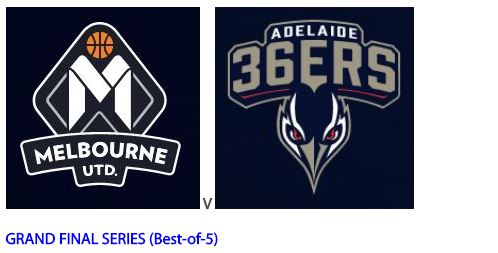 MELBOURNE UNITED (1) v ADELAIDE 36ERS (2)
GAME 1: 7.30pm, Friday, March 16, Hisense Arena, Melbourne
GAME 2: 2.30pm, Sunday, March 18, Titanium Security Arena, Adelaide
GAME 3: 7.30pm, Friday, March 23, Hisense Arena, Melbourne
GAME 4 (If Required): Sunday, March 25, Titanium Security Arena – Time TBA
GAME 5 (If Required): Saturday, March 31, Hisense Arena – Time TBA
(*All tip-off times are local time.)
ALSO IN NBL GRAND FINAL COVERAGE:
Wright may have the edge in a best-of-five, here.
United's greatest performance, here.
Crowds are loud in the city of churches, here.
United needs to sell out Hisense, here.