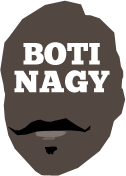 ---
Advertising opportunities available.
Please contact me.
---
Opals: Almost a miracle, now fate is in freefall
Tweet
AUSTRALIAN captain Jenna O'Hea almost pulled off a miracle comeback tonight for the Opals against China but a match-deciding late referee's call now means the Aussies must beat Puerto Rico and pray for favourable other results. Otherwise, their Tokyo Olympic campaign is over.
O'Hea buried two monster 3-point bombs in the game's last 10.4 seconds to tie what looked a lost contest 74-74. But with 2.1 seconds remaining, China took timeout to fashion a final play on which Cayla George was called for a foul under the basket by the trailing referee near midcourt.
The referee closest to the play made no call but Yueru Li was heading to the line, nailing two free throws to save the contest for China.
The loss means Australia (0-2) now cannot finish any higher than third in Group C, behind Belgium (2-0) and China (2-0) who meet in the last intragroup game.
Australia plays Puerto Rico (0-2) and must win to sneak into the quarter-finals as one of the two best third-placed finishers.
In Group A, that team is still a mystery, Spain 2-0 with wins over Korea and Serbia but Canada to come. Serbia and Canada both are 1-1 and Korea 0-2. Serbia should beat Korea but it is no certainty.
From Group B, where USA and Japan are set to finish first and second, France is likely to finish third.
Australia will need a big victory over Puerto Rico to undo its -17 points differential considering its rivals for "best third place finish" all are in the black.
So it will be a case of win and pray it is by enough, the only factor in the Opals favour the fact their game is among the last on Monday's schedule so they should have a target margin.
But it could have been oh so different had Australia not fallen in an offensive heap after halftime, producing a nine-point third quarter en route to an 11-point deficit against a revved up Chinese team.
Scores level 38-38 at halftime, China attacked Australia with a 9-0 start to force coach Sandy Brondello to take timeout at 8:05 in the third, already down 38-47.
Starter Steph Talbot, who missed the 15-point loss to Belgium with a foot injury, aggravated it in the second quarter and her absence for the rest of the game - and most likely from Sunday's match - was hugely significant.
She helped inspire the Opals' second quarter, Brondello finally turning to Tess Madgen and Sara Blicavs for assistance and even allowing Alanna Smith to walk on and off the court.
She started Katie Ebzery in place of Leilani Mitchell but the Opals were pushing uphill after their disastrous third term.
Down 50-61 early in the fourth, then 57-67 with 3:48 to go after a ridiculous unsportsmanlike foul against Bec Allen, it again was Ezi Magbegor who turned the tide.
Her steal and coast-to-coast drive, plus bonus free throw started a desperate late resurgence and Allen's 3-pointer closed it to 65-68.
Trailing 66-70, Ebzery missed her eighth layup in two games but after another strong Opals defensive stand, finally connected on her ninth for 68-70.
Livewire guard Wang Siyu hit two free throws for 72-68 before O'Hea stuck her big triple with 10.4 seconds left. The Aussies quickly fouled, conceding two further free throws to trail 71-74 but O'Hea then connected on that second big three and the match was headed for overtime.
Until the only unsighted referee on the last play made the call that decided the contest.
Off to a positive start when George scored a layup off Magbegor's opening tip, the Opals just as quickly slipped behind and looked in trouble when Ebzery clashed heads with Wang Siyu, forcing both from the floor, bleeding from their facial injuries.
Enter Mitchell who clearly decided she was going down fighting, scoring two 3-pointers in a rapidfire eight points.
But the scout is out on Mitchell and every opposition guard knows they only have to drive to get past her which quickly exposed the Opals as they fell 14-22 behind.
China's 27-19 lead at the first break was indicative of the play and ominous for the Aussies.
However the second quarter saw Allen leading the way defensively and Talbot following suit as Australia's pressure visibly lifted.
Having fallen 19-29 behind, George ignited an Opals outburst with a triple before Ebzery, back with what appeared stitches near her eyelid, and Magbegor joined the party.
Allen forced a defensive inbounds violation, Magbegor blocked a shot, then converted at the other end.
Australia suffered a blow when Talbot re-injured her foot, limping to the sideline in obvious discomfort. That was the cue for Sara Blicavs to earn her first Olympic minutes and she quickly cashed in with an offensive rebound, then a basket for a 32-31 lead.
When Allen bagged a jumpshot after more great defensive work, Australia was ahead 34-31 on a 15-2 run. A couple of turnovers hurt the cause but at 38-38 by the interval, the Opals were alive in the contest.
Sadly their dismal third quarter ensured they are only alive to fight another day, while praying for the best.
CHINA 76 (Wang 20, Yueru Li 12, Meng Li 11, Yang 10; Shao 8 rebs; Meng Li 7 assts) d AUSTRALIA OPALS 74 (Magbegor 15, O'Hea 11, George 10; George 5 rebs; Ebzery 4 assts).