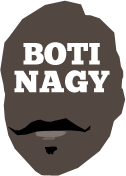 ---
Advertising opportunities available.
Please contact me.
---
Opals-NZ Final at Asia Cup?
Tweet
FIBA this week released the Groups for its Women's Asia Cup series in Bangalore, India, from July 23-29 and there's a strong chance Australia and New Zealand are headed for an all-Oceania Final.
That, of course, would delight the Tall Ferns as it would mean they had already qualified for the 2018 FIBA World Championship, as the Asia Cup's top four teams will go on to Spain for the first newly designated Women's World Cup.
For years, New Zealand has had to deal with Oceania Championships for World and Olympic qualifications against the Opals, who variously have ranked from #2 in the world, behind the USA, to their current #4 ranking.
It has meant some very good Kiwi teams have been sidelined during the major internationals but that all could change in July.
New Zealand in Group A has drawn Chinese Taipei, the DPR of (North) Korea and China before it advances to the quarter-finals.
Australia in Group B will be joined by Japan, Korea and the Philippines.
Despite the absence through unavailability of WNBA stars such as Leilani Mitchell, Bec Allen, Cayla George, Stephanie Talbot and Sami Whitcomb, Australia still should be able to put together a formidable outfit worthy of its international ranking.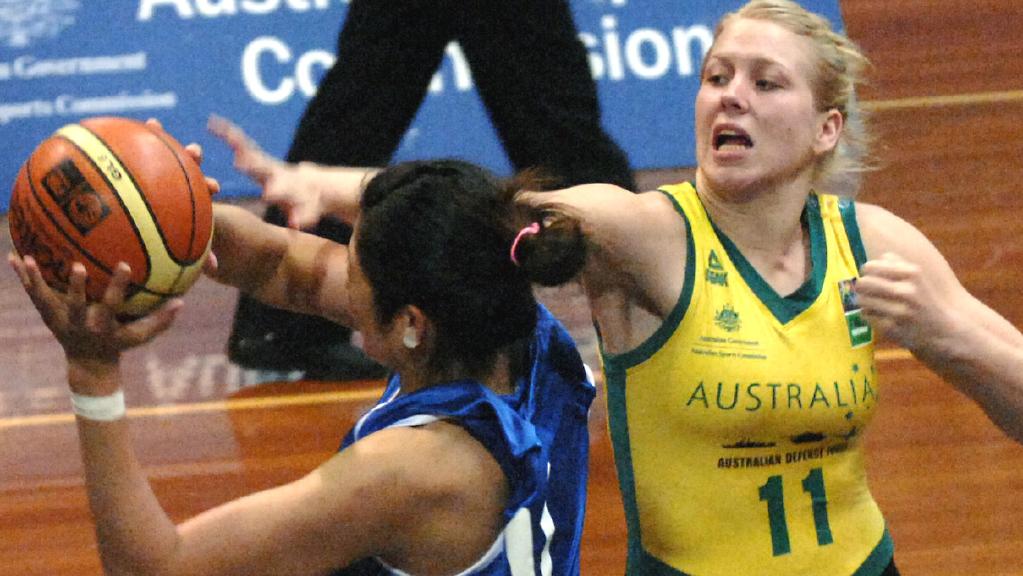 Just off the top of my head, Erin Phillips, Rachel Jarry (below), Jenna O'Hea, Abby Bishop (above) and Liz Cambage would make a fairly ferocious starting five, backed by Tessa Lavey, Steph Blicavs, Sara Blicavs, Louella Tomlinson and Marianna Tolo, plus Alex Wilson and Mia Murray - that's not a bad 12 right there.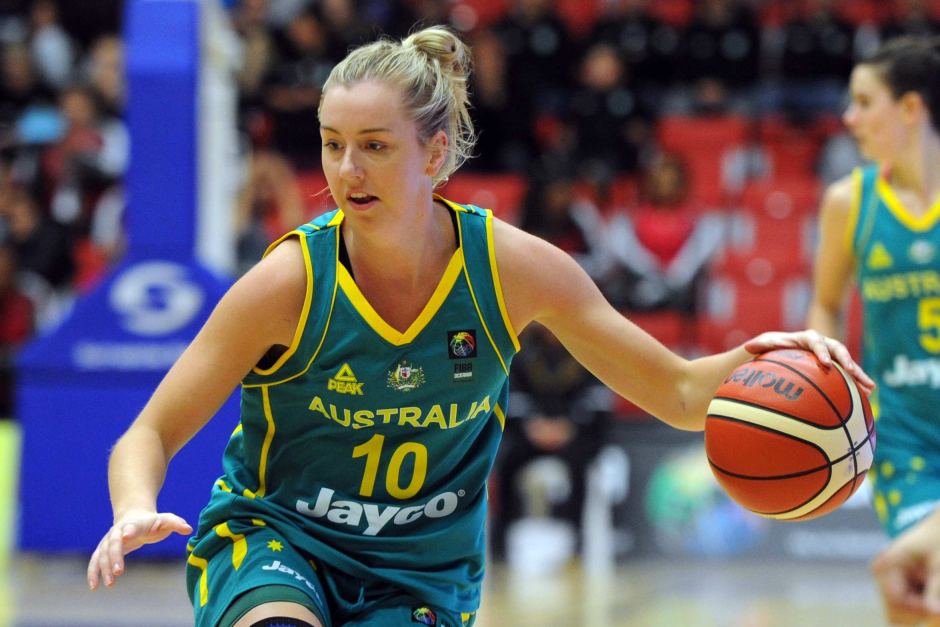 (I've left reigning WNBL MVP Suzy Batkovic out, not because I wouldn't have her in first my first team - I would, in a heartbeat - but because I'm fairly certain after the shoddy manner in which her Rio Olympics omission was handled, she most likely is over the while international scene.)
Japan is defending champion and at #13, the highest-ranked team in the group, Korea at #15 and Philippines #49.
China at #10 most likely is seeded to meet the Opals in the Final from Group A, ahead of Chinese Taipei (#34) and New Zealand (#38). The Democratic Peoples' Republic of Korea is at #64 but whoever ranked the Tall Ferns at 38 is in for a big surprise.
All eight teams progress to the crossover quarter-final stage, then the teams which head to the semis also are headed for Spain and the FIBA World Cup next year.
"The fact that four teams from Oceania and Asia qualify for the World Cup makes it a very realistic chance for us to progress," Tall Ferns coach Kennedy Keream said.
"There is every chance we may face Australia again in this tournament."
It's unlikely at the quarters stage but maybe in the semis and possibly in the Final.