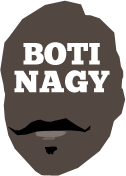 ---
Advertising opportunities available.
Please contact me.
---
Opals: They did it! Miracle win puts girls through
Tweet
MARIANNA Tolo lit the fuse and Cayla George set off the bomb which finally blew Australia's Opals past Puerto Rico 96-69 and into the quarter-finals of the Tokyo Olympic Games.
After losing both intragroup matches to Belgium and China and needing to win by 25 or more points to leapfrog Canada into the quarters, the task appeared beyond the Opals until midway through the final period.
Tolo, with 26 points at 57 per cent, including a perfect 10-of-10 free throws, plus a whopping 17 rebounds, four assists a steal and a block, enjoyed her finest hour in the green-and-gold.
She carried the Aussies through a terminal first half, then combined inside with George and Ezi Magbegor to put the finishing touches on a gut-wrenching victory.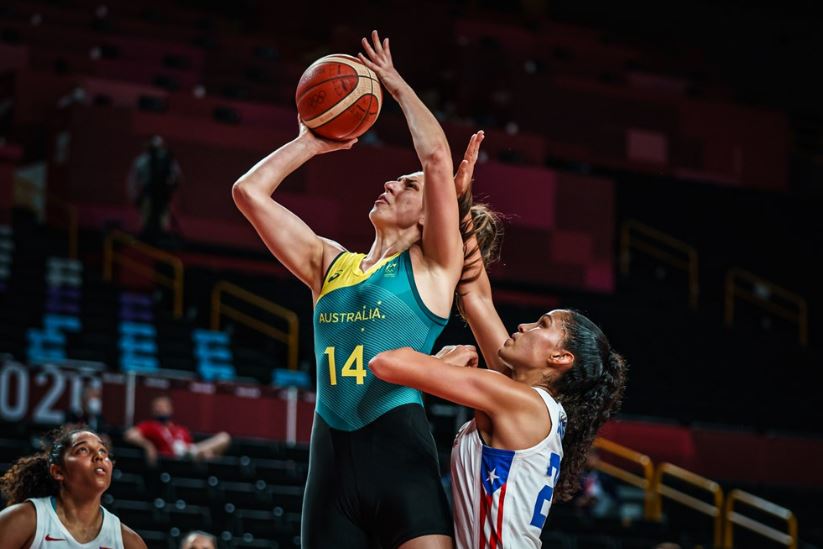 Captain Jenna O'Hea, with a barrage of threes - she had 4-of-7 in her 15-point tally - crept the Opals to a 19-point lead before Magbegor stretched it to 20.
But Puerto Rican star Jazmon Gwathmey (26 points) was a constant thorn, shaving the deficit back to 17.
Inside the last three minutes, Australia still was struggling at 85-67 to get over the hump, despite a marked improvement in its defensive hustle and energy levels.
Forcing 13 second-half turnovers, the Opals pushed the ball forward, largely through Tessa Lavey and when George connected on a 3-pointer with 100 seconds left, Australia's lead was 22 at 91-69.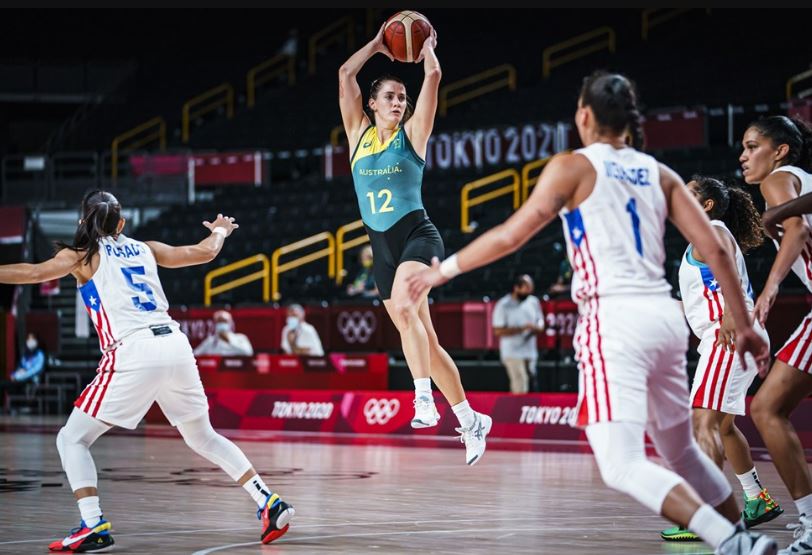 With 1:24 left, it was Tolo adding another basket for 93-69 and a 24-point buffer, the target within reach but Puerto Rico giving up nothing easily.
Just 28.9 ticks remained on the game clock when George fittingly scored a turnaround jumpshot and Australia was ahead 95-69 and now desperately defending a 26-point lead.
Given Australia's loss to China was decided by a long distance referee's call against George which put China to the line with 0.6 of a second remaining, the fact she made such a crucial shot was something of a fairytale finish.
Defending Puerto Rico's last play with all appropriate desperation, the Opals came up with the ball and O'Hea completed the scoreline with a free throw.
"We're just so proud of how we fought tonight," Tolo said in the aftermath of a monumental victory and a target reached which for so long did not even look remotely likely.
The Opals could not have asked for a worse start, conceding the first eight points of the game before a pair of Leilani Mitchell threeballs.
As if overwhelmed by the need to win by 25 and too intensely focused on that objective, there was a lack of cohesion offensively, considerable softness defensively and lapses in direction consistent with emotional fatigue caused by the mental baggage of the challenging task.
It wasn't until Tolo entered the game and produced an 18-point, 9-rebound first half, that Australia looked any good at all.
Lavey's insertion also provided a spark, her 3-pointer at 6:04 in the second quarter giving the Opals a 35-33 lead.
O'Hea had nine points on 3-of-4 threes in the first half, her triple 31 seconds from the first break giving Australia a 22-21 lead.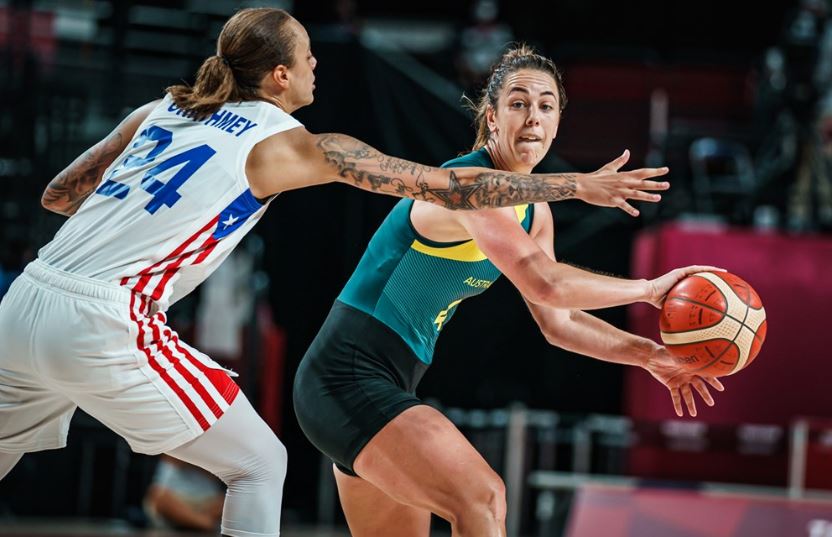 But Ali Gibson banked a threeball to give Puerto Rico back the momentum, ahead 24-22 after one.
The Aussies could not make any great inroads against the plucky Puerto Ricans, with Gwathmey, who four years ago had a reasonably forgettable WNBL season at Canberra Capitals, heading into the interval on a team-high 13 points.
Up 45-44 at that point, Australia did not even look a long-shot to achieve its mission, but a 23-8 third period and the 28-17 last guaranteed the Opals would be back to continue this medal quest.
AUSTRALIA OPALS 96 (Tolo 26, George 19, O'Hea 15, Mitchell 12, Magbegor 10; Tolo 17 rebs; Mitchell 6 assts) d PUERTO RICO 69 (Gwathmey 26, Rosada 13, O'Neill 12, Gibson 10; Gibson, Gwathmey 6 rebs; Melendez, Rosado 3 assts).