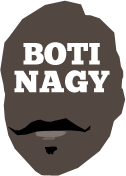 ---
Advertising opportunities available.
Please contact me.
---
Opals: Writing was on the wall
Tweet
NO-ONE should fault the effort of the Opals at the Tokyo Olympic Games. They gave what they had. The problem is they didn't have very much, a 1-3 win-loss ratio just about as bad as it gets but worse is the fact this steady demise/decline has been staring Basketball Australia in the face.
And frankly, BA has done stuff-all to head off the inevitable which has been coming since our devastating crash out of the last Olympics at Rio.
The FIBA World Cup of 2018 and Australia's leap to a Silver Medal allowed everyone to continue their back-patting, ignoring all the warning signs but with the next WC in Australia in 2022, the situation is dire.
Frankly, after what we witnessed in Tokyo, it is a relief Australia automatically qualifies as the host country.
An Opals program which Tom Maher turned into a winner from the moment he stepped into the role at Oz94 - the previous FIBA Women's World Cup held in Australia - now is a bit of a basket case, something no-one expected when Sandy Brondello was appointed coach.
They say the fish rots from the head and it is time Basketball Australia's high performance and national teams' general manager, Jan Stirling, was put out to pasture.
Her decorated playing and coaching career do not appear to have translated into any sort of asset to the Opals program considering she presided over the team which failed in Rio and now our failure in Tokyo.
Finishing eighth in Tokyo is beyond embarrassing for the supposed #2 team in the world and make no mistake, with a 1-3 record and their only win over minnow Puerto Rico, that is exactly where they finished.
For both Olympics, Australia took teams with questionable selections and those of us who follow the team with any degree of passion, saw the warning signs before the disasters.
Stirling did nothing to head them off so it's time her head was off and someone with fresh ideas and in touch with the thinking of today's modern-day athletes held the reins.
Under her watch there have been nothing but ongoing issues with centre Liz Cambage, both for Brondello and her predecessor Brendan Joyce.
Losing the FIBA Asia Cup final to Japan in 2017 when Brondello could not coach due to WNBA commitments at Phoenix Mercury, was the first red flag.
Rightly or wrongly, considering WNBL coaches Cheryl Chambers and Paul Goriss were on Brondello's staff, her husband Olaf Lange was flown in to take charge of that campaign, even though it never was formally acknowledged and Chambers the "official" coach of that team according to FIBA documentation.
Lange subsequently was appointed coach of the Russian women's team, only to be added back onto Brondello's Opals' staff when Russia failed to qualify for Tokyo. Nice to have a fallback Games plan.
Don't forget, Stirling was presiding over all of this and attending in Tokyo with her growing BA entourage, including some her "chosen" such as Dee Butler.
The World Cup Silver Medal campaign was the best of recent memory with a fully committed team and it likely was why the Opals then were allowed to rest back on their laurels.
Again, the 2019 FIBA Asia Cup threw up more alarm bells when this time the Opals not only missed the Gold Medal but failed to qualify for the championship playoff, beaten yet again by Japan, this time in a semi final.
The team's performance at the Olympic qualifiers in Bourges also should have set off alarms when it was smacked by France.
We certainly heard them, as early as February, 2020 suggesting the signs were not positive.

We did so again on February 10 and also on March 3, 2020, a long time ago.
The Opals' selections for Tokyo erred on the side of conservatism, as many predicted they would. That was versatile guard Sami Whitcomb holding down the one naturalised spot in the 2018 Silver Medal World Cup team and frankly, she should have been in Tokyo.
As great a player as Leilani Mitchell has been, at 36 she could not defend anyone internationally. Yeah, it was comforting to see her hit a few threes - 8-of-24 to be precise - but not so much watching her pick up fouls trying to guard anyone or see our bigs in foul trouble coming over to help her out.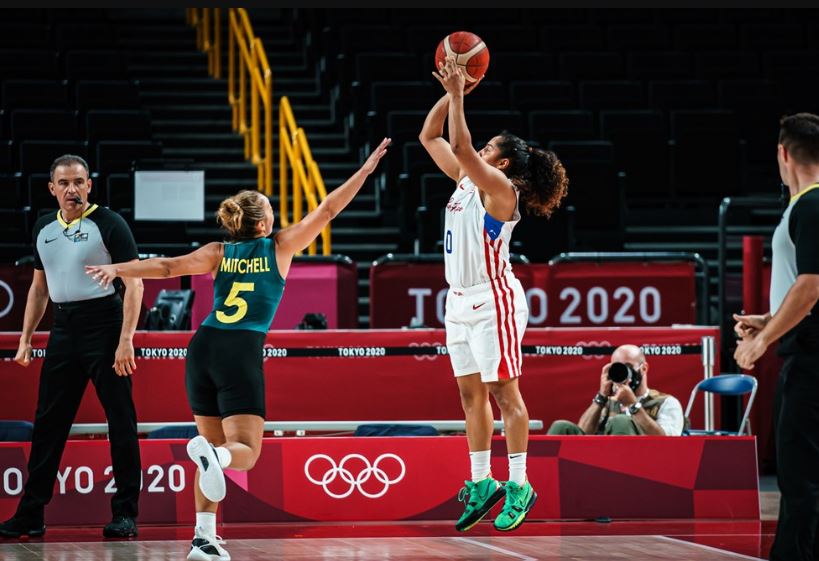 Alanna Smith was Australia's leading scorer in the Gold Medal match against the USA at the 2018 FIBA World Cup in Gran Canaria.
Along with Ezi Magbegor, she was the Opals' future. Guess someone forgot to remind the coaching staff, Smith the forgotten player when at times the team truly needed her.
Seated for most of the Games, suddenly with the Opals bigs in foul trouble - funny that - in the quarter final with USA, she was thrust back into the rotation. That's certainly not the way to treat someone who has been starring for you in the most recent tournaments. It's actually a great way to destroy a kid.
Reliable hustler Katie Ebzery missed at least 10 layups during the tournament. I confess I stopped counting when she hit double figures with that. So why select Tessa Lavey if you have no plans to use her? It's not as if there was no opportunity.
Bec Allen was made to look like a second-rate shooter because hardly a single play was run for her to get open. On those occasions she did find herself open, naturally she jacked up a shot. Shooters do that when they don't know where their shots will be coming from or have little idea when they may see another one. It rarely helps their percentages or their confidence.
Whitcomb should have been at this tournament. Shyla Heal should have been. Darcee Garbin? Lauren Nicholson?
It was sad to watch it unfold, especially so predictably. Teams reflect the coach's demeanour and at the Worlds, Bondello was relaxed and even laidback, confident of what was about to be delivered.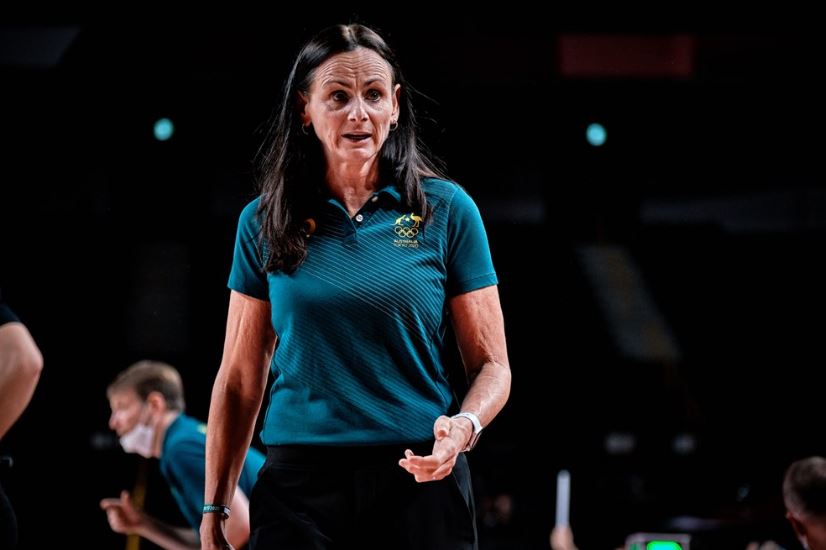 That wasn't how she went about Tokyo.
Yes, we can point the finger at the entire Cambage shemozzle on the eve of the tournament as a severe disruption, because clearly the Opals had no Plan B. They were fairly absent on D as well. Their COVID-interrrupted preparation hurt too but the question is, where to now?
There's the 2021 FIBA Asia Cup looming which Brondello will be unable to coach because she still has WNBA commitments. So does her husband, an assistant coach at Chicago Sky. Guess the role will fall back to Chambers or Goriss.
Never be in any doubt that those wearing the green-and-gold will be giving their best effort. They did do that. But we need a far better effort from Basketball Australia because the culture we are seeing with the Boomers rapidly has caught up and passed by the Opals.
This is a program in serious trouble and with a World Cup in Australia next year, it's going to need a quick fix. Cleaning house at the BA offices would be a good place to start. And it is urgent.