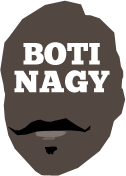 ---
Advertising opportunities available.
Please contact me.
---
Oscar was an Original
Tweet
THE triple-double record of legendary NBA guard Oscar Robertson fell this week to OKC's Russell Westbrook, but the "Big O" still paved the way for many to follow.
BOB CRAVEN, one of the first American imports brought to Australia in the 1960s, recalls some of the difficulties the 196cm playmaking wizard dealt with before and beyond his epic 1961-62 NBA season where he produced 41 triple doubles.
That's the season Robertson averaged 30.8 points, 12.5 rebounds and 11.4 assists for the Cincinnati Royals. Death threats from the KKK are, mercifully, not something with which Westbrook has had to deal. Over to Bob …
YOUR recent comments re Oscar Robertson and the discrimination he faced while in college were spot-on and I had forgotten much of that.
Interestingly, in his last two years of high school his team won the Indiana State High School tournament, losing only one game in his junior year and undefeated the following year.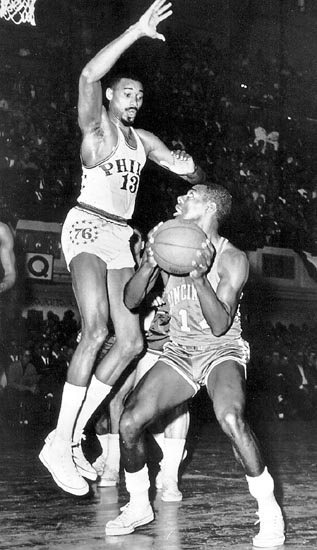 Robertson went to an all-black inner-city HS in Indianapolis, Indiana, and his senior year team was the first ever in Indiana to go undefeated.
Additionally, that year his team became the first all-black State Champion in high school basketball ever in the US.
I'm not sure but I don't think his discriminatory experiences in the NBA were nearly as bad as what he experienced in college, as the NBA had been playing African-American players for 10 years or more by the time he got there.
And a Japanese-American had actually played for the Knicks in the late-1940s.
The NBA in general integrated much more rapidly than baseball, for example. By the time he arrived in the NBA, there were a lot of African-American players, including some superstars (Bill Russell, Wilt Chamberlain) and, by the time of the Civil Rights Act of '64, a lot of the overt discrimination in hotels and travel were gone.
There was still, except for superstars, salary discrimination well into the 1980s as average white players earned about 20 per cent more than average black players.

Even before he arrived to play for the Royals, they had an amazing example for all of us to follow.
In the late-50s, they drafted a player out of college, Maurice Stokes, who as a big bruiser of a rebounder, was Rookie of the Year, and either led or was second in rebounding in the league his first two years.
During a game in his third year, he fell and hit his head of the floor, eventually suffering traumatic brain damage, becoming completely paralysed.
The white star of that Royals team at that time was Jack Twyman, who took over caring for Stokes and eventually became his legal guardian and chief fund-raiser.
Stokes eventually died from complications of his injuries 12 years later.

Robertson was traded to the Milwaukee Bucks in 1970, and became the veteran team leader and mentor to the young Lew Alcindor, and finally won an NBA title, which had always eluded him in Rochester/Cincinnati.
(Alcindor, of course, is Kareem Abdul-Jabbar.)
A final statistical note on Robertson - he of course averaged the triple-double in his second year in the league.
Most people are unaware he came oh so close in two or three other years early in his career, that if you combine his stats for his first five years in the NBA, he actually averaged a triple-double for those five years COMBINED.
Truly, Oscar Robertson was an amazing and gifted player.