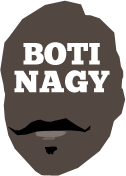 ---
Advertising opportunities available.
Please contact me.
---
Patty, Matisse and Argentina is "ash"
Tweet
THE irrepressible Patty Mills today pulled out a scorching, high-arching 3-pointer at the buzzer to beat Argentina 87-84 in a Tokyo Olympics exhibition warm-up game in Las Vegas, rookie Boomer Matisse Thybulle the big talking point on top of Ash Barty overnight claiming the Wimbledon women's singles crown.
Mills, one of Australia's two flag-bearers in Tokyo, was inspired by Barty's magnificent performance as she became Australia's first women's singles champ at tennis' biggest event since Evonne Goolagong Cawley in 1980.
And it marked 50 years since Goolagong Cawley first won the Grand Slam tournament in 1971.
There was a symmetry about it all and when Mills was called upon to break the 84-84 deadlock with Argentina, he did just that, sinking a match-winner in the same way he did against Russia a while back, and probably a dozen others.
Boomers boss Brian Goorjian took time to draw up a play and with 2.5 sseconds left, Mills inbounded the ball to Jock Landale who handed it back for his match-winning triple.
Matisse Thybulle and the flexibility and depth of the Aussie team were the day's main takeaways, the Philadelphia 76ers defensive stopper showing a tremendous offensive upside few knew existed.
Duop Reath also was value for minutes, the core of this unit - namely Mills, Joe Ingles, Matthew Dellavedova and Aron Baynes - leading a charge quickly embraced by Thybulle, Landale, Nick Kay, Dante Exum, Chris Goulding and Nathan Sobey.
Truthfully, they looked surprisingly cohesive, until they didn't. Then Argentina, with evergreen Luis Scola, 41, en route to a match-high 25 points, ran up an 11-point buffer.
Once again working far more smoothly together than should be expected at such an early stage, Australia turned that on its ear to create a double-digit lead of its own in the second half.
Then came the rush to the finish line where Mills already was waiting to be embraced by his jubilant teammates.
Xavier Cooks and Josh Giddey being part of the bigger picture as squadmen also shows just how right Goorjian has it, their peripheral involvement giving them the type of culture exposure that will make them key elements in future campaigns.
Right now, this one looks in solid shape.
The two big questions though came out of Nigeria's earlier shock three-point win over the USA.
First, how tough is Nigeria going to be, given it has seven NBA players and Mike Brown coaching? Remember, Nigeria is in Australia's Group B in Tokyo and the Boomers' first opponent.
Second, is the USA really this vulnerable?
Maybe, maybe not. The US team has only been together four days, one of which involved only a walk-through, and they've only had three days of scrimmages, not all of which have been hard work.
It showed, as the guys were rusty on offence and missed many open looks.
It's too early to draw too many conclusions, other than the fact the Aussies most assuredly are in the medal hunt.