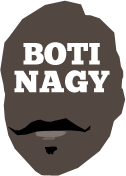 ---
Advertising opportunities available.
Please contact me.
---
Pero still the X-factor at Cup
Tweet
PERO Cameron's imminent induction into the FIBA Hall of Fame is appropriate recognition of the magnificent career of the New Zealand superstar but it doesn't bode well for the Boomers in Beirut.
For starters, Pero, 43, is an inspiration in his homeland across the Tasman and news of his Hall elevation rightly has enraptured a Tall Blacks team which faces Oceania and traditional rival Australia in a semi final of the FIBA Asia Cup in Beirut tonight at 1:20am AEST.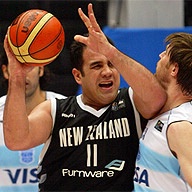 Australia's record against New Zealand in Oceania Championships is 43-5. The Tall Blacks pinched a game off the Aussies for the first time in 1978 – Oceania matches started in 1971 – and won their first actual series in 2001.
Australia was 13-0 in Oceania Championships at that stage – even the Undertaker would be impressed – but Cameron led New Zealand to a 2-1 series success which left the Boomers in mothballs and the Tall Blacks heading to the 2002 FIBA World Championship.
Coming off a Bronze Medal playoff at the 2000 Sydney Olympics and despite a raft of international Boomer retirements, it still was a massive shock for Australian basketball.
It took on greater context though when the Tall Blacks made it to the Bronze Medal game at those World Champs in Indianapolis and Cameron was named in the tournament's All Star Five, alongside fairly decent company – namely Manu Ginobili, Peja Stojakovic, Dirk Nowitzki and Yao Ming.
Captaining New Zealand, Cameron averaged 14.7 points, 5.0 rebounds and 3.6 assists a game at those Worlds, former national coach Nenad Vucinic branding him "unique", which he certainly is.
At a solid 200cm, Cameron may not have looked the quintessential basketballer but what he lacked in speed he more than compensated with quickness – quickness of mind, hands, positioning, skill and IQ.
His ability to read a play two steps ahead made him a compelling figure to watch and reaching "legend" status in his homeland is no huge surprise.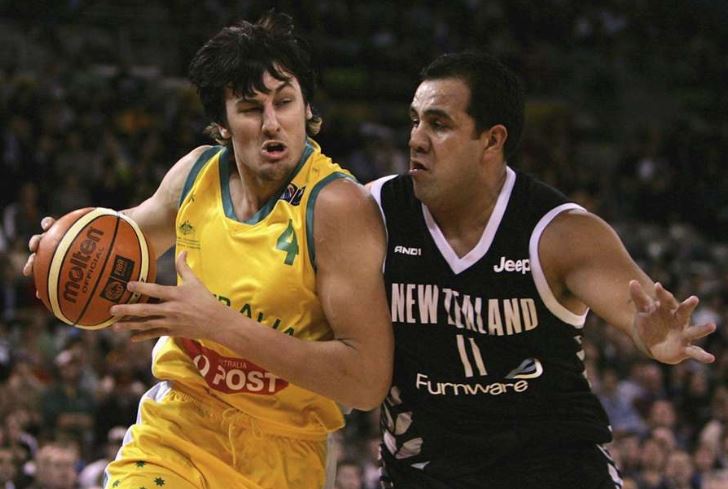 "I will never forget the respect top players in the world, especially the members of the All Star Five from Indianapolis, how much they respected him and spoke about him," Vucinic said.
"I am originally from Yugoslavia and if Pero Cameron walks down the street in Belgrade, like he did three years ago, everyone knows him."
Currently in Lebanon as an assistant coach with the Tall Blacks, the news of his FIBA recognition spread quickly through the camp ahead of its showdown with arch regional rival Australia.
"He deserves it," his long-time teammate and now Tall Blacks coach Paul Henare said.
"He has just had such an amazing career and done so much for basketball in our country.
"Relatively speaking, he is an unsung hero, so to see him get this recognition is amazing. I am extremely proud of him.
"No matter where we are in the world, we walk in a gym and someone knows him and his story, and that speaks volumes."
It does, as does the haka performed by the Tall Blacks - including Henare - in honour of the great man today.
(To be honest, as an increasingly "old softie", I confess I teared up watching it and revelling in the respect in which Cameron rightly is revered.)
He will be inducted into the FIBA Hall of Fame in Geneva next month, the historic first New Zealander into the Hall.
Of course, it adds an unexpected and unquantifiable level of motivation for his Tall Blacks as they face Australia in a match which – as it turned out in the FIBA Asia Women's Cup – guarantees at least one Oceania representative will be collecting a medal at their first attempt.
In 20 FIBA Oceania Championship showdowns since 1971, Australia is 18-2 over New Zealand.
Cameron played in both Tall Blacks' successes. How much would he love to again play a role in a hat-trick in Lebanon?
Pero Cameron - Factbox

Age: 43
Born: Tokoroa
School: Whangarei Boys High School
Height: 200cm (6-7)
New Zealand Tall Blacks
*Debut 1994, retired 2010
*Two Olympic Games (2000, 2004)
*Three FIBA World Championships
*Fourth place finish at the 2002 FIBA World Championship
*Named in the 2002 FIBA All Star Five
*Commonwealth Games silver medal, 2006
*Two Oceania Championships (2001, 2009)
In New Zealand
*NZNBL Championships (as player): 9 - Auckland (1995-1997, 1999, 2000), Waikato (2001, 2002, 2008, 2009)
*NZNBL Championships (as coach): 2 - Wellington (2010, 2011)
*NZNBL Rookie of the Year: 1992
*NZNBL All-Star Five: 1994, 1995, 1996, 1997, 1998, 1999, 2001
*Kiwi MVP: 1993, 1994, 1995, 1997, 1999
*Rebound Champion: 1993
*Coach of the Year (Wellington Saints): 2010
In Australia
*Five years in the NBL, as a foundation player for both the NZ Breakers and the Gold Coast Blaze
Other
*Played club basketball in Malaysia, England, Turkey and Iran.
Coaching
*Assistant Coach, Tall Blacks, 2011-
*Assistant Coach, Gold Coast Blaze, NBL, 2011-12
*Head Coach, Gold Coast Rollers, Queensland State League, 2015-
Honours
*Commonwealth Games Silver Medal - 2006
*FIBA World Championship All Star Team - 2002
*Maori Sportsman of the Year - 2002
*Member of the New Zealand Order of Merit, for services to basketball - 2011 Queen's Birthday Honours
*FIBA Hall of Fame - 2017