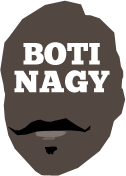 ---
Advertising opportunities available.
Please contact me.
---
Pete's Bar is back! (But you better move fast!)
Tweet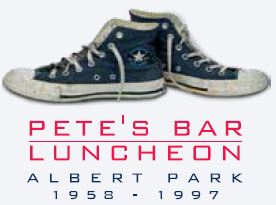 THE return of the annual Pete's Bar lunch on Friday, November 25, after a two-year COVID-inflicted absence, should be an absolute ripper but move quickly because bookings close tomorrow and the guest speaker will be none other than the G.O.A.T., Lauren Jackson.
Fresh from her drop-the-mic performance leading the Opals to win Bronze at the FIBA World Cup in Sydney, Lauren Jackson will be the historic first repeat presenter at a Pete's Bar Lunch.
Any chance to have basketball royalty in attendance was a must. Lauren will give an unbridled, unedited account of her experience in her magical return for the Opals at the age of 41.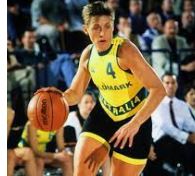 If you're a true basketball devotee, you know this is not a lunch you can afford to miss.
It is a "must see"!
And wait, that's not all!
In the aftermath of that fateful World Cup, the theme of the event is "Celebrating Women in Basketball" and iconic Opals figure Robyn Maher also will be interviewed.
And that will be just before the six-time World Championship off-guard/small forward and triple-Olympian jets off to Switzerland to be inducted into the FIBA Hall of Fame.
There's still more!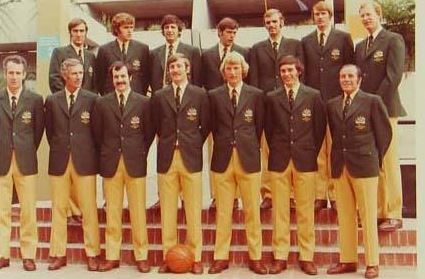 Members of the Australian Boomers team (pictured left) from those most controversial of 1972 Munich Olympic Games, also will be in attendance, celebrating a 50-year reunion.
And celebrating 40 years after claiming the 1982 WNBL championship will be members of the St Kilda Saints women's team.
Yes, it could be a big day ... and then back to the Rising Sun to catch up on three years' worth of accumulated gossip! The Pete's Bar Lunch 2022 will be at the Pullman Melbourne, 65 Queens Road, Melbourne and the $130 cost includes beer, wine and soft drinks on top of the lunch and catching up with the wider basketball fraternity.
It's a noon tip-off for a formal 12:30pm start but it is a "No Cash" function, which means all tickets must be prepaid. So head to petersbarlunch at their social media sites:

but do not delay. Bookings close tomorrow so don't forget! (It IS Remembrance Day, after all!)