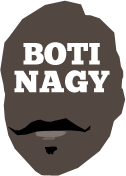 ---
Advertising opportunities available.
Please contact me.
---
Player of the Week: Taylor-made
Tweet
THE CANBERRA Times sure has made its views clear on WNBL officiating over the past few days, without any hint of irony given the capital's justified reputation for hometown cooking.
Articles by Caden Helmers with close-ups of a head wound suffered by the Caps' major star Kelsey Griffin, have left no doubt the club believes it was strong-armed by Perth in its road loss.
Griffin needed stitches in the wound which came after she contested a shot by Lynx import Asia Taylor.
Vision of the contact shows it to be unfortunate, accidental and actually, quite innocuous - as many of the game's worst injuries often are.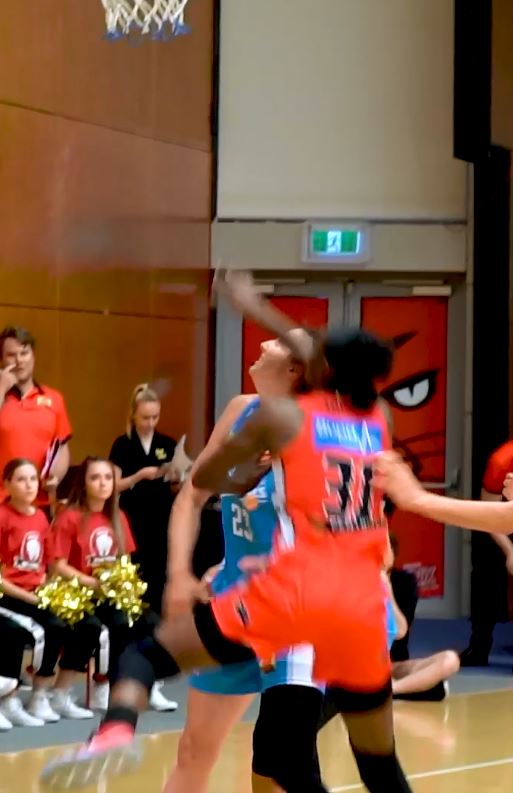 After the contact, Griffin even approaches the baseline ref to briefly remonstrate, unaware she is bleeding from a head wound until teammate Kia Nurse informs her.
In fact, even in the first Times article, Griffin is quoted as saying: "I didn't feel [the cut] to be honest, I was so caught up in the moment. It was (sic) until Kia came over and grabbed my head and showed the ref. I was like 'what is she talking about?'
"Then as I was walking off the court I saw dots of blood."
Clearly the upshot with Griffin needing stitches and doubtful pre-game to play against Adelaide yesterday - she did play and was brilliant for 23 points, 12 rebounds and four assists - prompted the emotional reaction.
No doubt the sight of the photographs fuelled the journalist's rage but vision of the incident reveals any suggestions of premeditation to be an over-reaction.
Helmer's subsequent accusations of officiating impropriety in Canberra's 83-91 loss to the Lightning is based solely around Adelaide shooting 28 free throws to Canberra's 15.
With 90 seconds to play and Lightning ahead by nine, the free throw differential was Adelaide 18, Canberra 15. Actually, it was with 85 seconds left, if we're trying to be factual.
Coming in from a timeout and with the Caps needing to foul to get into bonus and stop the clock, that is precisely what they did.
Consequently, due to Canberra's fouling, Adelaide shot 10 free throws in the final 85 seconds. And the Lightning made all 10, rendering the strategy moot.
Ah, but it did change the foul and free throw count, giving "substance" to The Canberra Times' righteous indignation.
As a purveyor of jumping onto the soapbox when it is warranted myself, one of my key "musts" before doing so is actually seeing any incident I intend to comment upon and to ensure any facts used are used factually.
So when Lindsay Allen is the only Melbourne player to shoot free throws against the Caps in Canberra, and that is a grand total of three, and Canberra shoots 17 in the two-point win, it is an unassailable fact. No emotion involved.
* * *
WHICH brings us to Round 8's B.O.T.I. Player of the Week, a tough one with so many doubles being played and players putting in one exceptionbal game and one not-so memorable.
In the end, it came down to two - Perth's Asia Taylor with 21 points, nine rebounds, five assists and one steal in the Lynx's 88-84 win over Canberra.
Or Sydney's Brittany Smart with 22 points, five rebounds, seven assists and one steal as the Flames posted their breakthrough first win of the season, beating Bendigo 85-64?
It was a tough one for sure but given Perth-Canberra was a top-of-the-table thriller while the Flames did batter Bendigo, in the end the vote narrowly went to Taylor.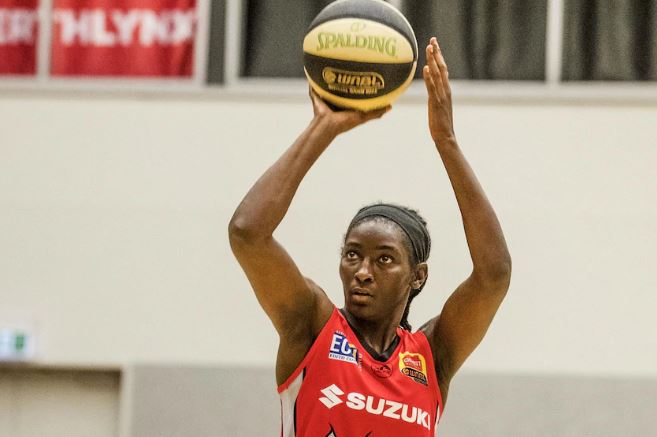 B.O.T.I. WNBL PLAYER OF THE WEEK
Rd1 Nia Coffey
Rd2 Brittany McPhee
Rd3 Suzy Batkovic
Rd4 Natalie Hurst
Rd5 Lindsay Allen
Rd6 Lindsay Allen
Rd7 Jenna O'Hea
Rd8 Asia Taylor