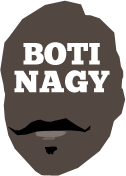 ---
Advertising opportunities available.
Please contact me.
---
Prepare for the usual: NBL19 Rd10 Wrap
Tweet
WAIT for it cause it won't be long before you hear: Melbourne is Sydney's "bogey" team (See what I did there?), Perth needs a third import, the FIBA unsportsmanlike foul interpretation is a joke.
OK. Agree on Point 3. It has become beyond ridiculous how USFs are being called even two minutes into a ball game when a guy has it stolen off him and instinctively reaches out to get it back.
The stuff is just mind-boggling. What a league of wimps this nonsense will breed. But remember, the NBL can, if it so chooses, ditch this FIBA interpretation and return to one which makes sense and also add entertainment value not diluted watching referees diligently studying video screens.
Having been among those expecting Sydney to beat reigning champion Melbourne in a vigorous Round 10 of NBL action, it was disappointing to see the Kings squander a golden opportunity. But toupees off to United for the steadfast manner in which they overhauled the home team and handed them their heads.
Oh my, Sydney. Ten losses to Melbourne in a row, three this season, hoodoo team, cannot shake the United demons blah blah blah.
What a load of horse pucks.
When it came time to execute in the end-game, Melbourne knew what it needed to do and Chris Goulding got it done.
Lessons learnt by United, lessons still being learned by the Kings. Nothing to see here, move along.
Or, yet again – or, as usual – get stuck into Sydney. Just a quick word of perspective or caution though – we've just passed the halfway mark of the season.
And finally, the "Perth needs a third import" brigade is up and running in full voice.
Not saying they don't but where, exactly? At PG where they boast Damian Martin and Mitch Norton? Shooting guard where they have Bryce Cotton, arguably still the best player in the league? Small forward? Is Terrico White in fans' sights? Nick Kay at power forward? Angus Brandt in the middle? Tom Jervis backing him up? Clint Steindl in the 2-3 spots? Turf Rhys Vague? Have vets Jesse Wagstaff and Greg Hire passed their use-by dates?
So where exactly would you pull the trigger?
Which player's name on the team sheet would you hit with the white-out?
* * *
AS expected, Sydney wore down the Taipans in Cairns, Jerome Randle and Andrew Bogut leading the way.
Kuany Kuany came off Cairns' bench full of energy to ignite the Orange in the first quarter, leading to a 20-15 lead at the first break.
But it took only consecutive Dan Kickert 3-pointers, followed by a Randle triple for the Kings to blow the game open and punch out a double-figure lead.
From there, the Taipans battled on but never really appeared able to seize the initiative.
"Kuany always give 100 percent effort," Taipans coach Mike Kelly said of his young swingman. "Yeah, I was really happy for Kuany. He was really good and really positive out there."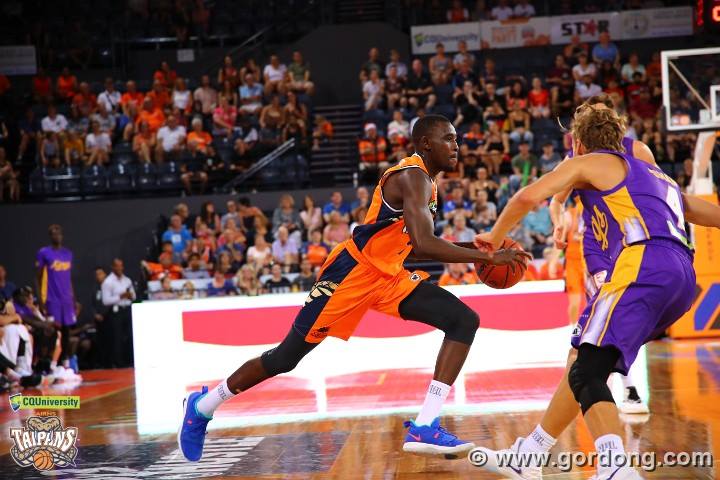 * * *
SHAWN Long showed just how dangerous he can be, dominating Illawarra with 26 points at 71 percent and 14 rebounds as New Zealand wrapped this game in the first quarter, leading 22-10.
Long demoralised the Hawks with four first-quarter dunks and while Illawarra offered resistance after halftime (only outscored 50-47), it unfortunately was over for Hawkheads after the first stanza.
Cedric Jackson enjoyed a personal purple patch mid-game against his former team but even with the Breakers missing injured Corey Webster, an upset in Hamilton never really looked on the cards.
* * *
ALL the talk in-game was about Mitch Norton's expulsion for flopping but post-game, it was all about Brisbane's bona fides as a playoff team.
Perth suffered without Norton's presence after his second quarter dismissal but when Terrico White went off for 10 straight points in the first two-plus minutes of the third quarter, it was looking the goods, ahead 58-44.
Cam Gliddon steadily led the Bullets back, Lamar Patterson, Cam Bairstow and Matty Hodgson all contributing but Mika Vukona's return significant in all the one percent areas.
The game still was poised on a razor at 86-86 but Bairstow and Patterson finished off the scoring, the Bullets closing on a 7-0 run.
* * *
DANIEL Johnson rediscovered his best and Majok Deng looked more like last season's version of himself as Adelaide consigned Cairns to its 13th straight loss, matching the club's 2000 record for futility.
But as a contest, this also was hard viewing, the Taipans reinforcing zones and up-the-floor tactics will bamboozle Adelaide's array of non-point guards and once out of their preferred running game, the 36ers are always vulnerable.
Had Cairns better utilised Nate Jawai (18 points on 6-of-7 shooting, nine rebounds) it may not have left town with another counter in the Loss column ticked over, trailing 82-85 when Melo Trimble had a brain fade and drove to the hoop inside the final 10 seconds, at a time the Taipans needed a three.
He missed, Anthony Drmic calmly completing the scoreline from the free throw line.
* * *
SYDNEY had Melbourne on the ropes in their top-of-the-table tussle but could not deliver the KO blow, United dodging and weaving and coming out the winner on points, 75-70.
The Kings knocked out? Hardly. But they should be a little punch drunk on their own waywardness and propensity to play "hero ball" when teamwork was what put them into the driver's seat down the home stretch.
Ahead 60-49 two minutes from the last break and with a record 12,050 fans roaring their approval, Sydney gave up the last seven points of the period, Melbourne comfortable, trailing 56-60 with a quarter left.
Still ahead 64-57, this was Sydney's game to lose, and it showed exactly how to do it. Sure, Melbourne's defensive resolve most assuredly stiffened but the Kings played into that with "hero ball" basketball, contested shots, early three bombs, no teamwork.
Chris Goulding came up big with a succession of huge back-breaking baskets in the last quarter for Melbourne, while Dan Kickert missed two relatively simple baskets from close range for Sydney, contrasting their confidence in the end-game.
Down 70-73, Sydney forced a bad shot, Jerome Randle hurling a 3-point prayer with time for a better shot. Then Kevin Lisch grabbed the offensive rebound and "did a Melo Trimble" going for a two-point shot instead of passing it out for the three the Kings needed.
David Barlow wrapped up the scoreline from the stripe, completing a solid day for the champs.
* * *
OVERHAULING his starting lineup with Emmett Naar and Daniel Grida having their first NBL starts, Rob Beveridge sent a message to his Illawarra team which translated to a message to the league as the Hawks upset Perth 81-77.
David Andersen stepped up for a Hawks career-high of 21 points as Illawarra found its feet defensively after slipping 15 points behind.
Cedric Jackson located some of his best form and Jordair Jett made a series of inspiring defensive plays as the Hawks had the home crowd in full, raucous voice.
Bryce Cotton fought the lone fight offensively for the Wildcats, Tom Jervis working hard for his 12 points on 5-of-6 shooting, with eight boards.
But inside the last minute when Todd Blanchfield stuck his 3-point dagger for an 80-73 lead, Illawarra was across the line, Perth with its fourth straight loss. Cue the band (wagon).
NBL Round 10
SYDNEY KINGS 81 (Randle 22, Kickert, Newley 13, Lisch 11, Bogut 10; Bogut 15 rebs; Bogut, Randle 6 assts) d CAIRNS TAIPANS 70 (Trimble 14, Kuany, Walker 10; Jawai 8 rebs; Trimble 7 assts) at the Orange Grove, Cairns Convention Centre.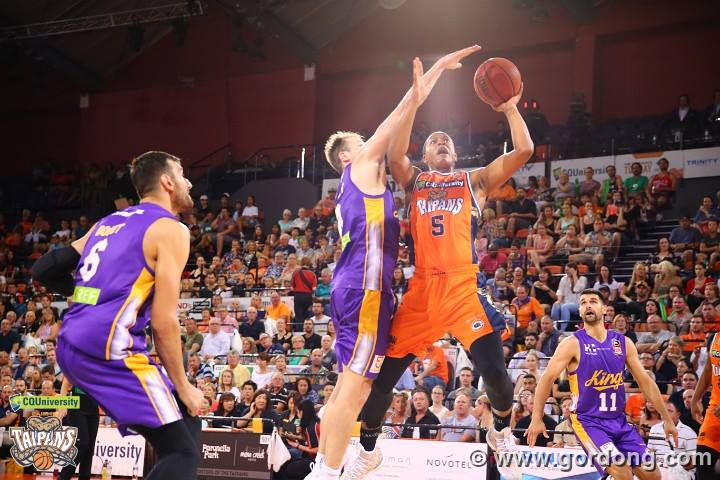 NEW ZEALAND BREAKERS 96 (Long 26, Richard 14, Moore, Weeks 13, Ili 12; Long 13 rebs; Richard 6 assts) d ILLAWARRA HAWKS 79 (Jett 16, Ogilvy 13, Blanchfield 11, Conklin, Jackson 10; Ogilvy 10 rebs; Naar 5 assts) at Claudelands Arena.
BRISBANE BULLETS 93 (Gliddon 24, Patterson 17, Bairstow 13, Hodgson 11, Te Rangi 10; Bairstow 9 rebs; Vukona 5 assts) d PERTH WILDCATS 86 (Cotton 29, Kay 22, White 17; Brandt 8 rebs; Martin 6 assts) at The Armoury, Brisbane Convention Centre.
ADELAIDE 36ERS 87 (Johnson 22, Deng 17, Conger 15, Wiley 10; Wiley 9 rebs; 4 with 3 assts) d CAIRNS TAIPANS 82 (Jawai, Trimble 18, Newbill 15, Hall 11; Jawai 9 rebs; Trimble 6 assts) at The Fortress, Titanium Security Arena.
MELBOURNE UNITED 75 (Goulding 16, Barlow 12; Barlow 11 rebs; Ware 7 assts) d SYDNEY KINGS 70 (Randle 15, Lisch 12, Newley, Bogut 11; Bogut 15 rebs; Randle 3 assts) at The Kingdome, Qudos Bank Arena.
ILLAWARRA HAWKS 81 (Andersen 21, Blanchfield 19; Ogilvy 8 rebs; Naar, Jett 5 assts) d PERTH WILDCATS 77 (Cotton 21, Jervis 12, White 10; Jervis, White 6 rebs; Norton 6 assts) at The Sandpit, WIN Entertainment Centre.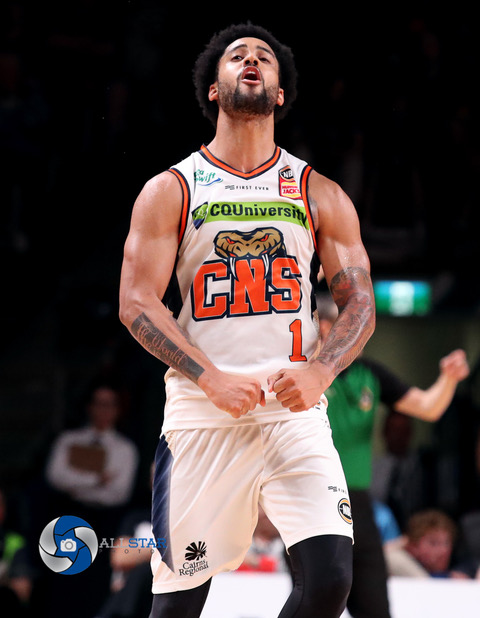 YEP. You needed a three...