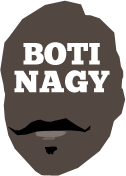 ---
Advertising opportunities available.
Please contact me.
---
Preseason exposes NBL concerns
Tweet
IF the NBL wants to keep building its image as a growing professional sport in Australia, it has two areas to address – one obvious, one less so.
The obvious one is the officiating which clearly has to change (for the better because it cannot be much worse, surely?) and especially now Andrew Bogut has come into the competition.
Bogut is the best individual thing to happen to the NBL since it tipped off in 1979, his presence as an NBA champion at Golden State Warriors and Australia's historiuc first #1 Draft selection a major shot in the arm to our league's burgeoning reputation.
Seven games for five NBL clubs against NBA opposition in the coming weeks also is huge, as is the recently confirmed continuation of the pay-TV deal with FOX SPORTS ensuring that again, every match this season will be televised live and in HD.
So no, we don't want to see Bogut, or Nate Jawai, or Matt Hodgson, or AJ Ogilvy, or Josh Boone – I could continue but I suspect you're getting the idea – sitting on their respective team benches after collecting the somewhat customary two fouls in the first few minutes.
Nor do we want to see referees cowering in the shadows of the league's big men and letting them get away with murder, either.
The NBL has moved to avert the imminent disaster by having highly-respected former NBA referee Ronnie Nunn (pictured) – who also has consulted for the Euroleague – speak with its officials this week.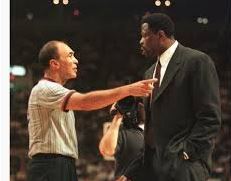 Fingers crossed.
The other smaller issue the NBL ultimately must deal with is the professionalism – or lack of – on live stream commentary during the preseason.
While any diehard basketball fan starts from a position of genuine gratitude toward the clubs who make live streams available, the NBL surely must insist on some degree of "quality control" over what is being spewed out of the mouths of some of these amateur-hour commentary teams.
We're not talking home-team bias, which is to be expected and tolerated for the opportunity to see a preseason game.
But surely one barometer for live stream permission to be given – assuming the league is allowing its product to be broadcast – is that the commentary should add to the broadcast.
If it does not, then it's simple – don't have commentary. Just show the game with the live match sounds from the venue.
It was such a relief to hear Matt McQuade, Troy Pilon and a third professional caller bring us the game today from WIN Entertainment Centre in Wollongong as Sydney Kings beat Illawarra Hawks 83-77.
Smooth, informative and insightful, the commentary definitely added to the broadcast.
Well done to Illawarra. But it was both thumbs down to Illawarra's broadcast of its match against Adelaide 36ers from Canberra on Friday. I know "Jacko and the Juice" have some sort of self-proclaimed cult following - maybe a few disgruntled Scientologists, it's hard to know – but what they served up was so puerile as to demean and diminish the product.
Yes, they explained they're not "play-by-play" guys because we can see the action. But they're not Roy and H.G. either, even if they seem to think so.
This was the opening: "We're on!"
"Are we on?"
"I think we're on Andrew."
"We are back."
"Here we are, first time NBL basketball in Canberra in how many years?"
"A long time. A long time."
Give me a break. That didn't even quaify as Wayne's World material from Wayne's garage!
Particularly galling was how this pair of clowns thought they had stumbled onto a super joke by referring to 2018 36ers captain Brendan Teys as "defensive specialist Brendan Teys".
Not once. Not twice. But close to every time they called him. It wasn't funny the first time but this pair – more suited to two punters drinking beer at the front bar and finding themselves increasingly hilarious – never relented.
So we have Andrew Coulter and Daniel Jackson, one who never made NBL and one who was a "bench specialist" trying to be funny – over and over again – at Teys' expense.
It wasn't only not funny, but tedious, tiresome and sadly typical of the dross these two non play-by-play apologists tossed up.
Some viewers may have liked to know why AJ Ogilvy wasn't playing for example. We found out if we tuned in to the Illawarra-Sydney game because the pros backtracked and told us.
But Dumb and Dumber had nothing to offer beyond their own superficial idiocy. Hearing the opinions of two buffoons who had done minimal research – virtually none on the 36ers beyond losing Mitch Creek "and he's a good player" – left no new listener in any doubt these guys require a niche audience.
You know, like mum, dad and their mates.
Canberra has given us all some great comedy duos recently such as Rudds and Gilly, Turnbo and Dutts.
But surely this isn't the commentary image of our game the NBL wants broadcast worldwide. As stated earlier, if the commentary cannot add to the live stream – or in this case, actually detracts from it – let's just hear the sounds of the game.
SYDNEY KINGS 83 (Newley 17, Randle 16, Wilson 11, Adnam 10; Bogut 13 rebs; Bogut 5 assts) d ILLAWARRA HAWKS 77 (Jett 21, Coenraad 16; Andersen 7 rebs; Jett 6 assts) at WIN Ent.Cent.